Words & photos: Jeff Schmuck
Video: Christian 'Cheech' Sander
The third annual Jon Olsson Super Sessions has officially begun in Åre, Sweden.
One of the most unique, spectacular and highly anticipated events of the year, JOSS will see seven teams of three skiers and two filmers compete against one another in a video contest of epic proportions over the next two weeks.
Four sets of massive and pristine features have been constructed around Åre by Jon and his hard working crew of builders and shapers, and the teams will have between now and April 17th to give it their all on each of them (along with anything else they can find around town) in an effort to put together the best five minute video they can muster. Once the skiing is all said and done, the edits will then be presented to the masses at the JOSS Awards at the conclusion of the event, where they will be diligently judged by an elite team of skiers (including Nick Martini and others still to be announced) and filmmakers who will crown the eventual winner.
Although the mastermind behind the event, the incomparable Jon Olsson, has decided not to compete this year so he has more time to focus on the actual organization of JOSS, he will still be hitting and in many cases playing guinea pig on the features, which he proved today by going bigger than many of the competitors and with most certainly the biggest smile.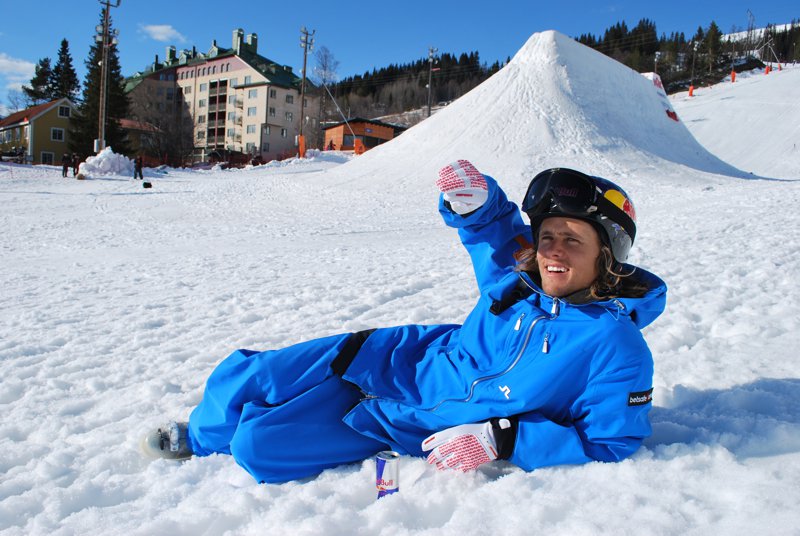 Jon Olsson
Most of the teams arrived at nearby Ostersund airport yesterday (while the rest are trickling in as we speak), where they were greeted by Jon's right hand man Peter Sidebo (aka the nicest human being alive), who then loaded up everyone's luggage in a trailer before leading them to a fleet of helicopters to bring them to Åre in style.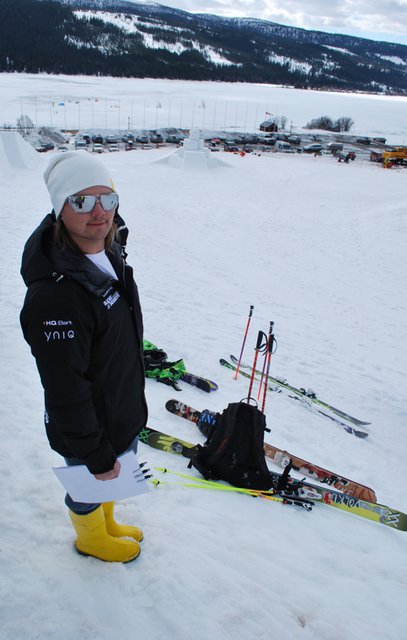 Peter Sidebo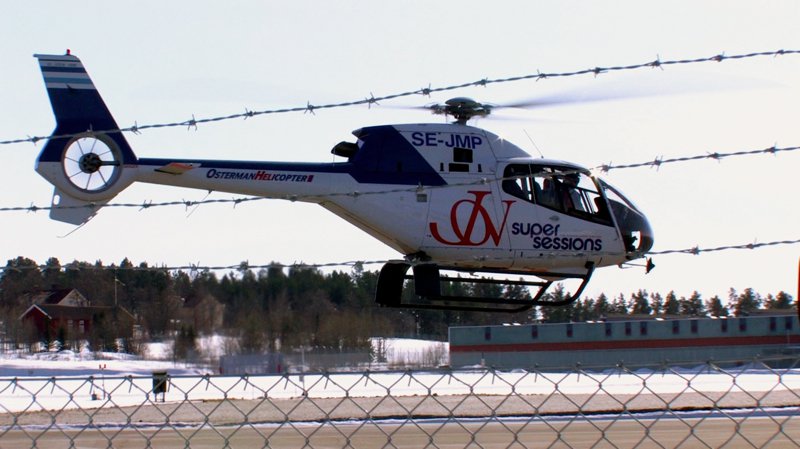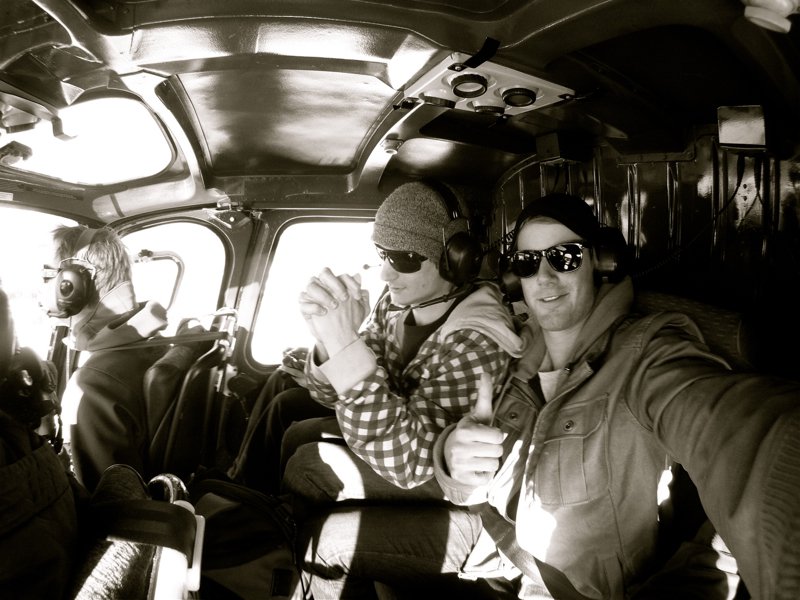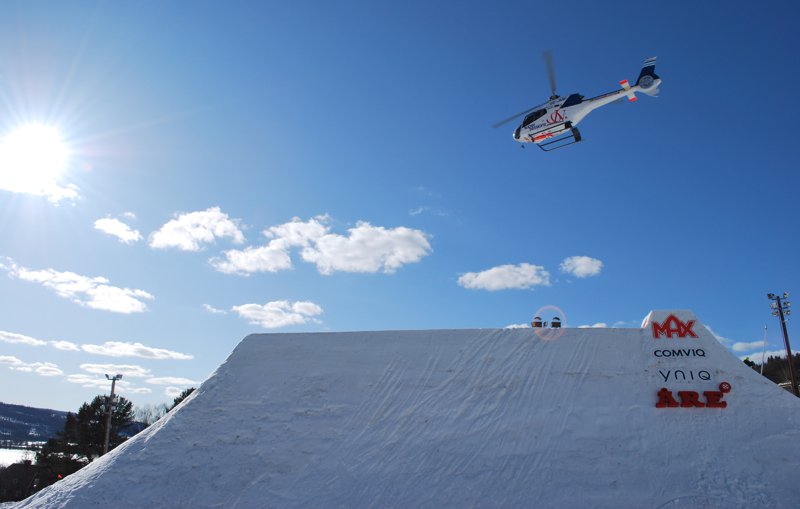 As a result of the gorgeous spring weather that blessed Northern Sweden today, the welcome meeting was scrapped in favor of the teams warming up with a 'pre-session' on the Red Bull Jib Garden and Max Hip...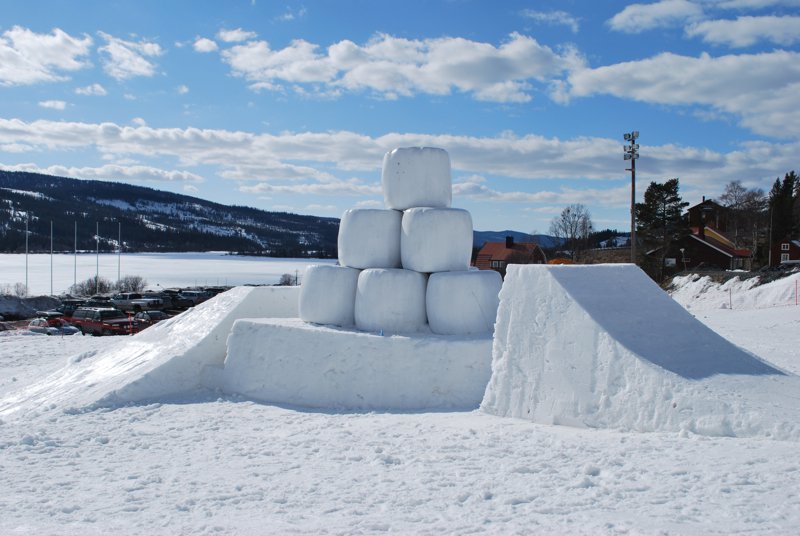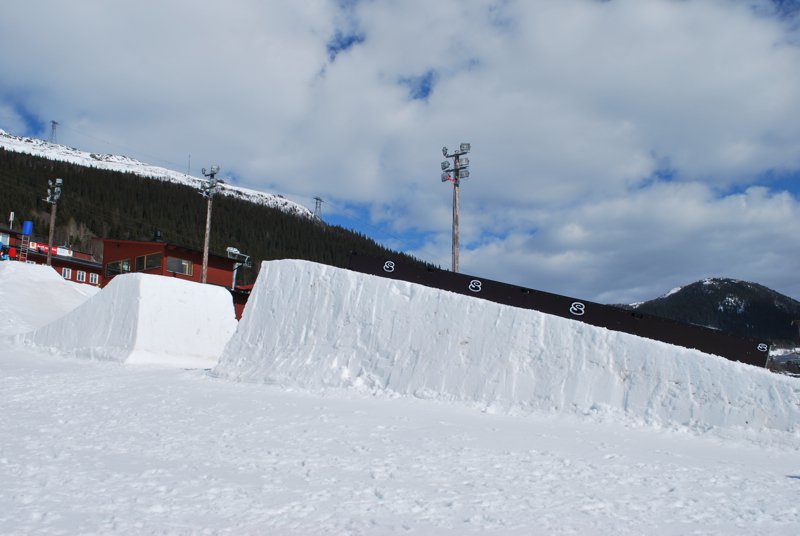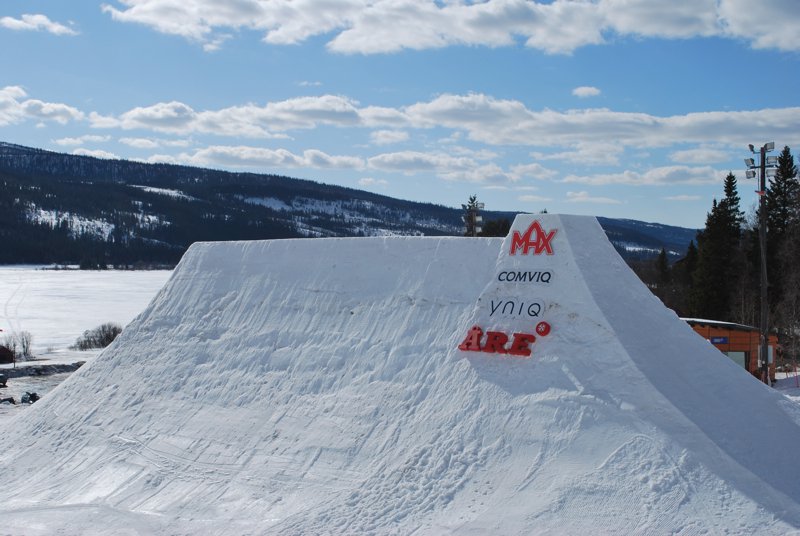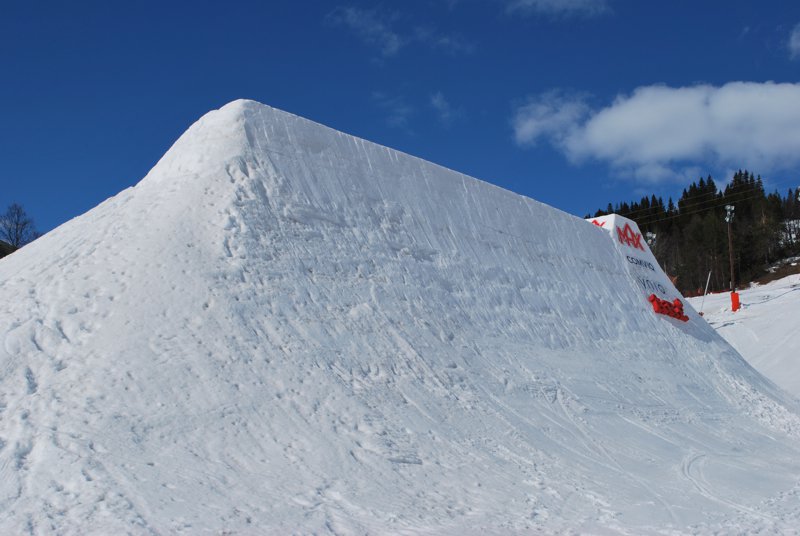 While taking a look at what went down today, here's the rundown of everything you need and are dying to know about JOSS, beginning with the final list of who's making up the seven teams that are competing here in Sweden after much speculation and last minute changes to the rosters due to injuries...
Team Norway
Andreas Håtveit
Alexsander Aurdal (replacing PK Hunder, who recently broke his collarbone)
Rookeie: Sigbjørn Tveit
Filmers: Filip Christensen & Jon Håtveit
Team Europe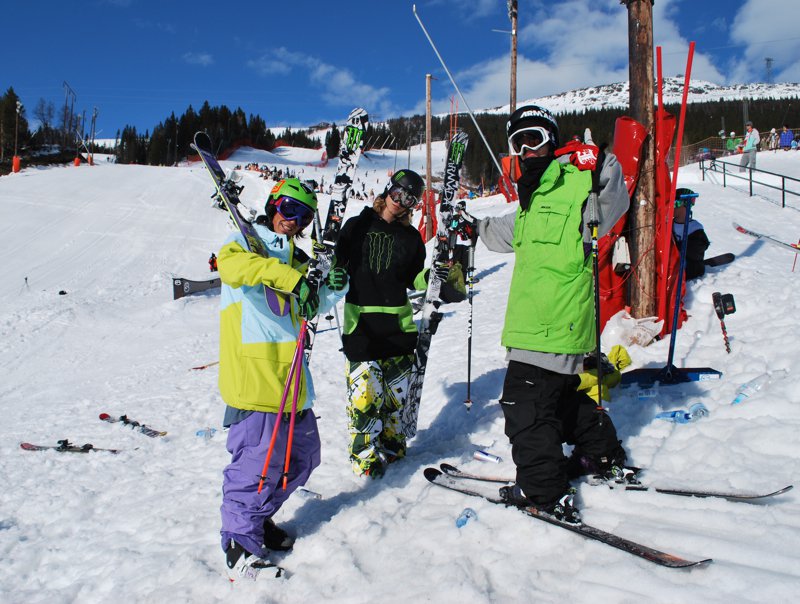 Jacob Wester
Elias Ambuhl
Rookie: Oscar Harlaut
Filmers: Drew Lederer & Fabian Weber
Team Canada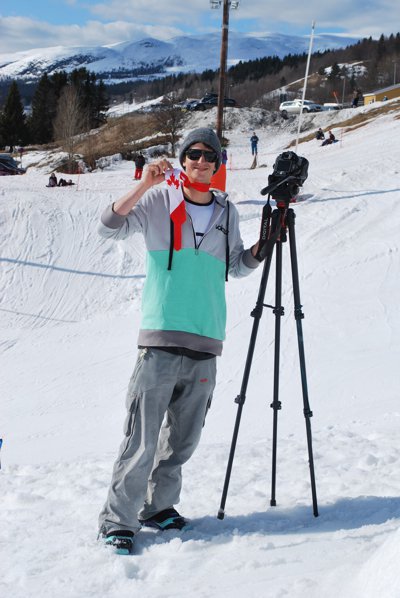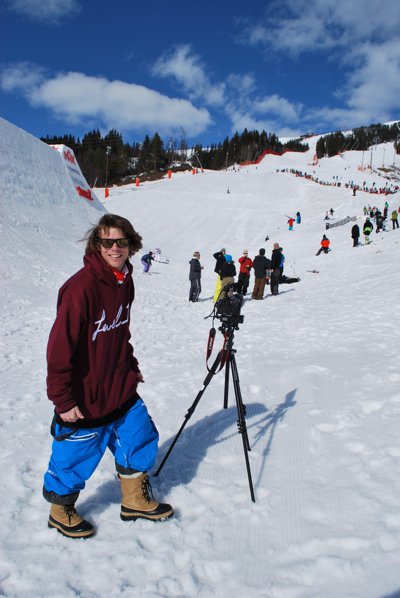 TJ Schiller
Justin Dorey
Rookie: Ian Cosco
Filmers: Darren Rayner & Michael Clarke
Team America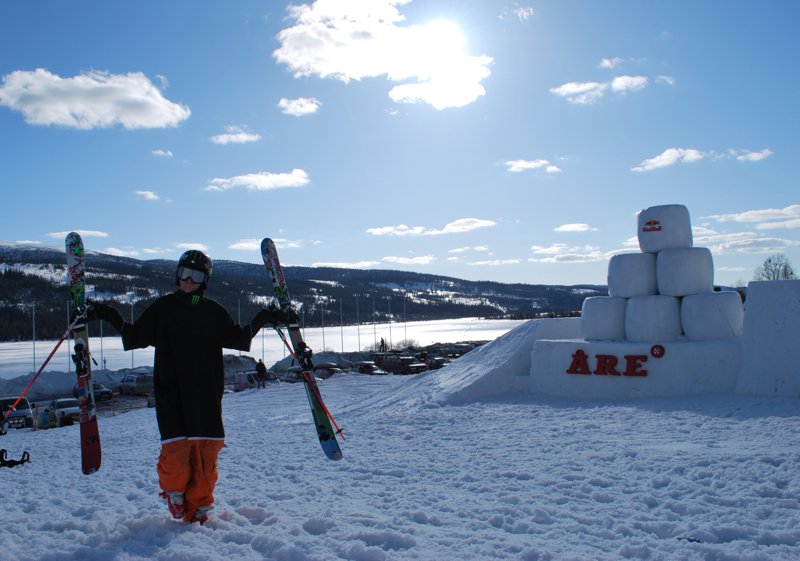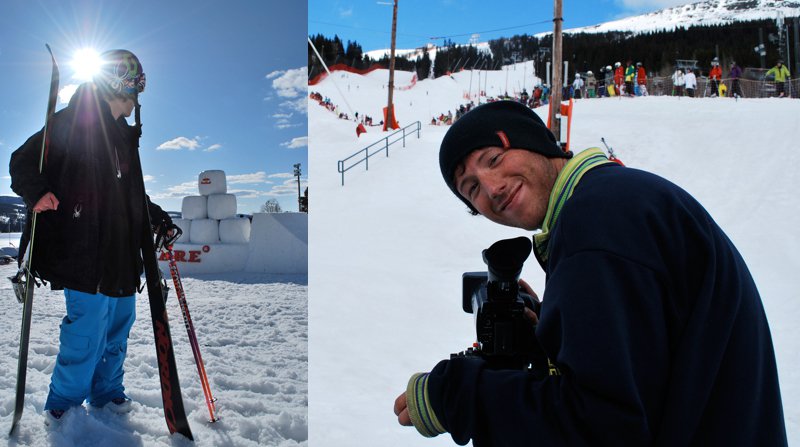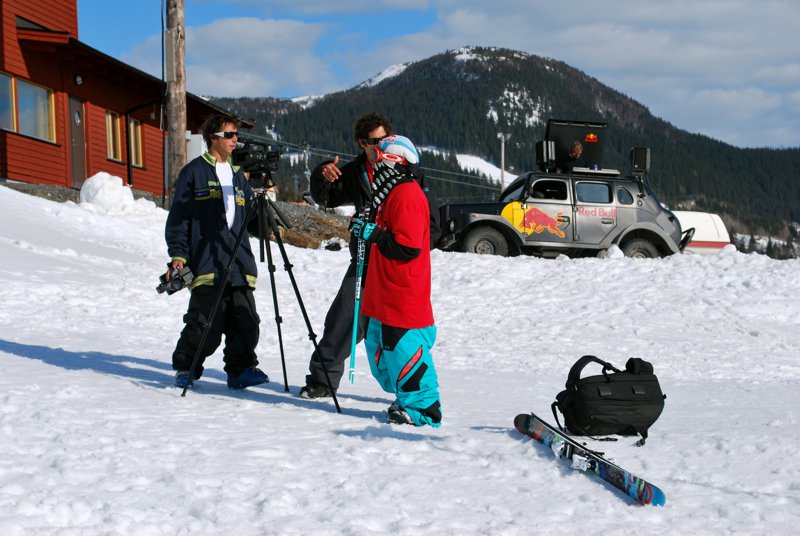 Simon Dumont
Tom Wallisch
Rookie: Alex Schlopy (replacing Bobby Brown, who recently injured his back)
Filmers: AJ Dakoulas & Josh Knox
Team Sweden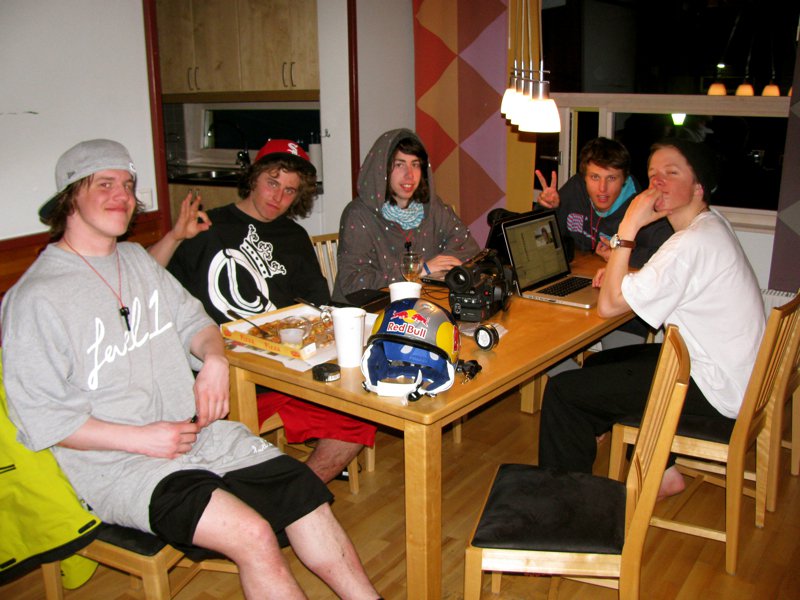 Henrik Harlaut
Oscar Scherlin
Rookie: Niklas Eriksson
Filmers: Joakim Åslund & Ante Olofsson
Team Down Under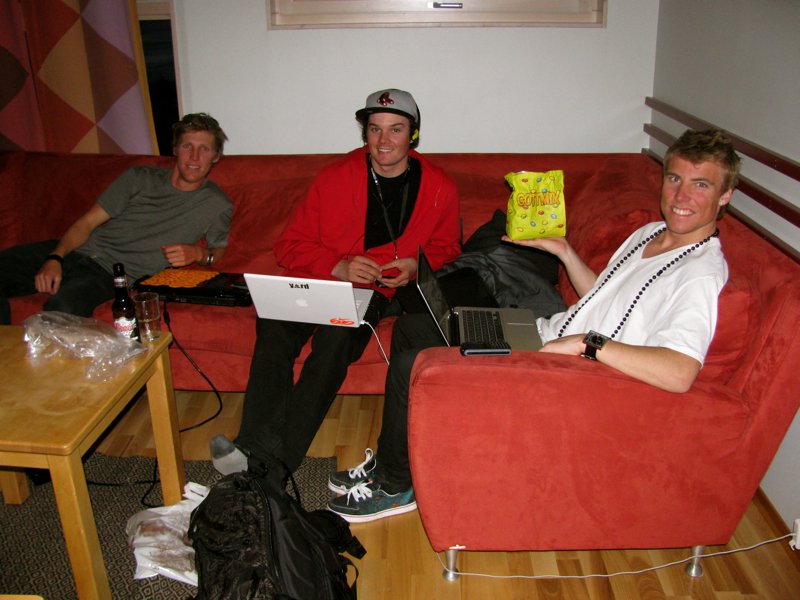 Jossi Wells
Russ Henshaw
Rookie: Dhanu 'Danger' Sherpa
Filmers: Jase Hancox & Jake Largess
And for the first time ever, the team you voted to represent you...Team Newschoolers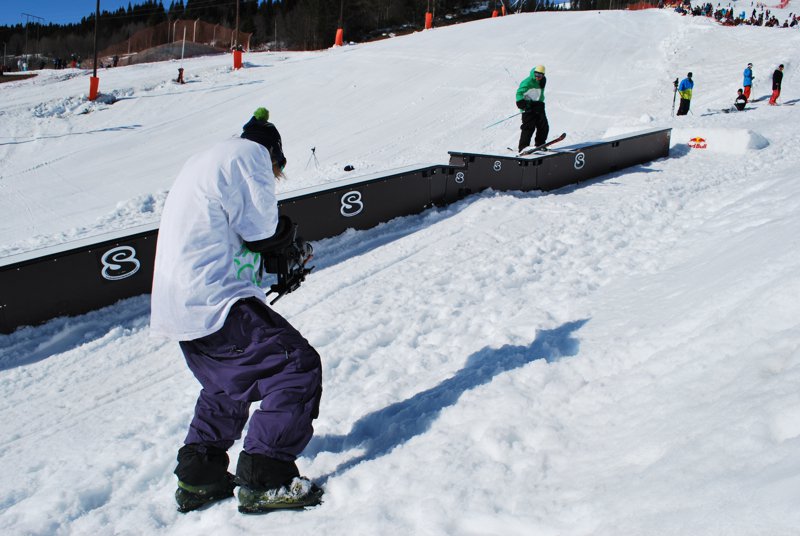 LJ Strenio
Matt Walker
Rookie: Gus Kenworthy
Filmers: Kevin Steen & Duncan Lake
Originally Team Japan was scheduled to compete as well, but due to fact that many of the top Japanese freeskiers are presently sidelined with injuries, which made it difficult for team captain Shinji Osada to choose partners, he reportedly opted to pull out of the competition.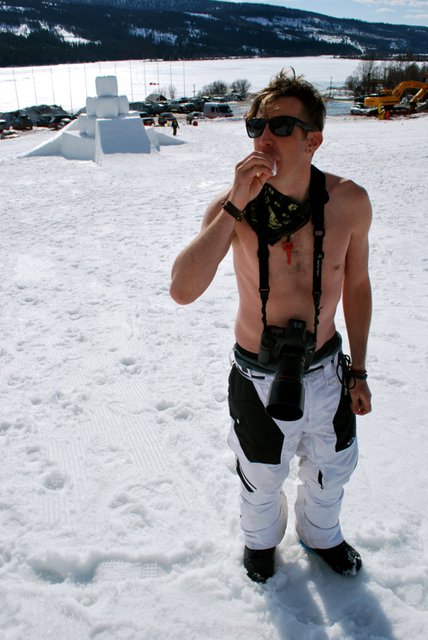 Nate Abbott
A notable change to the format of the event this year is the absence of photographers on the teams, as Jon instead made the decision to invite a handful of the most talented shutterbugs in the ski business (including Mattias Fredriksson, Nate Abbott, Klaus Polzer and Shay Williams) to document the event as whole as opposed to just focusing on one team, and we'll be hooking you up with a selection of their sure to be gorgeous photos throughout the course of the event.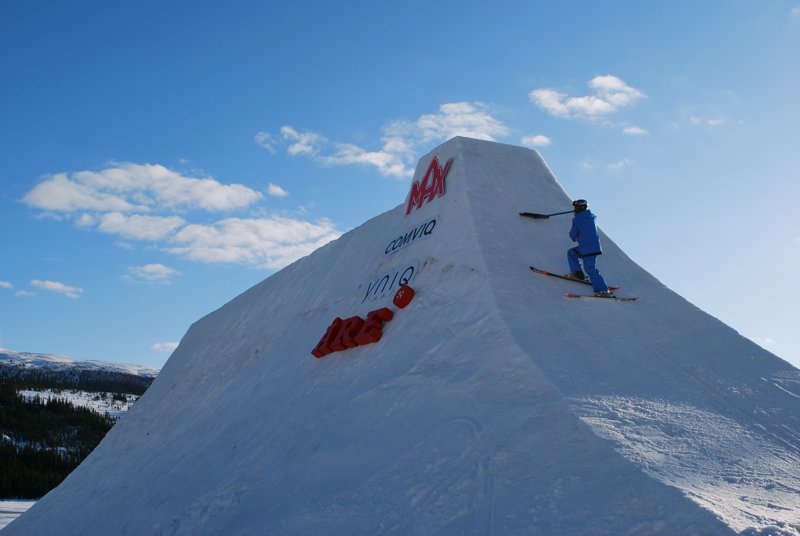 Now on to the features, which as always (and you can expect nothing less when Jon is holding the shovel), are bigger and better than ever...
The Max Hip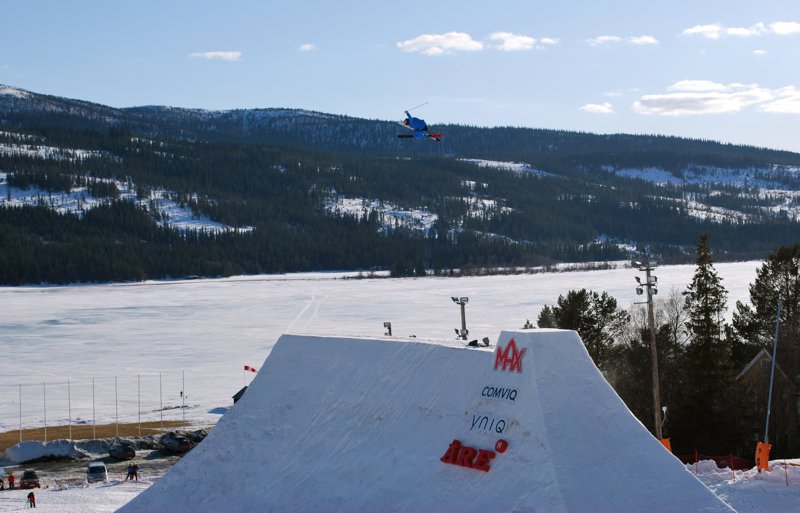 Jon Olsson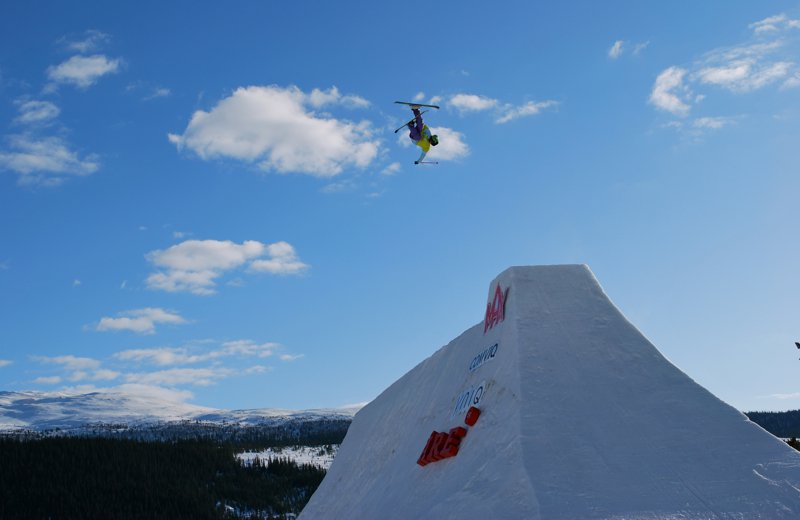 Elias Ambuhl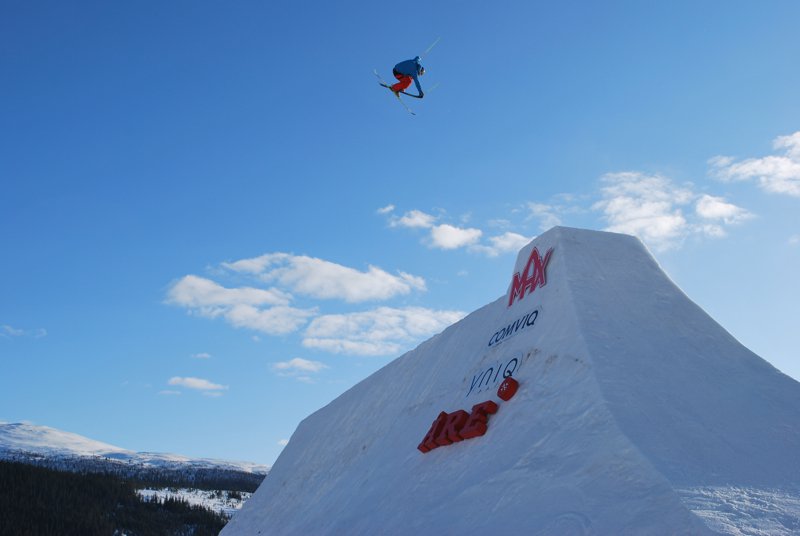 Russ Henshaw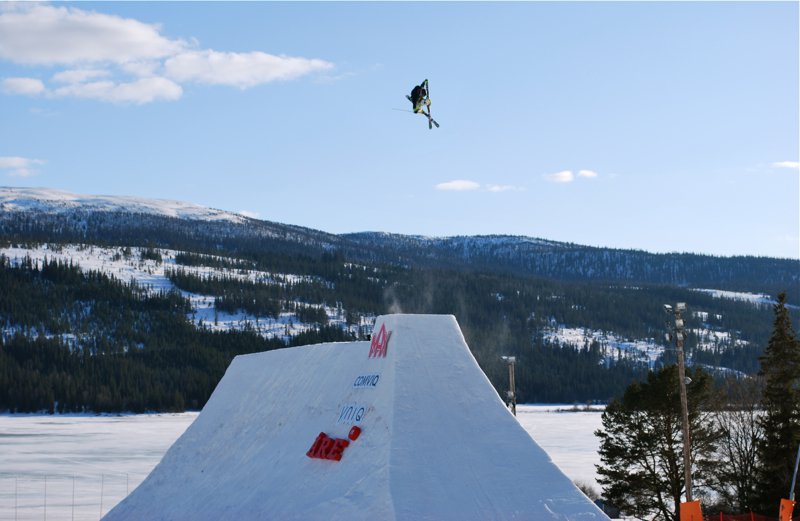 Jacob Wester
The Red Bull Jib Garden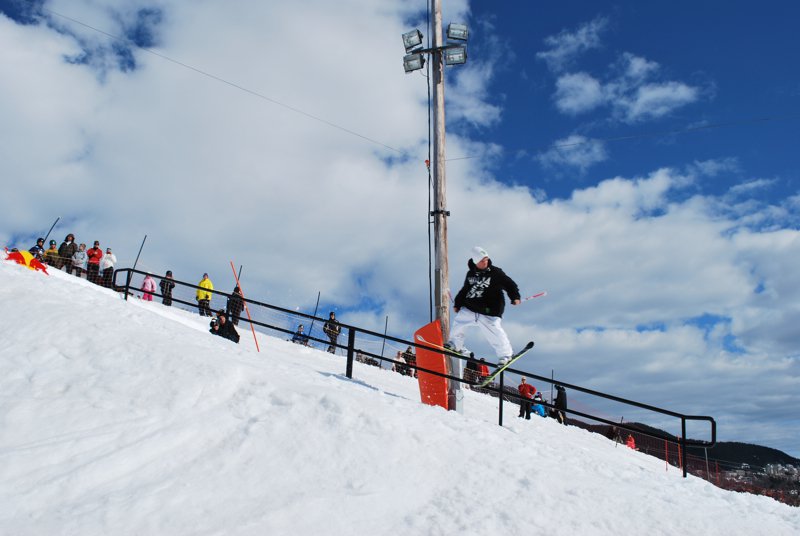 Jossi Wells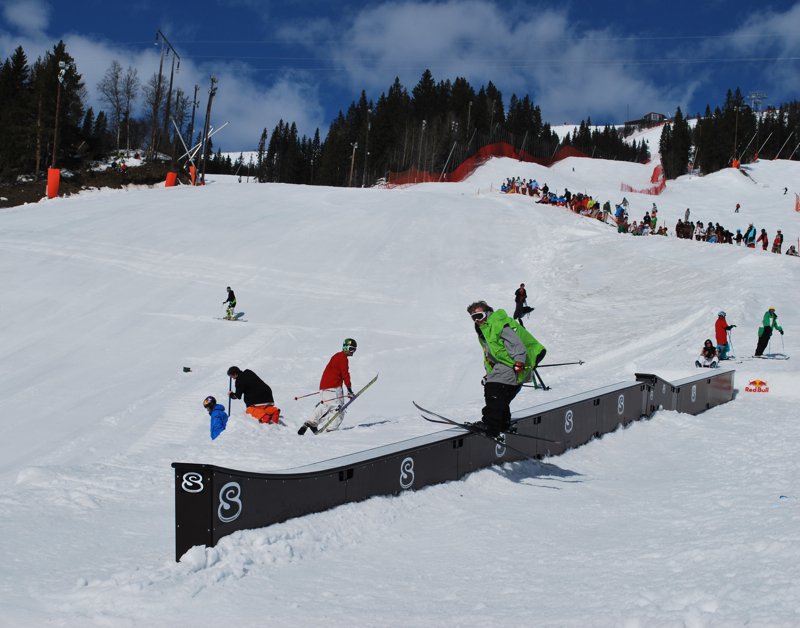 Oscar Harlaut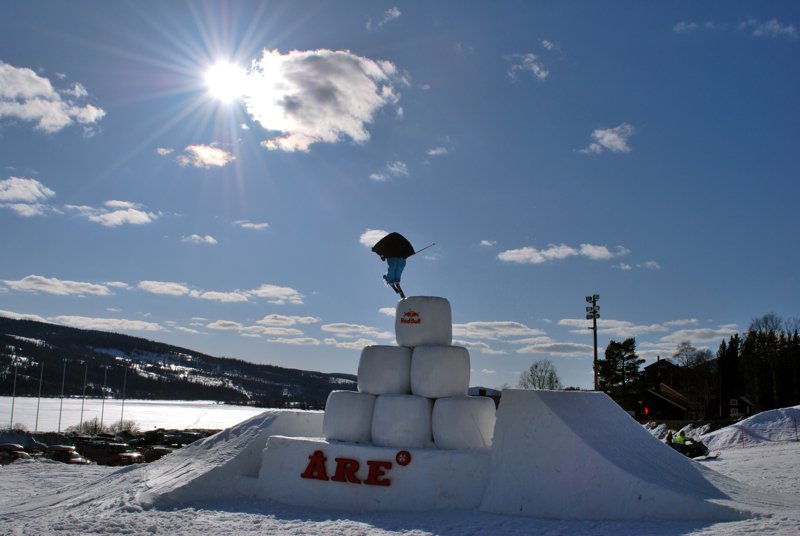 Alex Schlopy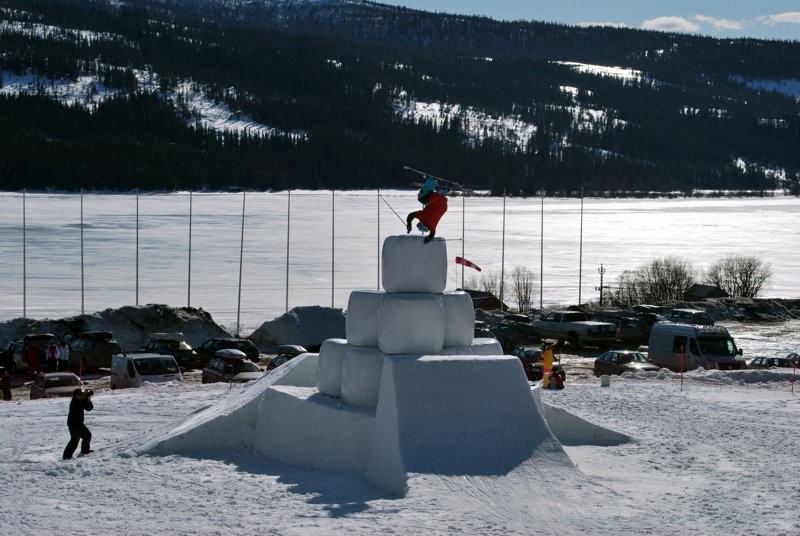 Simon Dumont
...plus The Comviq JOI Jump, near Åre's picturesque village square, and The Stepover Kicker, which is located in a top secret backcountry location high above the resort, both of which Jon said will be completed in the next few days.
Also, here's a look at the official JOSS schedule over the next two weeks, including the multitude of wild parties that will be going down, along with the Comviq Swedish Open and infamous JOI Big Air, which in addition to the JOSS competitors, Pekka Hyysalo, Laurent Favre and Corey Vanular will be competing in as well, along with the winner of the CSO.
April 5th - Arrival Day...JOSS begins!
April 7th - JOSS Opening Party
April 9th - JOSS Party at Bygget
April 10th - JOSS Party at Bygget
April 13th - JOSS Hard Rock Party at Bygget
April 14th
Comviq Swedish Open (winner gets a spot in JOI)
Poster signing in Åre square @ 4:30pm
JOI practice @ 5pm
April 15th
Jon Olsson Invitational Big Air @ 7pm
JOI Party at Bygget
April 17th
Poster signing in Åre Square @ 4pm
Jon Olsson Super Sessions Awards in the Mix Megapol Arena. Doors @ 7pm / Awards begin @ 8pm
JOSS Finale Party at Bygget
Newschoolers is on hand in Åre, and will be bringing you all of the action over the next two weeks with words and photos along with some in depth and entertaining episodes of NSTV...just wait till you see what we've got planned. Stay tuned for episode 1 from today, which will be dropping asap!
Also be sure to bookmark http://www.jon-olsson.com and http://www.josupersessions.com, as Jon and Crill will be updating Jon's site daily with a not to be missed videoblog that will take you deep inside what's going down at the event, while a special surprise guest will be hosting the sure to be hilarious videoblogs on the JOSS site.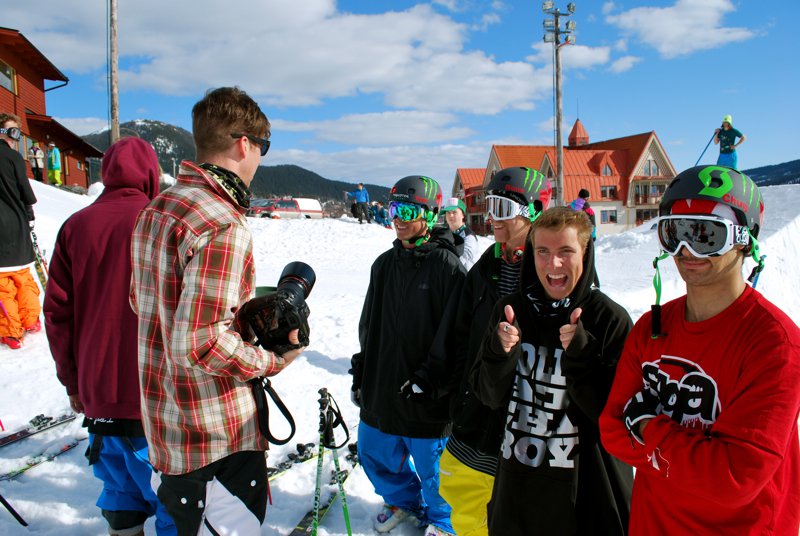 Stay tuned for more non-stop action from Sweden, because the party is just getting started, and this is unquestionably going to be the best JOSS yet!
NSTV JOSS - Episode 1