Words by Jeff Schmuck
Photos by Ananda van Welij
The Jon Olsson Invitational just wrapped up here in Åre, Sweden, and to say that it was the wildest big air contest in skiing's history would be an understatement bigger than the jump it took place on.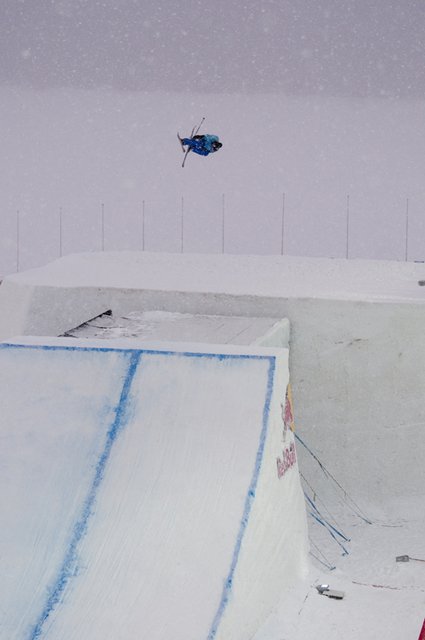 Gus Kenworthy
In the end, Gus Kenworthy took home the top spot with a switch triple rodeo 14 and double cork 16 blunt, as each of the riders were given five jumps with their best two different tricks counting.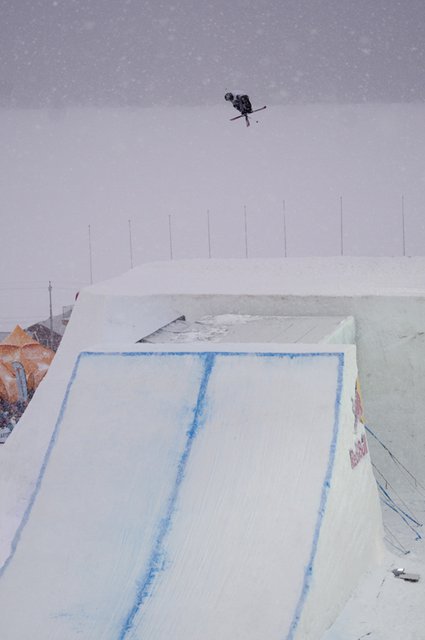 Vincent Gagnier
In second was Vincent Gagnier with a double bio 10 octograb and a switch double 16 mute, while Aleksander Aurdal rounded out the podium in third after stomping the piss out of a switch double cork 12 and switch double misty 12.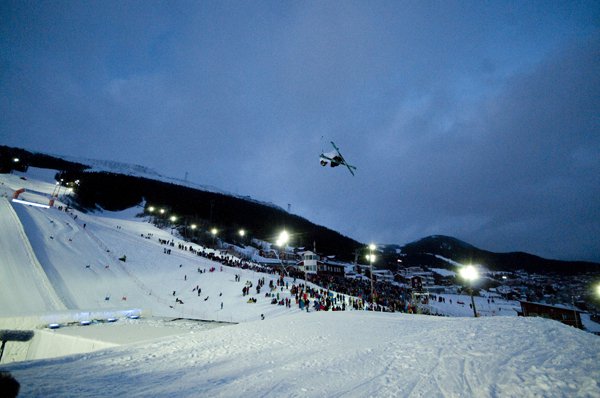 Frej Jönsson
Honorable mention is also owed to Frej Jönsson, who ended up in fourth with a gravity defying double cork 7 and a double cork 9 safety to blunt.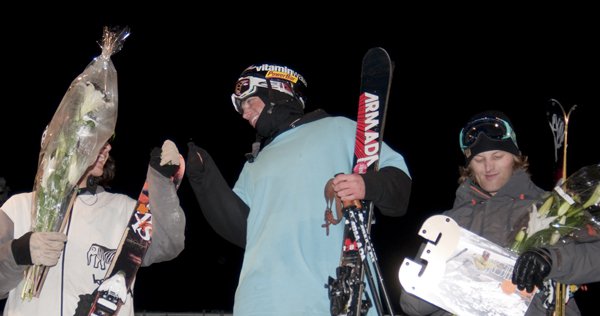 Vincent Gagnier (2nd), Gus Kenworthy (1st), Aleksander Aurdal (3rd)
Stay tuned for a more in depth and video-filled update on everything that went down (including the full results), but in the meantime, here's the fourth episode of Jon Olsson's Videoblog on the event, which takes a look at last night's qualifiers.