This
winter, I took the semester off from college to get some skiing done, travel,
and enjoy the Colorado lifestyle beyond the confines of Boulder. I lived with
Andrew Hathaway, Matt Walker, Teddy Karlinski Pat Goodnough, and John-o (who
may have been a real-life version of McLovin).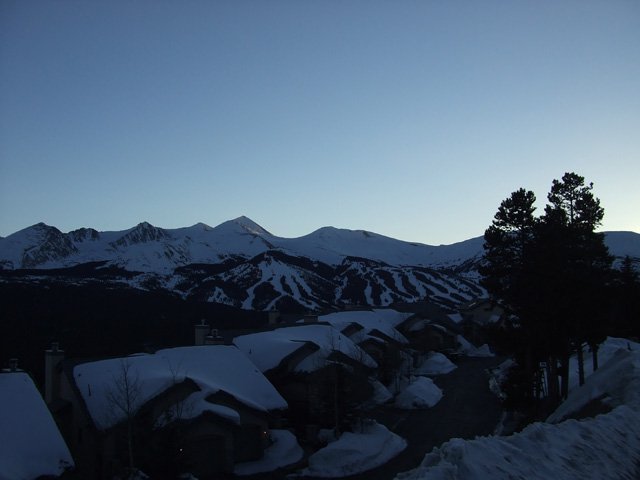 Our
place sat atop Mount Baldy in Breckenridge, CO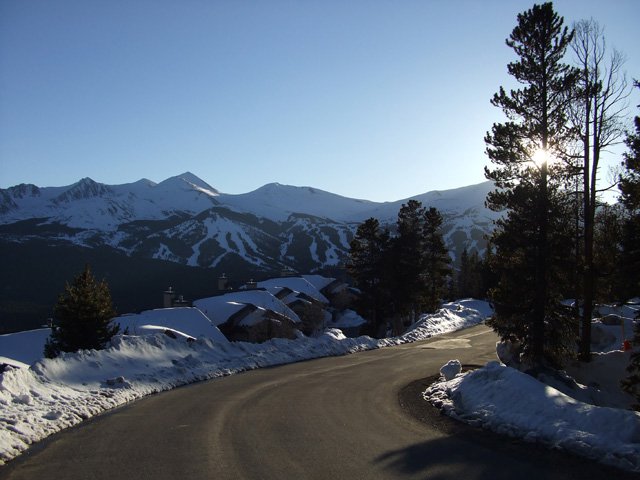 It
had a sick view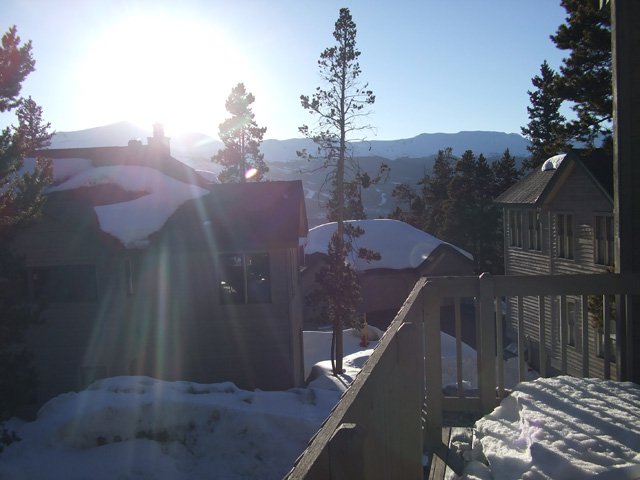 A
nice porch for late season BBQs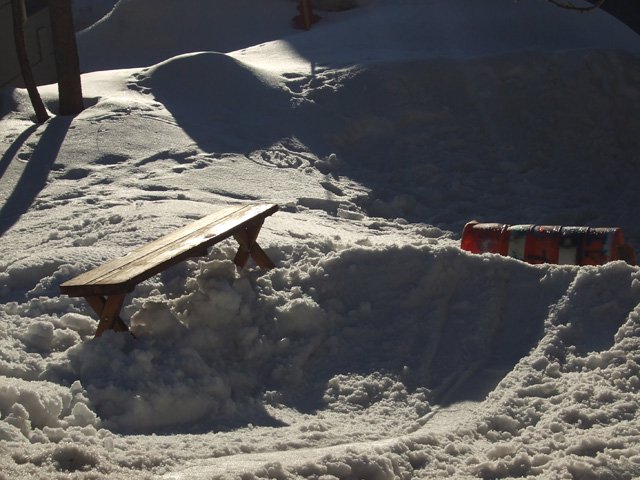 and
a snow-skate park courtesy of our neighbor, Bobby Gibbs.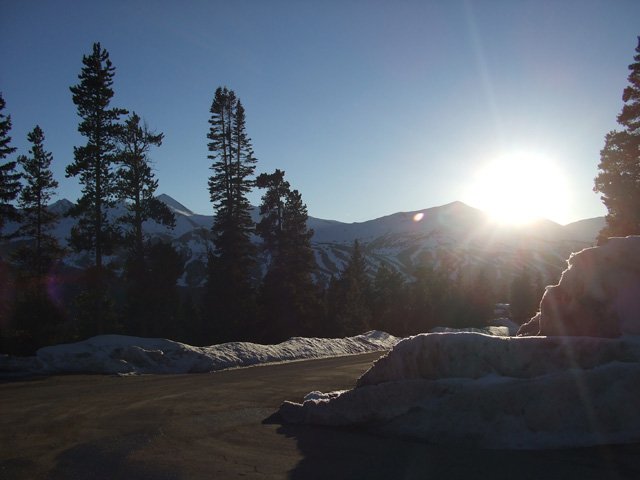 Living
at the top of Baldy was a blast. The scenery was epic, there was a constant
flow of friends passing through, and Pat continuously built road gaps, hips,
and quarter-pipes in the back yard. With Breck just across the valley, and
Keystone a casual 20 minutes away, taking the semester off proved to be a
fantastic decision.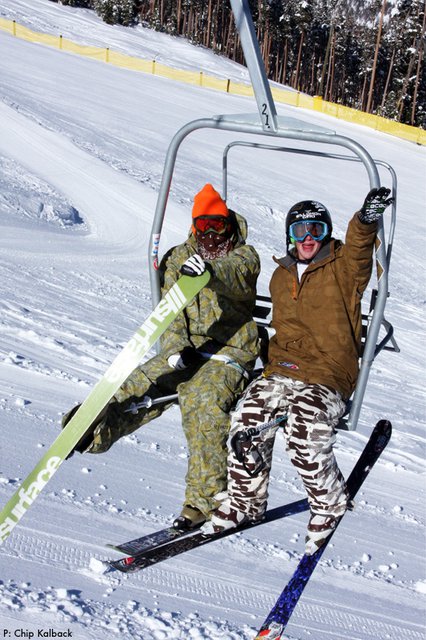 Living
in Breck meant no more sleeping in!!! Hath wakes up around 6am to make sure he
can eat some breakfast, bump some Deadmau5 and Benny B, and get 1st
tracks through the park. After waking up that early, it's important to stretch.
Above, Hath demonstrates a shoulder warm-up while I warm-up my hamstrings.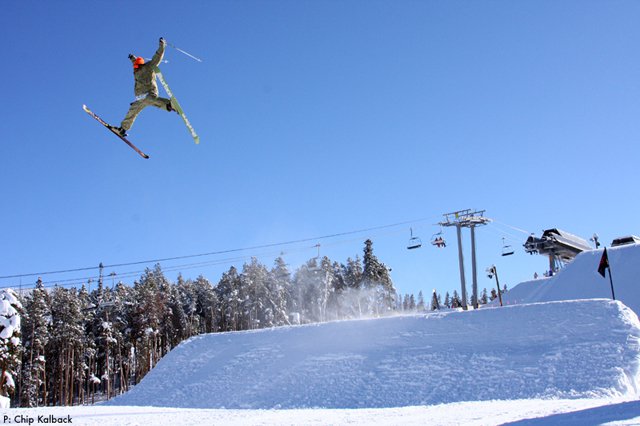 With
cold temperatures, the jumps take a few laps to soften up. Rather than straight
air speed checks, I personally employ the spread eagle. You can do a regular
spread,
or
mix it up with some rotation.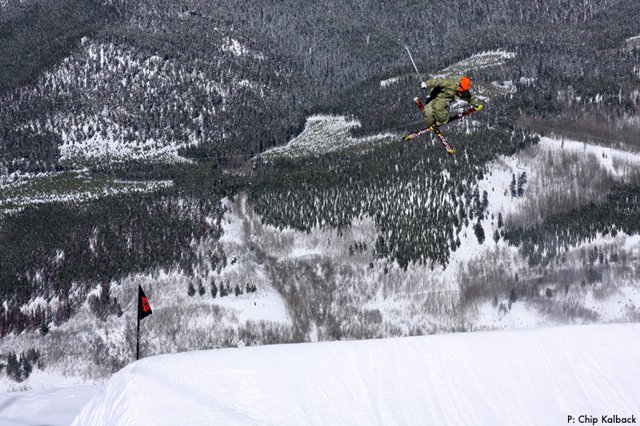 Tail
grabs are a nice start as well.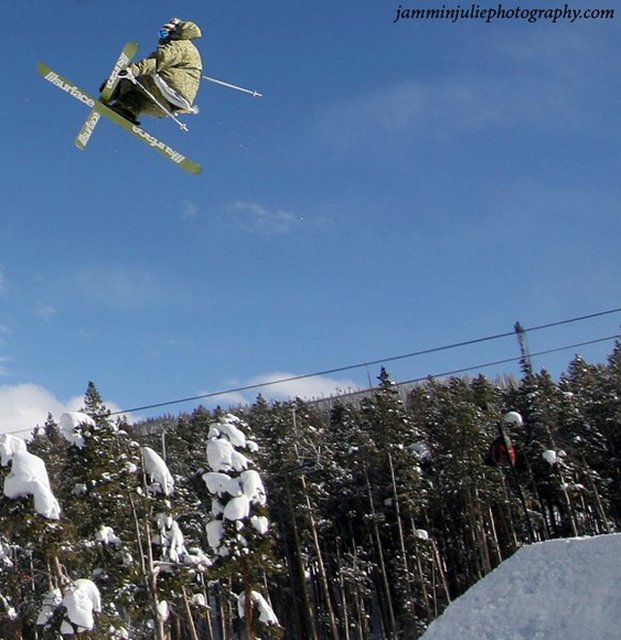 Then
it's on! After a few hours spinning hot laps without anyone in the park, people
start to show up. The talent pool in Summit County is absurd. There are so many
unknown rippers that slaughter every feature in the park.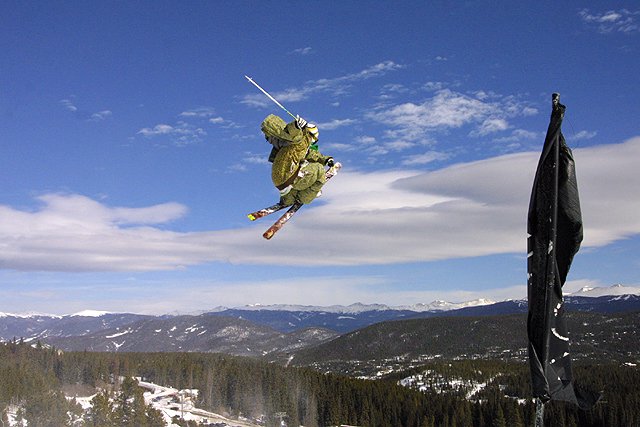 Shifty
180s are fun, tell-a-friend
Prior
to major competitions such as US O, Aspen O, or North American Open, the parks
are flooded with the best skiers in the world, rowdy locals, and a handful of
Texans shredding the stunt ditch. After a couple weeks lapping Breck, it was
time for the Aspen Open!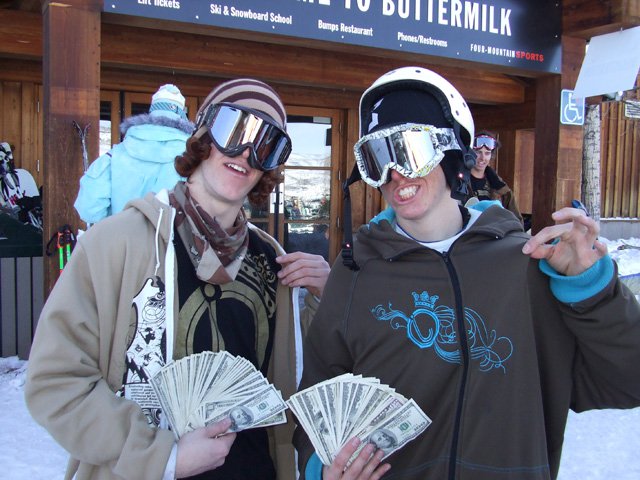 Matt and Tom flossing some
cheddah after a day of having fun and stomping trickery.
Aspen
was sick. Andrew Wickes and his gracious family provided us with incredible
accommodations, unbelievable hospitality, and excellent home cooked meals.  I was able to meet up with my uncle Mark for
an epic night on the town and I skied with so many friends and extended family
members of the ski community. During the contest, I broke my binding stomping a
9 and was forced to pick up a camera for the remainder of the event.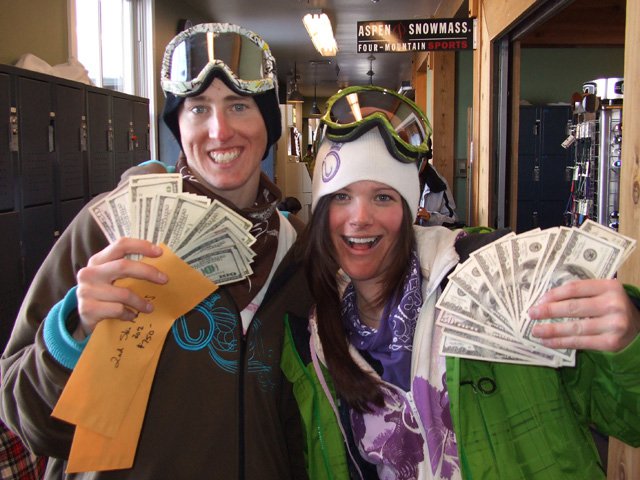 On the bright side, Keri
and Tom (pictured above) and Matt Walker took the podium! STOKED.
Unfortunately,
throughout the event, my toes were in extreme pain, even popping lips hurt!
After destroying them in Switzerland my toenails never grew back and continued to deteriorate the more I skied.
After a week in Utah with Brady, Kutcher, Tommy, Henrik, and the 4bicrew, it was
time to go to the doctor.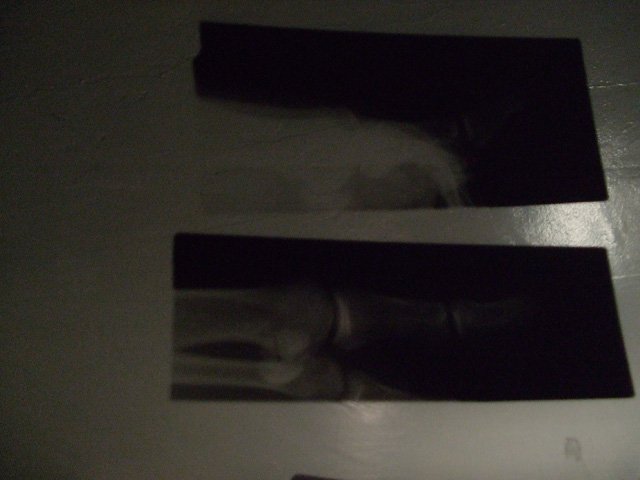 x-rays are played
As
luck would have it, my toes were shot, and according to the doctor, "it's a
good thing you came in when you did, if you had waited another month, we would
be looking at an amputation" Thankfully, with a procedure that took about an
hour and required downtime for seven days, I was able to save my toes.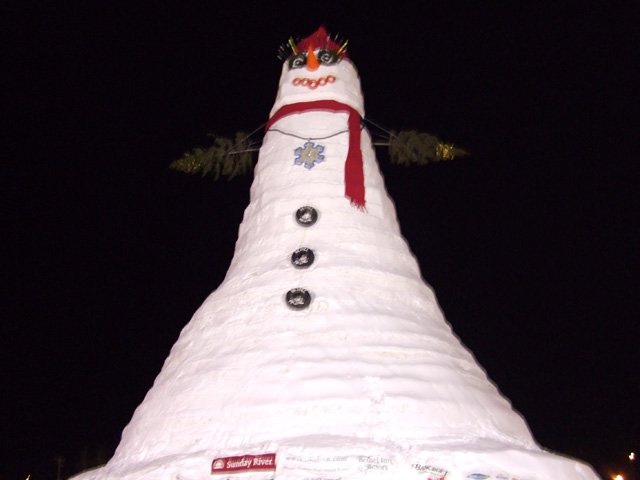 Just
kidding, I didn't help build the snow-woman!
After
healing up the toes I needed a vacation, so I ventured back to the homeland to
help build a snow-woman. It turned out really well, just peep the shot! It even
made THE NEWS!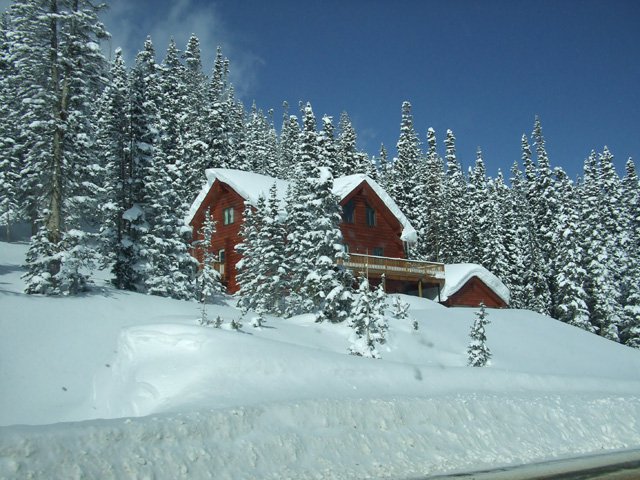 Not
actually our house
After
building the snow-woman I went back to Breck to find an empty house. Walker was
in Japan playing with snowblades and pokémon, TK4UH (Teddy Karlisinski) was
busy crushing the east coast snowboard scene, and Pat and Hath were in Big Bear
out Calee-forn-ee way.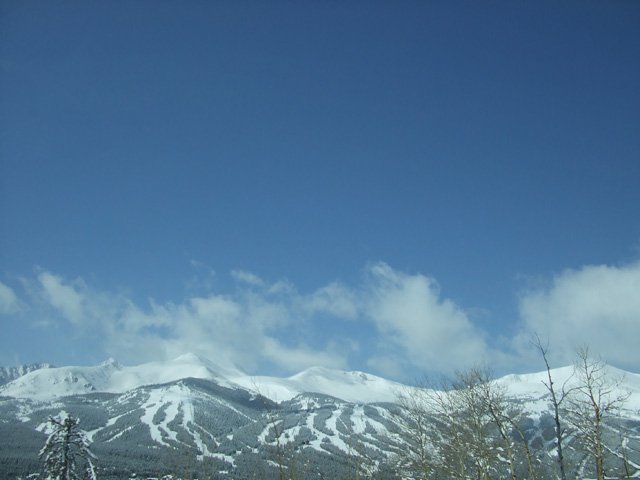 Spinning
solo laps at Breck was refreshing. As much as I enjoy sessioning with friends,
there is something genuinely enjoyable about turning up the volume on your
headphones and skiing anything you please. Despite how it appears in this
photo, Breck is home to some of the gangliest weather in Colorado. With jumping
out of the question, I was able to step up my rail game and have some fun
skiing in the snow and fog.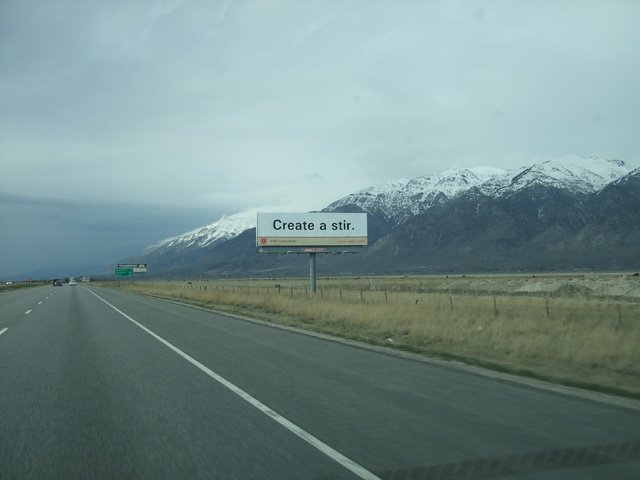 At
the end of two weeks of solo sessioning Breck, I was shooting photos at
Loveland, missed a hand plant, and dropped onto my shoulder. With yet another
X-ray and visit to the ER: BOOM: separated AC joint.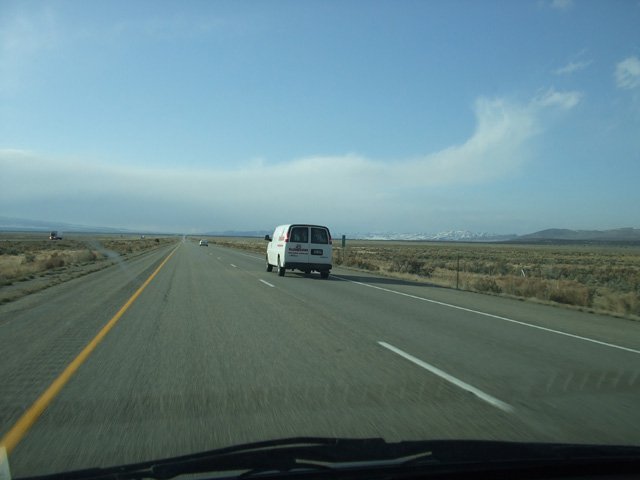 Luckily,
spring break at CU was the following day. Rather spend the week healing up in
Breck, I hopped in the Athlete Lounge with a crew of friends and drove 13 hours
to Sun Valley, ID!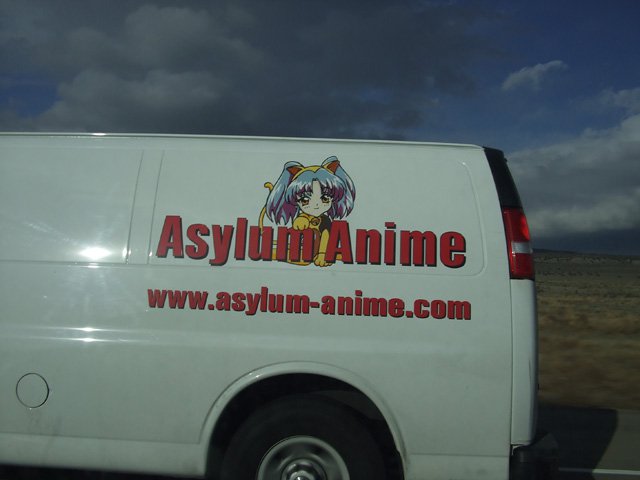 we
saw creeper vans along the way!
nearly
ran out of gas
But
arrived in Sun Valley in time for some grade A groomer shredding! The snow was
actually really good that week and, much to our surprise, largely
untouched.  I couldn't ski without
jarring my shoulder, so I cruised around with my point and shoot ready to GTS.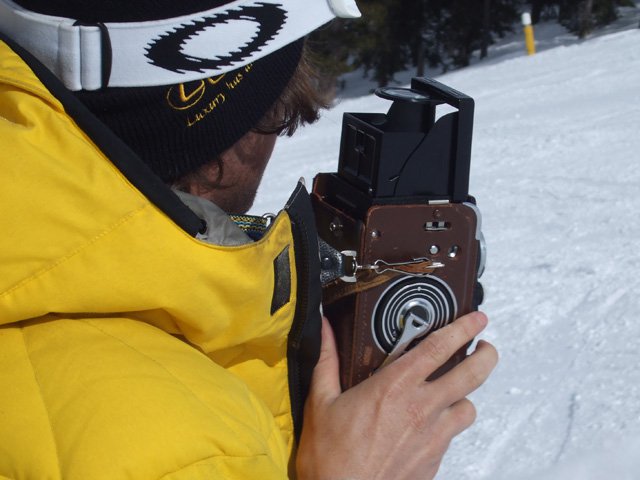 Jack Boyd taking epic photos of our
crew shredding turns. For a complete viewing of the photos, just creep him out
of Facebook, everyone's doing it these days! NBD.
One
individual that I failed to get a photo of is an elderly gentleman that used to
be a monk. He shreds in spandex, snowblades, and rocks a full beard with white
hair! If you have a picture of this guy, post it and tell his story!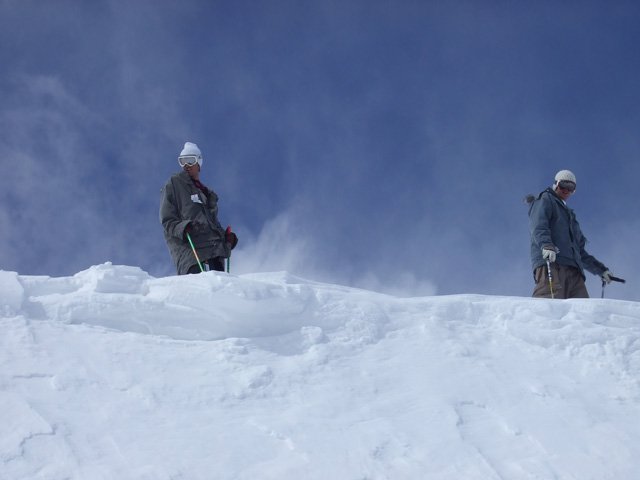 BK
and Old Greg,
preparing to drop the mini-shred cornice!
This
is a photo that captures things that make Sun Valley a great time: friends and
mini-cornice shred laps. Similarly, this is a website
that captures things that look like ducks.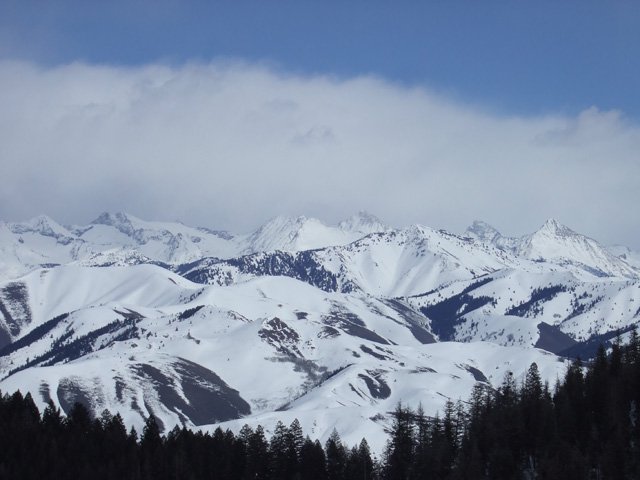 With
four days of causing a ruckus in Ketchum, ID, it was time for my friends to go
back to school and time for me to head to Keystone for the Freeskier Park Test.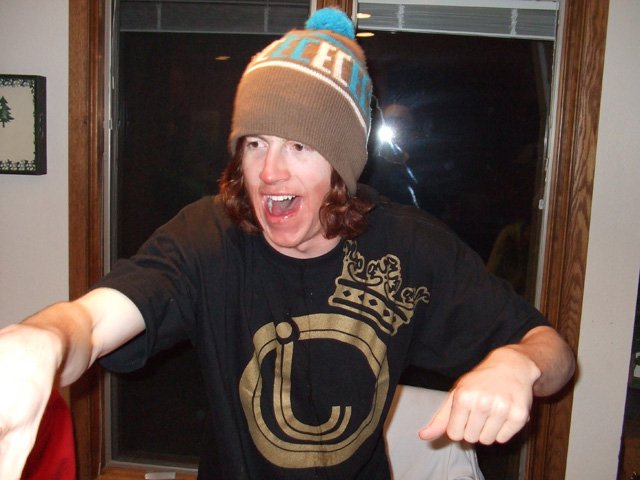 Anyone
up for a game of Moose? Matt sure is! If I had to use one photo to describe the
entire week, this would be it. Matt Walker, stoked to test skis in the AM.
We had a rowdy week.
Despite not being able to ski to my full potential, we destroyed Keystone, my
shoulder continued to heal, Willis learned how to live with a bad haircut, Walker crushed rodeos, Henrik got some pow turns, and Hath had a birthday! Chilling with
Freeskier was so much fun. My hard drive crashed the week before and I left my phone in the Kimmel's
mini-whip, leaving me with zero means of communication for the week. Other than
not being able to finish online classes, being disconnected from technology was
exceptional!
Wallace Westfeldt     photo: Henrik Lampert
Sadly,
on the last day of the Freeskier Park Test, Wallace Westfeldt passed away after
a snowboarding accident in Aspen, CO. We went to college together, had many
mutual friends, and thanks to his kindness, I avoided sleeping in an alleyway
in Aspen after The Meeting. More so than anything, I will always remember how stoked Wallace
was to see me, or any of his friends.  Despite not knowing him very well, he always remembered my name, always
made it a point to say hello, and always made sure everyone was enjoying
wherever they were at all times. Whether on campus, on snow, or at an event,
Wallace put a smile on everyone's face. Next time you are shredding laps
through the backcountry, your local park, or even a groomer, spin one for
Wallace, he was a genuine individual and loved sliding on snow.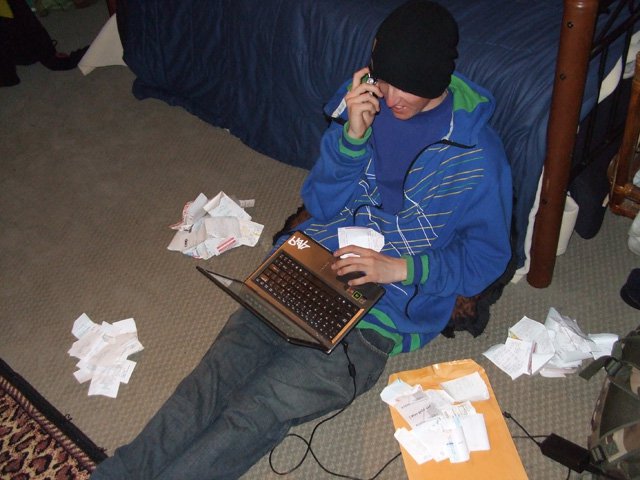 Always doing business,
Another day in the life of Tom Wallisch.
After
the park test Matt and Andrew took off to Schweitzer to film with Poor Boyz.
They did a little of this, a
little of that,
and had some fun here.
During that time, some friends crashed at the house, made and edit,or two with some controversial rideaways, and I was getting stoked to travel to Mt. Hood for the West
Coast Session. Unfortunately, I rocked my shoulder AGAIN on the last day of
skiing Breck. Along with my re-injuring my shoulder, falling left me with a
severe contusion on my hand and simple tasks like picking up a glass of water
and shaking hands became difficult.  So it goes, at
least I had a long drive to heal up.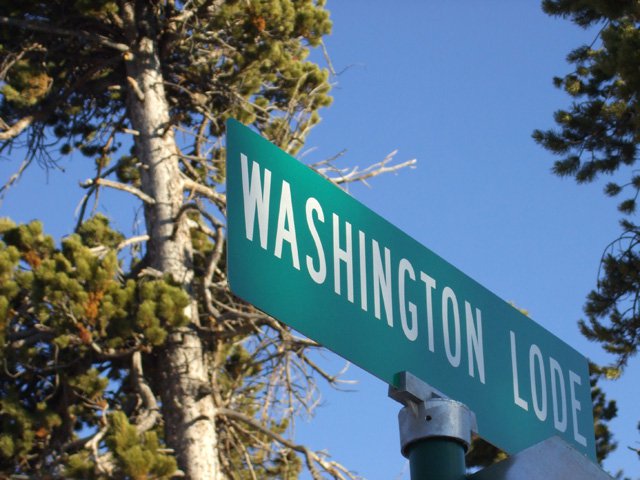 Washington
Lode
On
April 20th, I left our humble abode at Washington Lode and headed to
Boulder on a dirty frontage road. The next day, we would make the 19-hour drive
to Mt. Hood to shred the WCS.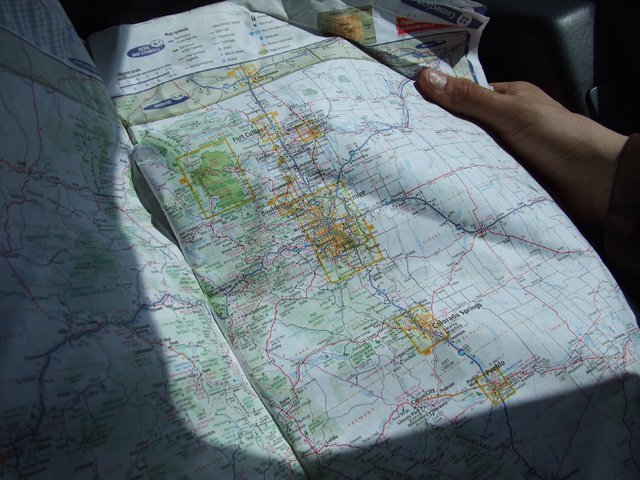 We
plotted the route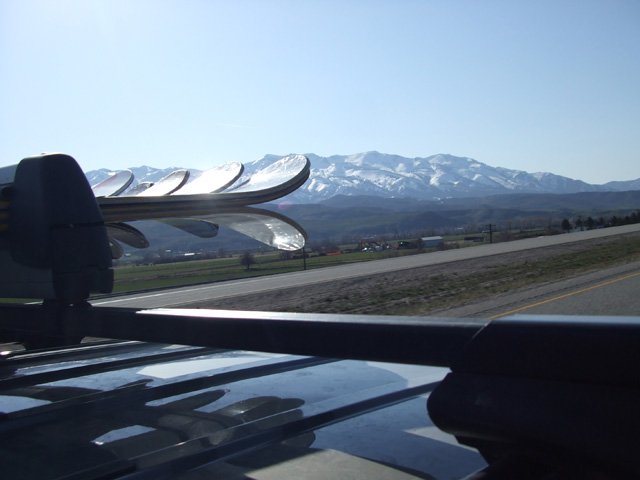 Filled
the ski rack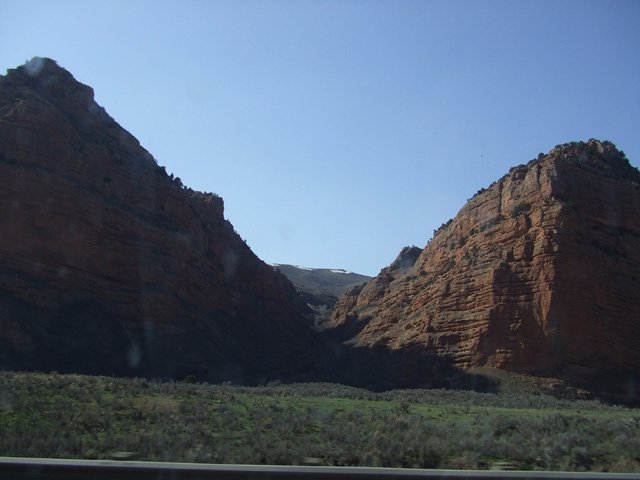 Saw
some geological features
made
some bagels with chocolate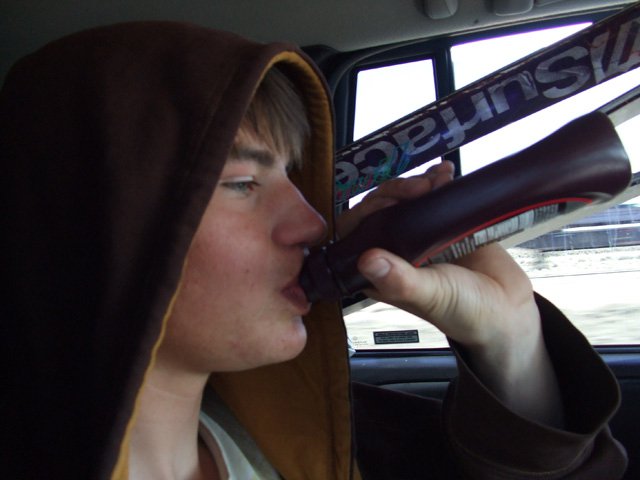 and
stayed hydrated most of the drive.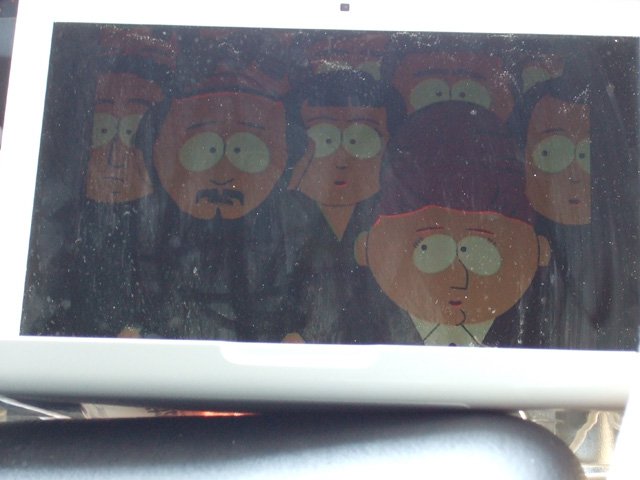 Hath
played a few episodes of South Park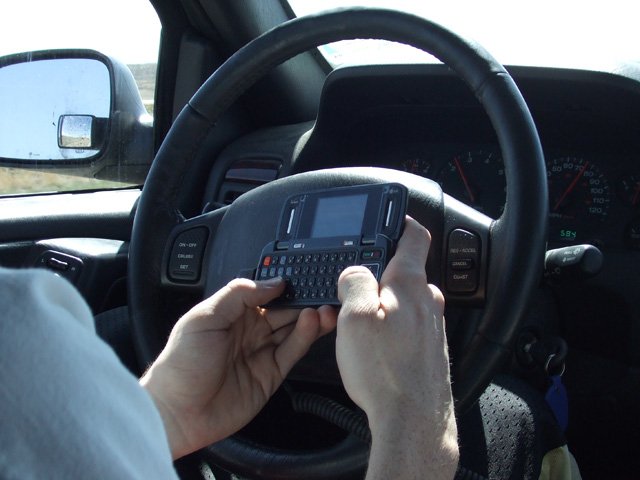 Walker
taught us safe driving practices.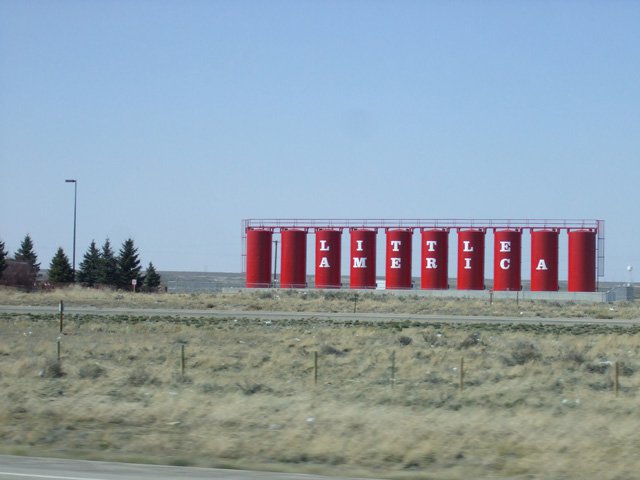 and
we stopped at the greatest (or possibly most over-advertised and least
exciting) gas station that I-80 has to offer.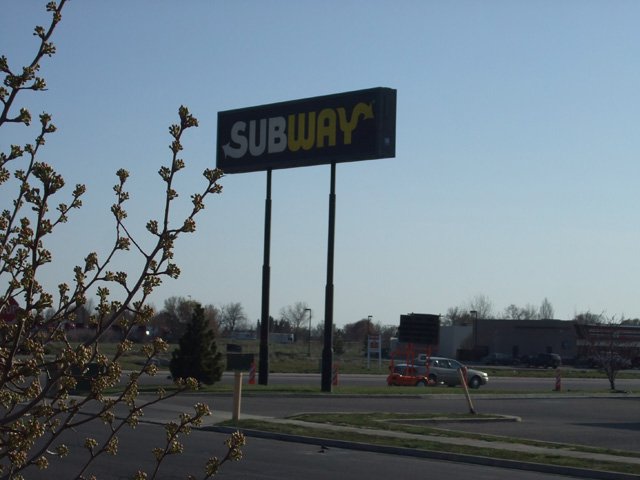 Northern
Colorado, Wyoming, and the majority of Idaho on I-84 were filled with fast
roads and similar scenery. The best part of the drive turned out to be a
delicious, foot long, turkey sandwich from Subway.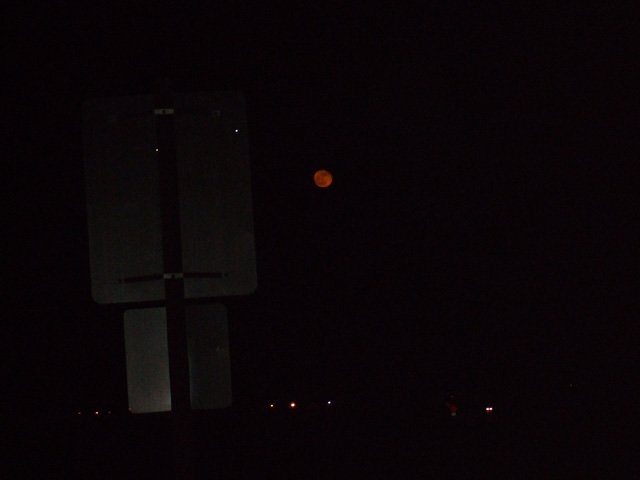 nightfall in Idaho.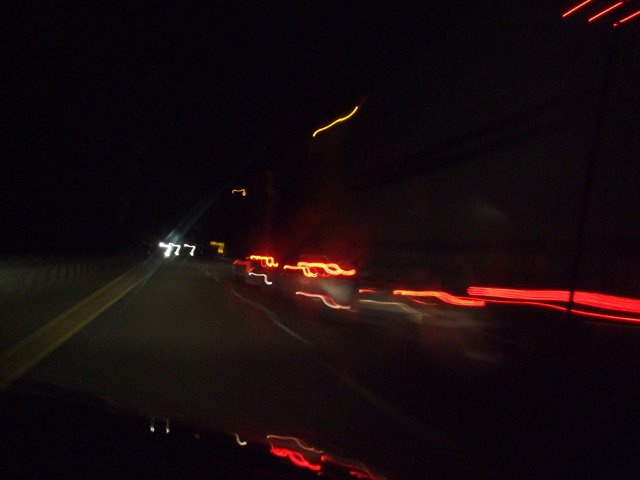 Soon
enough, freight trucks steadily disappeared,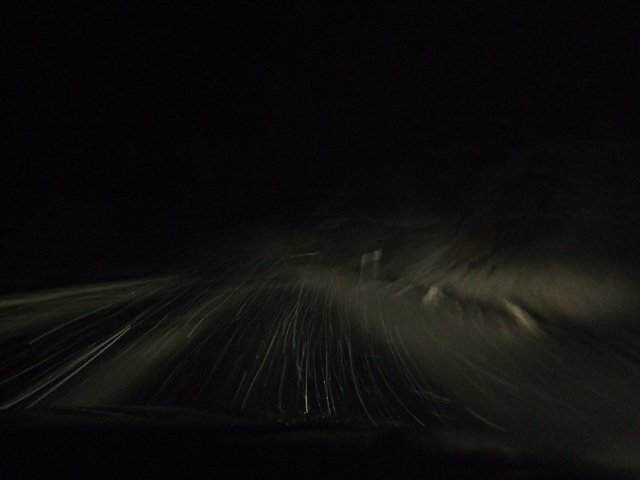 Snow
started to fall, and we slowed to 25mph over the pass between Hood and Welches.
When we finally arrived at camp, it was 4:30am, we had been driving for nearly
19 hours, no one turned the heat on in the cabin, and we didn't bring sleeping
bags.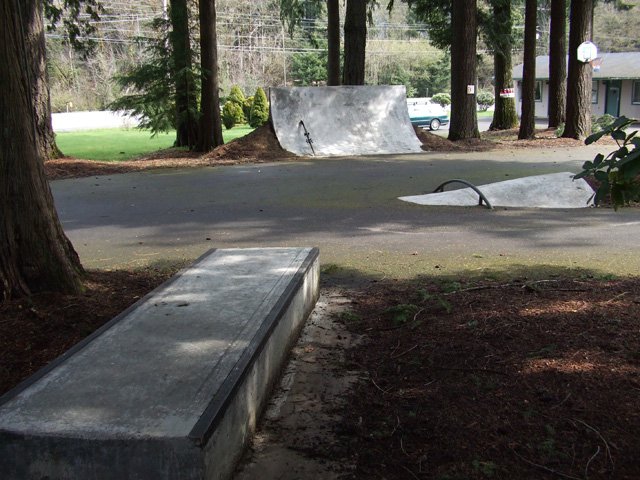 one of the many skate
features scattered around the Windell's complex
Other
than spending the first night in our ski clothes, freezing and exhausted after
driving straight from Boulder, the stories of the West Coast Session are
forever set in Stone.
Windell's is a perfect summer camp for anyone that has the opportunity to go.
For those of you that have yet to venture to ski camp, do whatever it takes to
get there, you will not be disappointed.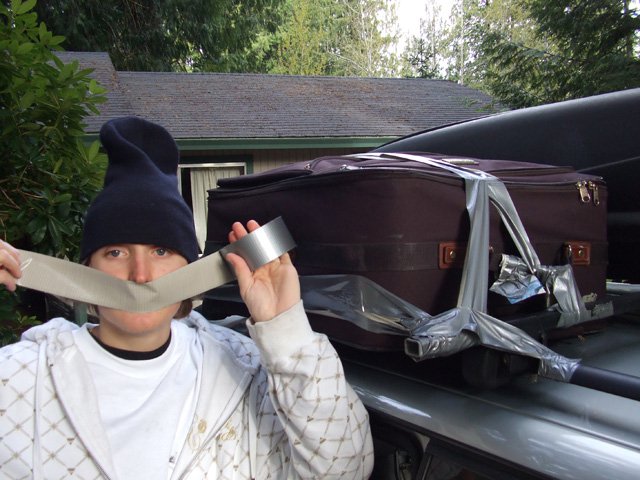 Steven
Stepp presents the proper way to pack a suitcase, Goblin style.
After
an incredible week of sessioning with friends from all over the world, the WCS
had finally come to an end and it was time for our crew to leave Windell's for
Mammoth, CA.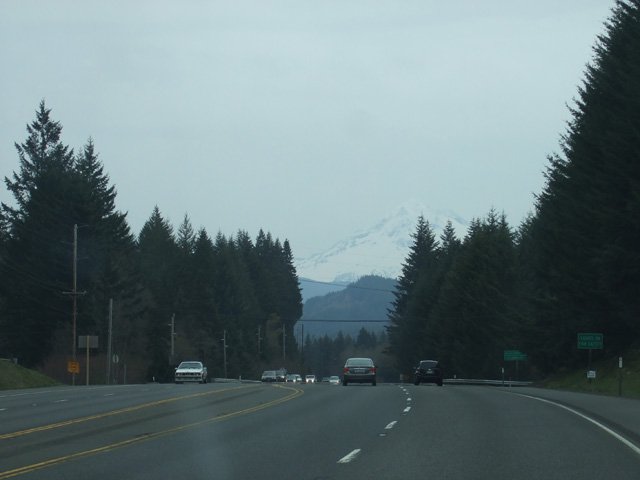 Rather
than drive down central California, directly to Mammoth, we drove Route 101
down the Oregon coast, then connected with the California coastline on Route
1.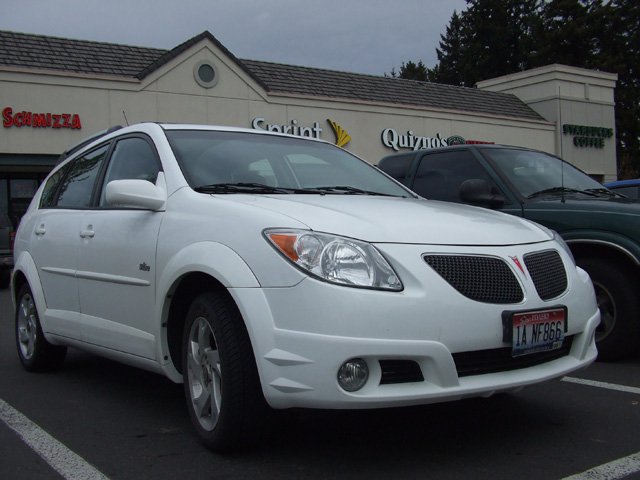 Kyle
from Idaho and Ben Moxham and their Pontiac Vibe came as well. Along with Kyle
and Ben, was the original crew from Boulder: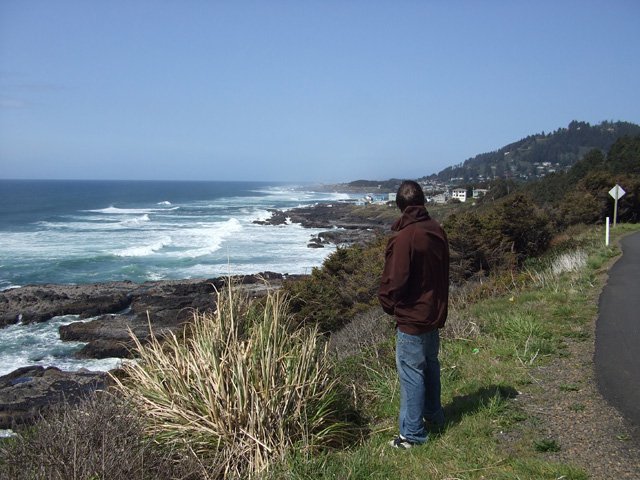 Alex
Martini, meeting the Pacific Ocean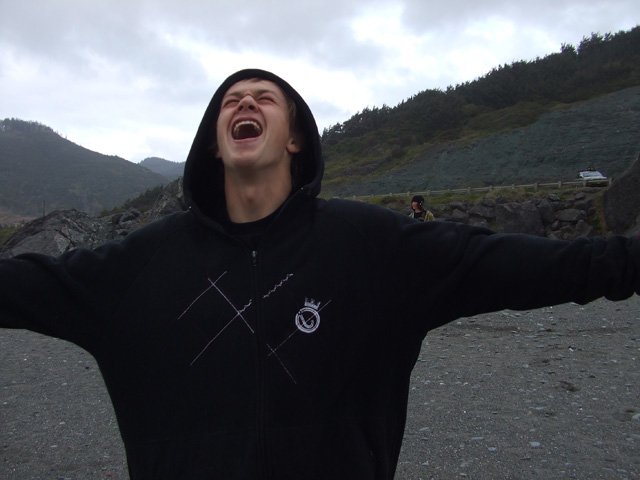 Andrew
Hathaway, stoked, always going fast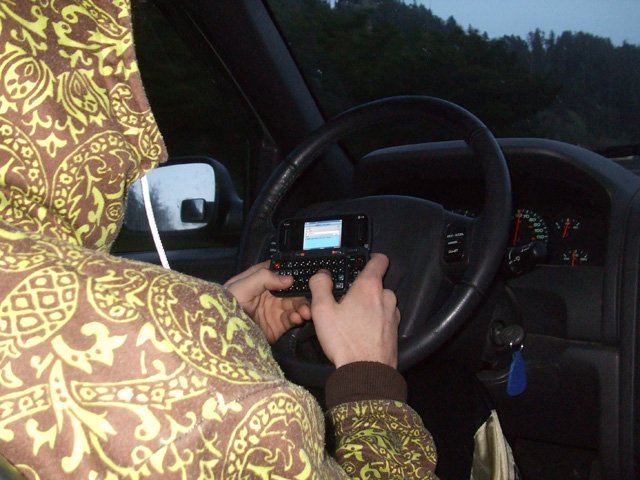 and
Matt Walker, proving how to properly text
the ladies and navigate the roadway.
Rather
than summarize the scenery on the coastal highway, here are some photos that
took place between Portland, OR and Santa Clara, CA.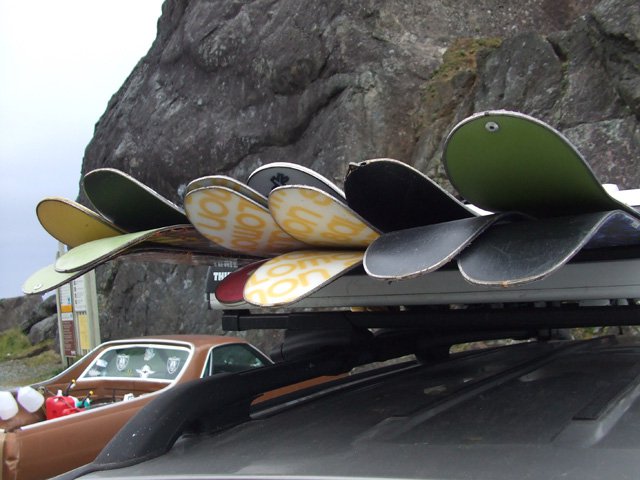 I don't know how he did it,
but Hath managed to fit 14 individual skis on the roof rack. Ballin.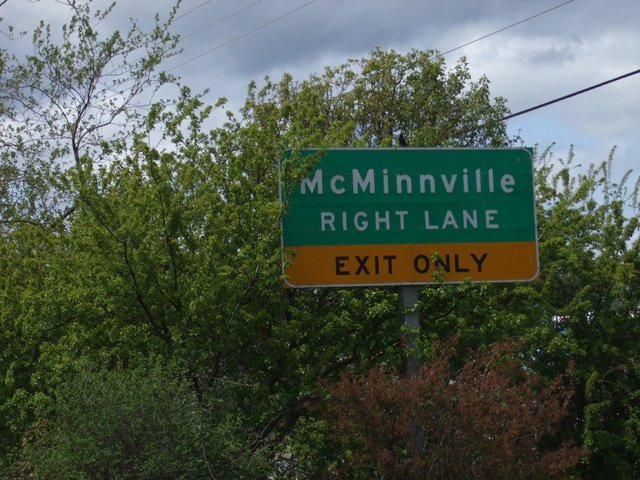 If
this is your hometown, you should send T-shirt to a McDonald's executive and
ask him to donate money to your town for a Skatepark.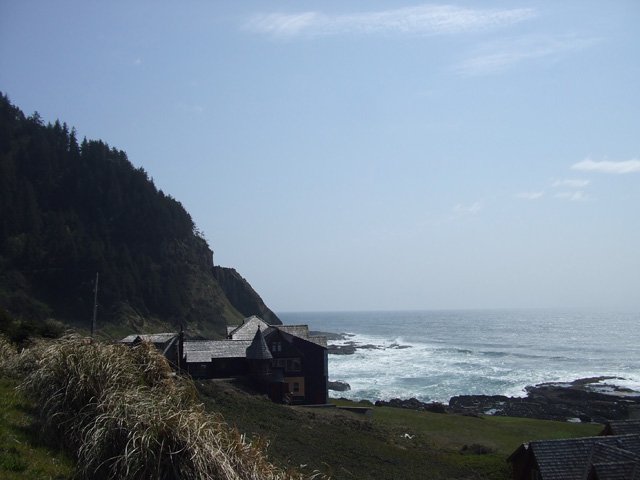 Pacific Coast, somewhere
between Lincoln City, OR and Santa Cruz, CA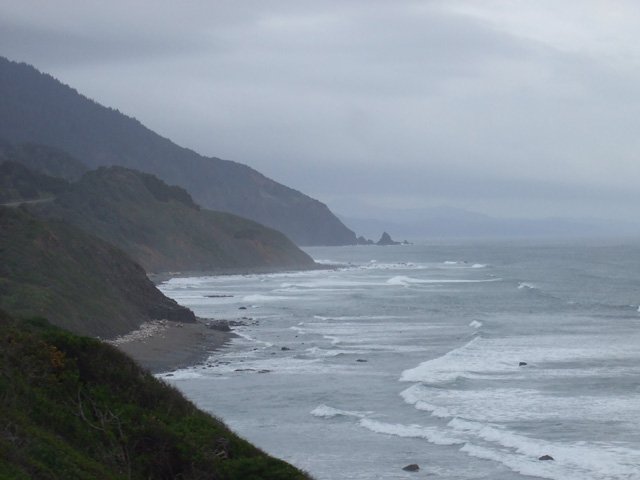 Make it a point to drive
the Pacific Highway at some point in your life.
You will see some incredible
things.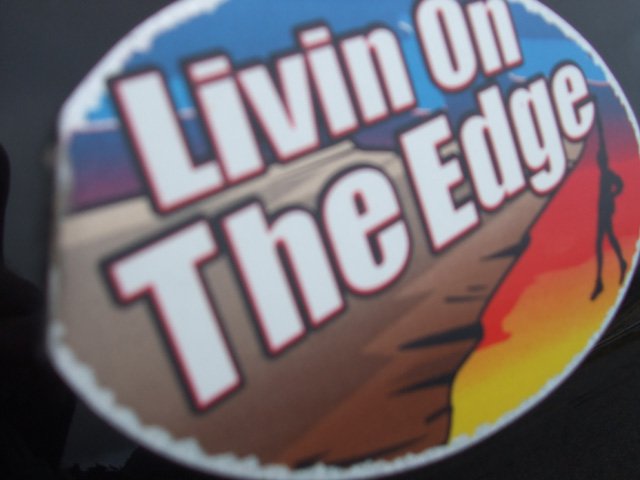 Andrew
Hathaway is a rowdy individual. Anyone that has skied a major competition,
traveled with Hath or, or had the pleasure of visiting Boulder knows what I'm
talking about. I think this sticker on the back of Hath's Jeep is a good summation
of how he lives.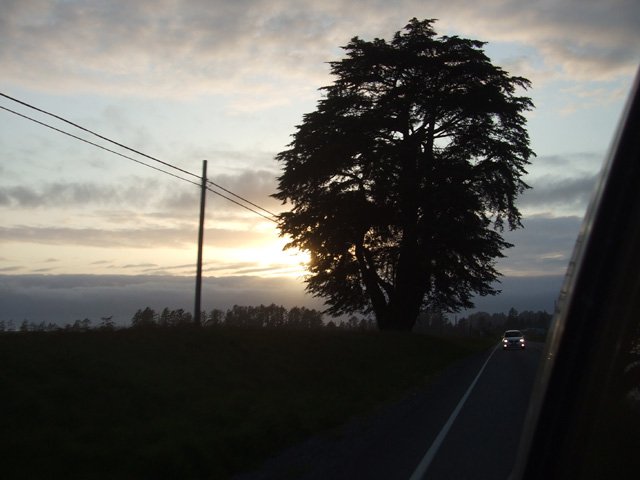 Big Tree & the Pontiac
Vibe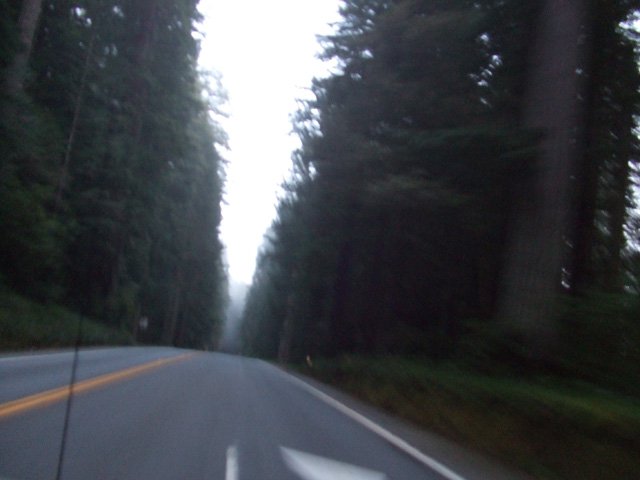 The coastal highway passed
right through the Redwood National Forest.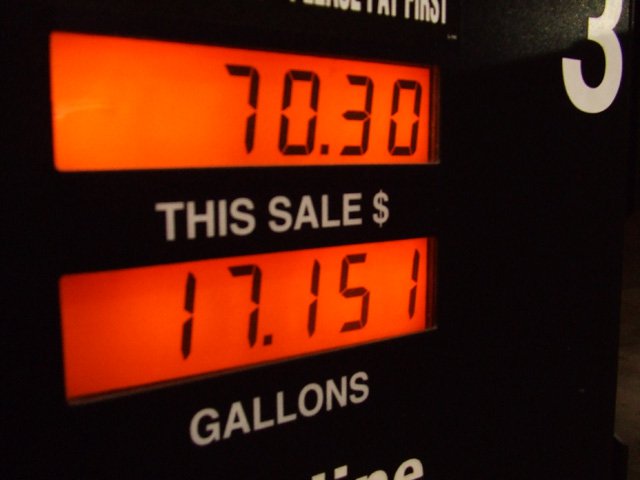 Finally,
after 15 hours of driving one of the most scenic highways in the world, we
arrived in Oakland and had to stop for gas.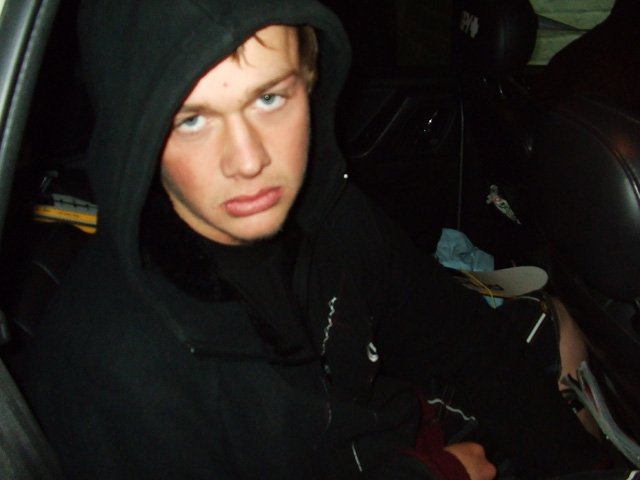 Paying $70.30 for gas made
Hathaway a sad panda.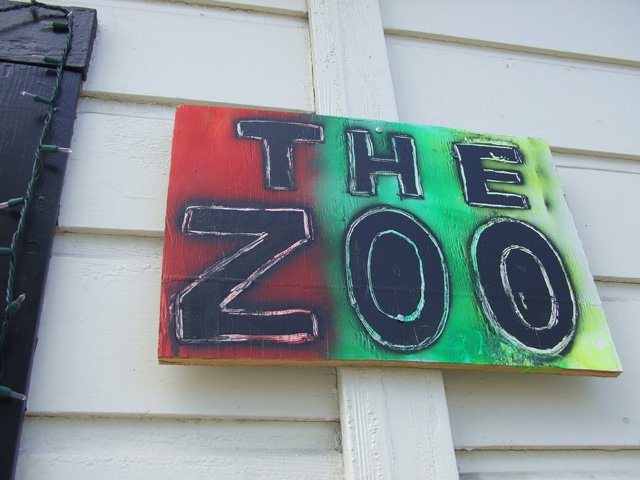 Welcome
to the ZOO, each tenant is represented by an animal
Our
motivation for going to Santa Clara before Mammoth was generated by Moxham. One
of his friends from home goes to school in the area and he wanted some downtime
in Cali. Rather than charge to Mammoth and pay for tickets an extra day, we
decided to roll with Ben and spend some time relaxing on the beach and chilling
in Cali.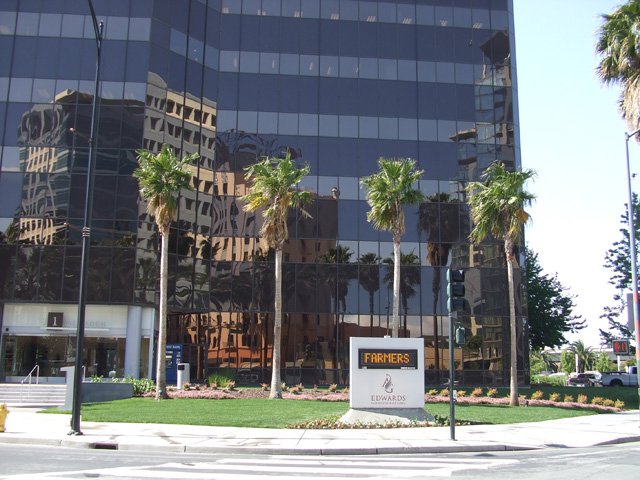 However,
with the beach located 40 minutes away, so we explored Santa Clara and enjoyed
a delicious lunch from the dining hall courtesy of Alex Boll.
Santa
Clara is an all right town.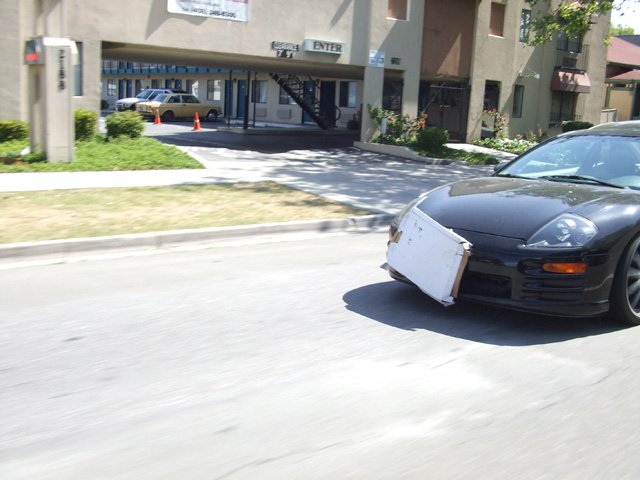 Pizza
delivery guys roll with the product on the front of their cars.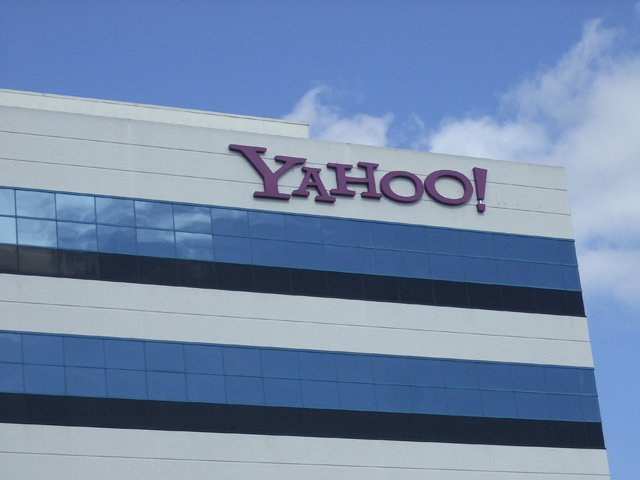 The
internet is located here!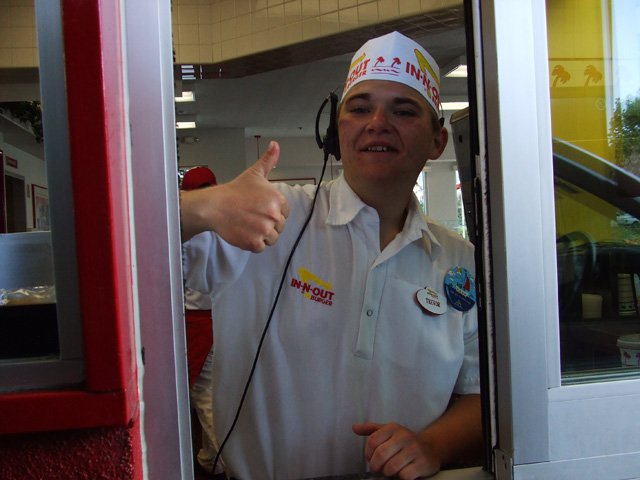 and
the locals are very friendly.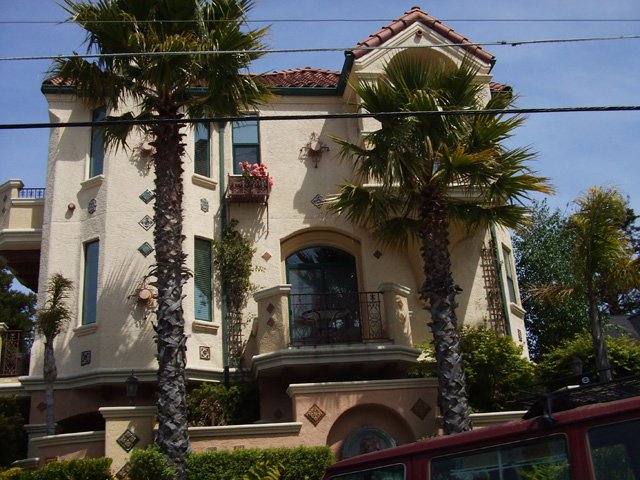 people
plant palm trees in the front yard and…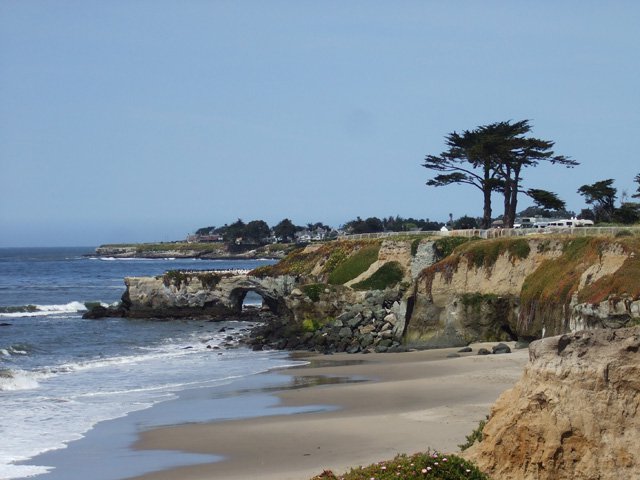 The
beach and neighboring city of Santa Cruz are not too far away.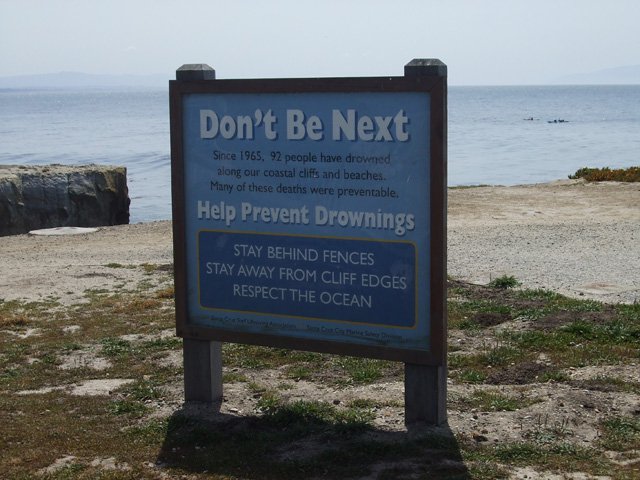 But
beaches can be dangerous! And if you look at the statistics closely, 92 people
drowning in the past 43 years is not very many.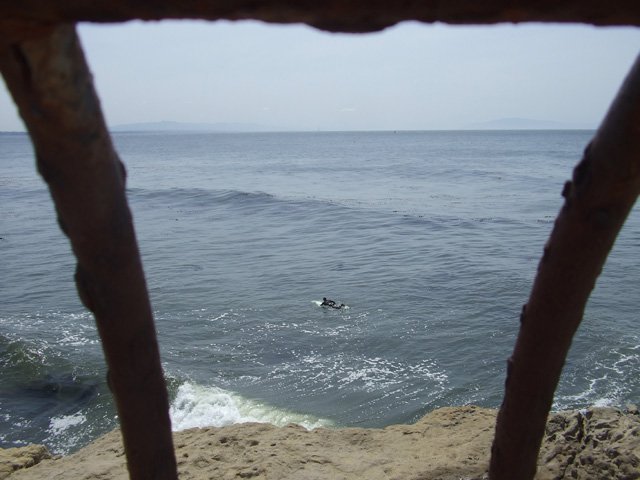 Despite
the warnings of immense danger, if anything goes wrong, a friendly surfer can
save you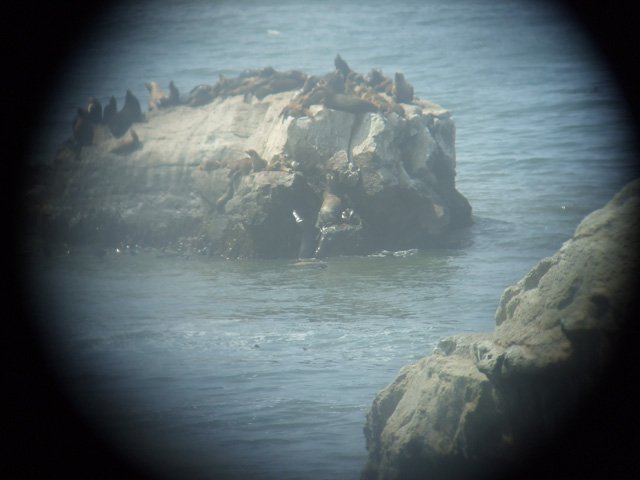 Or
perhaps a sea-lion! On a side note, next
time you're at a place with a viewfinder, place your camera up to the eyepiece.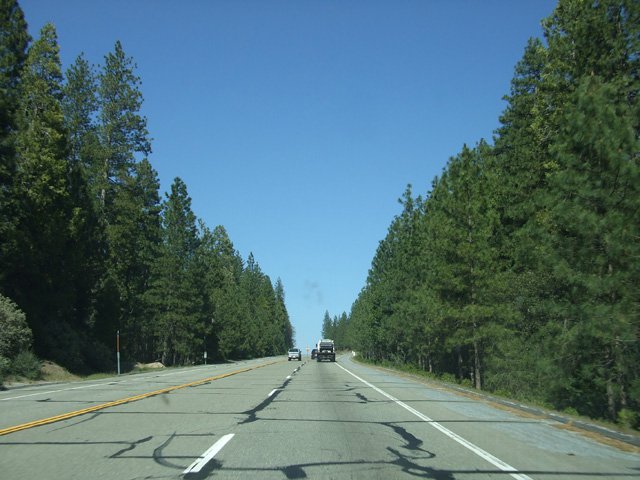 Despite
being very welcome and having some fun times in Santa Clara, we were restless.
Driving 15 hours and spending a day in the city gave us three days off from
skiing. So, just as a fast as we arrived, we left the shores of Santa Cruz, our
friends at Zoo house, and drove inland for Mammoth.
The
plan was to drive through Yosemite National Park. The only problem was that the
pass through Yosemite and nearly every mountain pass in central California are
closed due to snow. According to locals, they weren't scheduled to open until
mid May.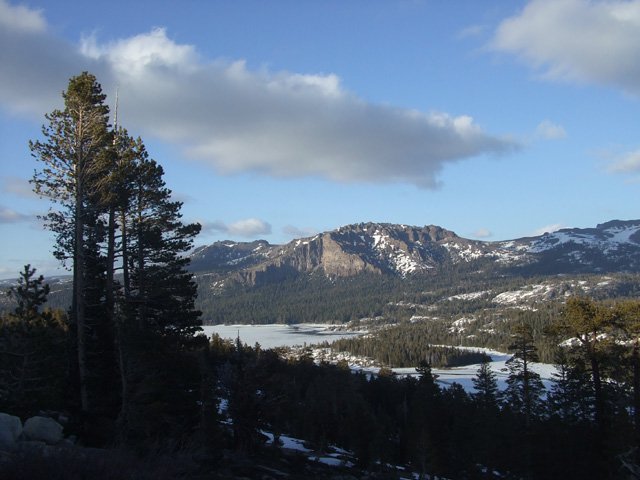 Monitor
Pass, CA.
Thankfully,
Walker spotted an open sign below Monitor pass. We were stoked. It shaved off
about two hours and proved to be yet another scenic drive.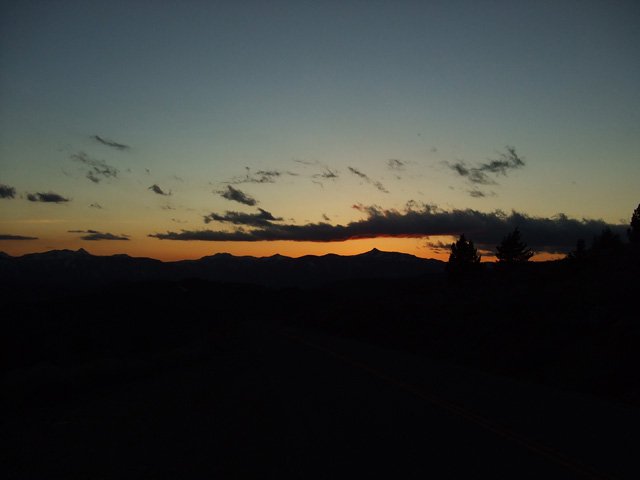 Top
of Monitor Pass. 28 degrees with a quality sunset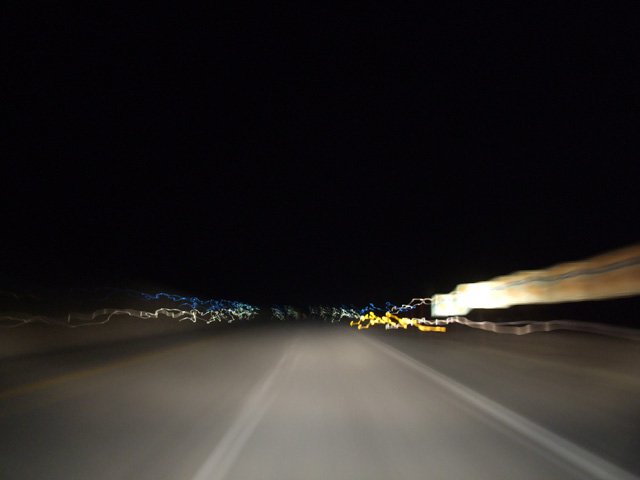 After
clearing the pass, it was a straight shot to Mammoth. We made it to town by
11pm, got a room at the Motel 6, and passed out.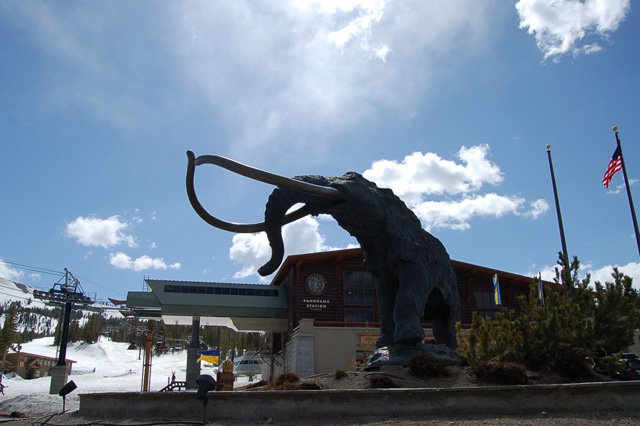 MAMMOTH!
Everything
you have heard about Mammoth is true. The lifts are fast, the park is perfectly
groomed, and the weather is sunny the majority of the time.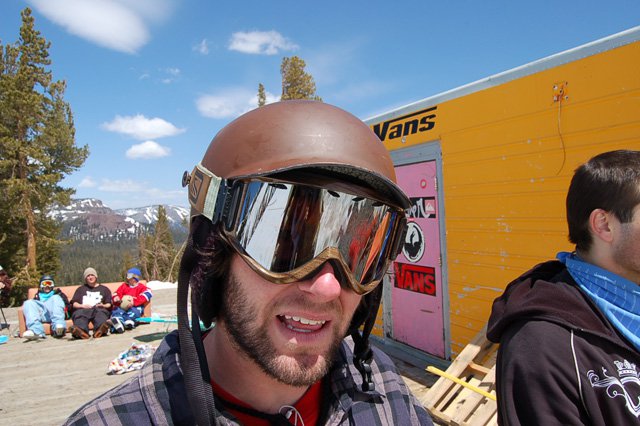 Thanks
to Sketchy Alex (pictured) and Casey Jovani (chilling on the couch in the
background) we had a place to stay for the entire time. I can't thank these
guys enough for letting us post up!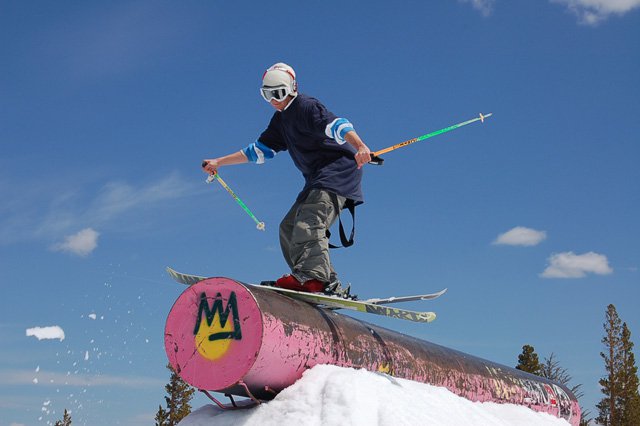 After
a few days, the Utah crew arrived with Andrew Napier,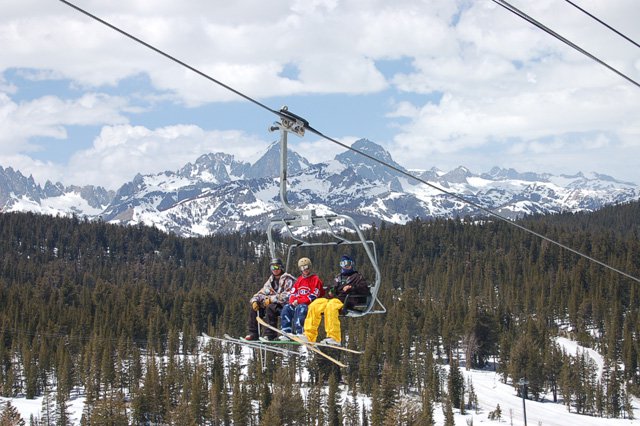 Jeffery
Kiesel, Willie Deblois, and Daniel Kiesel.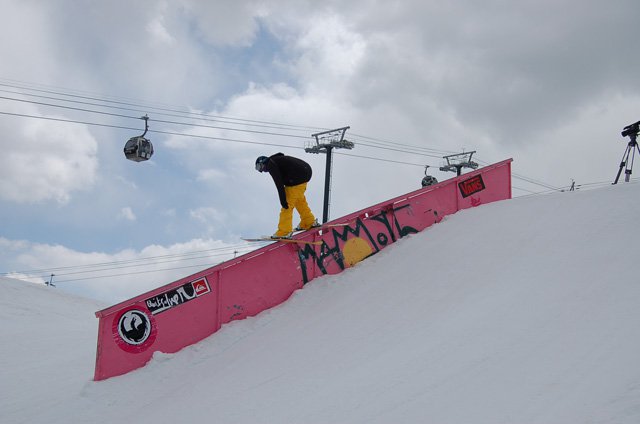 Jeff
kills it, and he wears yellow pants, which pop in photos! Good choice Jeffery.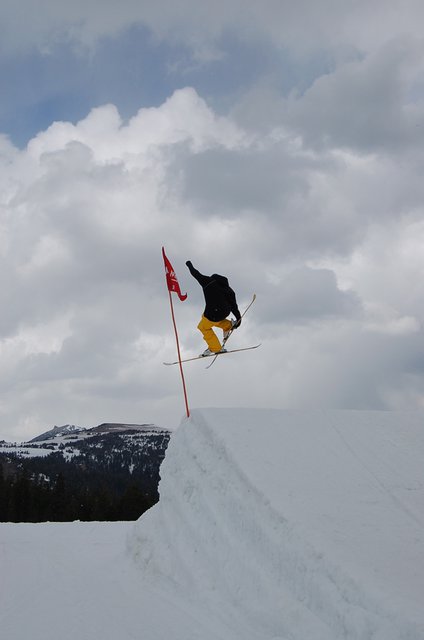 and
of course, it wouldn't really be an update without a KANG. Despite the delayed
extension in the left foot, and the photog taking the shot too early, this is a
great kang. Good trick Jeffery!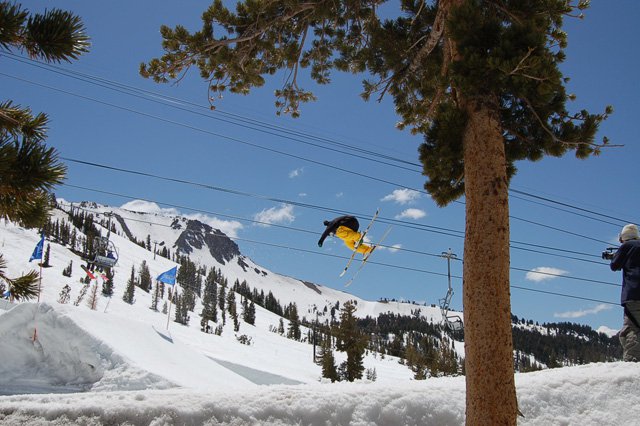 Jeff
is a great skier and has some great maneuvers. Here, Jeff shows you his cork 3
Japan. Good use of the Japan grab Jeffery!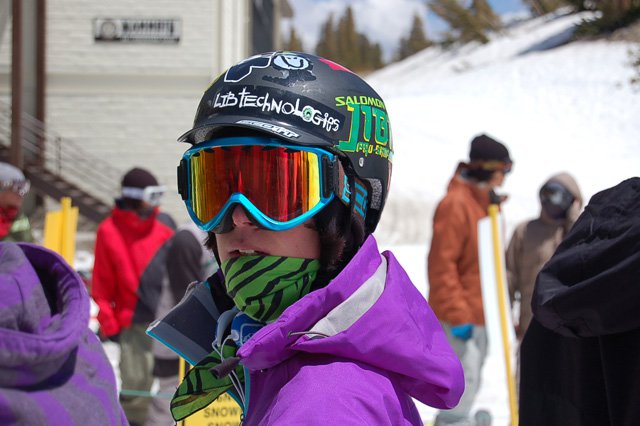 Sean
Jordan was there as well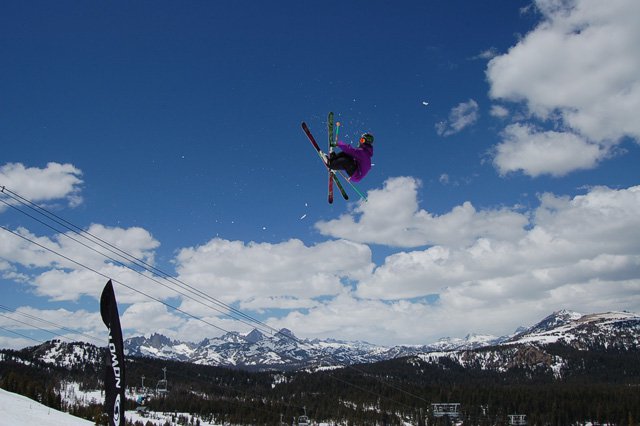 and
like always, spit hot fire on every feature in the park and ended up placing 2nd
in the Salomon Jib Academy.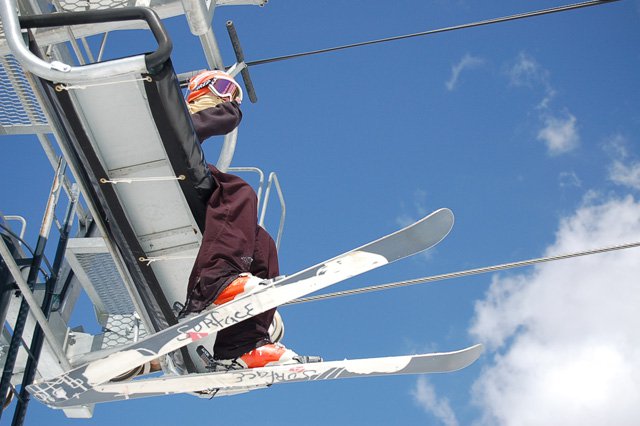 I
even met fellow Surface rider Kevin Malone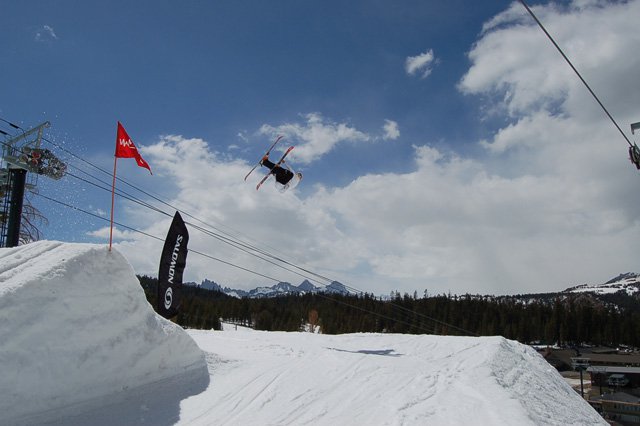 and
he killed some rodeo variations.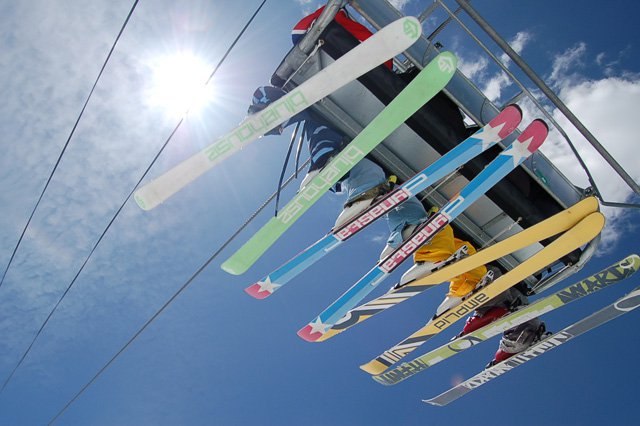 Will
Deblois, Casey Joviani, Jeff Kiesel, and Andrew Napier
I
skied Mammoth for 6 glorious days. We didn't film until 4 days into the
excursion and had so much fun spinning hot laps through Unbound. Unfortunately,
after skiing too hard without completely resting my shoulder from previous
injuries, I fell on the last day of skiing and was forced to pick up a camera.
Thankfully, it allowed me to take photos of friends and write a story on Jib Academy.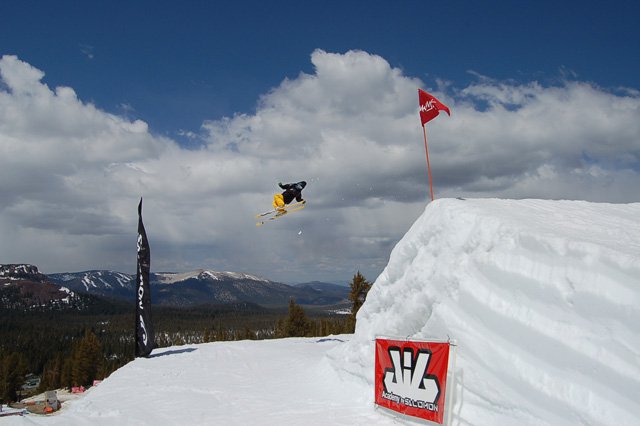 Jeff
Kiesel
Taking
photos is pretty fun!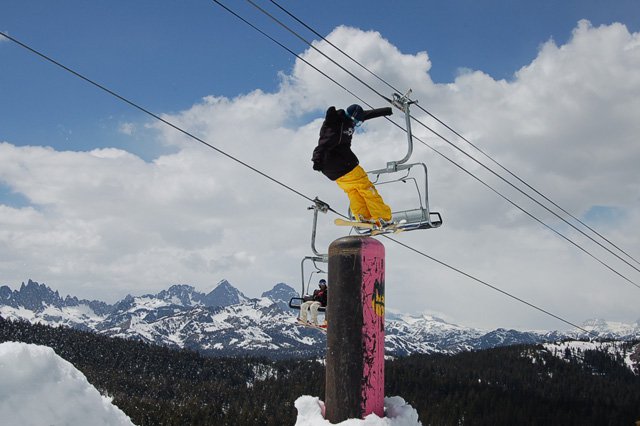 Jeff
Kiesel repping his OG Jiberish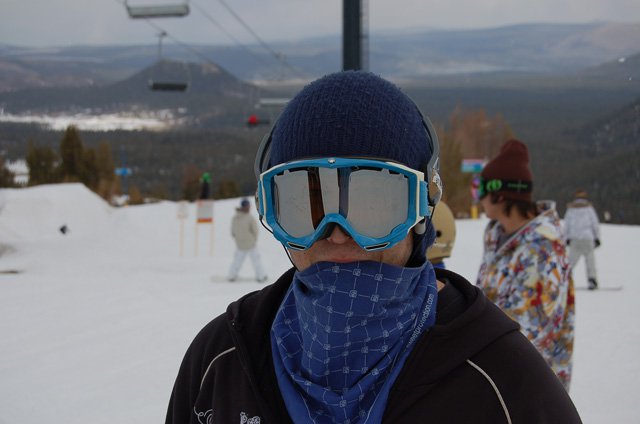 After
a few laps, Napier's camera died and I borrowed a gnarly set-up from Tatsuya at
BravoSKI! The lens was huge, I am very inexperienced with camera equipment, and
all the instructions were in Japanese. No Big Deal. If you were at Mammoth that
week, chances are Tatsuya has a memory card with at least one photo of you…
track him down, check out BravoSKI, and maybe he can show you a couple photos.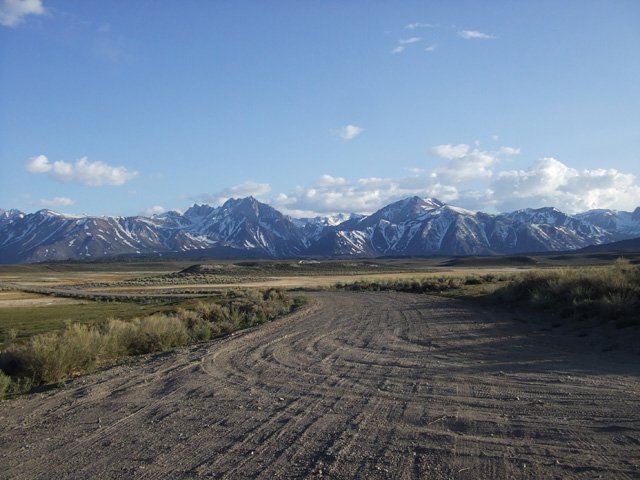 One
of the coolest parts about the mammoth nightlife are the hot springs located
amidst a labyrinth of dirt roads outside town.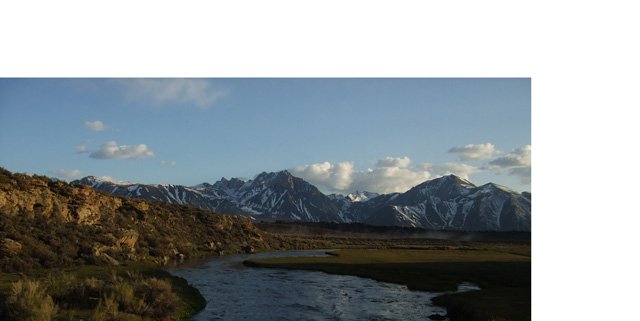 The
scenery is great.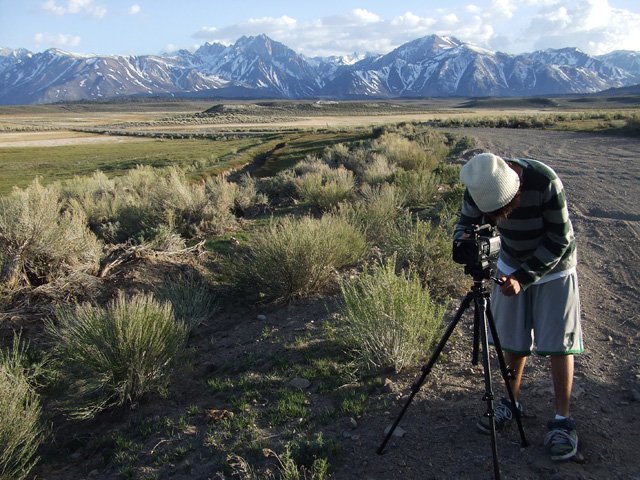 Napier
did some filming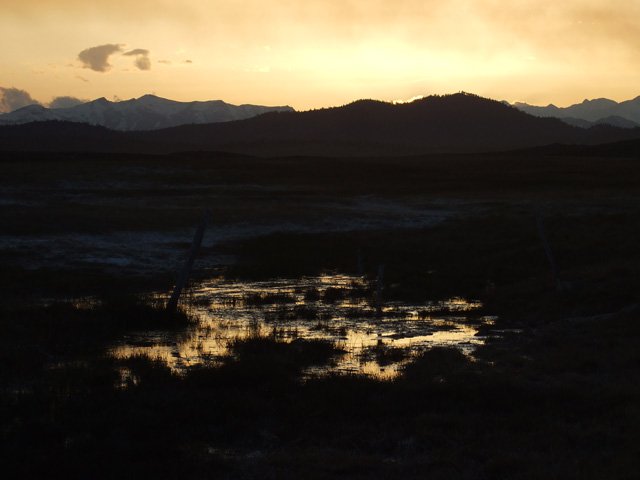 and
we found puddles of water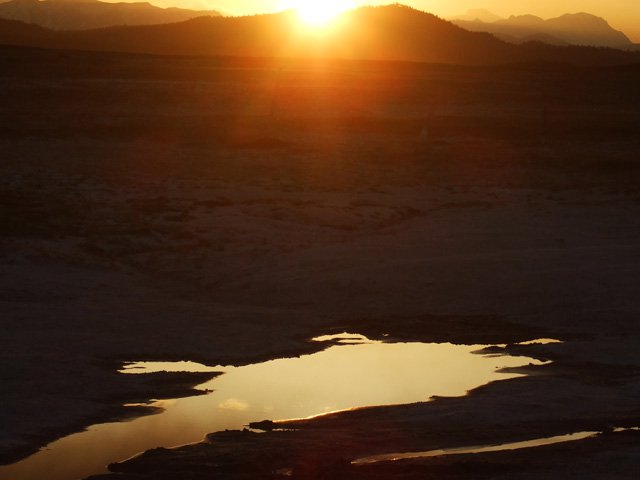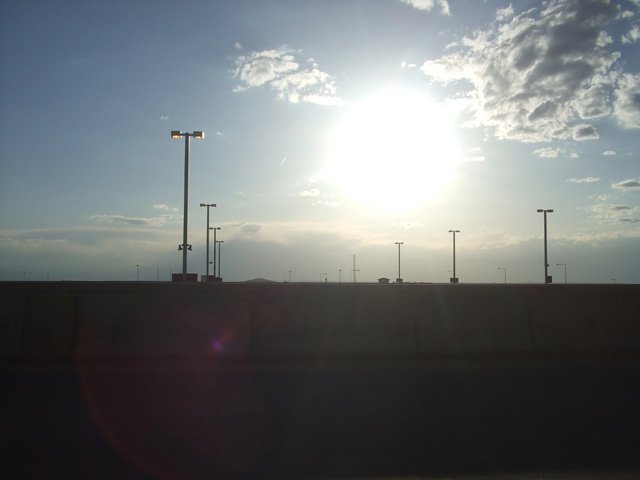 The
next morning I made the drive to Reno, then hopped plane back to Denver for the
big up at the Basin, Hosted by Jiberish Clothing.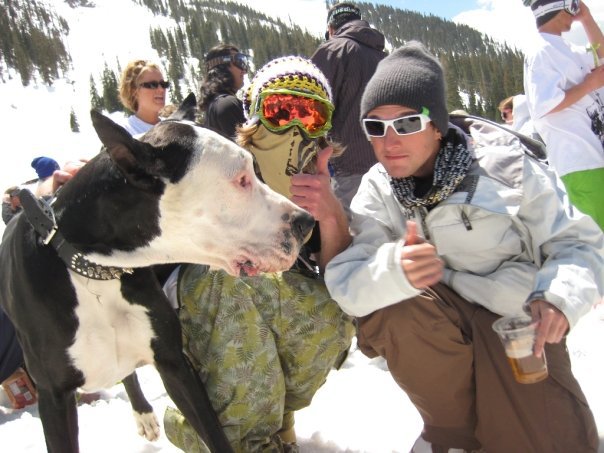 That
morning was so warm Digi Dave was able to ride his horse to the event. Here,
Digi, myself, and the horse relax and enjoy the party.
The
event was my favorite day of the season. So many friends were there, an
incredible Chef slathered the grill with food, Drop City (a local band from
Denver starring one of the co-owners of Jiberish) got the party started and DJ Uplifter (of the Dubwise Collective)
spun an eclectic mix of hip-hop and reggae until the lifts shut down. All food,
beverages, and entertainment were complements of Jiberish and everyone at the
event had a blast.
Overall,
having toe surgery, bruising a bone on my hand, separating my AC joint,
re-injuring my shoulder twice, having a computer crash and losing all my
information, competing in Colorado and Maine, sliding rails in Utah with Henrik
and 4bi9, traveling to Idaho, shredding Breckenridge, Beaver Creek, Keystone,
Vail, Copper, Aspen, Buttermilk, Snowmass, Mt. Sunapee, NH, Sunday River,
Boulder, Sun Valley, Mt. Hood Ski Bowl, Mt. Hood Meadows, Mammoth Mountain,
Powderhorn, Glacier 3000, Park City… and a few other places; I can safely say
it was quite the adventure. In the next few weeks, I'm going to chill at home,
rest my shoulder, and prepare for another journey to Whistler.
If you're on the glacier this summer, come say hello, chances are you'll have
to travel to get there and you too will have a story to tell.
Big up to Chip
Kalback, Henrik Lampert, and Julie Weinberger for the photos.
A special thanks to
Nicole Birkhold for taking care of us at the Freeskier Park Test and helping me
in Mammoth.
Thank you to Walker,
Hathaway, and Martini for an epic adventure!
Thanks to Austin at
Windell's, Brandon at Amplid, and Ethan Stone for the WCS.
Thanks to everyone
who let me stay at their place during my travels!
Big up to JIBERISH
for throwing one of the best events of the season, the support with
Super-Kang-Known, and being a great crew to work and ski with.
- Bishop