Words & Video: Cory VanderPloegPhotos: Nick IwanyshynThe day started off early, (6 in the morning early) with the skiers in the minority. There were only 10 skiers among 60-70 snowboarders and we had 1/3 less time to jam on the rail. When 1 o'clock came around it was time fore skiing.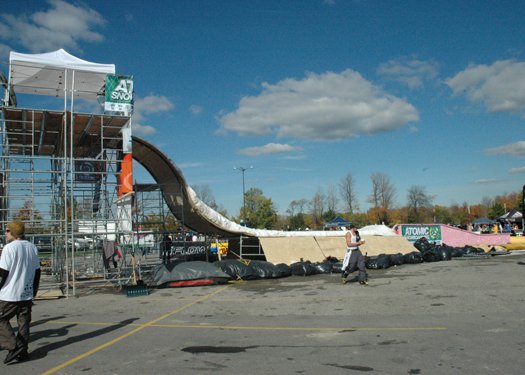 The first few rail slides were basic until Tom Dolezel stepped up and slid the rail clean with a 270 out first try. After that there were a few entertaining bails until Mark Radford stepped it up switch first try. In fact he never hit the rail regular, which is insanely impressive if you've seen the steep drop in.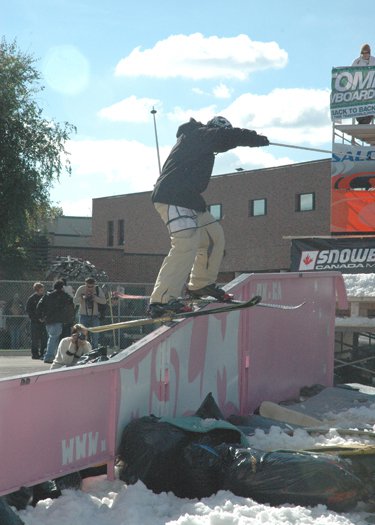 When the finals came around only 4 skiers made the finals (Tom Dolezel, Mark Radford, Craig Radford and Luc Mctavish). The skiers ripped it hard from the get go. Mark and Luc stepped it up with switch on 270's out. Craig tore it up with a rail slide 270 and 450, disaster over the flat, and switch on. Dolezel stole the show with a switch on, switch up, 270 out. After that everyone knew the contest was over.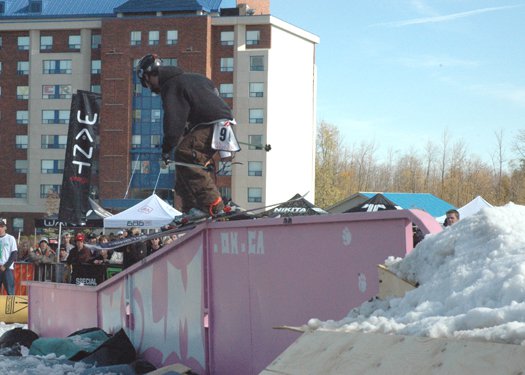 All in all jib fest 2005 was a great success with great skiing. 3rd place was Craig Radford, 2nd place was Mark Radford and 1st place was Tom Dolezel. Check back next year for coverage from the 2006 Jibfest. Check the VIDEOToo see more of these riders check out East, order now at http://www.vanderploeagav.tk