words & photos: cko
Salomon kicked off its Jib Academy Tour this Friday under sunny skies in Park City, Utah. Since the event coincides with the second annual Queen's Cup Open that goes down this weekend, it made sense to run this event exclusively for all of the ladies out there. The morning was a joint venture between the Jib Academy and Progression Ski Camps, which brought out regular coaches Sarah Burke, Jen Hudak, Meg Olenick, and Grete Eliassen to ensure that everyone was exposed to a positive learning environment. The girls were split into groups based on their abilities and what they wanted to learn and spent the pre-lunch hours honing their skills in Park City's Pick 'n Shovel park.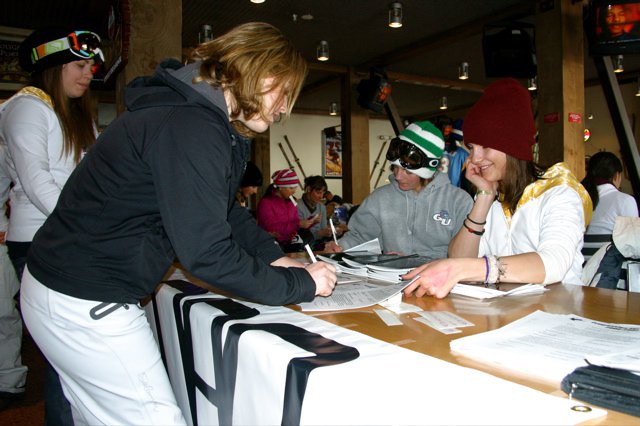 Sign ups underway, everyone was lining up for the free schwag courtesy of Salomon.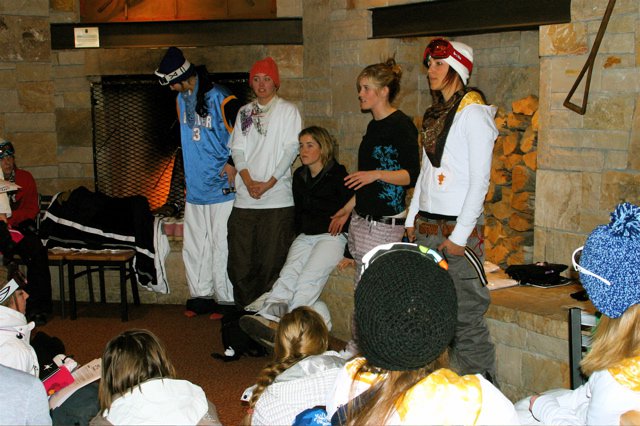 Meg, Grete, Jenny, Sarah, and Jen lay out the plan for the day.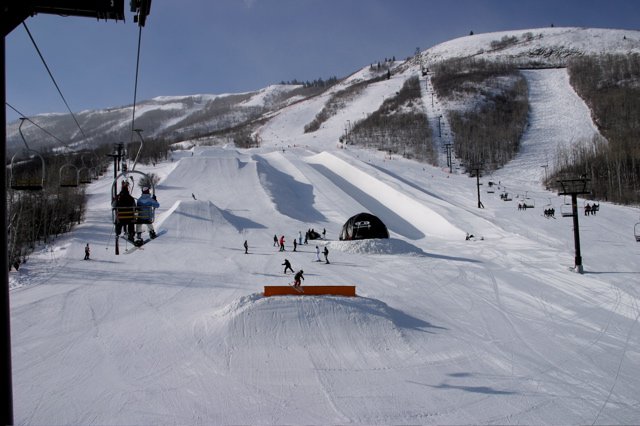 Park City's Pick 'n Shovel park was our home for the day.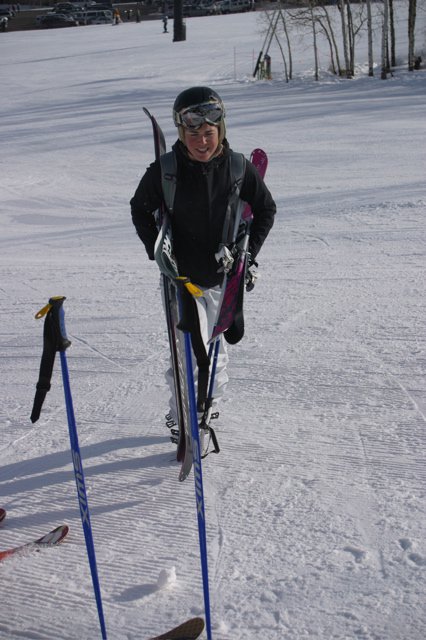 Jenny hiking up the hill from the H3 with more prizes in tow.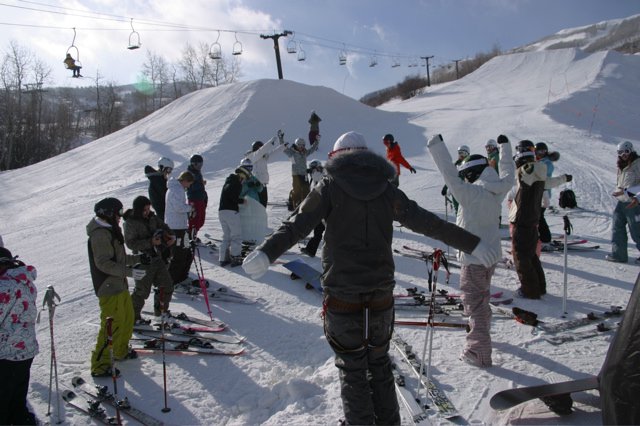 Sarah and Jen lead morning warm ups. Reminds me of summer camp!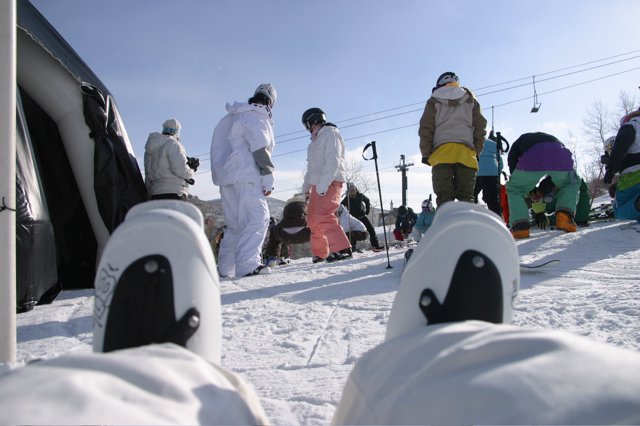 Even the camera guys need to stretch too.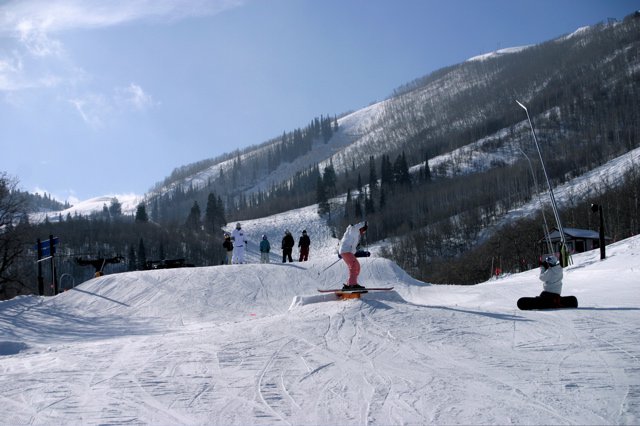 Moring instruction with Meg on the box line.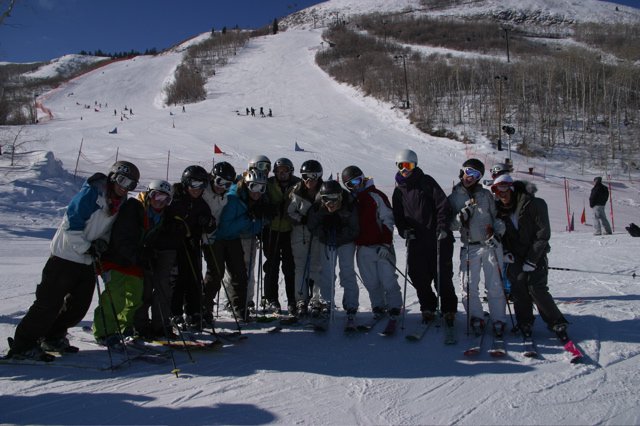 The ladies ready for a pipe clinic with Jen and Sarah.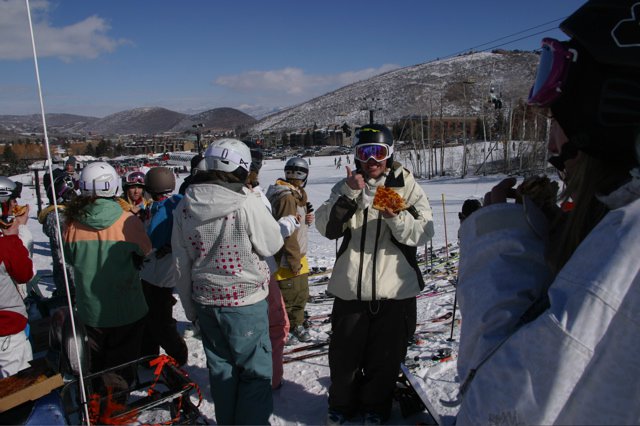 Grete enjoying here slice of pepperoni.
After a pizza lunch on the hill the Jib Academy got underway. Each rider had a numbered sticker on their helmet and was told to ride the park and keep their eyes on the other skiers. At the end of the day each had a vote to cast for their favorite skier of the day. The format was a nice change from the normal who-threw-down-the-hardest, and gave the up and coming girls that progressed their skills the most, or had the best attitude, a real chance at winning a complete Salomon setup, or even the grand prize: a trip to the week-long Jib Academy final this May in Mammoth, CA.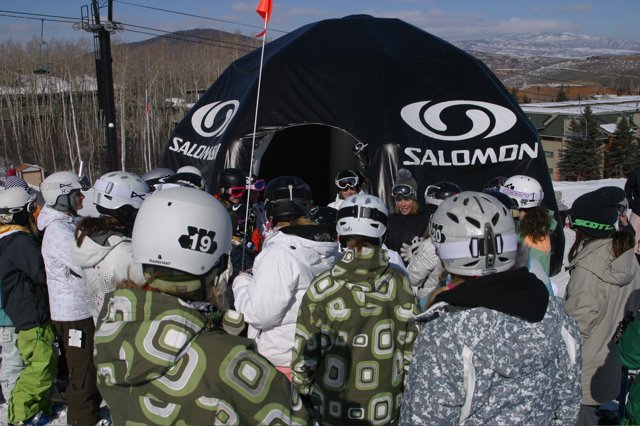 The girls get ready for the afternoon session.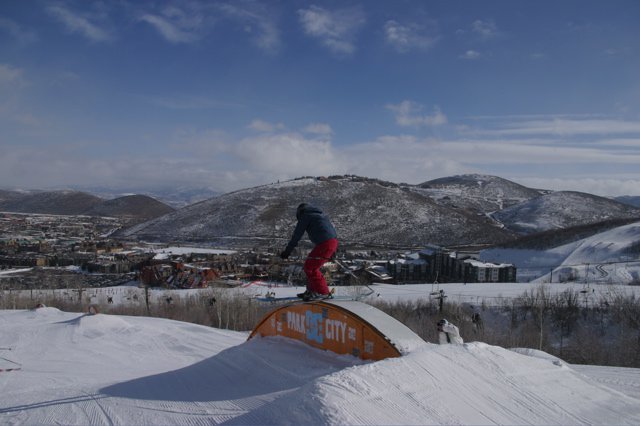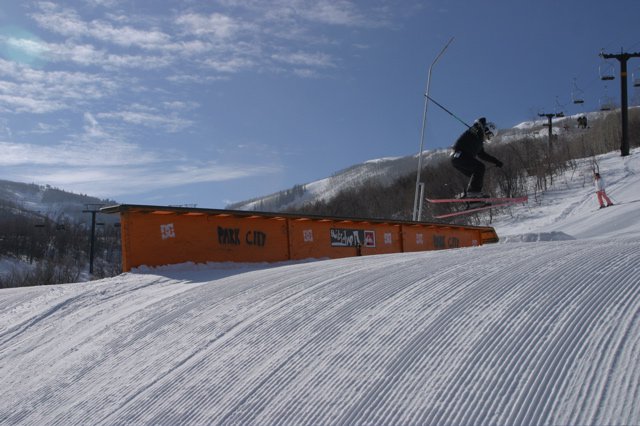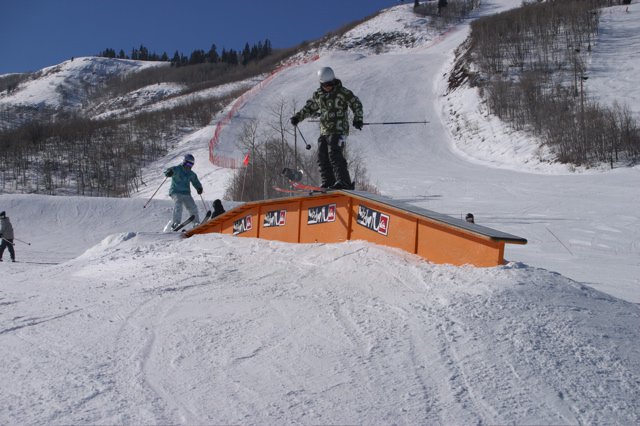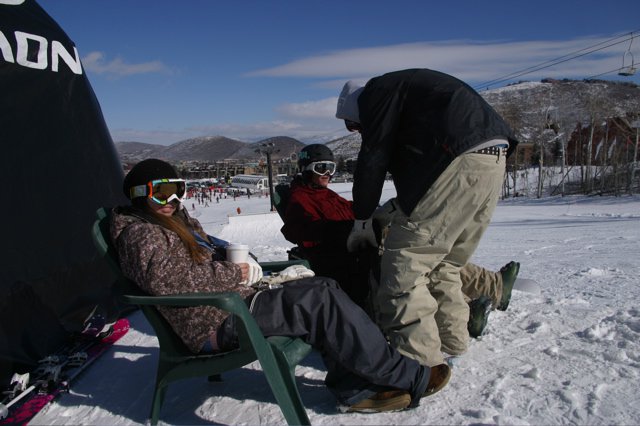 Even those with injuries had a good day.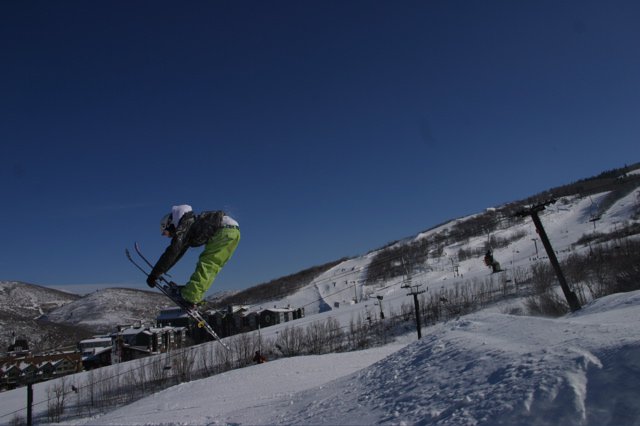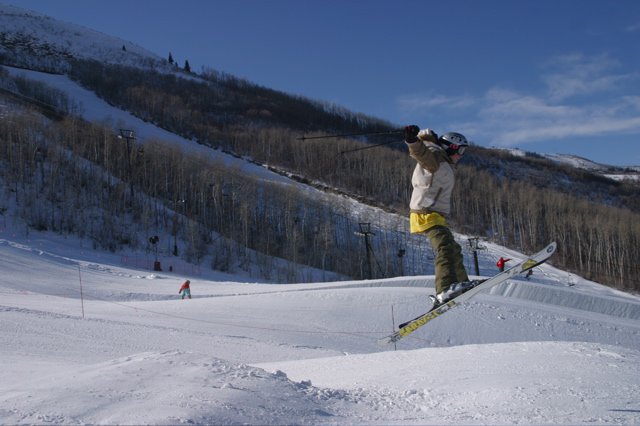 After the votes were tallied, two full setups, some helmets, and some iPods were given out, it was Anna McGee that walked away with a custom setup of her own and that prized trip to Mammoth. Not bad for a free event and a day off school! The next stop on the tour is open to both the boys and the girls and takes place at Waterville Valley, on February 24, 2007. See you there!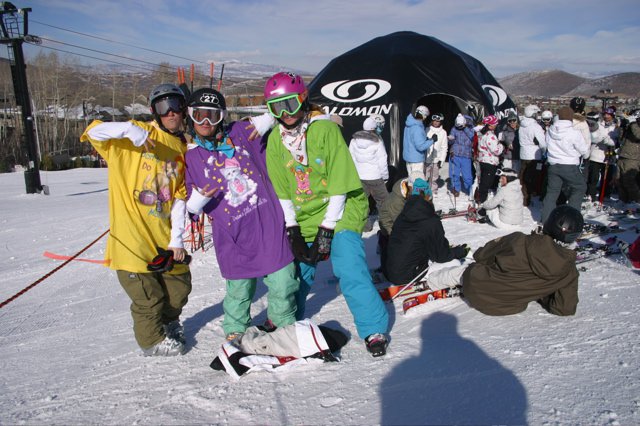 Tall t's represent!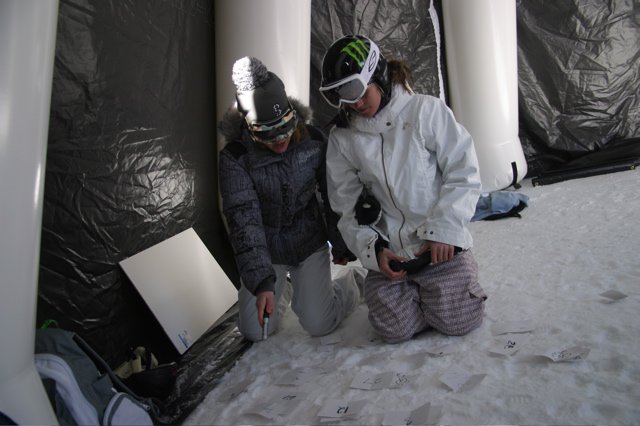 The intense vote-tallying process.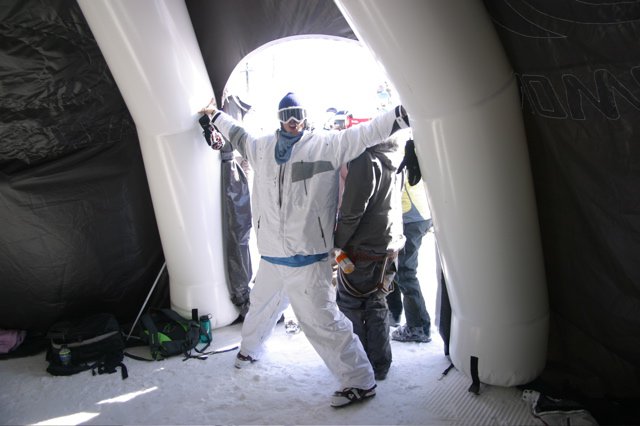 Meg makes sure that no one gets into the tent during the vote counting.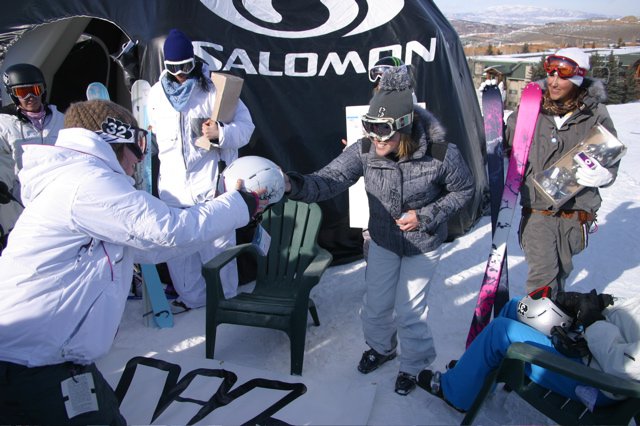 And let the prizing begin.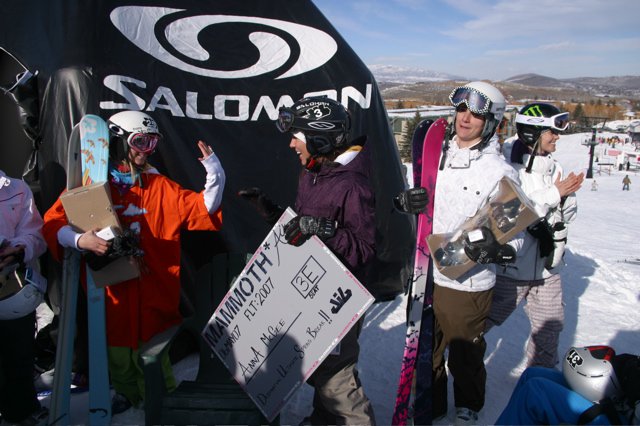 Anna accepting her prize and props from the rest of the girls.