Interview & photos by Jeff Schmuck
How'd summer camp go for you?
Camp went super well. The weather was super amazing, and we all got really good goggle tans (laughs). I had some really good groups of girls, and everyone learned a lot, so it was sweet.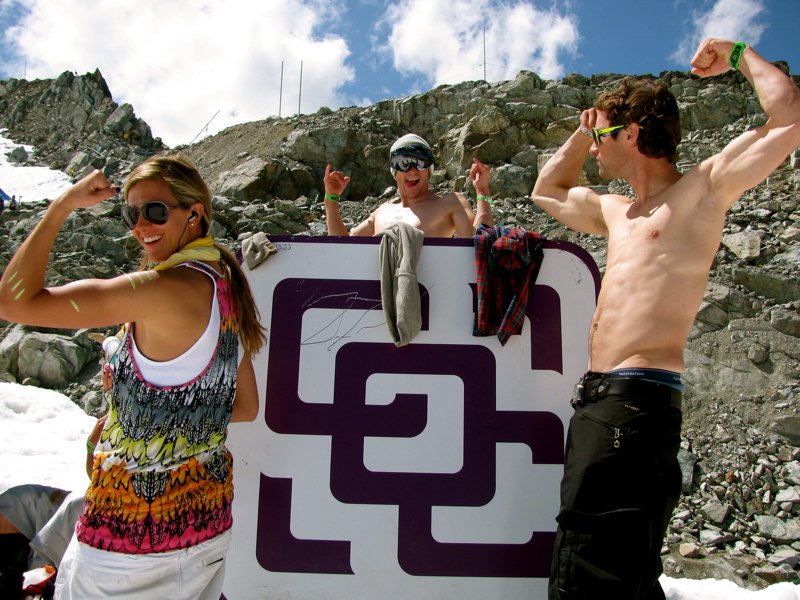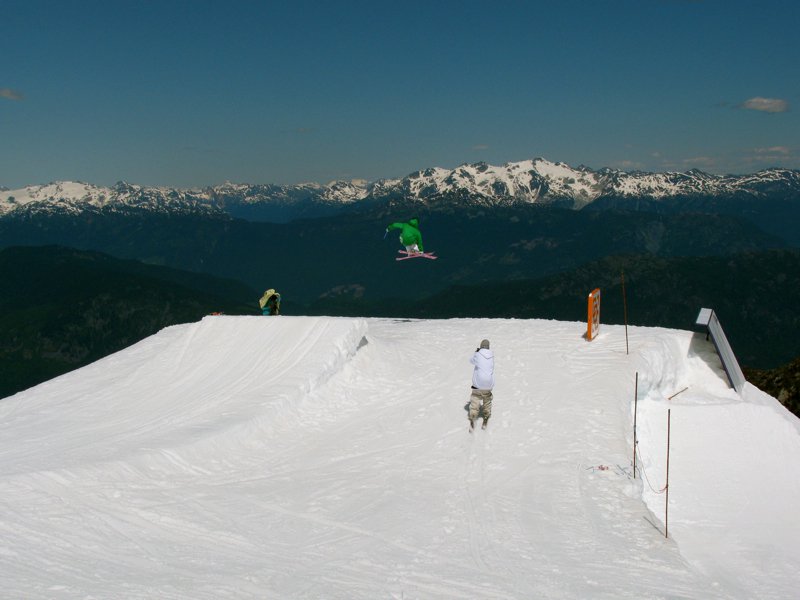 You've been coaching at Camp of Champions for a while now. What year is this for you?
This is my third year coaching.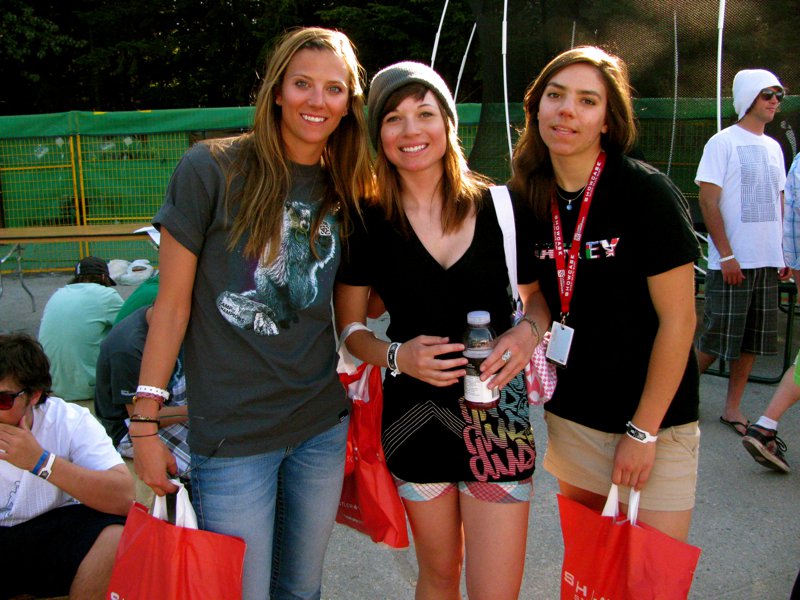 And you're the only female coach, which means you get all the girl campers...
...and all the crap from the guys (laughs). But it's cool, I've learned to tune some of it out and not talk to them for a couple of days if I need some space. (laughs)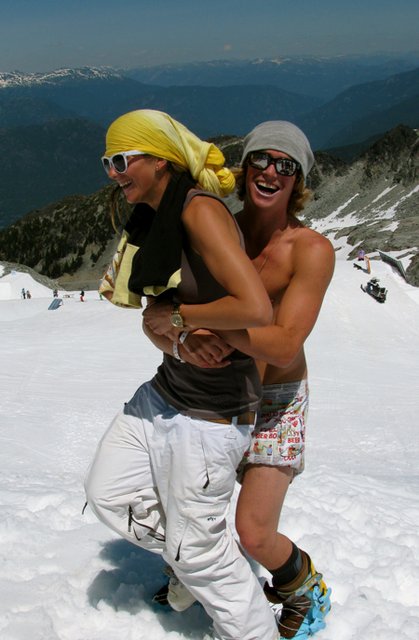 How was your season?
It was super good. Lots of pipe contests this year. Third at X Games which was awesome, because it was the first time I got a medal there. Lots of third place finishes actually, which is good, because it's always nice to be on the podium.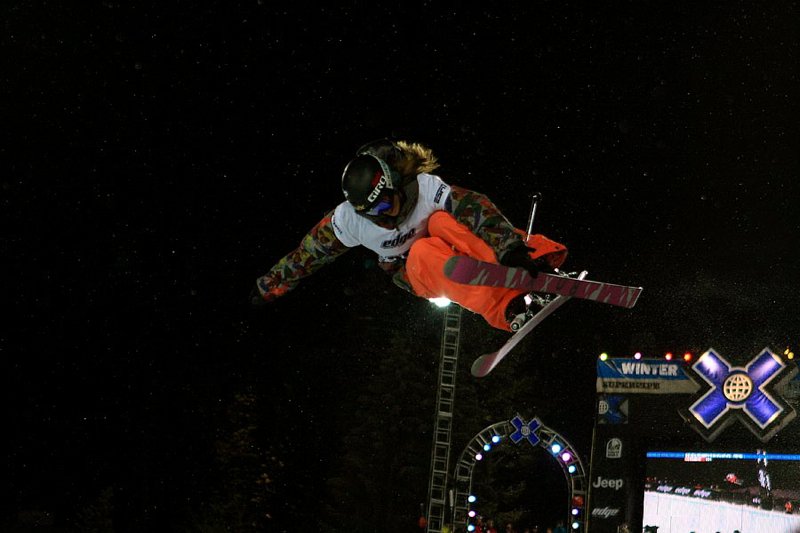 photo: John Vandervalk
Is it frustrating for you to get second or third a lot, because it always seems like quite the see-saw battle between Sarah, Jen and you.
For sure. I mean those two are definitely deserving of first and second, and I know I need to get some new tricks dialed for next year, so that will be my focus and I'll be working hard on it if I end up making it down to New Zealand later this summer. I definitely want to put together a new run for next year so it's more of a battle for first place.
What was your favorite moment of last season?
I'd say X Games. It was awesome to see Jen ski so well and for us to both be on the podium together was really fun, and then we all went out and had a super fun party after. So I'd say that was the best part of the season for me, because she and I are such good friends so whenever we're both up there on the podium together it's a really good feeling.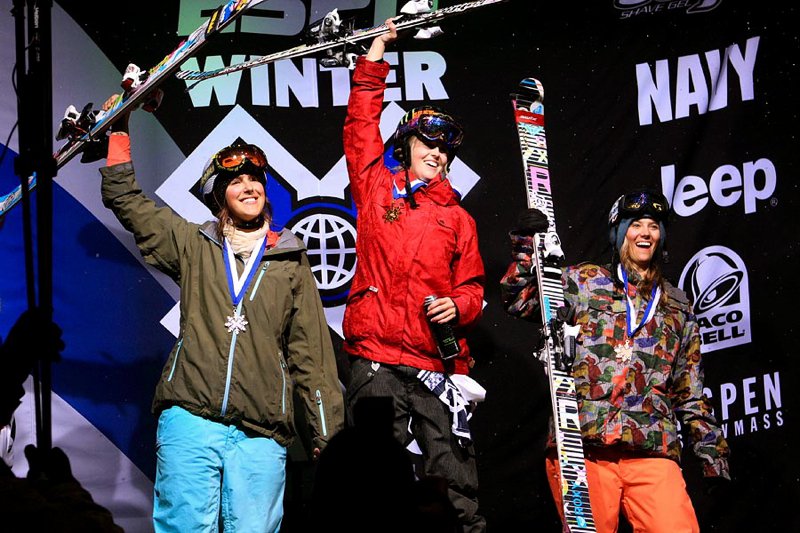 photo: John Vandervalk
I've noticed over the last year that there's a few up-and-coming girls on the pipe scene that are starting to make some noise. Is there anyone out there that you feel is about to start nipping at you and the rest of the girls' heels?
Megan Gunning. She has some really awesome tricks and at World Championships she put down a run that blew me away. And there's a bunch of other girls out there who when they land their entire run make for some really good competition. I think what it really comes down to is consistency, because a lot of girls out there have some amazing tricks but because it's harder to put it all in one run we don't see it as often.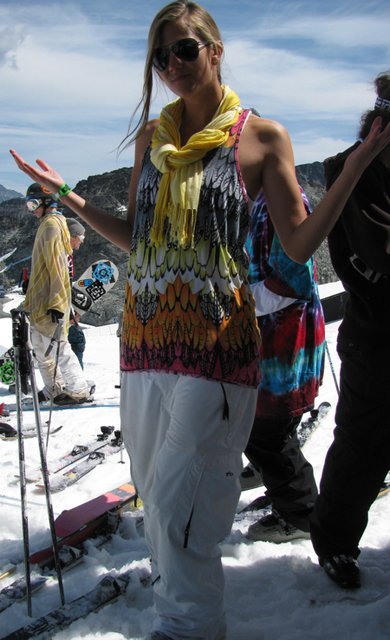 So as we know, and we talked about this a lot last summer, but it's official now that halfpipe skiing will not be in the Olympics next winter. That said, will you still continue to compete on the World Cup circuit?
Well there aren't any World Cup stops scheduled for next year, as FIS only wants to focus on the World Cup stops for the sports that are in the Olympics, but I'll still keep doing what I'm doing, because the US Ski Team now has a development halfpipe team that Jen and I are both on, so it's kind of a baby step in the right direction because they're actually acknowledging us now, but it's still an uphill battle. I think all of us would be really excited if it gets in the 2014 Olympics, and I've heard it's a good possibility.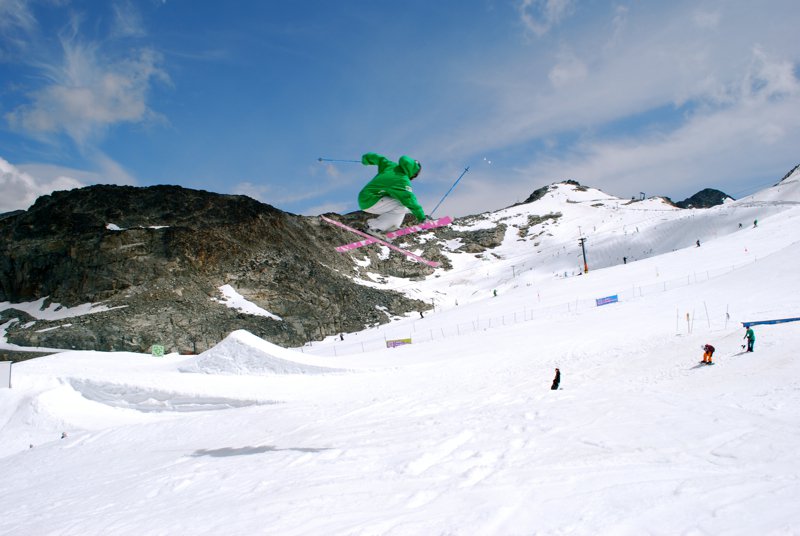 If it does happen in 2014 will you plan on being there?
Yeah. I mean we'll see what happens over the years because it's a ways away, but it's definitely something I've always wanted. So we'll see.
And what advice would you give to all the girls out there that look up to you, Jen, Sarah and the rest of the girls so much?
Just try to get more involved and get your friends involved, because the more girls we have doing it the bigger and more fun it will become, because it seemed like there was less girls out there on the competition scene than there has been in the past, and we need to push it more.