Cover photo courtesy of A. Perry Heller
NASJA is home to North America's largest association of professional snowsports writers, authors, photographers, videographers, broadcasters and industry professionals. Each year the association chooses a recipient of the Carson White Snowsports Achievement Award, with this year's award going to Jason Levinthal. From starting Line Skis out of his parents' garage to now heading up J Skis, Levinthal has been an industry innovator, influencer, and all around good dude for the past 20 years.
Congrats JLev, well-deserved and wishing you only good things in the new year!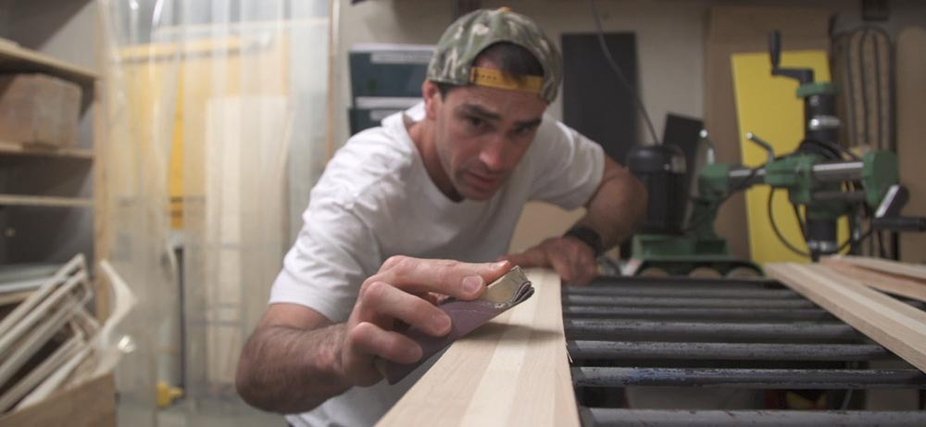 Full Press Release: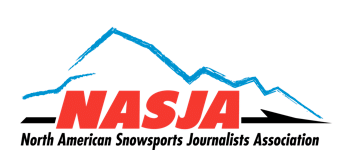 January 9, 2017
Jason Levinthal, developer of the first twin-tip ski, has been selected by press members of the North American Snowsports Journalists Association as the recipient of the 2017 Carson White Snowsports Achievement Award.
On a single-minded mission to change skiing, in 1995 he built the first twin tip skis as a college project, launching from his parent's garage the now well-known brand "LINE". His unique ability to keep his finger on the pulse of what's next, backed by the persistence, know-how and guts to not be afraid to fail, enabled him to turn his vision into reality. The result is innovative products far ahead of their time, often credited for rejuvenating the sport while paving the way for other new start-up ski brands to follow.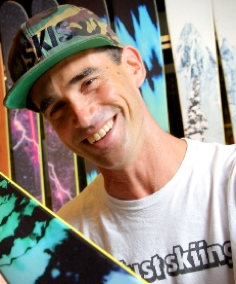 Along the way he sold his ski company twice, won a medal in skiing's first Winter X Games, patented a twin tip ski, was featured in Newsweek and The New York Times, spoke at colleges and TEDx talks, and was credited for discovering and fostering some of the most influential skiers of the past two decades. After selling Line to K2 Sports in 2006, he continued to work for them, steering the Line brand into one of the top five ski brands in North America by 2013, and masterminding the resurrection of the Raichle Flexon ski boot under the "Full Tilt" brand name.
In 2013 Levinthal left it all to start another new ski company called "J" with a mission to do things different by working alongside engineers, designers and manufacturers to build small quantities of limited edition skis. He then hand-signs and numbers each pair for a one-of-a-kind ski.
The Carson White Snowsports Achievement Award honors an individual or individuals who have made a significant contribution to the advancement of snowsports in North America, either achieved with a single, defining accomplishment or through a lifetime of snowsports endeavors. The award is named in memory of the first president of the U.S. Ski Writers Association, the predecessor of NASJA. Two years ago this award merged two prior awards, the Carson White Golden Quill and the Lifetime Achievement.
Previous Carson White Snowsports Achievement Award Winner:
2016 James Niehues – Artist, Ski Resort Mapmaker
Previous Carson White Golden Quill Award Winners:
2005 Jerry Nunn - Ski Patroller
2006 Carl Ettlinger - Vermont Ski Safety Research
2007 David Ingemie - Ski Industries of America
2008 Art Bowles - Introduction of first high-speed quad, Breckenridge Resort, CO
2009 Stu Campbell - Ski Snstructor, Racer & Journalist
2011 Mel Dalebout - Ski Boot Pioneer
2012 Greg Stump – Filmmaker
2013 Joe Cushing – Sno Engineering
2014 Michael Berry – National Ski Areas Association
2015 Bill Marolt – President & CEO USSA
Previous Lifetime Achievement Award Winners:
2005 John Fry - Founder NASTAR, Snow Country
2006 David Rowan - Publisher Ski Area Management
2007 Max & Edna Dercum - Co-founders Arapahoe Basin & Keystone Resort, CO
2008 Cecile Ryden Johnson – Artist, Painter
2009 Peter Ingvoldstad - Ski Instruction Innovator
2010 Charlie Meyers - Journalist
2011 Thom Perkins - Nordic Skiing Promotor
2012 Bob Beattie - Coach, Innovator, Broadcaster, Actor & Driving Force
2013 Richard Steadman - Orthopedic Surgeon
2014 Raelene Davis – Ski Utah
2015 Al Fletcher – Founder, Nashoba Valley, MA