I have been filming with Jeff Thomas at Theory-3 Media sliding hand rails and tweaking tails. Got alot done early in the season up until now. I have smashed my elbows, cracked my thumb, bruised my ribs and abdominal muscles, so I thought I should grab a plane ticket to homecourt Collingwood Ontario for the Telus Triple Challenge and to have a few drinks with some home town Heroes. Enjoi.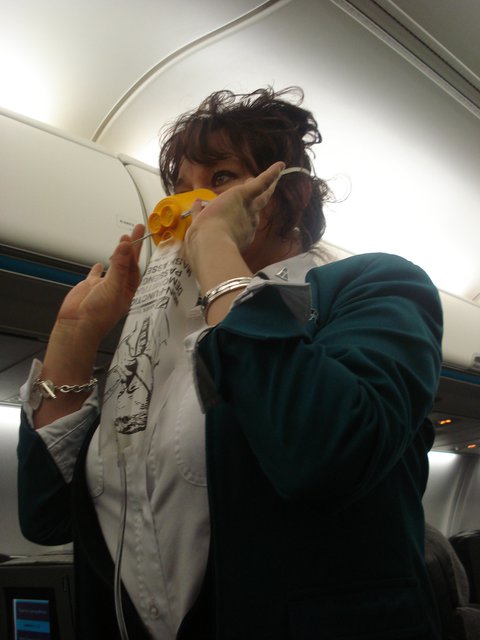 Apparently taking pictures of cute flight attendats is worth being threatened off the plane. Above, Pam was kind enough to grab my camera back from the other attendant and demonstarte how to smoke weed on the plane.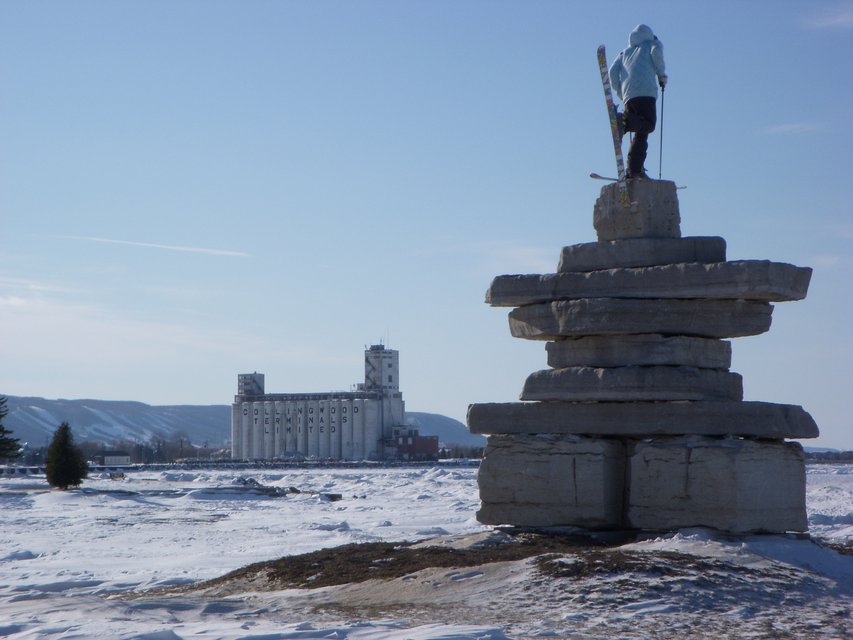 This was built on behalf of a skier named Pete. He was killed in a boating accident. I thought this was a perfect piece of art to acid drop.
R.I.P. Peter.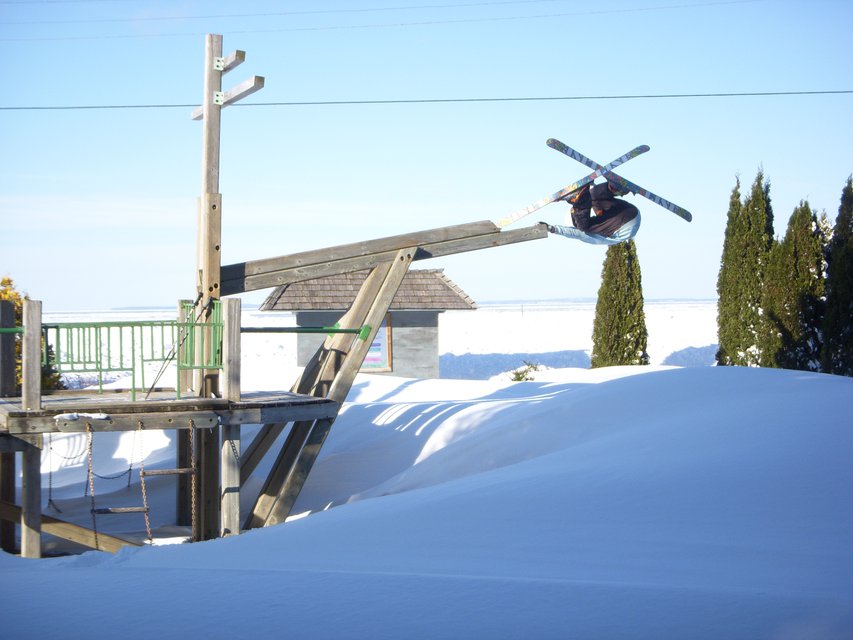 This Captain goes down with the ship. All hands on deck for this hand plant off the plank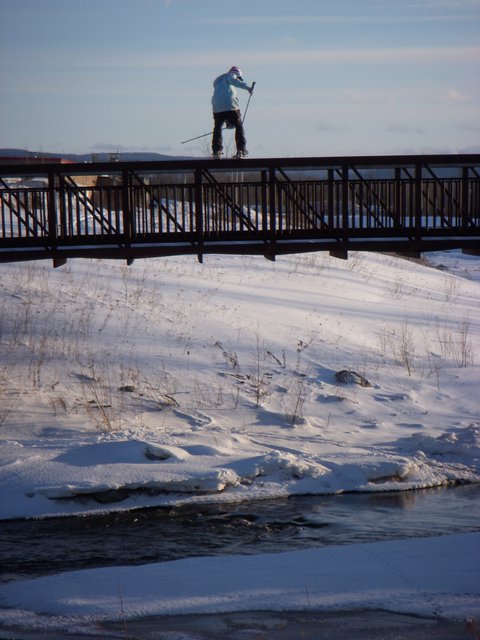 I only fell off once and that was enough to keep moving on befor the light ended the day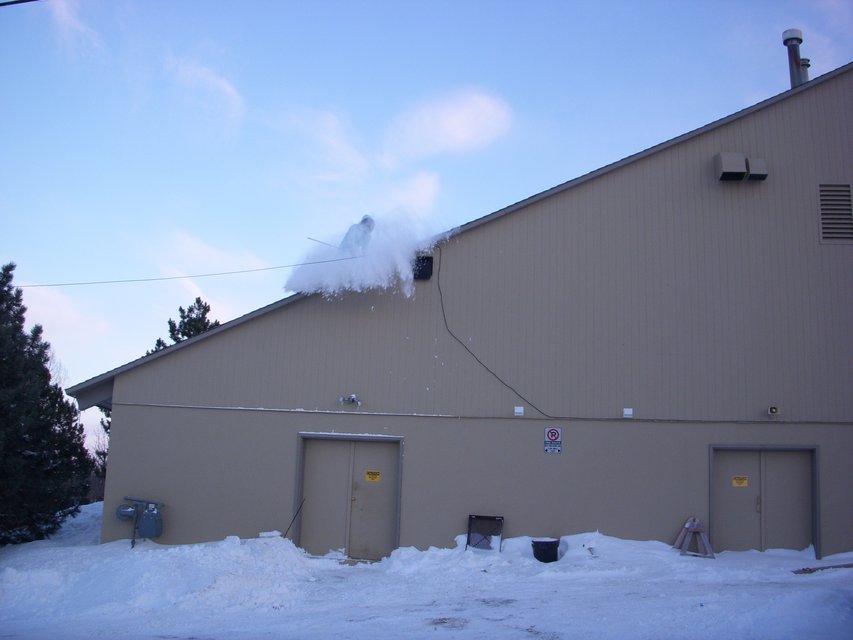 This is the Craigleith Ski Lodge across from my house. It usually rains around this time of year,  but snowed during the Big Air the night befor leaving a foot of snow to slash a swith turn off the edge of the roof.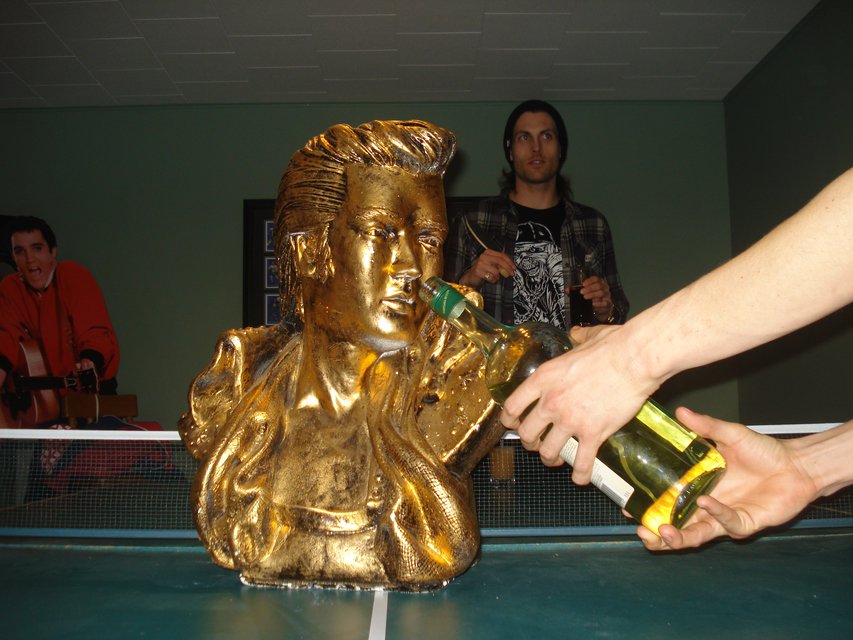 We headed over to these B snaps house for some ping pong. While they threw on some lipstick, we played some ping pong and smashed down some jack and cokes. What we didnt know was the shrine of Elvis in the court, we poured him some drinks in honour of the King.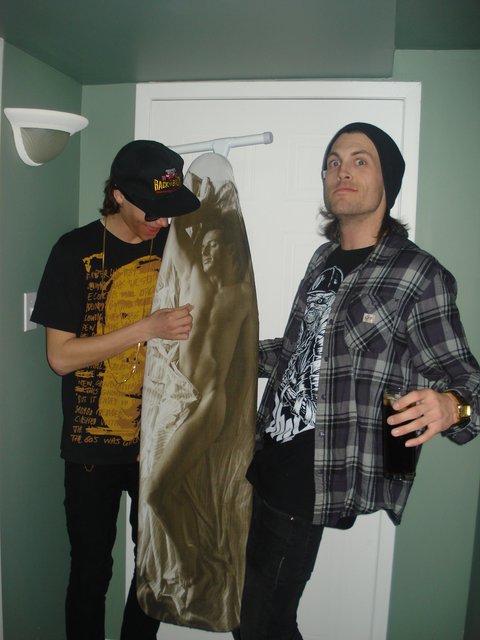 The ping pong game got real fuckin intense so we had to get some of the wrinkles out. His name, Thor.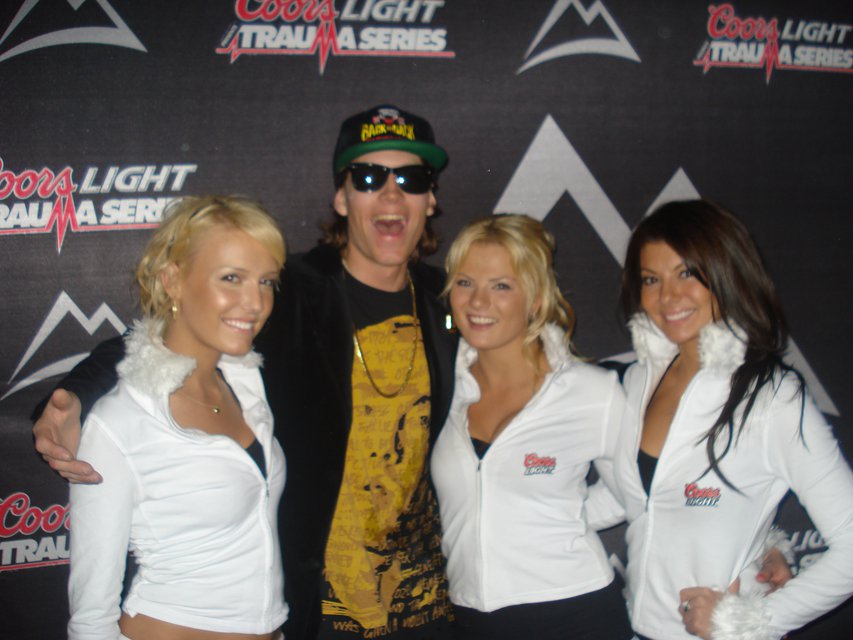 "Dont Touch My Ass. Jerk!" So here it is, the annual snap shot with the highest paid skanks in town. Cheers.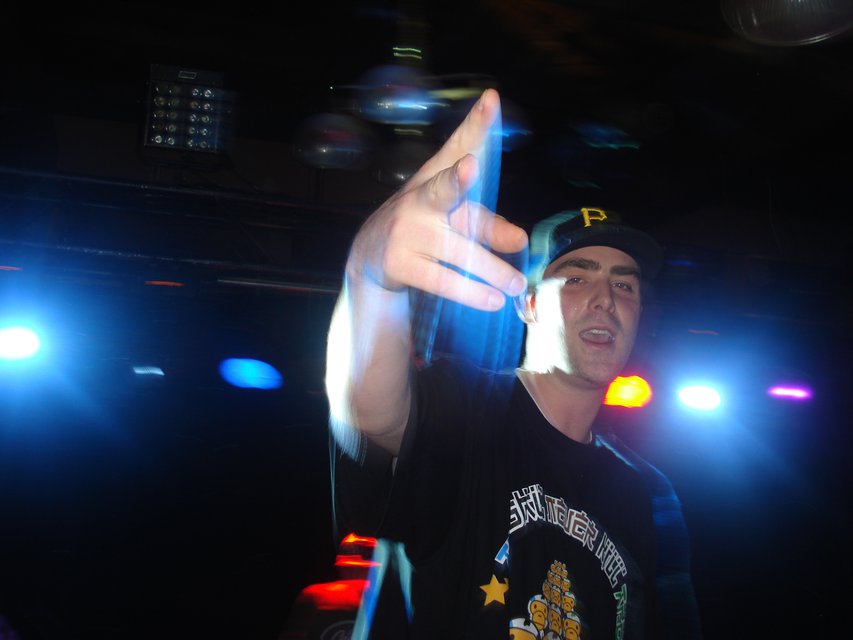 Ladies and Gentleman, This is Classified. He can be heared in any kitchen party across the country.
He played the after party for the triple challenge. I didnt think he would pull out his bag of weed with all the cops floating around the front door. However, in true Maritimes tradition he lit that shit up and blew smoke over the whole crowed.
Taylord Hunter punched a bouncer to get by for this snap shot with Chad Hatcher who played with Classified, perfect timing.
Taylord has his own tracks, go check them out.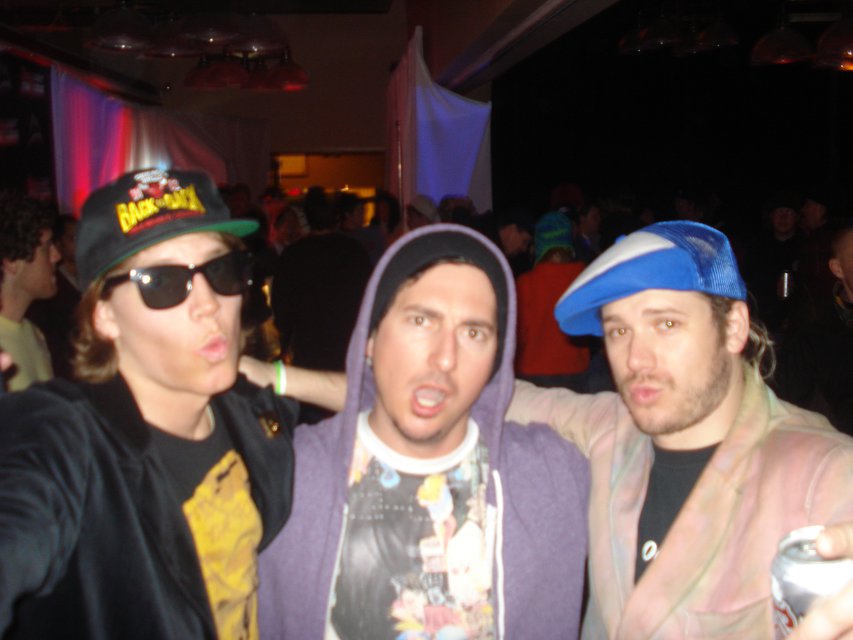 Max Hill,  Andrew Singleton, Doug Bishop.
Singleton is the future of any voice worth being heared. Check out his comp circuit "You Look Good" at http://www.eventsing.com
The trip was a success, made a hundred bucks which lasted about 5 seconds at the bar, Only got arrested once with my brother, which was his first time, They dropped the charges down to mischief when they found out we lived in Collingwood, I owe you one Powling.
Now its back to Whistler to attack some more handrails and hop on my new sled Line just bought me with Theory-3.
After that we hop in a van and stir up shit for the Joystick video with Anythony, Blake Nyman and the rest of the crook kids alphabet.
-Forever young Newschoolers.