The mountains in Quebec aren't particularly small, but they aren't imposing like those out west. Ski areas dot the foothills outside the province's most populous cities nonetheless. It's from these mountains and these cities that some of skiing's greatest heroes have risen. More recent breakouts like Phil Casabon and ABM grew up continuing the legacies of legends like JP Auclair, Phil Belanger, JF Houle and many more before them. Home to the oldest cities in Canada, Quebec has written some of freeskiing's oldest and most lasting legacies. New stars don't just emerge from nowhere, especially in a scene with such a rich history, they grind it out day in, night out, in the streets and the parks. With a new project with Good Company and filmer Cam Willis, skier Jacob Belanger is staking his place in Quebec's freeskiing story.
A short 20-minute drive from Quebec City is the Centre De Ski Le Relais, or just Le Relais - the place where it all started for Jacob and so many other Quebecois skiers like him. The story is a familiar one, growing up in a racing program gave Belanger a solid skillset, while the park beckoned a siren's call of freedom and fun. Bailing on racing at age 11, he dedicated himself to the park and the skiing idols around him.
The draw of the park didn't come from nowhere either, Jacob had the help of one of freeskiing's foundational pillars, Phil Belanger. Despite sharing a last name, these two are not related. They were, however, neighbors. The elder Belanger, an innovator, and legend of the sport, gave Jacob his first ski movie, Skimatic by Plehouse Films, introducing him to a new world of skiing. Sensei Phil continued to play the role of mentor and coach over the years, passing on the Quebecois legacy. It's hard not to hear a big brother tone when Phil talks about Jacob now when he says things like, "he's grown up as a person as much as he has as a skier."
Maybe even more influential, Phil helped to teach Jacob how there were many paths in skiing - something exemplified by the plethora of Quebec skiers before him. In an era where kids are pushed into organized teams and organized competitions, Jacob could easily have been another burnt-out comp kid by 19, instead, he's found his path and gotten after it.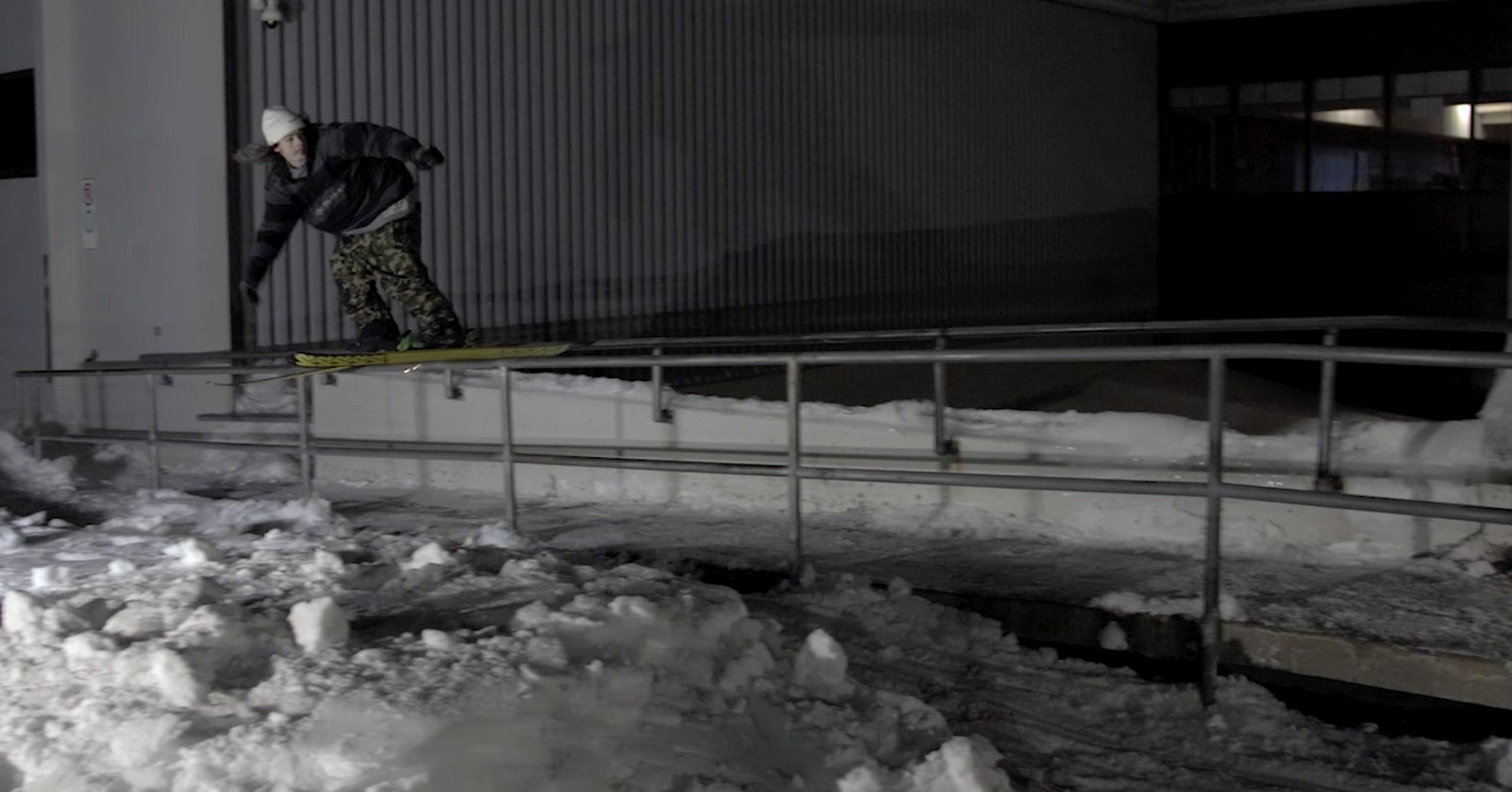 Fast forward a handful of years and the 19-year-old Belanger is one of the top up and coming skiers in the east, combining the influences of skiers like Phil Casabon and Paul Bergeron with a skillset of his own. Fresh off a SuperUnknown finals appearance and hungry to keep skiing and progressing, Belanger partnered with East Coast filmer Cam Willis to put together a standout solo project.
Willis, an up-and-coming filmer in the East Coast scene, would prove the perfect partner for the project, add in a crazy set of connections involving great white sharks, and Good Company was on board, too. It's this new project that has allowed the duo to show off what Jacob has been all about from the very beginning. Willis explained "he doesn't ski for anyone but himself and the joy that it brings him. Seeing the level of skiing he wants to ride at, and is pursuing as 110% full steam, it makes me think how can this guy not 'make it' as a skier. He is going to ski harder, bigger, and go absolute ham for his entire ski career until he can't ski anymore."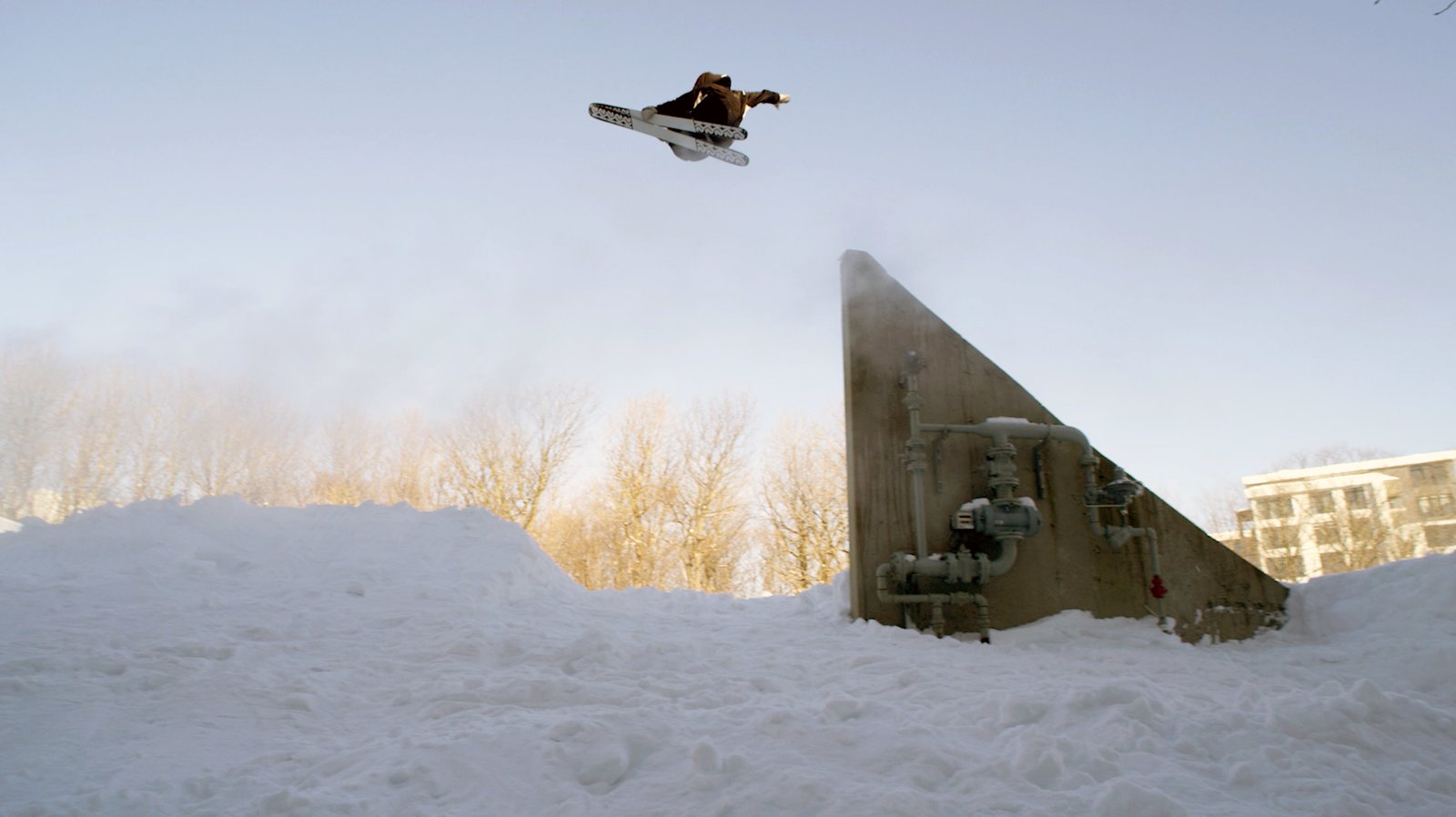 Beginning his Working Title series, Jacob said "filming is creating your own idea of skiing how you think it should be," Sixth Sense does exactly that, bringing these separate episodes together into one statement. Throughout, Belanger's style comes through consistently, showing off a swagger in which you can certainly see his Quebec influences. A heavy thug style replete with layback hand drag grinds gives a nod to BDog, and even follows through the pow shots. The swipe of his hand on the up rail to fence transfer punctuates this expression.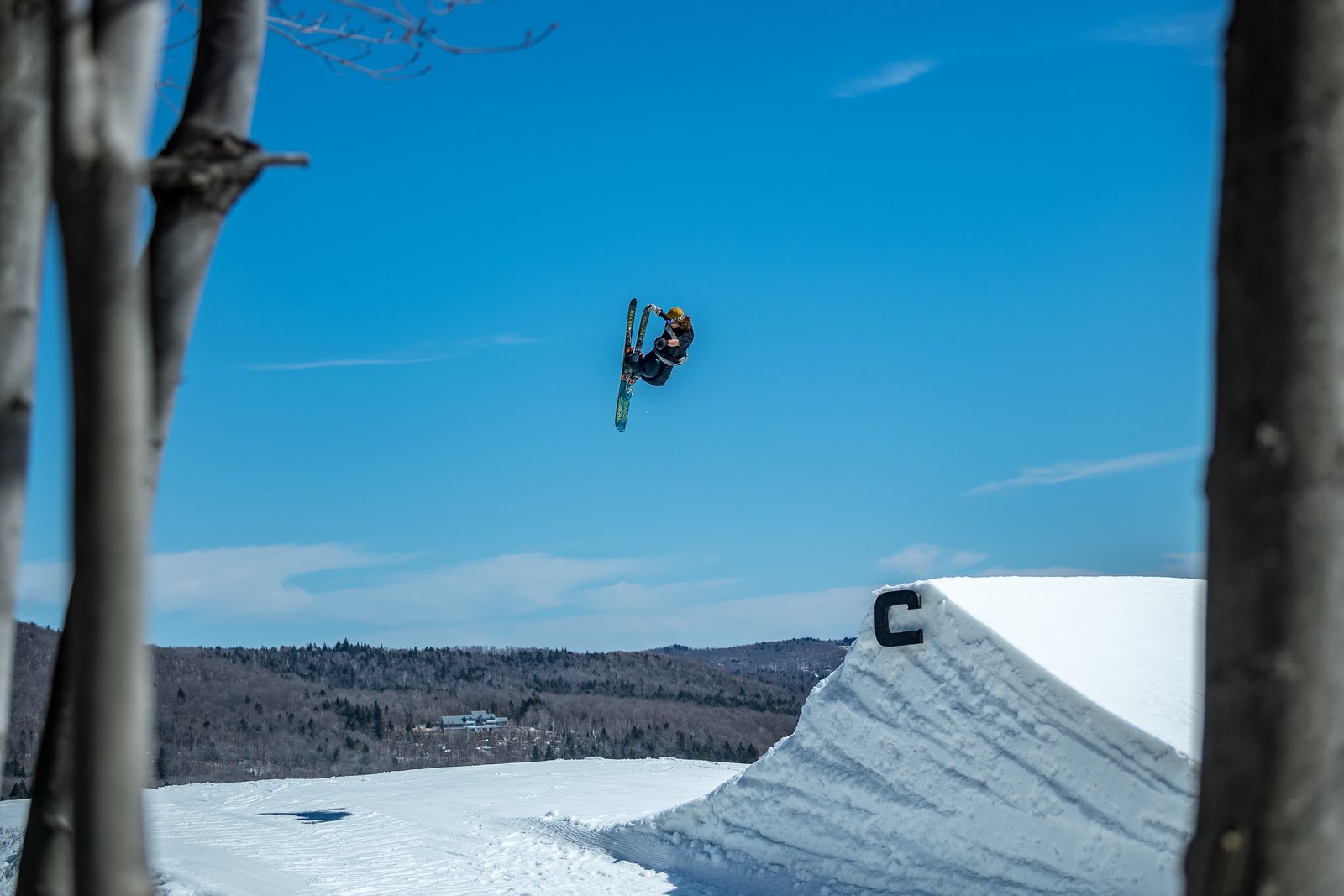 The cameo of ABM provides the perfect foil, showing Quebec's latest breakout. Belanger's skiing certainly matches in parts to ABM's, showing that he has what it take to ride at this level. Right now, Belanger's skiing is at a very high level, and his style is Quebecois through to its roots. Going forward he has the opportunity to write another chapter in this legacy, and we look forward to seeing how he can apply this work ethic to creating his own unique story.
Speaking to Jacob's mentor, the elder Belanger, Phil stressed the importance of Quebec's constant influence and presence in freeskiing. "With the structure [of clubs and competition] it kind of feels like we're going back where we came from... it's important for there to be icons to show kids the other side [of skiing]." Time will tell if Jacob can carve this iconic space in the Quebec timeline, and maybe he's already inspired local kids in the same way that Phil passed his knowledge and passion - we know he has the skills to. And if he doesn't? Well, that's probably fine too, Willis probably said it best, "I truly believe this kid is going to do some insane things on skis whether the industry picks him up and support him or if he just does it on his own until his knees give out. I think if 30 years went by, and I lost touch with Jacob, he would be on top of some crazy line out west, about to blow minds regardless if there was a camera crew with him or if he was solo-dolo with a snack."