After a day of rest, it was time to hit the slopes. New destination: Red Mountain. I'm not gonna lie to you, the day did not start off well. We typed in "red mountain" into the gps hoping that there would be a simple route to take. But no. We had no idea how to get the gps to take us to Red Mountain, so we typed in Rossland instead. Little did we know it would take us a route which is 45 minutes longer than it needed to be. So after the 1 hour and 45 minute excursion from Nelson, we arrived at Red Mountain. With the sun shining, we snapped into our bindings and hit the chairlift. We got to the top and decided it was time. Yes that's right. Time for some pictures.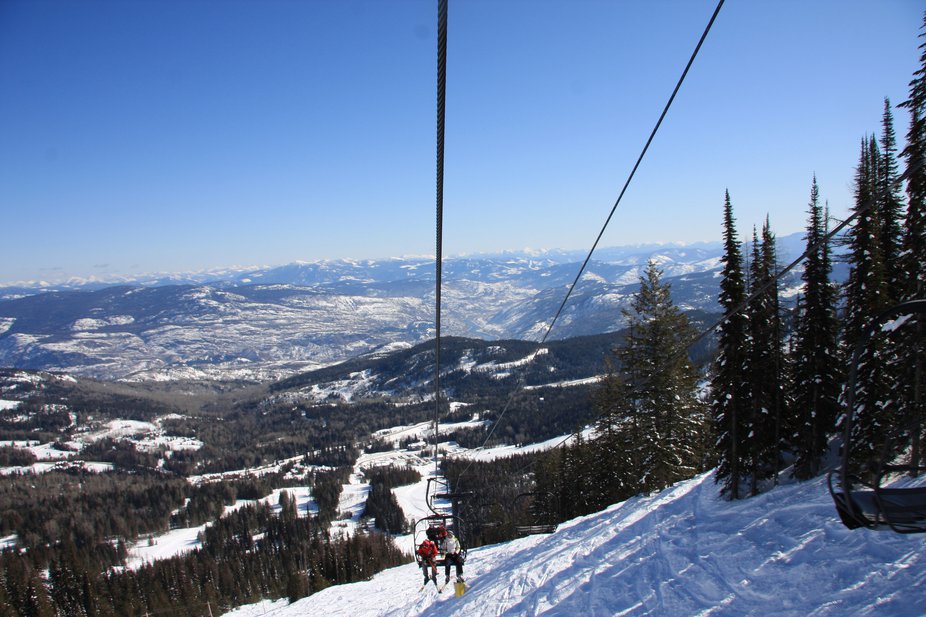 The day at Red wasn't too great for powder so i decided to throw on my gs skis and rip some groom. It was epic. So fast. You might as well call me Bode +1. Such amazing skiing.
After we had lunch, we threw our skis on and started off. Matt quickly realized that he was missing his poles. Wekk they were actually a friends poles so that made it even worse. Matt came to the conclusion that someone stole his poles. Roughly 20 feet away, Matt spotted a guy in black snow pants, black leather jacket, no helmet, no hat, no goggles, and carrying his poles. He confronted him and told him to give his poles back. The guy told 3 different stories about how he recieved the poles. The instructor gave them to him, the guys at the shop gave them to him, and he finally said that he may have grabbed the wrong ones. What a GOON. 5 seconds later, he walks up and jacks a pair of poles off some persons skis. Classy guy. Anyway, the rest of the day consiisted of pretty much just ripping the groom.
The next day we headed up to Whitewater, which has yet to dissappoint. And once again, amazing skiing.
It was now time to hit up the back side. But first...
And there you have it.
Im gonna be honest with you, this is a bit better than school.