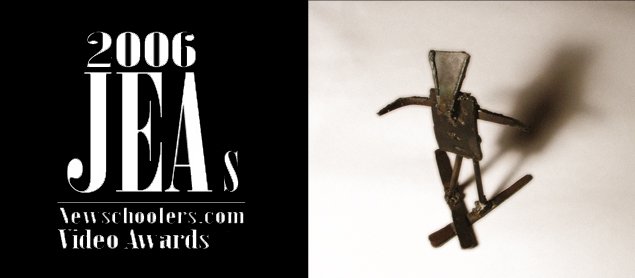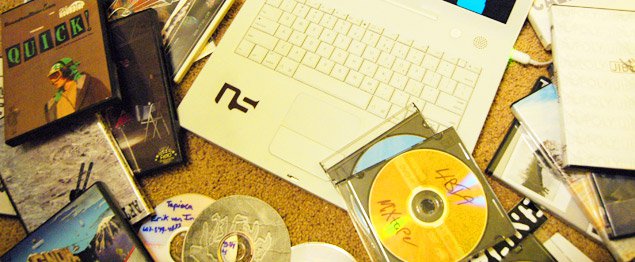 Last fall, we decided to launch the first-ever video awards through Newschoolers.com. The JEA! Awards were split into two categories, Pro and Am, in an attempt to honor not only top-level professionals, but also the vast array of amateur ski videos made by our members.Determining the Pro award winners was easy enough—nominations were held in the Ski Gabber forum, and then polls were created for members to vote on their favorites. But the Am videos were another matter entirely. Shortly after announcing the awards and soliciting entries, the NS mailboxes were overwhelmed by such a deluge of videos from around the world that it's taken until now for us to sort them all out. We've been helped by Line, Dynastar, Obermeyer, Jibij Pro Shop, Sublux and High Society with some prizes to hook up the amateur winners, and we've also taken the liberty of finding a unique prize for each one.Listed below are the highlights from last year's professional and amateur ski cinematography. Enjoy!- the NS team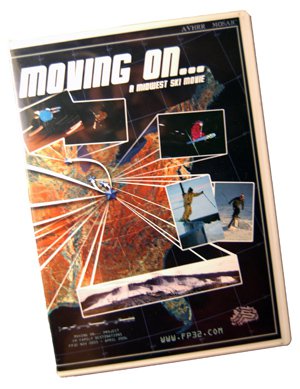 Award: Best Vibe"Moving On…" – FP32
If you don't think a good ski movie can come out of Indiana, then
you've obviously never heard of Freezing Point 32. This crew out of
Perfect North Slopes has been destroying Midwest terrain parks and
putting out movies for years, so it's no surprise that "Moving On" makes
the grade for a JEA! Award. Fast-paced editing and a good music
selection keep the stoke level high throughout, while top-notch
camerawork and shot selection capture both the skiing and the spirit
their finest form. And if that doesn't do it for you, they also built
what's probably the biggest jump that Indiana has ever seen.
Award: Best Work of Art"Minor Heroes" – Sky ProductionsThis film is
actually the only submission that can actually be called a "film." Why,
you ask? Because it's all shot on film, silly! In this age of
digitalization, computerization and many other izations, Minor Heroes
goes back to the basics with 8 and 16mm, capturing some of the best
young ski talent from British Columbia. Despite quite a few stock shots
of major pros from the World Skiing Invitational (which are actually
fun to watch anyway) and a lack of rounded segments, this film displays
an artistic sensibility that more than qualifies it for an award. Great
work Matt, we're looking forward to your future projects.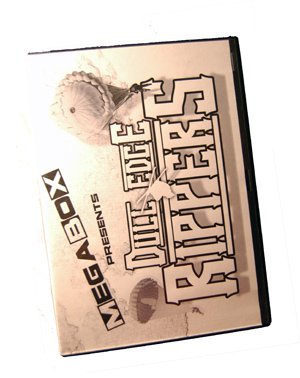 Award: Best Backcountry Crew"Dull Edge Rippers" – MegaboxForget the park—this
crew skied more powder last season that most of us will in a lifetime.
"Dull Edge Rippers" is Grande Targhee at its best, big cliffs and deep
pow, and a group of rippers making the most of it. These guys also qualify for the "Givin 'er Award" for some of the downright gnarliest hucks of all the movies we watched.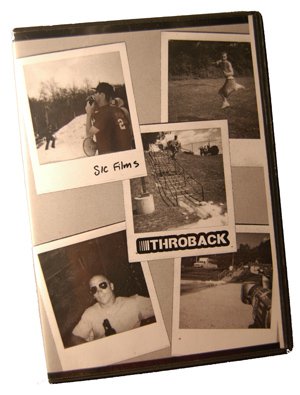 Award: Best Urban Crew"Throback" – SIC FilmsAn award for the best
urban crew is just one recognition that this video is worthy of. No
rail or jump in the greater New England area is safe from this crew, and clean editing and camerawork means the ski film industry isn't safe, either. Big performances from Shea Flynn, Forrest Frizzell and others keep the action rolling.Award: Most Professional Amateur Video"R.E.D." – Verse Productions (Watch RED online here!)Runner-up: "Yes No Maybe" – VoleurzRED is just so crazy
good that we figured it can't possibly win an amateur award, so we
invented this category just for these guys. This Finnish production is
professional on every level: skiing, filming, editing, graphics, you
name it. So to any Scandinavian companies out there looking to throw
some dough to a good local crew, look no further—hook these guys up so
they can give us an even better flick next year.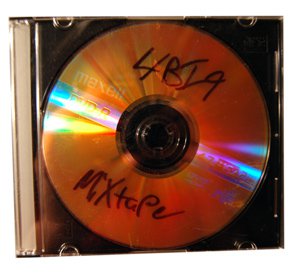 The Dipset Award4bi9 Mix TapeThe 4bi9 mix tape fulfills all the
requirements of the Dipset Award, with oh so much more. An unceasing
mix of hard rap, no item of clothing smaller than XL and more
posturing with guns than an R Kelly urban opera all mean that 4bi9 is
legit as fuck, even if they can't always slide that 8-inch-wide
flat-down box all the way to the end. This video is a living testament
to the ironic beauty of would-be gangsters on skis.Award: Best Female SkierSteph Osborn – "Moving On"We received
only a few submissions with female skiers, and of them, most girls were
still working on their box skills. Steph is one of the few ladies to be
working on her air skills, and the only one to go inverted (with a
misty 5) in her segment. Props Steph, and enjoy ripping on your new
Dynastar Marie Martinod pro model skis!Award: Best Male SkierBerni Rosow, "The Background" – Montage, Inc.Runner-up: Steve Stepp, "Quick!" – Roundtop RidersThere are no
hucked spins, urban rails or switch-ups on park boxes in Berni Rosow's
segment, making it unique from just about every other segment in every
video we watched. What Berni brings to the table isn't just balls,
balance and gymnastics, but real skiing skills—deep lines through the
trees alongside huge airs on powder booters and man-sized park jumps,
with a pretzel in the middle of it all, just to show you he can.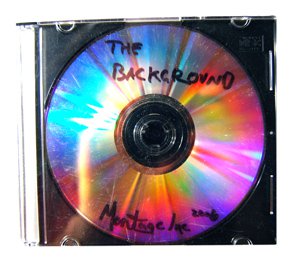 Award: Am Film of the Year"The Background" – Montage, Inc.Runner-up: "Quick!" – RoundtopRiders.comOpening with a powder-filled first segment from this year's JEA Best Male Rider Berni Rosow, "The Background" starts strong and doesn't let up until the credits roll. This flick is short, sweet and to the point: park, backcountry and urban skiing shot mostly in Mammoth. Each rider segment features a unique style and a unique take on skiing, from Berni's man-sized pow landings to Garrett Russell's no-poles steeze and Stu Halverson's urban rail domination. Shots from Tanner Rainville and last year's Superunknown winner Sean Decker spruce up the action, but it's the amateur riding that takes the cake. Simply put, "The Background" has it all.We're hooking Montage, Inc. up with a distribution deal through Jibij Pro Shop for their film next year... for now, enjoy the JEA! Amateur Video of the Year, "The Background" from Montage, Inc. right here on NS!
Download "The Background" here! (171 MB .mpg)

Award: PB&J (Park, Backcountry & Jib)This award goes out to the rider with the most rounded segment. No specialists allowed—to win the PB&J, you have to show your ability to ride everything, from the streets to the steeps and back again.Nominees:Sammy Carlson – Ski Porn!, Poor Boyz ProductionsPep Fujas – Ski Porn!Tanner Hall – Show & Prove, The Bigger PictureWiley Miller – Photoplay, Theory-3 MediaEric Pollard – Push/Pull, Matchstick ProductionsAnd the winner is... Sammy Carlson!Award: Best EditThe Best Edit award goes out to the most finely sculpted cutting job, and I don't mean woodshop class.Nominees: California (Blood dem out) – Show & ProveEric Pollard – Self-editJapan – Long Story ShortLebanon – Skimatic, Pléhouse ProductionsPark/Corey Vanular – Long Story Short, Level 1 ProductionsAnd the winner is... Eric Pollard's self-edit!Award: Best AirOff a cliff or a table, a hip or a telephone booth, the JEA! Best Air award recognizes the superest stunt to be done while the ski bases are removed from contact with the snow.Nominees: Charles Gagnier, all four 1080s – Skimatic Jamie Pierre, 245-foot cliff huck – Corduroy, Rage Films/Anomaly, TGR Corey Vanular, cork 540 tail grab shifty – Long Story Short Colby West, zero spin double nose grab – Long Story Short Jacob Wester, cork 450 truckdriver – Ski Porn!And the winner is... Charles Gagnier's 1080s in all four directions (right, left, switch right, switch left)!Award: Best Jib"What is a jib?" asks the young apprentice. A jib, my son, is anything you can grind, tap, stall, plant, bonk, ride, press or otherwise put to good use. And the jib actions below are the one that pleased NS members the most.Nominees: Liam Downey, 360 switch-up on a concrete ledge – Long Story ShortJF Houle, giant 6-kink – SkimaticTravis Redd, urban kinked C-rail – Long Story ShortCorey Vanular, flatspin 810 on – Long Story ShortCorey Vanular, urban rail transfer switchup – Show & ProveAnd the winner is... Corey Vanular's flatspin 810 on from Long Story Short!Award: Best LineAdmittedly, many NS members might not know a really good line when they see one, which is why our Best Line nominees are so jib-heavy. Whether ripping an insane face or airing it out through a cliff band, the Best Line Award recognizes the most impressive way of getting from Point A to Point B on the mountain.Nominees: JP Auclair – Ski Porn!Chris Biollo – Long Story ShortWoody Bouma – SkimaticAndy Mahre – Ski Porn!Seth Morrison – Show & ProveAnd the winner is... Andy Mahre's 180 to 180 double-stager from Ski Porn!Award: Rookie of the YearCome on, do you really need an explanation for this one?Nominees:Ian Cosco – CorduroyMichael Clarke – Long Story ShortIan McIntosh – AnomalyWiley Miller – PhotoplayCedric Tremblay-Fournier – Long Story ShortAnd the winner is... NS.com's own Cedric Tremblay-Fournier!Award: Best female skierLadies, this one's for you. The Best Female Skier award goes out to the most impressive chick on sticks.Nominees: Ingrid Backstrom – Push Sarah Burke – Push Grete Eliassen – Ski Porn! Michelle Parker – Ski Porn!And the winner is... Michelle Parker!Award: Best male skierIt's really an impossible choice, but giving awards just wouldn't be any fun without picking an overall best rider. The five guys down below were nominated as the Best male skiers of 2006 by the NS community.Nominees: Liam Downey – Long Story ShortTanner Hall – Show & ProveAndreas Hatveit – Ski Porn!Eric Pollard – Push/PullCorey Vanular – Long Story ShortAnd the winner for best male skier is... Corey Vanular from "Long Story Short"!Award: Best FilmThe Best Film's got to have it all and more: the skiing you like, the music you like, the editing you like... all of the things you like. There's quite a lot likeable in each of the five movies below, but one just plain stood out, earning the Best Film Award with over 300 votes, the biggest margin of all the awards!Nominees: Long Story Short, Level 1 ProductionsPhotoplay, Theory-3 MediaShow & Prove, The Bigger PictureSki Porn!, Poor Boyz ProductionsSkimatic, Pléhouse FilmsAnd the winner of the JEA! for Best Film is... Long Story Short!Our amateur award winners are getting some dope prizes from our sponsors, but we thought we'd congratulate our professional award winners with something a bit more personal—so we held a contest during the JEA! Awards show on NS Radio (held on March 14) for members to submit photos to be sent to our Pro awardees. Here are the winners of the JEA! Award photo contest, and the honorary images for the JEA! Pro category award winners!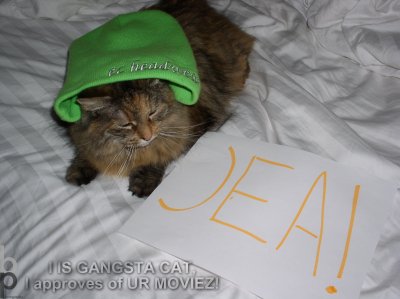 submitted by Bp.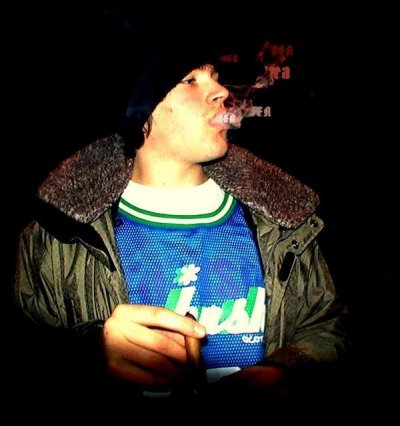 submitted by colt45erHonorable mentions: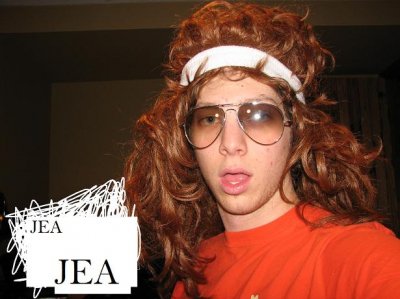 submitted by shagboy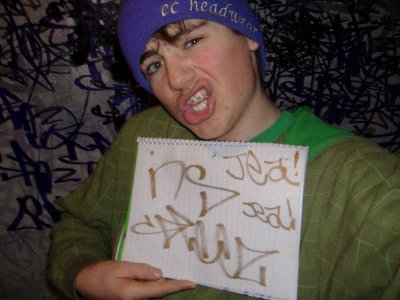 submitted by gnustreetfool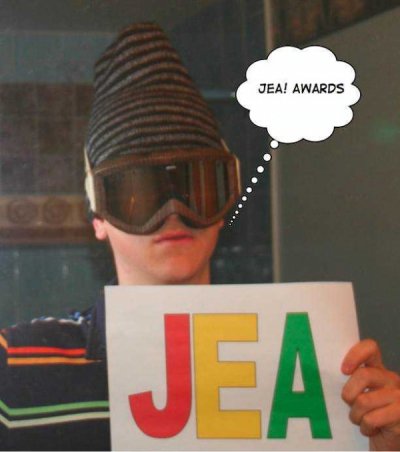 submitted by nomensteven