Mt. Bachelor
"It's only a dusting, but it has us thinking about our first cone hike line of the year. Have you thought about yours? #mtbachelor #firstsnow"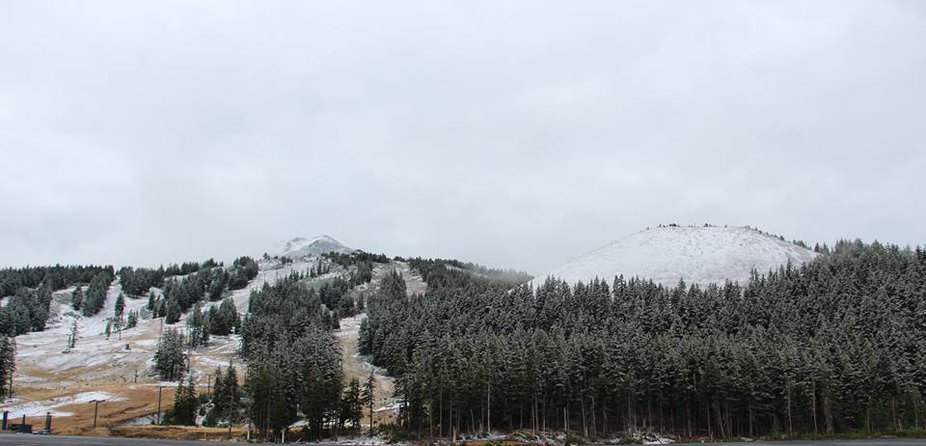 Mt. Bachelor photo.
Jackson Hole
Jackson Hole's webcams show that it is indeed snowing up top! And JHMR just released their third episode of #JH50 including shots from Corbets Couloir, S&S, and those pow slashes we're all dreaming about at night.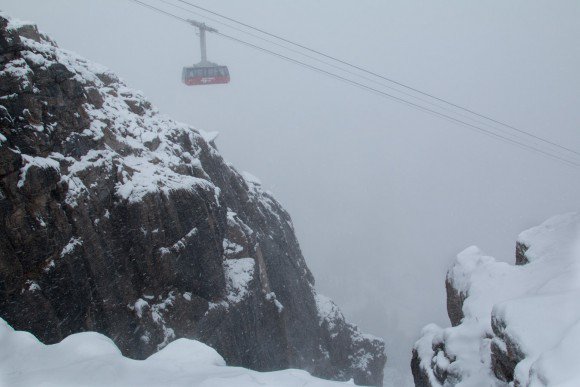 JHMR photo.
Big Sky
"The top of Lone Peak right now on our Tram Cam at 11,166 feet! Live streaming here: http://bit.ly/1F0C0ov #WinterIsComing Are you ready?"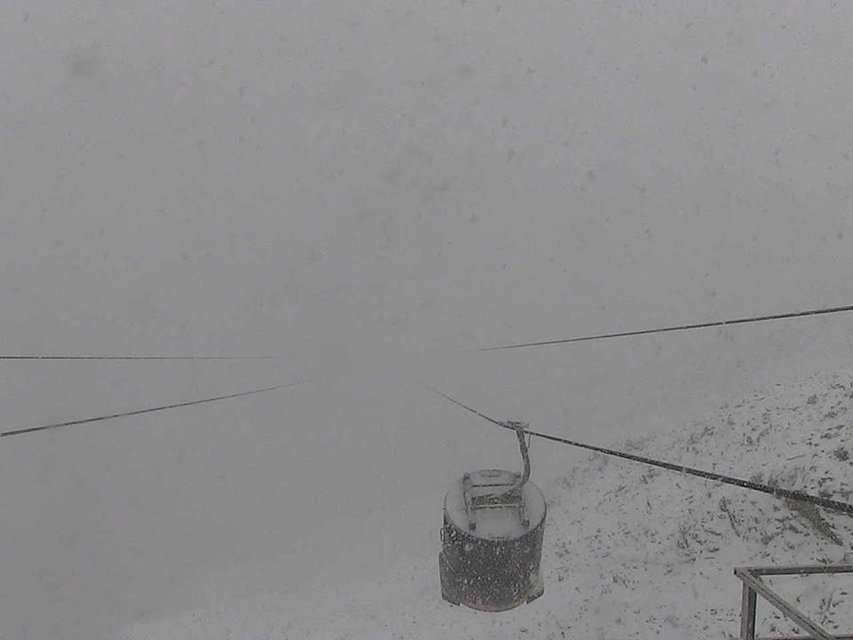 Big Sky Resort photo.
Timberline Lodge
Despite an early end to their summer season, looks like there's snow filling back in on the Palmer snowfield.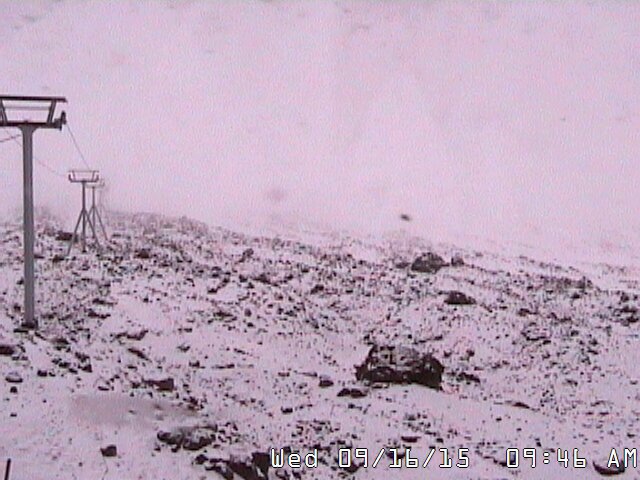 Bottom of Palmer. Timberline Lodge webcam photo.
Aspen Snowmass
"First signs of snow this morning! Get the gear out, its coming. #winteriscoming"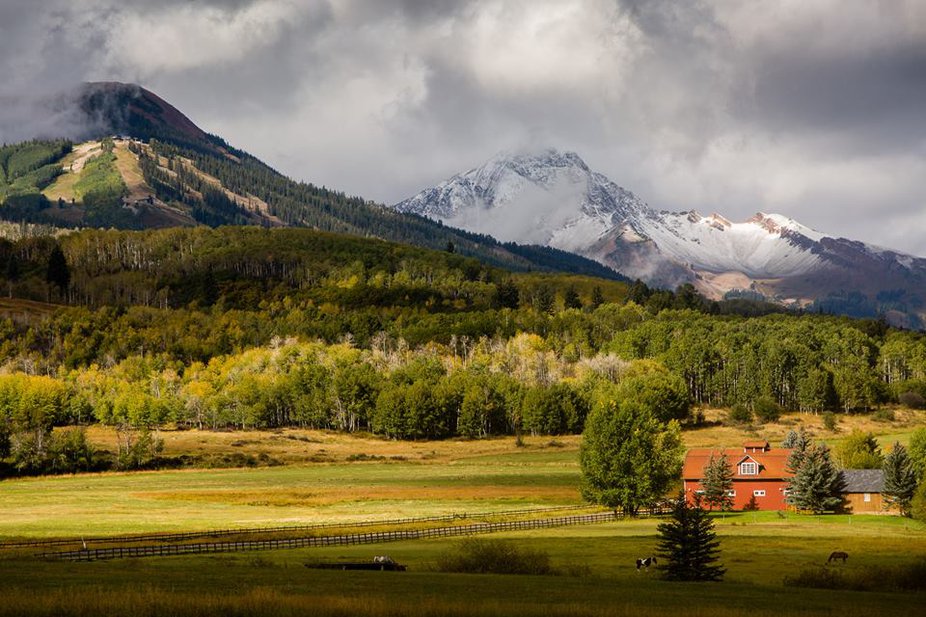 Jeremy Swanson photo.
Movies are premiering, snow is falling, and it's finally safe to say that winter is coming. Where else is there snow?