Today I have been killing it at home. Came home at 4am last night, up at 11 to lay the last part of the hallway-floor.
After 4 hours of non-stop work it was done, and I rushed around the house to finish off some duties. I felt kind of great afterwards, truth to be told!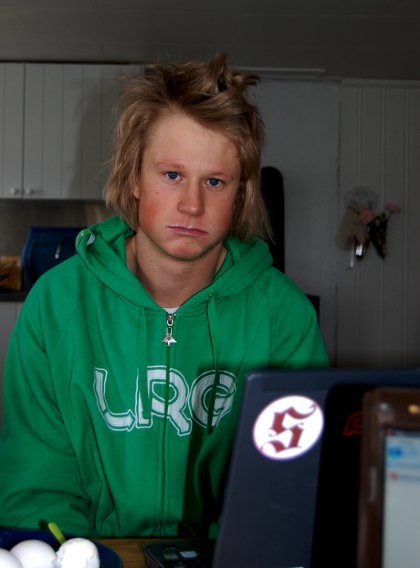 When that's mentioned, it didn't even matter that my face was covered in milk like a four-year old after the lunch!
Right now I am just enjoying my last few hours of freedom before a new week of hard work starts. To bad I am starting to get my ski-stokeness back, a little to early if you consider the winter of 2011′s not starting untill november. DOOH!