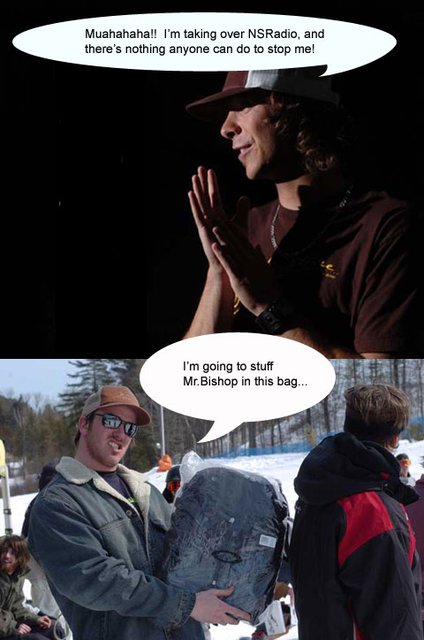 Sure I was trying to be the nice guy, and invite the D-structure boys over
to do another show, but they wouldn't have it! So it's a full on invasion, and
D-structure will be hosting their own show! Phil Bélanger will be in the NSRadio
studio to answer questions and talk about the shop, Plehouse, skiing and whatever
else he so feels like. He's bringing in his own music, so you'll get to hear
something different than the usual crap played on NSRadio. From what I hear,
Philou is also joining in to discuss his new position in the ski industry! I
heard he's working at Oakley now...
D-structure, famous for throwing down the good prizes, is giving away a pair
of Dynastar Belan pro models once again, as well as an assortment of other stuff!
This is the first full takeover of NSRadio by pro skiers, so get ready to listen
to history in the making. Get some questions/comments/smack talk going in the
NSRadio
forum, and these guys will talk to you about it on the air.