I've been a little tied up of late as i've been training for the Istanbul Marathon which is being held this weekend. Months of training has come to an end and with practice half marathons being completed in Sydney and last week in London, i'm now ready to go, well as ready as i can be for running 42.2kms
Along with the physical training i've also been attempting to raise £550 to go towards UNICEF to help them in their fight against HIV/AIDS in children throughout the Sub-Saharan Africa. The following is straight from UNICEF to show you where your donated money goes to:
£2.50 provides a birth certificate specifically for orphans and vulnerable children affected by HIV/AIDS.
£7 provides a young person living in the Republic of Congo with essential knowledge and competencies to avoid HIV/AIDS infection
£14 could provides a child living in the Republic of Congo with  psycho-social support for one year
£16 helps UNICEF identify a child in Mozambique or Malawi who has been orphaned by AIDS andprovide him/her with basic health care, proper nutrition, a school uniform and supplies, as well as psychosocial support during times of distress.
£19 buys an 'Art-in-a-box' materials kit, supplied to orphans and vulnerable children at special centres where they can meet others, interact and have fun.
£50 gives a year's supply of medicine for a mother with HIV. This will ensure that her baby does not grow up an orphan.
£95 enables five children orphaned due to AIDS-related causes to receive help in overcoming theirtrauma and support to cope with daily life on their own.
If you think you'd like to help UNICEF then please sponsor me here.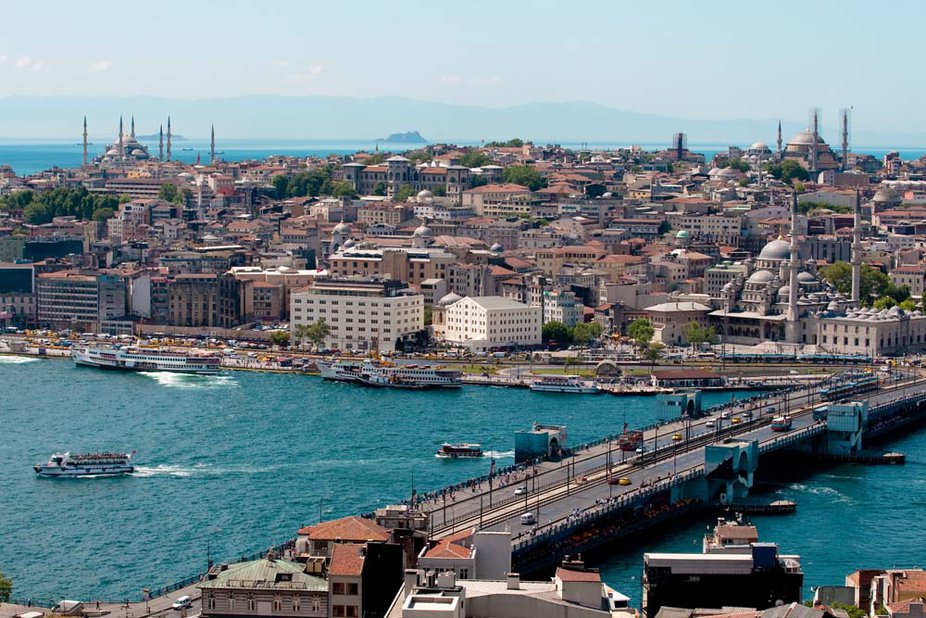 Fishermans Bridge, as i like to call it is part of the route around the cities marathon
With a little luck i'll be able to make it round in one piece with a respectable time. I sure as hell am looking forward to a beer come Sunday afternoon. As for the weather……….

Technorati Tags: Eurasia Marathon, Istanbul Marathon, UNICEF