Today Leica have announced a range of cameras as well as a lens at an event in Berlin Germany – one of which is causing quite the stir.
It is the new Leica M-Monochrom camera – worth a cool $7990 USD (body only).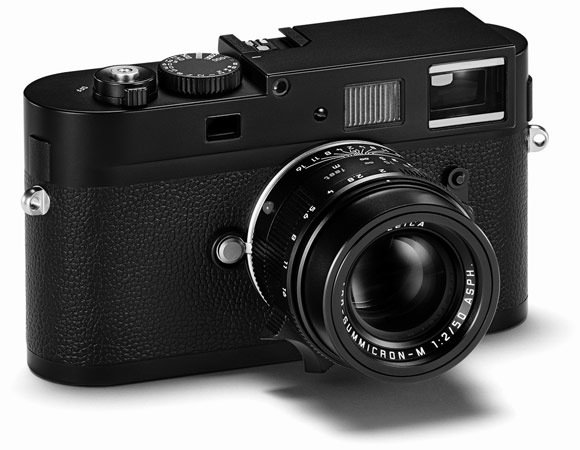 The discussion already rages around the web – largely centred upon two areas:
the price (a debate that happens every time Leica cameras are mentioned)
the fact that this is a Black and White camera – there's nothing colour here!
I might skip over the debate on price as it's an old one and ultimately people will pay for this camera (in face of late Leica seems to be having a resurgence dispute the hefty price of their cameras and lenses (disclosure: I shoot with a Leica M9P).
But lets take a quick look at the idea of a camera designed with the sole purpose of shooting black and white images. Why is there a need for a camera like this when you can convert colour images so easily in post processing and when Leica's other M range of digital cameras can also shoot in black and white.
There's actually some sense behind what might seem like a crazy idea.
The Leica M-Monochrom camera has no filter array in front of its sensor to allow it to collect any colour information when it shoots an image. The benefits of removing this filter array are tangible.
Without going into the technical details the resolution of images captured with this approach should be quite a bit better. Noise will also be reduced and as a result this camera's maximum ISO has increased from 2,500 in the M9P to 10,000 – allowing for shooting in much lower light.
So – in theory this camera should produce some remarkably sharp images, particularly when you couple it with one of Leica's remarkably sharp lenses!
The other aspect of this is that many many Leica rangefinder photographers shoot almost exclusively in black and white. Look through most Leica forums and communities and you'll see just how many Leica shooters will be attracted to a camera like this.
Also word emerging from Berlin from those who have had opportunity to shoot with this camera is that it is producing amazing results. Time will tell though as models hit the market in August.
As a Leica shooter myself I don't really see myself in the market for this camera. It's out of my league in terms of price at this point and if I did have that kind of cash to splash I'd be adding another lens before I was in the market for a Black and White camera – however I suspect there will be some who are already placing their orders.
B&H Photo and Video already Have it Listed for Pre-Ordering Here.
What do you think about the idea of a Black and White camera?
Post originally from: Digital Photography Tips.
Check out our more Photography Tips at Photography Tips for Beginners, Portrait Photography Tips and Wedding Photography Tips.
Introducing Leica's M Monochrom Camera