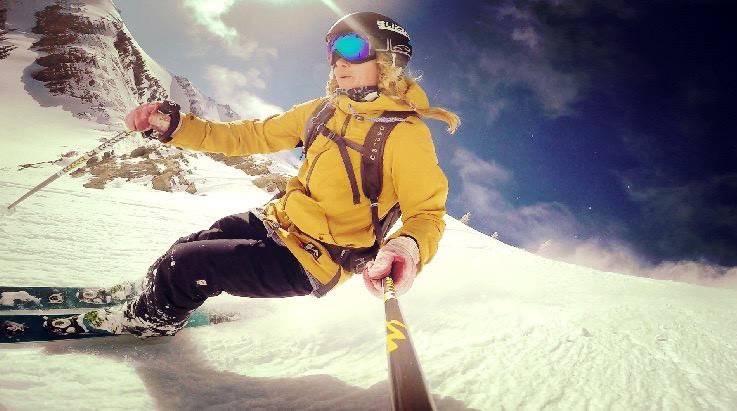 On March 13th, I rolled into Jackson Hole at 1AM and showed up at Becca's doorstep on the casual acquaintance that I was working with Orage, and she is on the Orage regional team. Less than a week later, she had already fed me pounds of Bacon, and captured my friendship forever with her bubbly personality.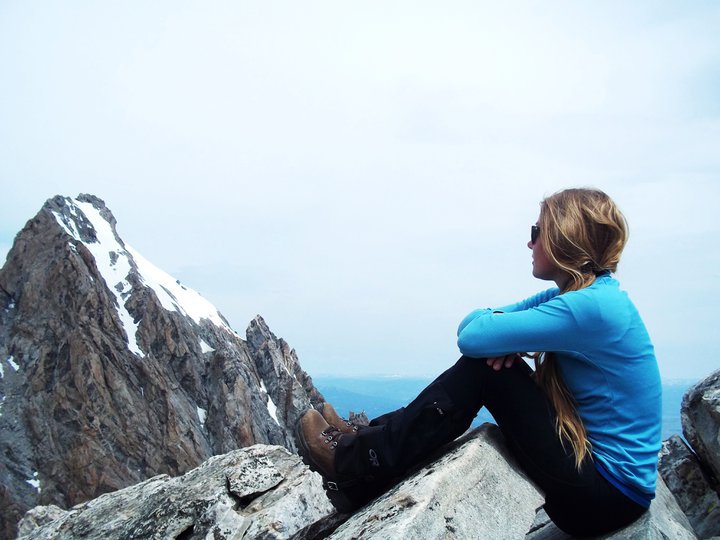 Home mountain: Jackson Hole, WY
Favorite part about skiing?
Those caffeinated, buzzed up butterflies that get my heart racing. The nervous yet excited feeling of the challenges and unknowns ahead. THAT is why I love skiing. Skiing never disappoints. It is a life-long love affair. It makes me feel 100% free from any and every stress in the world. It is a never-ending journey where there is always room to challenge myself and improve my skills. Skiing is the single best way to see new places, meet new people, be active, and have fun. Yeah let's be honest... I love everything about skiing.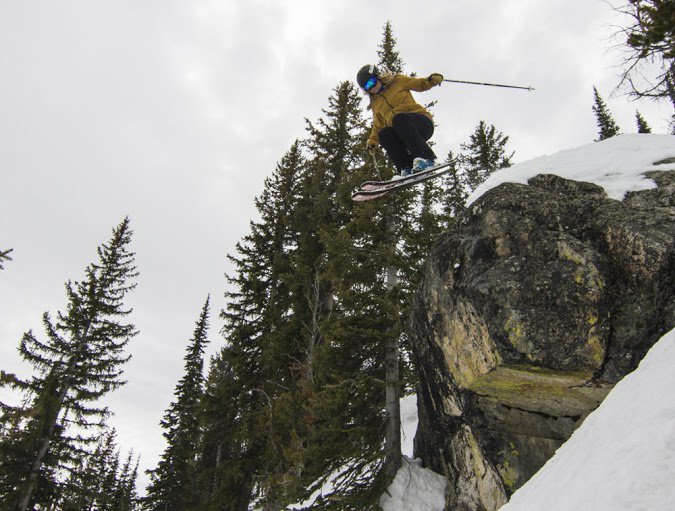 Photo: Cy Whitling
Favorite Quote?
"Comparison is the thief of joy." -Theodore Roosevelt. Too many people set goals around other people's success instead of their own. The only person you should ever be comparing or competing with is yourself.
Spirit Animal?
So...funny you ask. Once I was informed by an unnamed source that my spirit animal was a centipede. WTF does that mean?! Needless to say, that was not the guidance I was hoping for. I went to a different source where it was determined that my spirit animal was a wolf: strong, stealthy, and full of stamina. More importantly, loyal, devoted, and passionate. My family and friends are my top priority and I would do anything to protect them. I am a hunter. I go after what I want.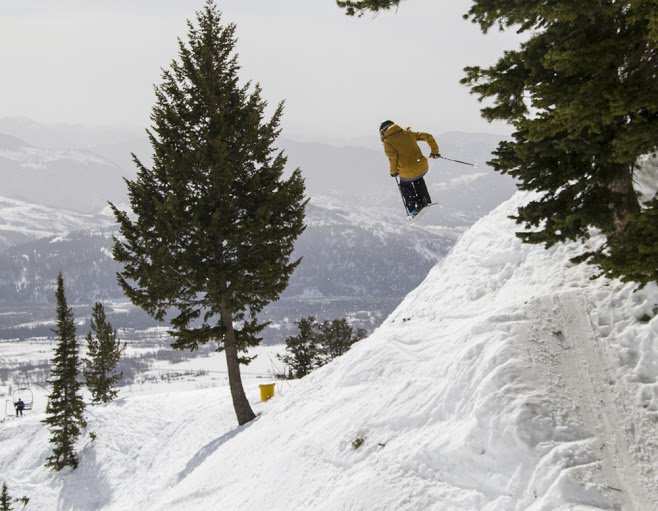 Photo: Cy Whitling
How do you stay busy during summer?
Backpacking and crushing s'mores. I also work a decent amount so that I can get out and play. You've gotta support the lifestyle that you want, and I value hard work - on and off the mountain. As soon as the season ends, that is when it is time to start training for next winter. Putting the lungs to work and getting in those deep squats is vital. How else do you think we keep these ski booties looking good?
What do you ski on?
Blizzard Skis. Although I am not officially sponsored by Tecnica/Blizzard, I have a solid relationship with the local rep, and am a local ambassador that would choose Blizzard over any other brand on any day. Out of all my skis, the Blizzard Dakota from two years ago (exact same ski as the Cochise from two years ago with a different topsheet) is still my go-to ski. Two sheets of metal, flat tail...charger ski on anything and everything. I feel 100% confident that this ski will take me through it all. It has made me a better skier and I have yet to find a ski that I love as much as this one.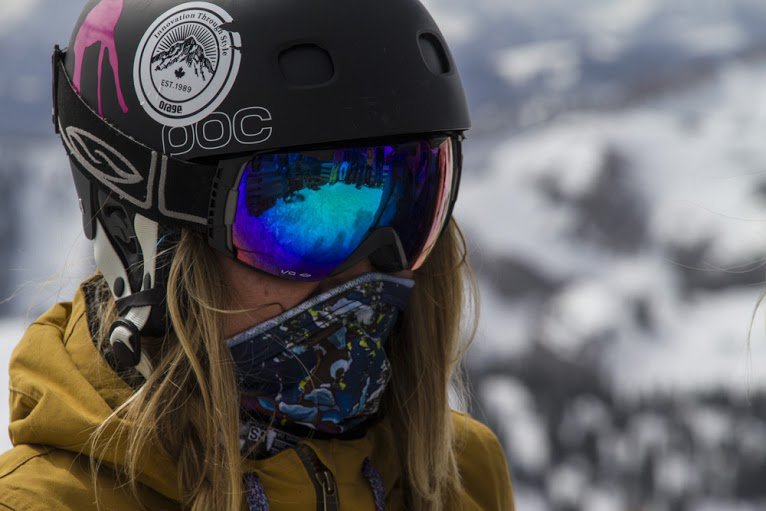 What has been your greatest accomplishment as a skier?
Competing in the Freeride World Qualifiers last winter and training with Mountain Athlete. It was the biggest mental and physical challenge I have ever taken on in my life. It was an incredibly humbling experience that enabled me to take my skiing to the next level. I met so many incredible athletes and wonderful people whom I still am friends with today. I am continuously inspired by all of the athletes who compete, and I have a whole new appreciation for big mountain skiing.
What skiers would you consider your greatest inspirations?
Who inspired me to get where I am now? Lindsey Vonn and Sarah Burke. No doubt. Amazing women, amazing athletes, and will always be two of my idols. Inspiration for my future of skiing and taking my skiing to the next level? AJ Cargill. I met her when I moved to Jackson, and she has been my biggest skiing idol since. Not only is she a free skiing world champion, but she is an incredible woman, mentor, and an all around badass. She got me into competing, and she motivates me every day to push myself and become better.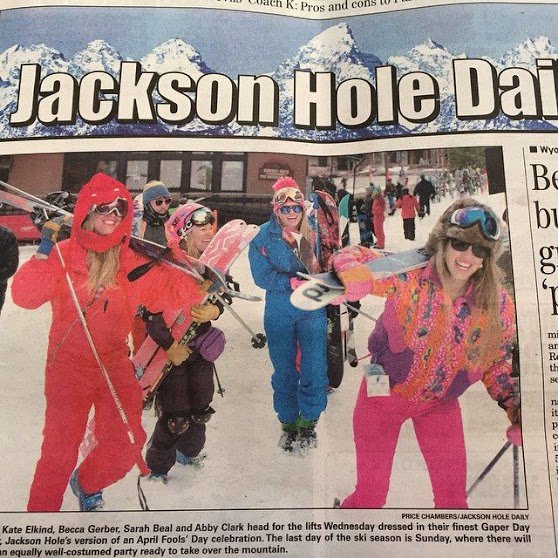 What goals do you have for your skiing?
Ideally, I would love to travel more, ski challenging terrain that I have yet to see, and get into mountaineering. Living in Jackson, there are so many peaks that are right at my doorstep, and I would love the opportunity to train with some of the athletes here in the valley and eventually make it to the top of the Grand for the ski of a lifetime. If there is any place to get into ski mountaineering, Jackson is it.
What type of skier would you consider yourself?
Big Mountain. I like to scare myself, ski fast, and jump off things...but I've got a lot to learn.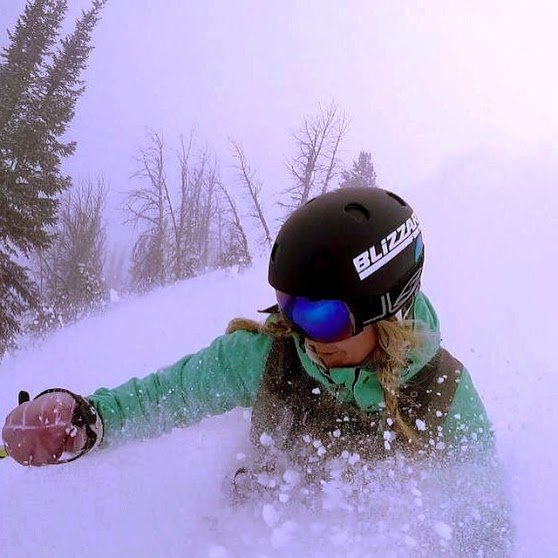 What would your perfect day on the mountain look like?
Well first off, it would be the most epic powder day of my life. Not a typical, expected, powder day, but a sleeper pow day. There would be 5 people in the tram, and when we reached the top you would be lucky to see three feet in front of you. One turn and you would be choking on all the snow. No need to see when you know the mountain and everywhere you go lands you in a cloud of PURE ECSTASY. Bluebird days are nice too, but it's the storm days when no one shows up that you remember. There would be lots of dancing throughout the day, and the day would definitely involve a peanut butter and bacon waffle at Corbet's.
There has been so much done for women's skiing in the past few years. How do you think people view the world of Women's skiing today?
To answer this, I will refer you to what Cy Whitling stated in a recent Newschoolers article following up a weekend with a group of female skiers in Jackson Hole. "It turns out a "Women's Shred Session" isn't that much different from any other ski event. There was skiing, stoke, smelly socks and sketchy maneuvers. There were cramped feet, tomahawks, yardsales, shin-bang, cossack trains and denim vests. In a word this was just a ski trip that happened to have more girls than boys. The fact that this is so "rare" or "different" speaks more to our culture than anything else. Maybe skiing doesn't need any more agendas or campaigns. Maybe we should just stop talking about women's skiing and instead get more women skiing." Skiing is skiing. As women, we just happen to look hot while doing it and have less facial hair and nicer butts.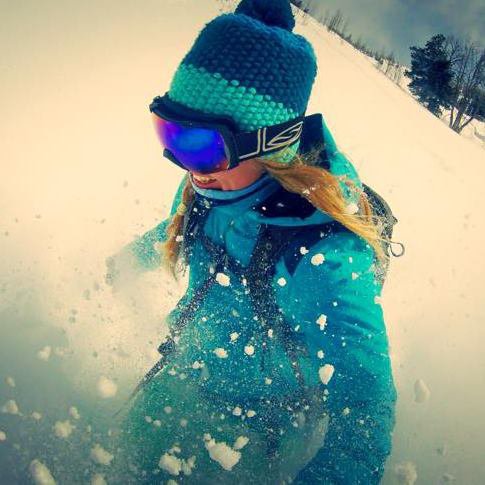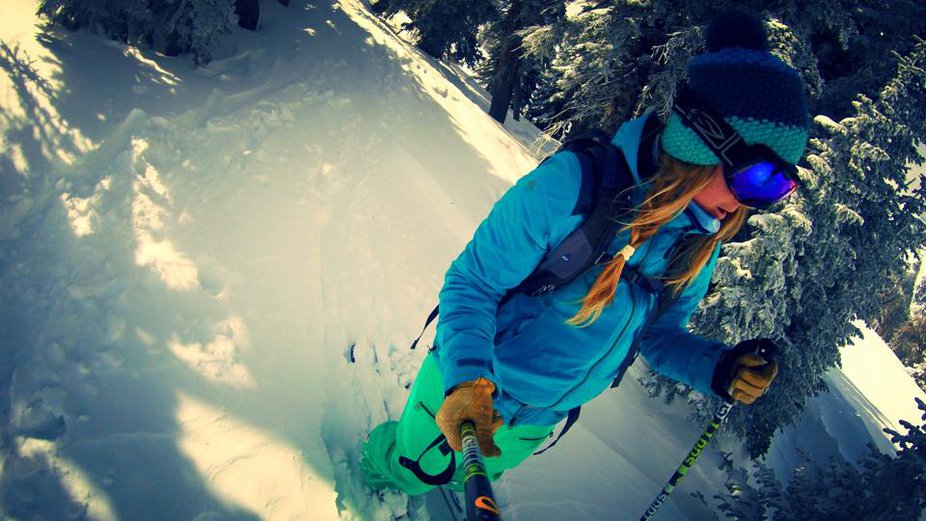 Thanks to Orage, Erica, the Tetons, doughnuts, and everyone who has helped me to get where I am today!
Instagram: @becster88 ||| Facebook ||| Becca's Blog: https://rebeccaredmond101.wordpress.com/