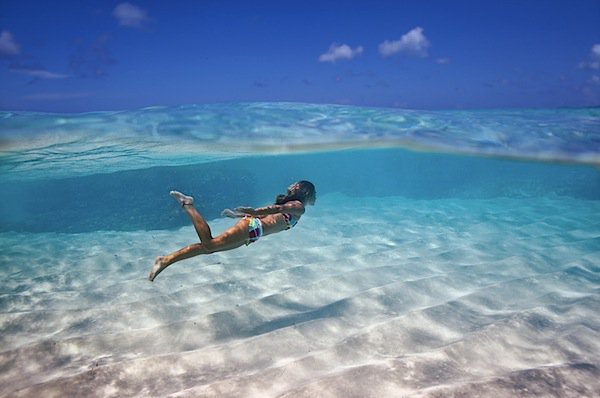 A photographer that I've been admiring the work of for some time now is Russian Born Underwater Photographer Elena Kalis. I first came across her playful (yet mesmerising) Alice in Wonderland series after someone featured it on Google+.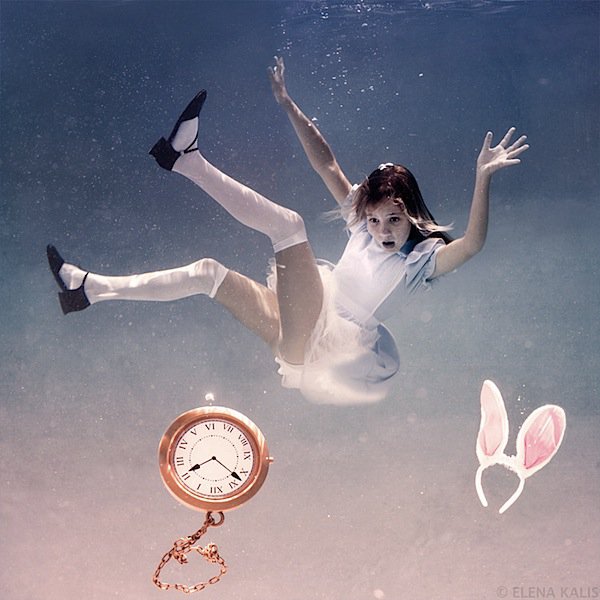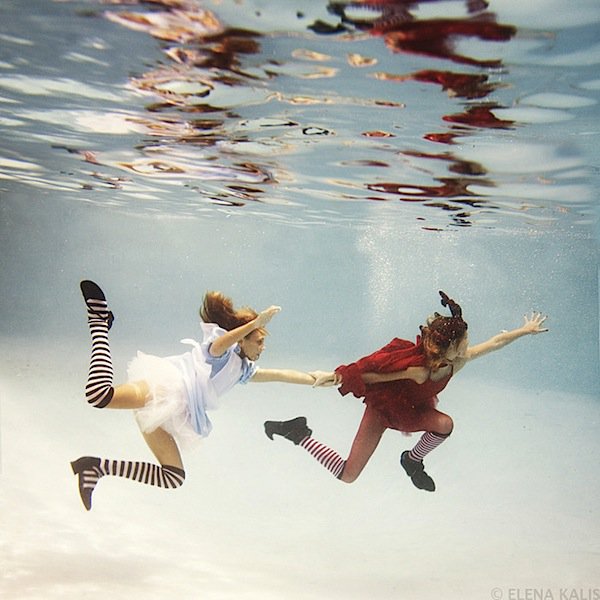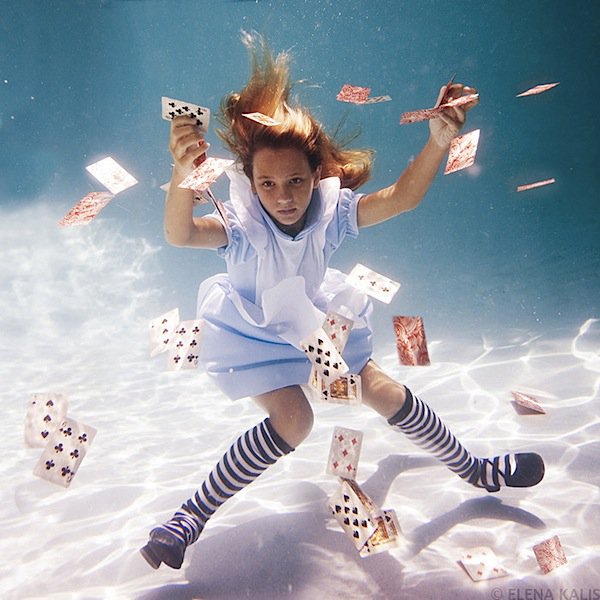 Since then I've followed Elena on Google+ and have loved the imagery that she takes and have long wanted to feature some of it here on dPS and to interview her.
Elena agreed to a quick interview this week and to allow us to show some of her beautiful shots below.
Why underwater photography? What first attracted you to it?
I live in The Bahamas, on a small island, surrounded by pristine clear ocean.
Lot of my time is spent in the water, and some of it with camera.
I like how different things and people look underwater, movements are graceful and free and it has a dreamlike quality that is difficult to achieve on land.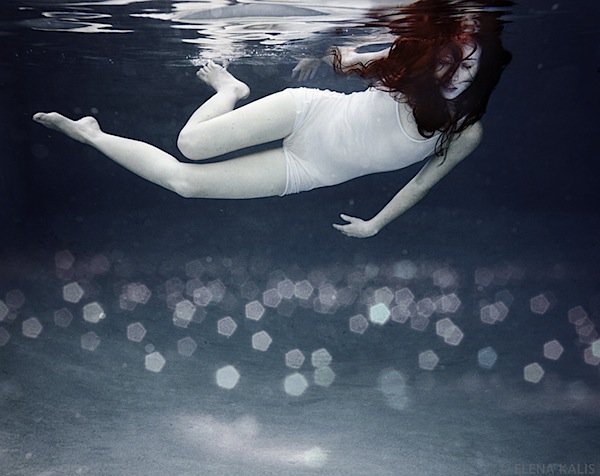 What gear do you shoot with? What other equipment do you use (non camera, like Scuba gear etc)?
I shoot with Canon 5D Mark II, 24,28,50mm Canon lens with red underwater color correction filter. I use snorkel, scuba and compressor as well.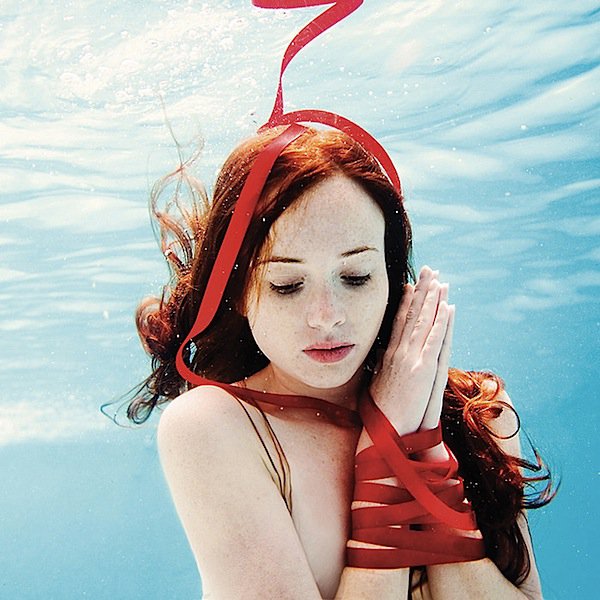 Do you use artificial lighting? If so – what do you use and how are you triggering it?
Most of my shooting happens on sunny days and near the surface so I don?t use strobes.
Sola lights and reflectors gives extra light when needed.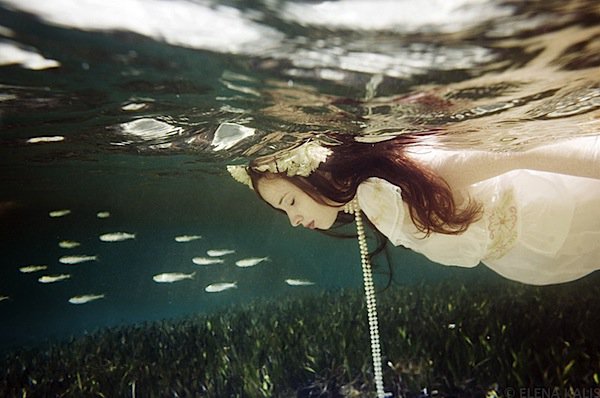 What is the biggest challenge in working under water?
The underwater "studio" is much more difficult to control.
Of course clear water and right equipments are important.
Also I am working with people and it?s not easy to find models who are graceful and relaxed underwater. It?s a gift only few people have.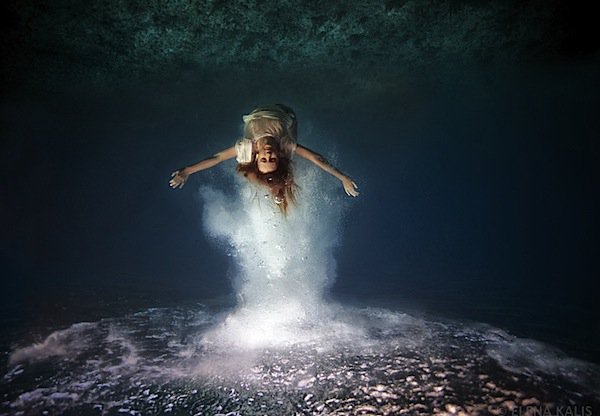 Where do you shoot most? Some of your shots seem to be in pools, other in the ocean?
Shooting in the ocean is much more difficult then in the pool but I prefer it any time.
But sometimes I would use a pool, when weather conditions are not cooperating or I have to fix the props for an image that are not possible in the ocean.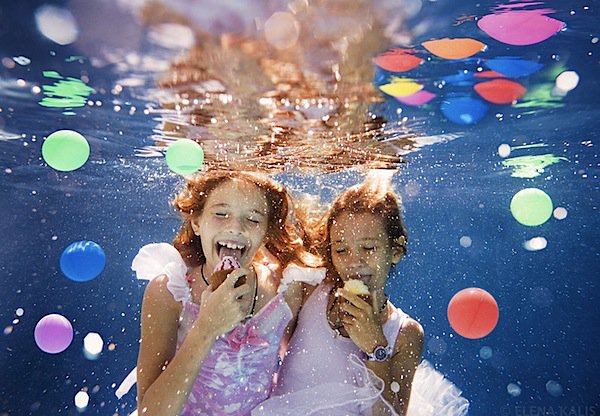 Do you do much in the way of post production work on your images?
All my images have been post-processed in Photoshop. It depends on the image how much. Some are just slight color adjustments and some has more work done to it.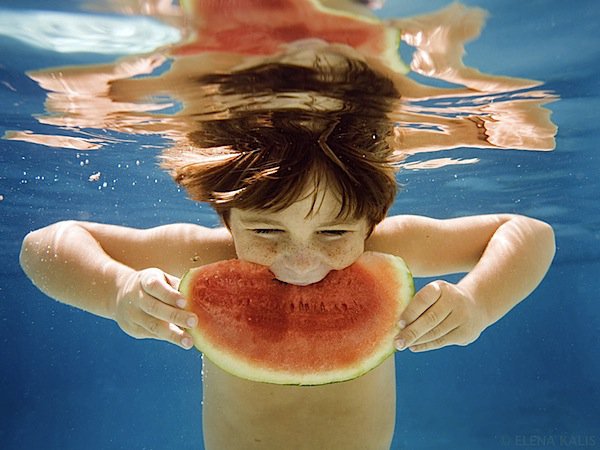 Do you plan your shoots or are they more spontaneous?
Both. I usually plan as what I want to achieve but it?s always a surprise what you will get in the end of the day. It?s unpredictable and exciting.
What tips would you give aspiring under water photographers?
It?s important to find clear water and to be prepared to spend a lot of time in it. Experiment and have fun!
I would highly recommend you to head to Elena's site to check out her work – particularly her projects page.
Post originally from: Digital Photography Tips.
Check out our more Photography Tips at Photography Tips for Beginners, Portrait Photography Tips and Wedding Photography Tips.
Interview with Underwater Photographer Elena Kalis [+12 Beautiful Underwater Images]