International Women's Ski Day -Whistler

International Women's ski day is an event you may not be too familiar with, but hopefully that will change. The annual event was established 3 years ago by the K2 Ski Alliance; an organisation with the aim of uniting female skiers and spreading the stoke amongst the skiing ladies out there.
This year, for the first time, the event is coming to Whistler, and it happens this Saturday (12th of December), 12:30pm at the Roundhouse on Whistler Mountain. The aim of the day is to unite the female riders and is a great way to meet up with some new riding buddies. Meg O'Hara, (the event organizer) and I will be on hand with the latest demo skis from K2 for any ladies wanting to test the latest gear. Whether you want to hit the park or you prefer riding the whole mountain, come up on Saturday and meet some potential new riding friends. Check out all the details of the Whistler Event. here.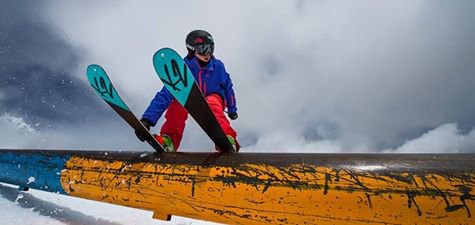 If you can't make the Whistler event this Saturday, you can still take part. Events are being held all over North America including including flagship events at Vail, Colorado, Crystal Mountain, Washington and Killington and Vermont. Anyone can register an event on the IWSD webpage, so to all the pink names out there, spread the newschooler's lifestyle to other woman out there by setting up your own women's ski day. There are already plenty of events planned around North America, and even one in Europe, so take a look on the interactive map to see if there is one happening near you. If there isn't, set one up!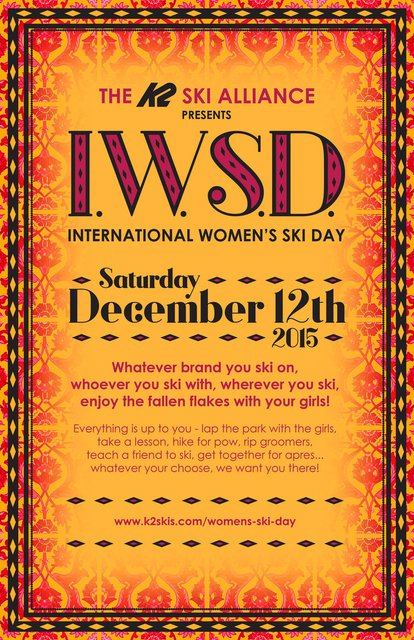 From the K2 Alliance:
Here we are. Year three of celebrating all things skiing, snow and having two X chromosomes! K2 developed IWSD with one goal in mind: drop what you're doing and go skiing with your girlfriends. It's your excuse to step away from the computer, leave the house or skip class, and enjoy some fresh air and hopefully, fresh snow! Enjoy the mountains, enjoy your company. Whatever that means to you, however you get down the hill, and whoever you're with- have the best day skiing...wherever you may be!