A Guest Post by Guy Prives.
If you were not on a hot-air balloon for a journey around the world or in a Tibetan monastery on a pilgrimage yet have experienced these images on Facebook then it's likely you've already been exposed to Instagram.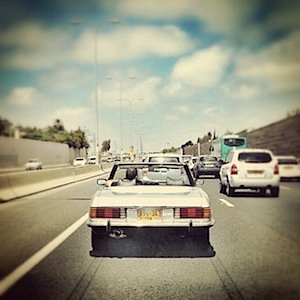 "Instagram" the photo-sharing application, recently bought by Facebook, allows participants to shoot, edit and share photos with users of the application through the personal world of each one of us. The network allows us to react and give feedback in the form of "Likes" and comments.
I have lived in the world of photography for several years and keep a close eye on every new and innovative discovery in this field. It is this reason I was exposed to this application at an early stage; more than a year ago now. After just a brief observation I fell in love with it and started to upload not only photographs I had taken with my own cell phone but also many pictures that I had taken with my camera. I like to share my work and images that reflect my personal life with my friends both of which increase in number as time goes on.
When I started using this application, Instagram was still in its initial stages. Most of the network members were from the Far East where such applications are highly developed due to tech savvy culture and high standards of technological and cellular industries. I set myself a goal; to succeed to make my photos appear within the most popular collection of images and if an image did not managed to get there I would define it as a failure.
After a long period in which the application was not so popular I put it on the shelf and abandoned it. Only a few months passed and I found that in that short space of time the application had gained dramatically in popularity. I decided this was the time to come back and share my photos on it.
I must admit, although I am a professional photographer, I sin very often, taking photos directly from my iPhone because I feel too lazy to get my professional camera out of the bag/home.
Instagram led to a very interesting phenomenon that could possibly change the world of photography from one end to another. Almost suddenly people who seldom took pictures of their daily life encounters, began to photograph the world around them on a daily basis, increasing and discovering a love for photography. Some have gone even further and consequently decided to study photography.
A question that been asked by my colleagues was:
"What direction is the photographic world going in?".
"Is this phenomenon, which has brought the art and culture of photography to the forefront and to places and people who were not originally exposed to it, turning its initial audience into amateur photographers urgently and suddenly into millions of pseudo photographers a positive or negative phenomenon?"
"Is the photographic world that previously wasn't charming to hundreds of millions of people suddenly the hot topic? Does that, therefore, leave dust to creep into other areas?"
"Has the way the hobby has progressed so dramatically to assistant photography moved it closer to an individual art genre or turned it to a banal category of its own?
It's clear to all of us that the world is moving towards one direction. Technological developments that come up frequently will continue to surprise us in the coming years. The result of the current development in the form of the Instagram has helped the field of photography reach tens of millions of new people. Every one of us has a never-ending creativity and a different perspective which we see around us. Although most of these application users tend to take photos with their cell phones and not with professional cameras, the processing and editing applications available can surprise us with high quality images as an automatic process that has a final professional finish.
Maybe my opinion is different from the professionals that surround me in everyday life but my opinion is clear; I believe Instagram is a blessing although in a different way from what I initially thought. In the end it serves the purpose for which I and my fellow photographers get up in the morning with a smile on our face. That reason is this; Instagram provides amateur photographers with the tool to share their art with others while receiving additional tools for developing creativity and observation to detail. Additionally even I, as a photographer, leave the house sometimes without my big camera which makes my dependence on my mobile phone endless. The fact that it incorporates a high quality camera allows me to be constantly sharp as if I'm at work and looking for new frames each time my eyes espy a new "strip" during my daily life.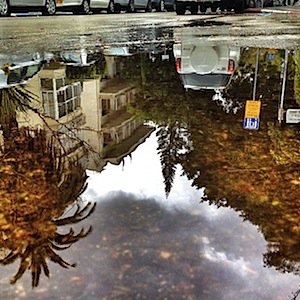 In addition to his big sister; the Facebook network, Instagram as a social network gives us the opportunity to meet new people and see the world through the eyes of others who live in different, new, interesting places and learn about their culture. The network allows us to follow a guy from New York and see the Big Apple in an entirely different and cultural way from how it is usually projected. We can keep track of people from different countries and see that life in a certain place is not the way we assume or are led to believe. Even the way we see our country can be dynamically challenged when it is reflected in the eyes of another person with different opinions, views and artistic vision.
I cannot reach an unequivocal answer as to whether Instagram is contributing or will contribute to the photography field. The fact that this field is in the headlines these days, thanks to this application, makes my colleagues and me very happy and there is a feeling that, at last, a reality that I had hoped for, for years of my life has come completely naturally into the home of others.
Look for me at Instagram @guyprives
Guy Prives is a photographer based in Tel Aviv, Israel and teaching photography at Galitz School of photography. Guy discovered his love of photography during a long trip to South America, and now this passion to capture the moment with a click of the camera has been with him ever since. Check out more of his work at his website.
Post originally from: Digital Photography Tips.
Check out our more Photography Tips at Photography Tips for Beginners, Portrait Photography Tips and Wedding Photography Tips.
Instagram and its Impact on the World of Photography