As I waited for the Inspired Media Tour to start in Madison, Wisconsin, I saw Henrik Harlaut, Phil Casabon, and Eric Iberg walking down the hall. My eyes glazed over and I couldn't entirely discern what was happening; these people I have admired and studied on screen so much were now in front of my eyes in the flesh and I could barely contain my excitement.
This was only in the first few minutes of their stop here.
-------
In an effort to get their movies out to the fans, Henrik, Phil, and Eric have embarked on a grassroots tour through cities and towns of Upper North America that hold a strong skiing community, showing off their movies and spreading the stoke. They are not only letting people see their new films on a bigger screen, but creating deeper connections with other skiers and a sense of inclusion for us and them. By stopping at smaller towns like Madison, Champaign, and Gobles, (to name a few) they were able to come together with towns and skiers who usually get overlooked by larger ski companies and movies. They have done this before with the Inspired Demo Tour and it is fantastic that the tour was successful enough (and why wouldn't it be?) to do it again with their movies.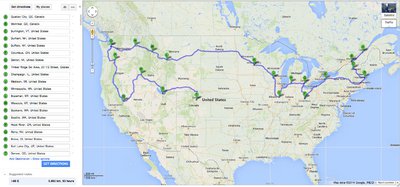 -------
The excitement in the crowd was very real when I showed up. People arrived early to secure a good seat and quickly lined up to get autographs and a quick word with Henrik and Phil. After everyone had gotten to see the Inspired Crew and get some signatures, Eric promptly gave some words about how the tour was not about satisfying sponsors or anything like that, but that Phil and Henrik had paid for this themselves and were doing it for the joy they, and others, get out of the sport.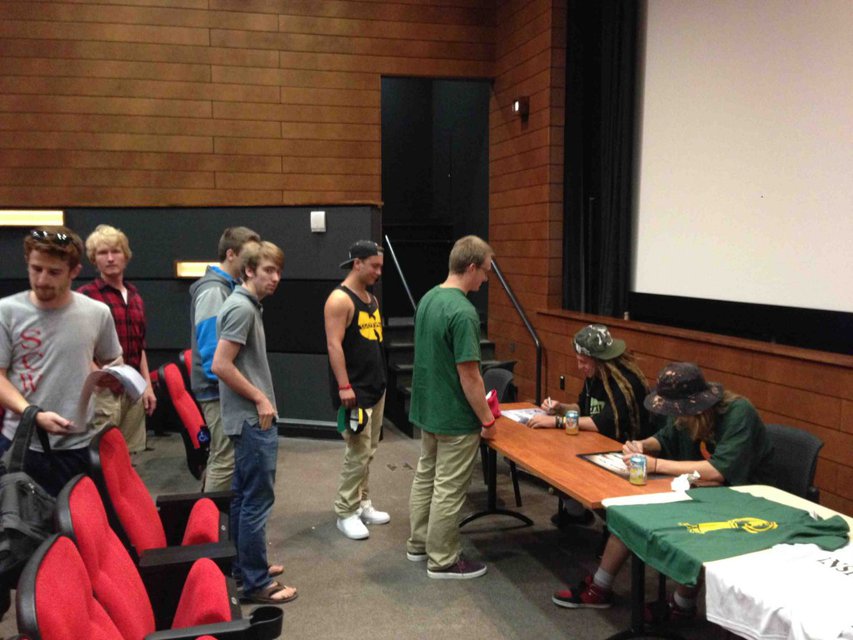 Fans lined up to get autographs from Henrik and Phil
-------
The theater darkened and Phil's movie came on first. Structured around songs off U-God's "Keynote Speaker", Phil's movie is mostly urban based, but also showcases his creative style in the backcountry. The urban segments were absolutely crazy and astoundingly inventive. People were clapping and cheering after every single trick, which Phil stomped with his unbeatable style.
After throwing out some free swag and the rest of the "Inspired Wisconsin" shirts, Henrik joined us in voicing his continual amazement of "Keynote Skier" despite having seen it multiple times. He quickly got his movie loaded and fired it up.
Henrik's movie takes a slightly more relaxed vibe compared to Phil's quickly edited film of banger after banger, but "Road to Zion" was just as incredible. Combining lots of backcountry shots, Henrik wowed us with just how much he can fucking shred all around the mountain. I have a feeling that this movie will place him in a new category of skiers that he has been omitted from before (remember the hate he was getting after he announced his plan on competing in a big mountain tournament?). And don't worry, there are a fair dose of park and urban shots also.
The movies really gave us all a showcase into each skier's season and just why they are so influential to so many people. Having them sitting behind me a few rows made the vibe even more crazy and spectacular. The whole time I sported a mixture of pure happiness and awe on my face and from quick glances around the room (wouldn't want to miss a shot) and the constant cheers, the same was true for everyone else. It was also a pleasure seeing these films on a large screen (according to Iberg it was the best screen they had shown on at that time), and added a lot to the experience.
After the movies ended, the Inspired Crew gave some final words thanking all for coming and everyone joined them down on the floor to take some group pictures and collectively yell that nights version of "for the children", which ended up being "for the dinosaurs" under Phil's choice.
Henrik, Phil, and Eric reached out to as many fans of freeskiing as they could and showed that they "are really here with [us]", to use Phil's words. Their films and appearances made a lasting impression and hopefully we too cemented that we are, and always will, be there with them, cheering on until the end.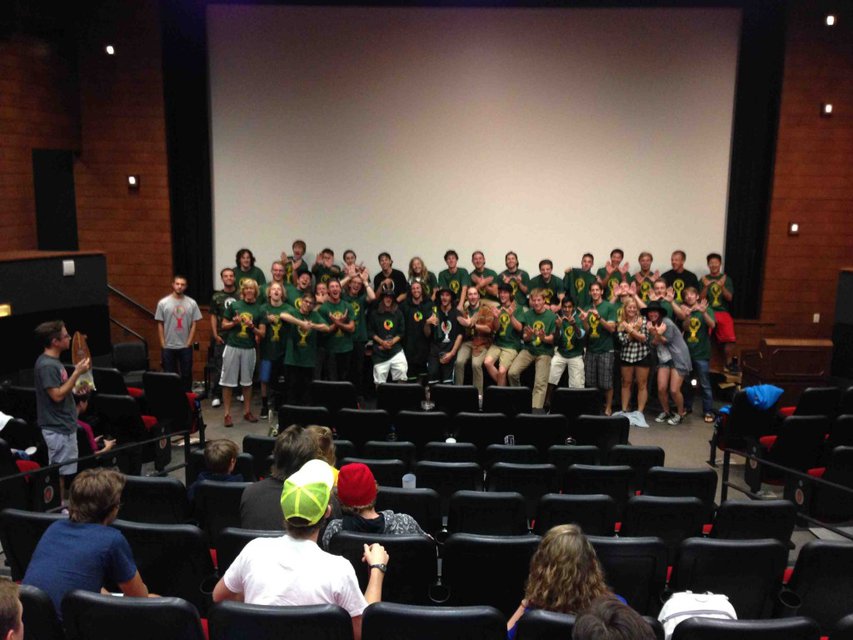 The Inspired T-Shirt Crew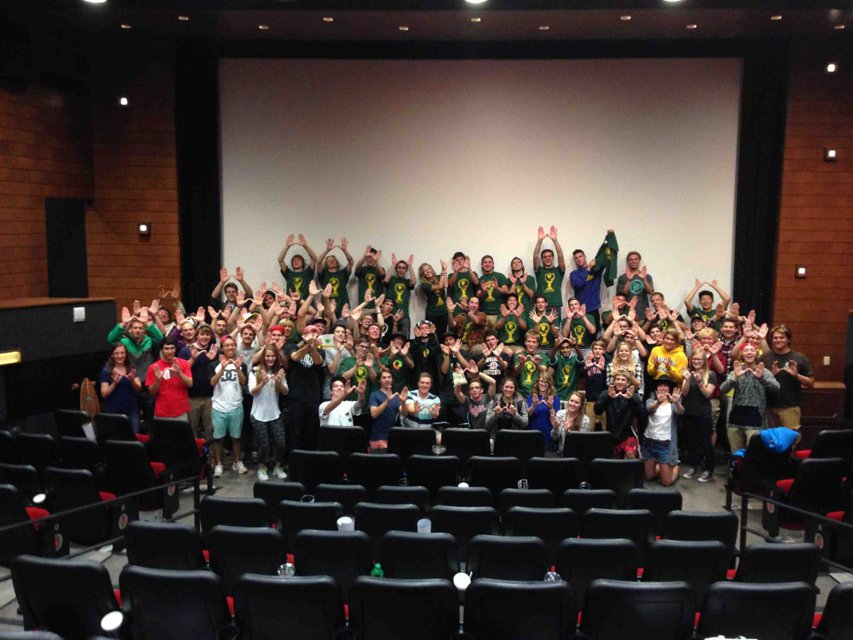 Everyone down on the floor for a final picture
As I forgot to bring a camera, all the pictures have been taken from hharlaut.com and philcasabon.com
Big thanks to the Hoofers Ski and Snowboard Club of UW-Madison for hosting this and of course, Henrik, Phil, and Eric for starting the whole thing!