indiSystems makes simple, affordable, and quality cinema accessories. So if you are part of the growing wave of cinema production aficionados get yourself over to their website and check out their products to bring your footage to the next level over your competitors. Tim is an extremely busy man who stands by his product. It may take a while to get through via email, but give him a call and he will answer any questions you may have. It's very gratifying to deal with someone who is as passionate about their job as we are about ours.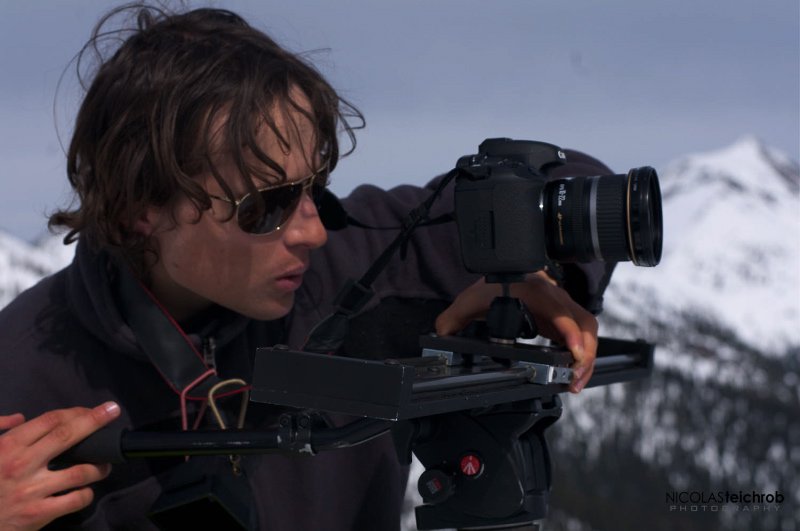 indiSlider on a tripod. Pan and tilt. Or mount with tripod head on top of slider with accessory.
The indiSlider. Why spend valuable time on set setting up track and a dolly when you can get beautiful, smooth, tracking shots in mere minutes with a simple slider? Every sliding shot you'll see in Perspectives clips and in the finished film was done with our indiSlider. Put it on the ground or mount it on a tripod, hang it in the ceiling. Why spend thousands of dollars on competitors offerings when you can start sliding your camera at a mere 99 bucks at indiSystems?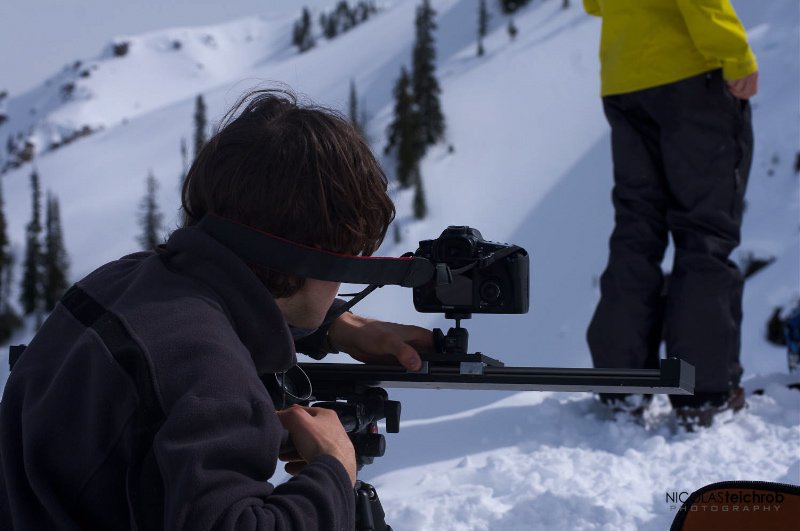 indislider at Selkirk Wilderness Skiing before a big boom!
The indi (compact shoulder rig) isn't listed on the product page yet but a similar offering is available in the indiRailsPro DSLR line. The compact rig folds into itself to fit in a small box and is a beautiful shoulder rig with endless options for configuring it to body size. Having used other shoulder rigs like Cavisions and RedRock's the little detail I like most about this unit is the small arm with a padded bracket that rests against your chest. Now you have 3 areas of support for smoother handheld shots and less fatigue in the long run. Trust me. Even supporting a lightweight DSLR rig for a whole day on set can put the strain on the back when only your hands and your shoulder take the weight. Call Tim. Hopefully he has more of these in stock, because it is a very sweet little unit that hopefully will be up on his website soon. If not you can't go wrong with his current shoulder rigs.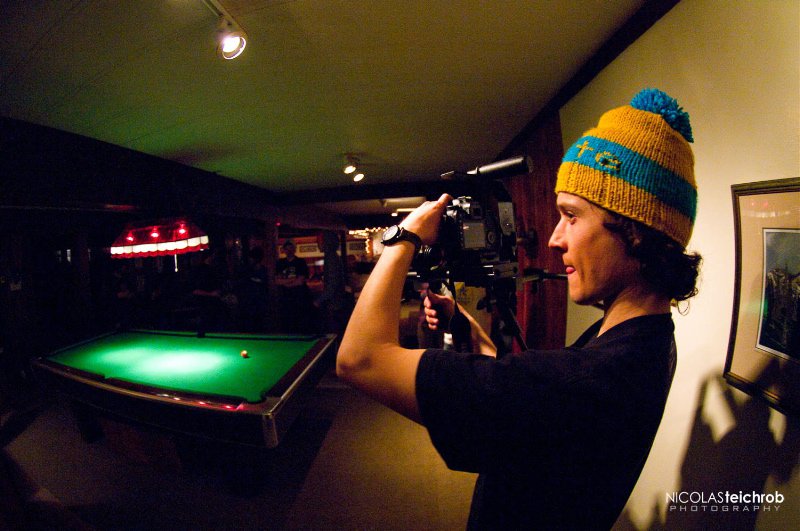 indi (name not yet released compact shoulder rig)
The best thing about these products is they cost a fraction of the competitors offerings. More indiSystem product reviews coming soon.
That handle at the top is a nice add on for ground level shots. Details folks.
Cheers!
- Athan