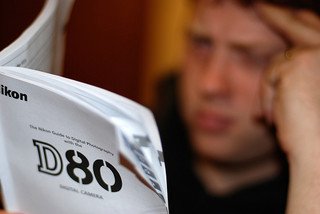 See more from Bill Pevlor at Pops Digital Photography
I?ll be the first to concede, I am not a great photographer. The eternal optimist in me likes to think all things are possible. The pragmatist in me realizes I have a long way to go on my personal journey to photographic greatness. It may be a long way to go, but I?m on my way and serious about improving. I subscribe to photography magazines, glean articles and tutorials online and follow the work of some truly great photographers. All of that is valuable, but I?ve stumbled upon something that has dramatically improved my images more than everything else, combined.
I use an incredibly simple, two-step program. I revisit the plan every now and then and always gain something new. I believe it is essential for beginners, will advance the intermediate and can even boost top professionals a notch or two. As powerful as I believe this program is, it comes with a natural deterrent ? its simplicity.
This program is so simple I?m afraid many will dismiss it without giving it a try. So, before I lay it out, take a moment to relax, inhale deeply, find your happy place and open your mind to a novel concept. Resist the urge to roll your eyes and scoff when you realize how simple it is. I guarantee, if you put it to the test and follow each step fully, your photos will immediately improve. (I?m already upgrading my account to handle all the flood of ?Thank You? emails.)
Alright, enough of the sales pitch ? let?s move on to my incredibly simple, two-step program for better photos. (Remember, no scoffing.)
Step One: Read the Manual
I?m talking about the operator?s manual for the camera you use. The most difficult part of this incredibly simple program may be locating your camera?s manual. Make the effort. Maybe, it?s a printed booklet, maybe is on CD, maybe you?ll have to go on line and download one.
If you?re like most people, when you first got your camera you couldn?t wait to flip the switch and start snapping. Today?s cameras are so easy to use, that?s about all you have to do ? turn it on, push the shiny button and?voilà. That?s what I did. That?s what we all do. And maybe later you got around to reading the manual ? at least certain parts.
Today?s digital cameras are easy to use but also very advanced. Even the least expensive point-and-shoot models are packed with incredible features. I?ll bet a majority of camera owners don?t know half of what their cameras are capable of. It?s a shame to let all those bells and whistles go to waste.
So, the first step is to read your camera?s manual, cover to cover. In fact, I suggest you do it with your camera in hand, experimenting with each setting; even the things you?re sure you?d never use. It?s funny how those obscure settings come in handy when you know they exist. You?ll soon be ready to move on to step two.
While you?re waiting, keep your camera busy. If you?ve faithfully performed step one, you?re already realizing the benefits. You are more aware of your camera?s abilities, you?re confidently moving through layers of menu items with ease, able to switch settings without ever taking your eyes of your subject. Your images will steadily improve as the relationship with your camera matures.
After approximately six months of this maturing process, you should be ready for my incredibly simple second step ? where the greatest improvement is made.
Step Two: Read the Manual ? Again. (Remember not to scoff.)
Yes, dig out that manual again and reread it. You can skim over the areas you?re familiar with, but take time to look, again, at the other settings and features that you?re not using on a regular basis. With the past six months of maturing under your belt you?ll begin to uncover possible solutions to situations you?ve experienced.
When I moved to step two, I discovered several settings I hadn?t used that would resolve problems I?ve been trying to overcome or had given up on. For example, I learned a default setting (D-Range) in certain situations could be causing some noise problems I occasionally have trouble with. Just last week, I took a nice photo of a bird. It was a rather bland cowbird but the setting and lighting was superb. I thought I had a real keeper until I looked closer and found the level of digital noise to be unacceptable.
Keep in mind, I had completely read the manual before. The D-Range setting issue didn?t register then. Today it?s an issue I?m dealing with and it practically jumped off the page at me. I?ve experienced the same kind of epiphany with auto-focus settings, flash intensity adjustments, histogram views, and countless others. Each discovery has helped improve my images.
Try my two-step program. Read your camera?s manual and let all that technical info ferment for about six months while you ply your craft. Then go back and read the manual again and discover all you overlooked or didn?t remember from the first time; the back room stuff that has suddenly moved to center stage. I know it?s incredibly simple, but it?s been incredibly productive for me.
See more from Bill Pevlor at Pops Digital Photography. Also connect with him on Twitter, Google+ and Facebook
Post originally from: Digital Photography Tips.
Check out our more Photography Tips at Photography Tips for Beginners, Portrait Photography Tips and Wedding Photography Tips.
Incredibly Simple 2-Step Program for Better Photos