As with every Thursday there was another great free concert as a part of the Gallivan Twilight Concert Series this week M. Ward made it all happen. Now that the t-shirts have been sold and had time to circulate through peoples wardrobes it is always a nice sight when you spot one in the wild. We managed to snap some photos of friends and customers wearing the gear, some falling into both categories.ÂÂ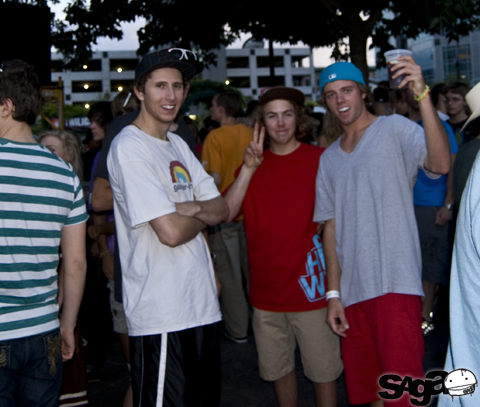 Trevor Woods and crew in the house, no Saga shirts but good people nonetheless.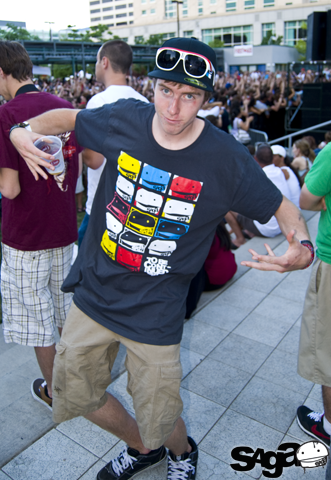 Max a long time customer/OG on the saga scene. What up Max!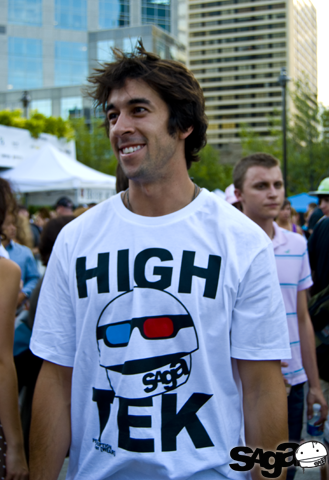 This is Austin, not a customer, but still High Tek.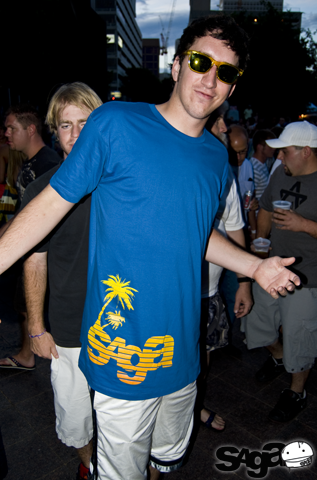 I didn't even get this guys name it was a walk by photo, good thing he was ready. Thanks for the support dudes!