Tat dow!  There I am... twenty four years old, poor as fuck, and on the move to Argentina.  Dreams and obligations tangled up in a cluster of society, hopes, dreams, accomplishments , failures, and stakes.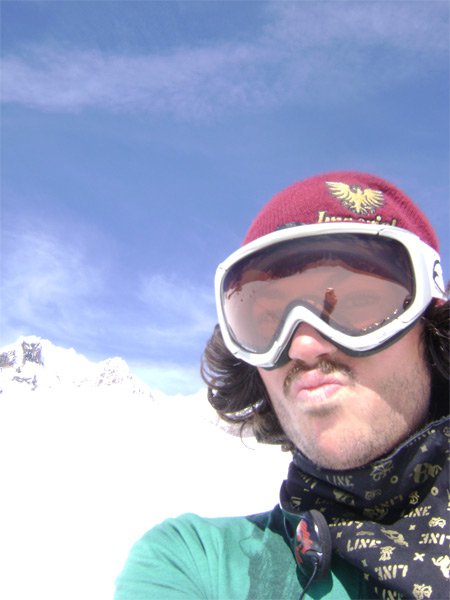 Somehow, I couldn't be happier.  The lifestyle of living off nothing and being a veteran ski bum has taught me the best of lessons... respect!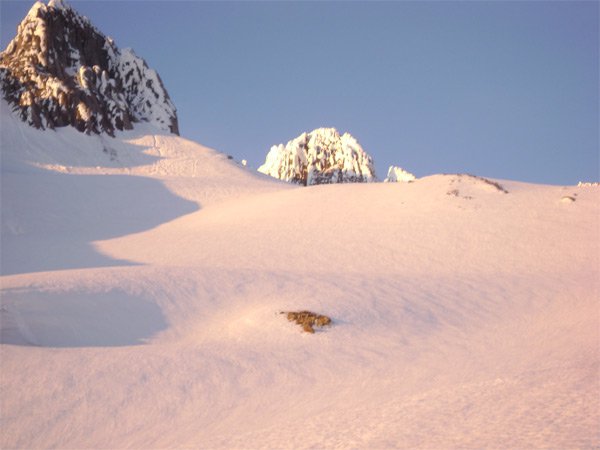 Nowadays.  All I hear in skiing... "Is the up and coming, unknown, underground, famous, elite and complete."  Trying to appeal to a public with no knowledge of foreign countries, continents, or concept is hard. Im blessed that there is a handful of folk on this same realm.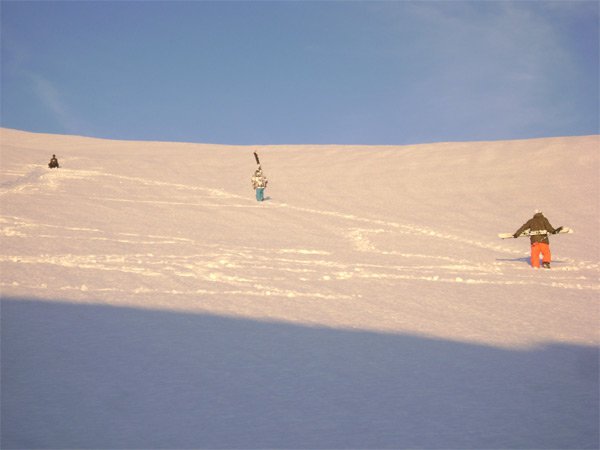 At times, these folk cross paths.  When this happens, its a relapse in time, similar to adventures of Jack Kerouac, philosophies of Socrates, or even battles from Bruce Lee.  With human history weighted heavily on our shoulders.  We're just trying to make it go down with a smile .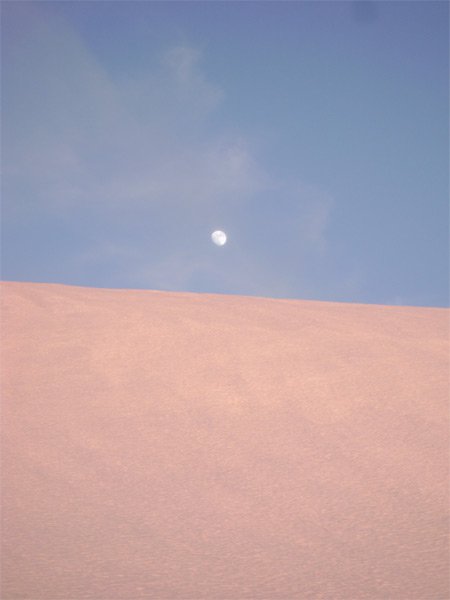 Having never met Pollard, and not knowing what to expect.  It was obvious in the first 5 minutes that he's just another person.  Open minded and full of life, is one of the ways he could be labeled.  As for the rest; Pep, Chris, Andy, Ike, Justin, Low Cash, and Felix. Hell yeah!!!   Nimbus is a group of dreams.  With insane determination and spirit, I was lifted off to the Northwest.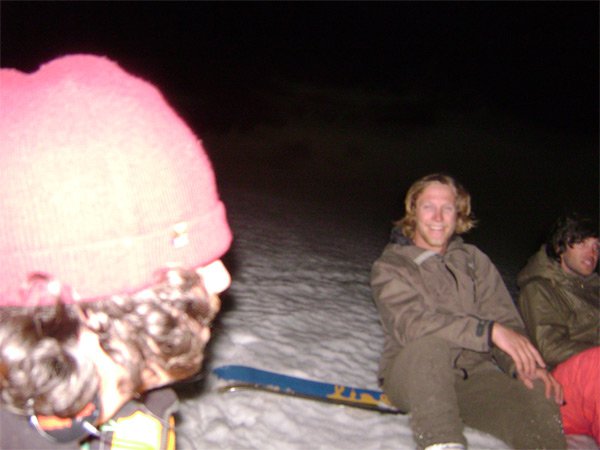 a little night stroll, Ike, Eric, and myself.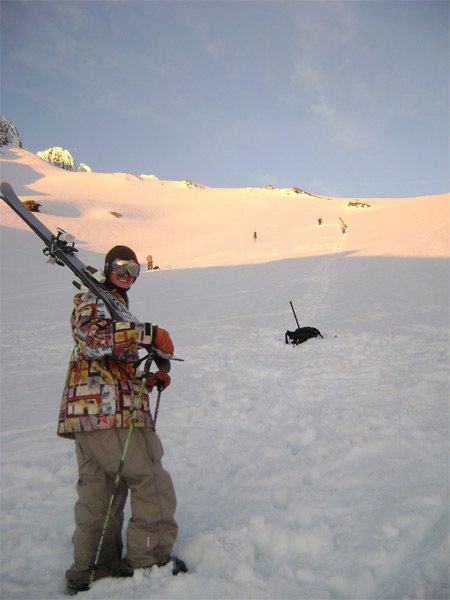 Good old Chris B.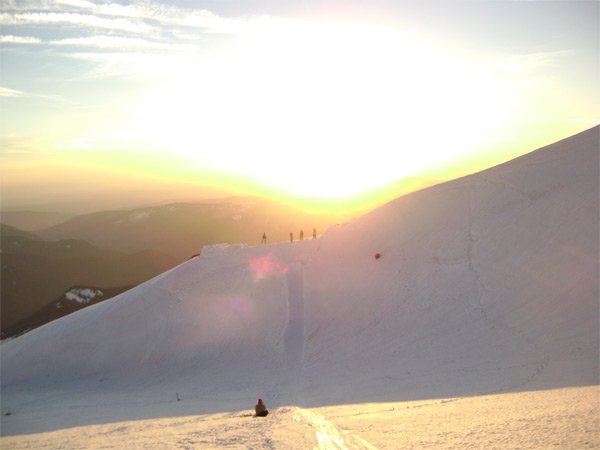 Dropping...
God? Is that you?!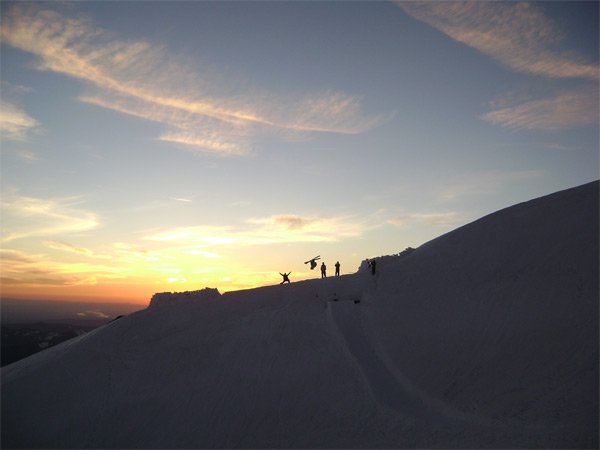 High above the Ferngully forest of Oregon. On the blazing white fields of sunburn and wind.  Art was being created for all the heavens to see.  Nothing but fun was shared.  After all these years of watching these guys on the tele. The naked eye has been waiting for this for a long time.   From here on out...only time can tell.  All there is to know is that I am alive.  Living in the here and in the now.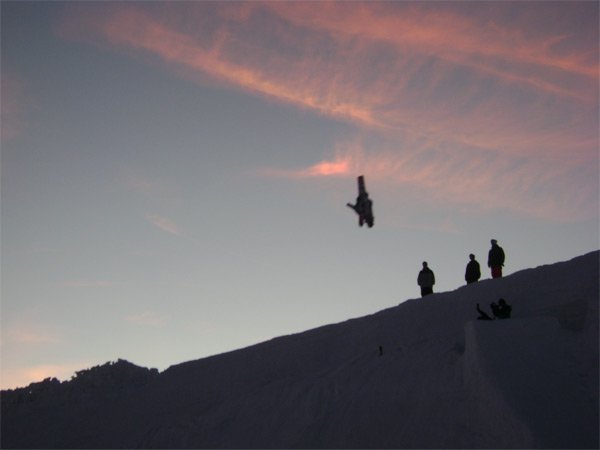 I think this is a flying Pep saucer.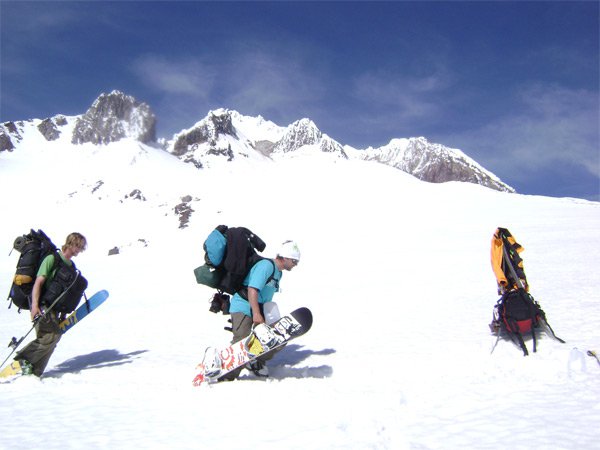 Wherever skiing can be found I plan to make my turns. As fast a they will appear... they will disappear, melted or covered, my spirit will forever be there.  Feel it.
check the VIDEO here in the Skiers Union or on the Newschoolers Podcast!
super thanks
Gfunk!!!
Note: Thank you Jackie HN from Japan for the slow motion Mammoth shots, Felix for some of the photos in the edit, and my favorite...  The musicians! Lovage,and Björk I don't know yall but thanks for  lifting the spirit!