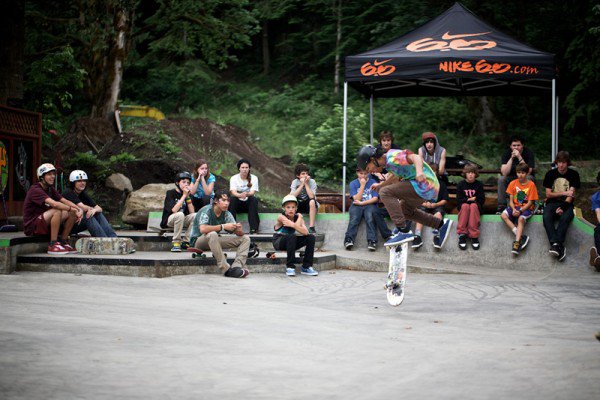 Our awesome skate coaches Ian Neal and Sev Boosinger put on clinics and skate contests EVERY DAY for all campers. Whether you ski, snowboard, skate, or BMX during the day, you can participate in the skate events in the afternoon and evening. Learn new tricks, take the kickflip challenge, get slappy on the curbs, and play games of SKATE. You can win prizes from our skate sponsor NHS, including Independent, Creature Skateboards, MOB Grip and more. Check out photos from a game of SKATE during Session 5.
Rock, paper, scissors to see who goes first. Coach Ian holds up some prizes.
The line up, including Dex's Shop Randy Nugent, who happens to be pretty good at skating, too!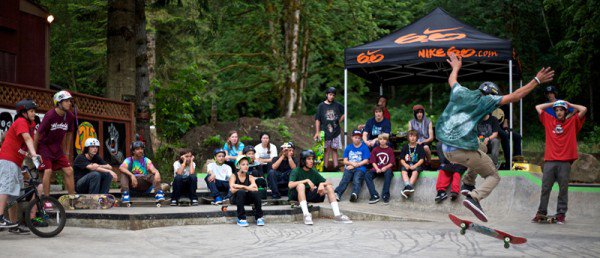 The crowd watching the tricks go down.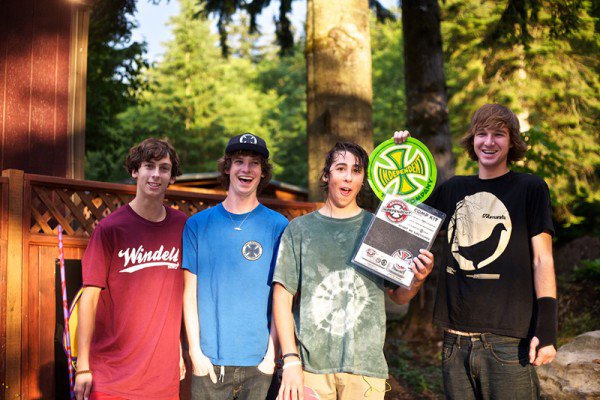 The winners with Sev and Ian!
Windells - BMX. Skiing. Skateboarding. Snowboarding.