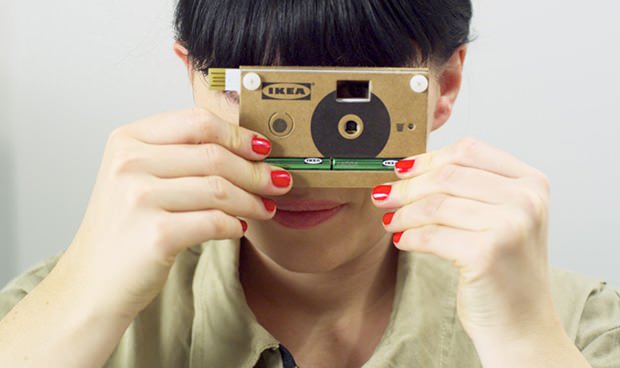 Earlier this week a photograph of a mysterious IKEA digital camera crafted out of cardboard took the web by storm. Now more details are emerging and we now know that the camera is very much real. It will be called KNÄPPA, and was designed in collaboration with Stockholm?s Teenage Engineering. Billed as "the world's cheapest digital camera", the KNÄPPA is made out of a single piece of folded cardboard, a single circuit board, a camera sensor, and an integrated USB connector.
Here's a video introducing the camera and showing how it's used:
It's powered by two AAA batteries that can be replaced by unscrewing the two white screws in the corners of the camera.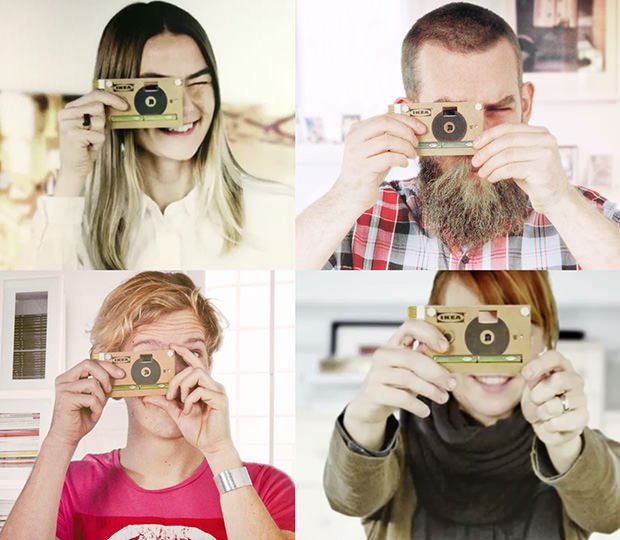 IKEA has even published the camera's manual to the web. No word yet on the camera's launch date, availability, or price.
IKEA PS 2012 KNÄPPA (via It's Nice That)