While I couldn't understand the speeches in french, except for when I heard "backflip mute grab," I could feel the love and dedication to JP. Quoting the IF3 Festival, "JP Auclair has been a part of the fabric of iF3 since the festival's inception in 2007. In many ways, when iF3 celebrates the accomplishments of the filmmakers and athletes in freeskiing, it celebrates the legacy of JP Auclair."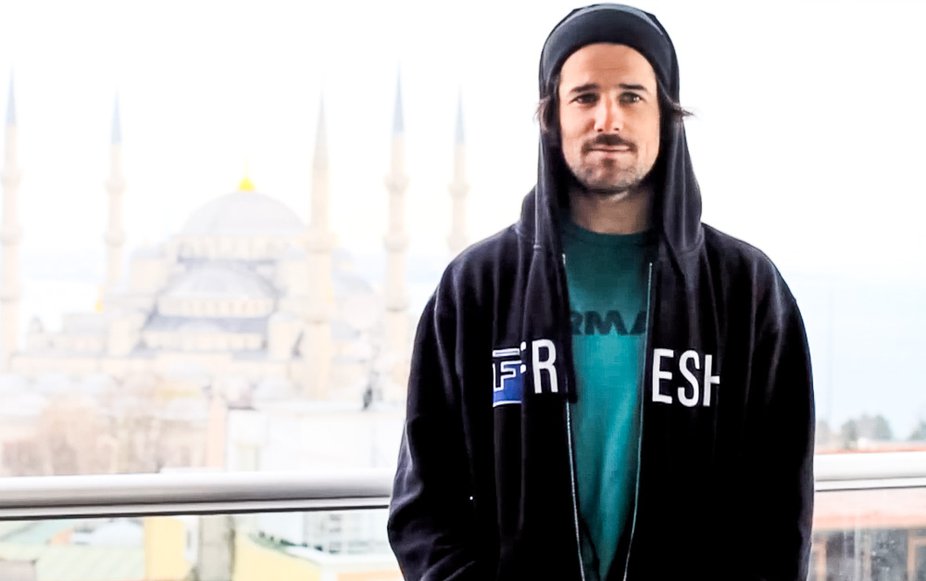 Photo: Downdays.eu
A full range of tributes from JP's ski career brought the house down this saturday evening, with the profit from tickets going to The JP Foundation.
Mike Douglas spoke about his relationship wit JP and shared his Segment from Poor Boyz Productions film "The Game," and Alpine Initiatives shared speeches about a film about JP's charity work. A number of other friends shared parts and film segments. These pieces brought smiles and tears as we looked back and celebrated the life that JP lived.
https://www.newschoolers.com/videos/watch/752830/we-love-you-jp
Thanks JP.