It's take me a week or so to recover from the carnage that was IF3 ski film festival over in Annecy, France. It was a weekend that brought together filmmakers, athletes and the fans to watch and enjoy the offerings from this years movie companies. I made a little album of some shots over on my facebook fan page which you can check out and also wrote a pseudo acceptance speech for the guys over at ESPN.
As i'd mentioned in an earlier post there was a photographic element to this weekend with awards being given for Best European Photographer as well as Best Picture. Now i'd been shortlisted down to the final 8 for best photographer and during the awards ceremony my nerves built up until the award was announced. Alas, it was not to be my year as i just missed out coming in second place.
5 minutes later i found out that i'd won the best picture and was more than happy to collect my award. All planned thanks and recognition to anyone that had helped me this season went out the window as i bumbled my way through accepting tit, but what the hell it was a night to enjoy. Ordering pizza and champagne at 1 in the morning, sat around with my friends reflecting on a great weekend in France was the icing on the cake.
Thanks a lot IF3 Annecy, can't wait for next year.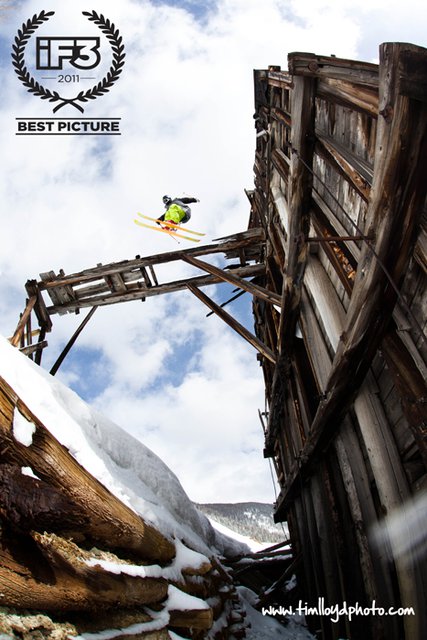 Australian skier Dhanu Sherpa takes Best Picture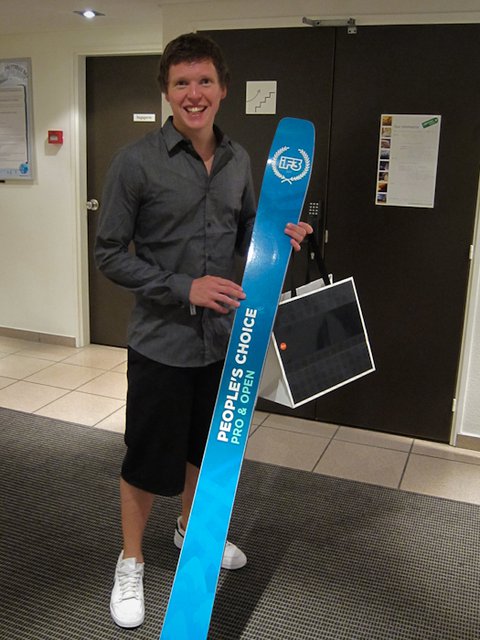 Quite obviously never made it back to my hotel to get changed. The purchased 1 hour before dress shirt complimented the shorts perfectly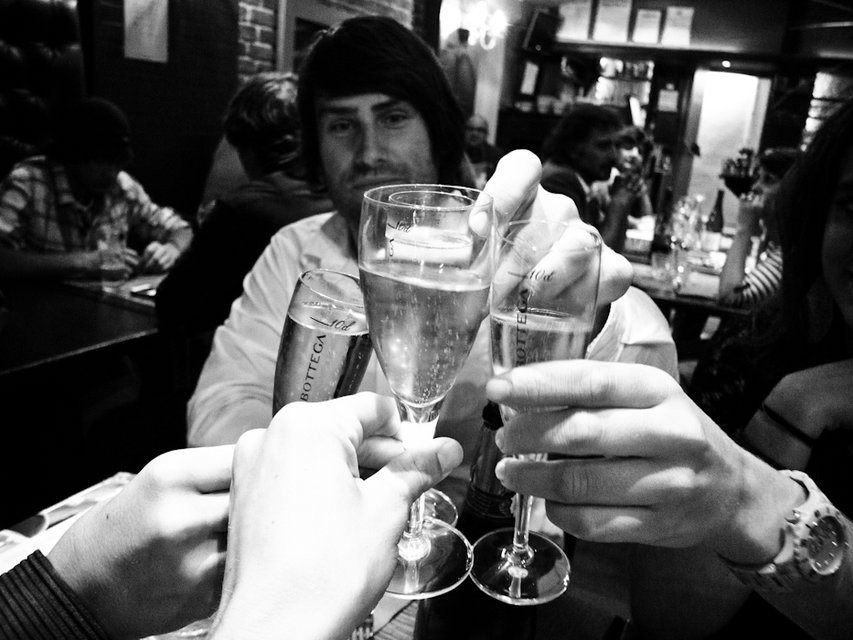 Out comes the champagne
My little present from the guys over at Leica, the pinmaster II