Words: JF DuRocher
Photos: Jean-Marc Favre
After an exciting three days, the fourth and final day of the inaugural IF3 Europe called for a little bit of a rest along with a ton of more great movies.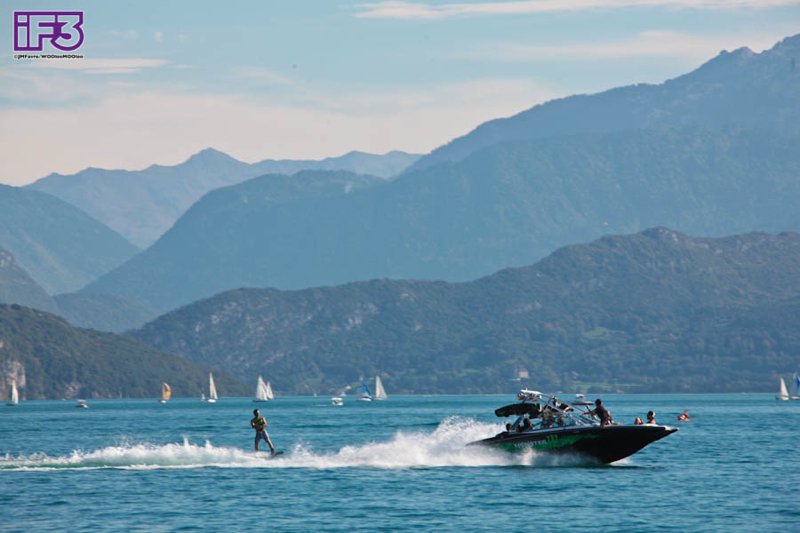 Annecy, France
I unfortunately didn't get to see all of the films, exhausted by the marathon that was IF3 and IF3 Europe. That said, I did make it to Level 1's Eye Trip though, where I had promised Kaya Turski to show up. Monsieur Ahmet Dadali is killing it and I now understand why he won Best Male at IF3 in Montreal. Congrats my man!
During the day, movies such as Hello by Flatlight films, Invicibles by Mog Productions, Azadi:Freedom by B4apres Media and last but certainly not least, Revolver by Poor Boyz were shown at Cinema Decavision.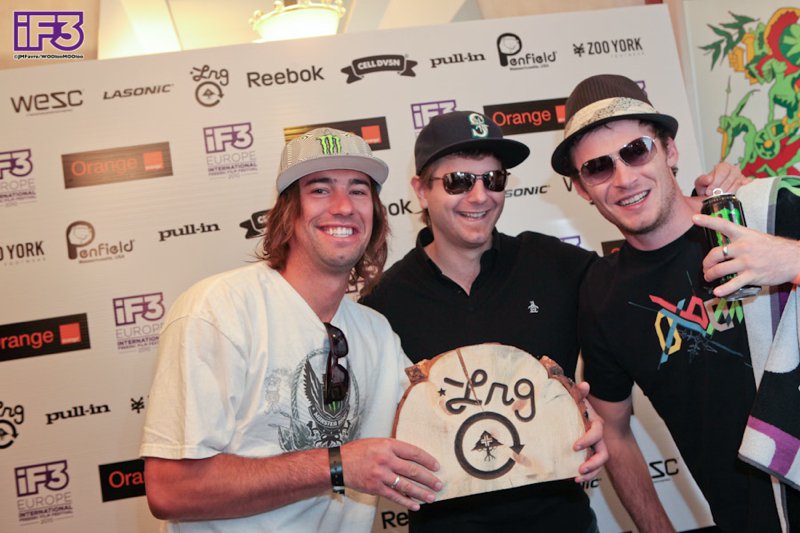 Luke Van Valin, IF3 co-founder JF DuRocher and Laurent 'Lolo' Favre
IF3 Europe has been a revelation to me, as Annecy, with a population of 52,000 people and 191,000 in the surrounding areas, was bombarded by IF3 Europe and I am confident everyone knew what this event was all about. As a result, I was more than impressed with the European response and it fires me up to make it even bigger and better next year in Montreal.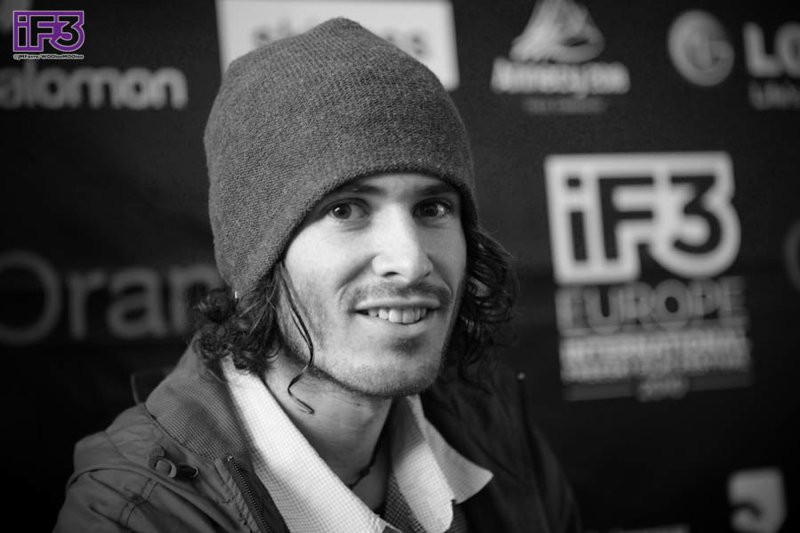 IF3 Europe organizer Gaylord Pedretti. Merci!
I tip my hat to Gaylord Pedretti and his Like That team for such a great event. They took the opportunity to run IF3 Europe and showed Felix and I exactly how it could and should be done.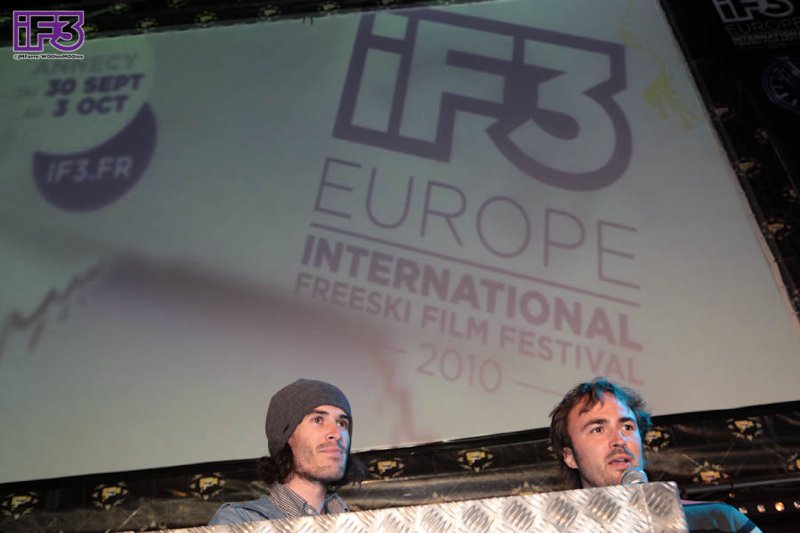 Gaylord Pedretti and IF3 President Felix Rioux
It would be easy to compare IF3 in Montreal and IF3 in Annecy, in my words; these were two amazing and different events sharing the same topic. We are blessed to be able to put together such great experiences, I hope that everyone who had the chance to partake in either one or both were as satisfied as I am with the result.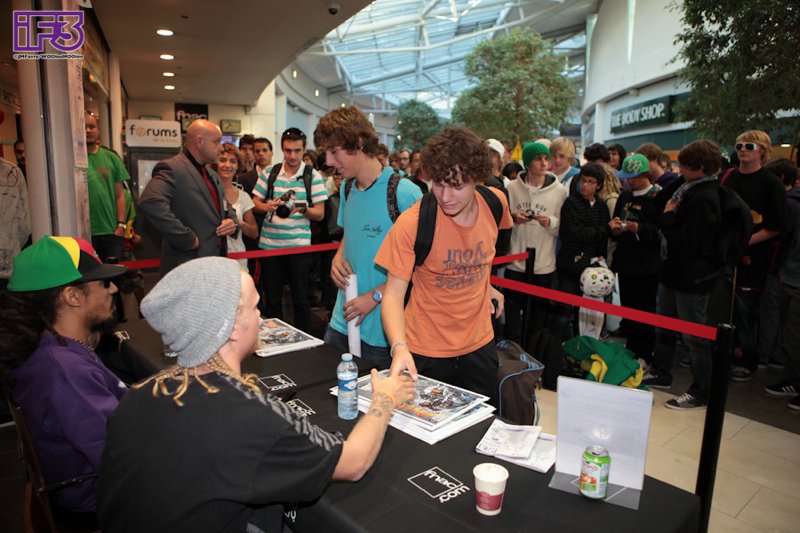 Even though Montreal will always remain my focus, despite the fact that dealing with the city can be puzzling at times, I believe we can and will make IF3 in Montreal as well as IF3 in Europe bigger and better each and every year.
IF3 was created for you, and we are always trying to improve it, so please don't hesitate to pass along your personal comments and suggestions to: jfd@if3.ca. I look forward to hearing from you.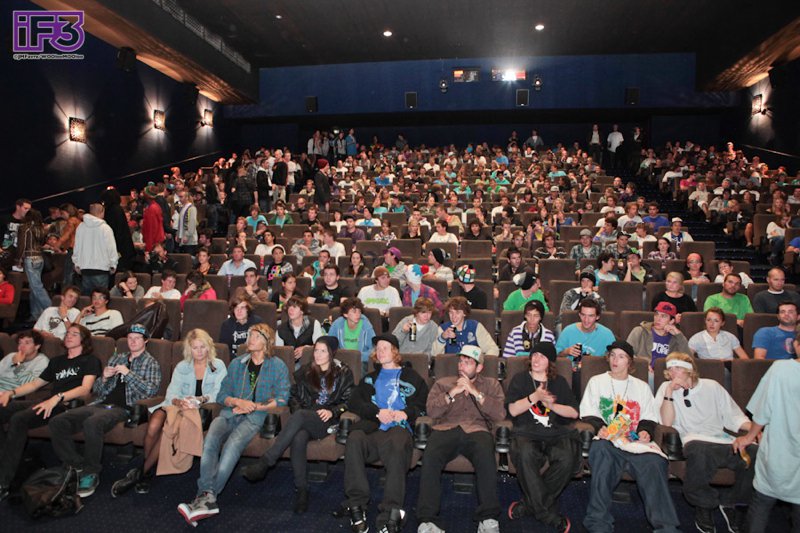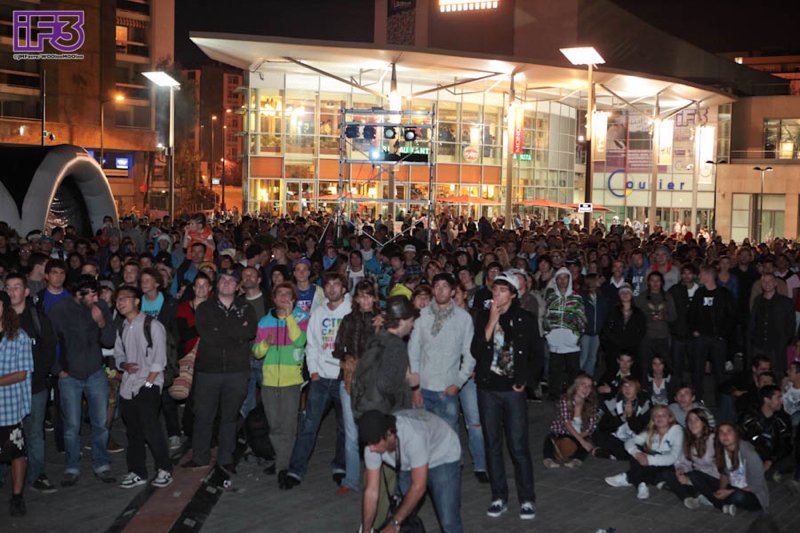 I would also like to personally thank all the people who worked so hard this past weekend to make the first ever IF3 Europe a reality, especially everyone from Like That, the reps, tech reps and interns along with a very special thanks to the following people: Gaylord (Merci de ton authenticité et d'avoir relevé le défi), Lily (Merci de ton intensité et de ta bonne humeur), Jason Wolf (your inspiration and positivity is priceless my proper geezer friend), JP & Guillaume (for being awesome traveling buddies and all around great guys), Felix (for killing it and not snoring too much), Guillaume Tessier (for your friendship and a great outlook on life, prends ca cool mon beau bonhomme), Lolo Favre (for being so damn cool), Anais Caradeux (congrats on signing with Orage and keep on rocking), Kaya Turski (you're the best and keep it that way sister), Bruno, PauPaul, Yo & Gino (you guys rule and are why Annecy is so awesome, keep it real guys!), Simon & Ben (thanks for the boat rides and great talks, you guys are inspiring), Richard Permin & Anne-Flore Marxer (for being the sweetest couple and great people), Guillaume and the Skipass team for their support and friendship, JF, B-Dog, Alexis, (Merci d'être la, c'est très important pour nous), Mattias, Kevin, Xavier (faut continuer, vous etes trop fort!) Allison Thompson (thank you for your friendship), Sean Pettit & Luke Van Valin (thanks for killing it guys), Nick Martini (keep smiling my friend! Your future is bright!) Tanner, Iberg, Cali P (truly inspiring!) Tyler & All Star (thanks for making it happen and for putting on an awesome series of performances), JP & Ingrid (quel beau petit couple et un homme de parole), Julien Jouan and the Gift Room guys, Trey Cook, Remy, Clive, and les boyz d'ESK for their amazing stories…and most importantly, to everyone who supports the IF3 movement!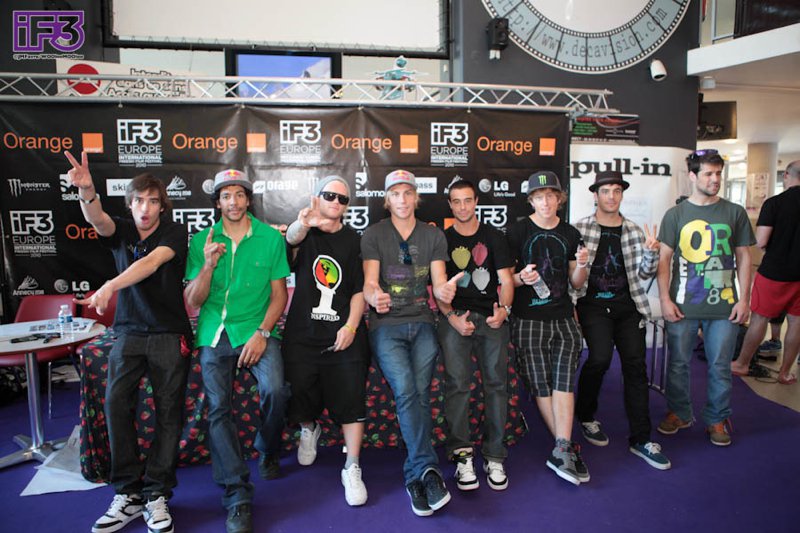 See you at IF3 'On The Road' in Toronto on October 16th and in Vancouver on November 20th!