This weekend, Annecy, France will once again host the second edition of IF3 Europe from September 30th - October 2nd. An International flavor along with a star studded line-up of athletes and filmmakers will make this unique Festival one of the premiere events in the freestyle and freeride world.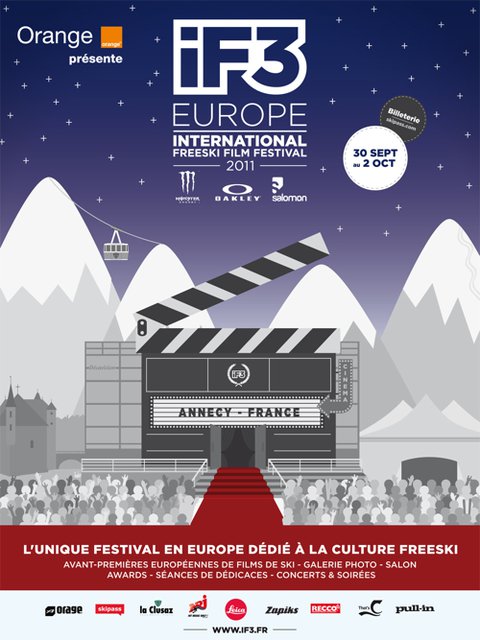 Tucked away in the heart of the French Alps, Annecy is the cradle of winter sports. Many prestigious brands have made it their home and head office, and the city is also the homeland of some of the biggest names in the ski industry, such as Candide Thovex, Sébastien Michaud, Laurent Favre, Richard Permin and Xavier Bertoni. It is in this spirit that Annecy has made IF3 one of their must-attend events of the year.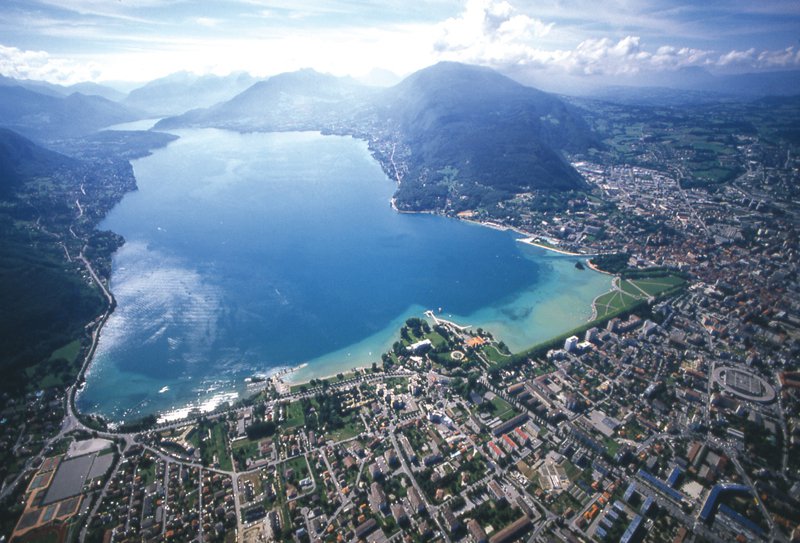 Annecy, France...home of IF3 Europe.
IF3 Europe kicks off the winter season so early that skis are still put away, however after only one installment of this event it has already gained an enormous amount of popularity throughout Europe. This is the event where it all comes together in Europe; where the world's best skiers reunite, where the most talented producers present their films, and where the must-have brands are all gathered in one spot.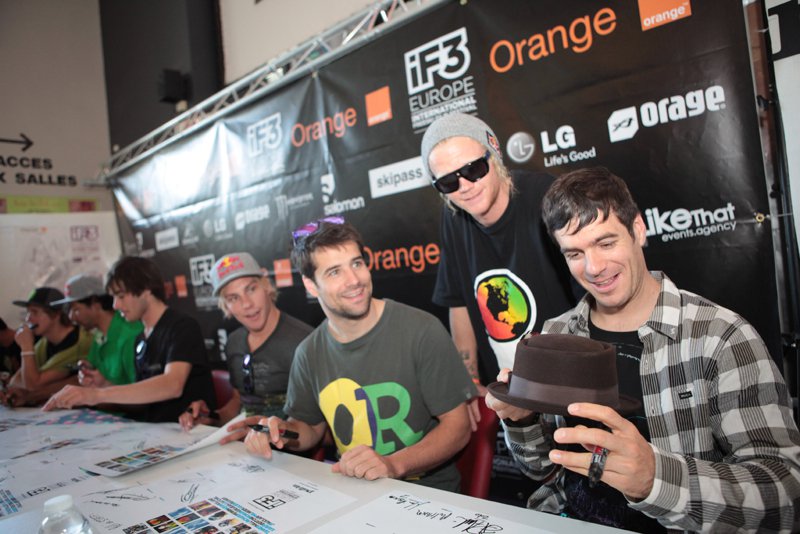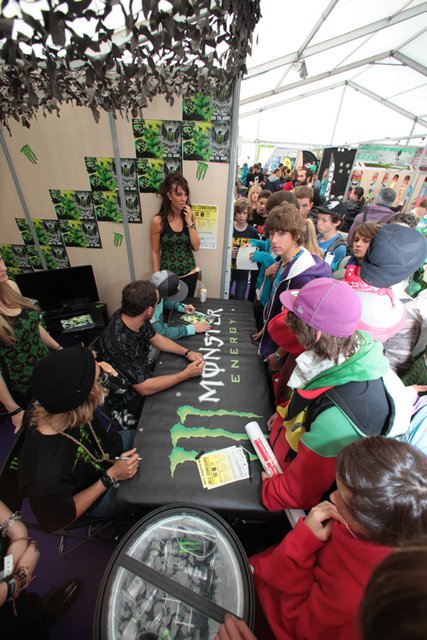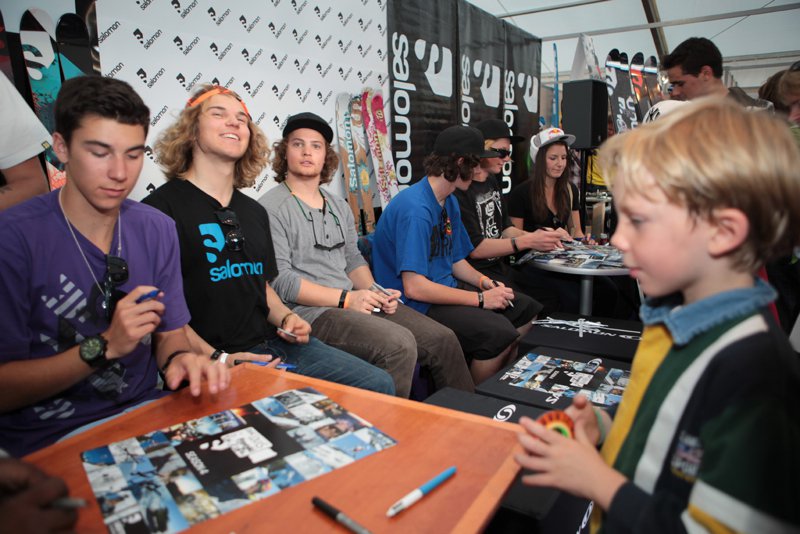 IF3 was founded in Montreal five years ago and expanded to France just last year in 2010. Its main goal is to honor the work of specialized filmmakers along with bridging the gap between the public and the freeski universe. IF3 is an opportunity to enjoy all of the latest ski movies, including full-length features, short films, documentaries and webisodes...many of which are presented as world premieres. This is also the event to attend for meeting those who make this industry possible, as the public has the opportunity to meet and talk to the riders themselves, whom in many cases are only attainable through competitions and autograph signings. IF3 Europe also provides a venue for brands to showcase their products and interact with the public, along with a photography exhibit, contests and music and concerts for everyone! Here's a list of some of the films that will be playing along with the schedule of events and which athletes will be in attendance at this weekend's IF3 Europe...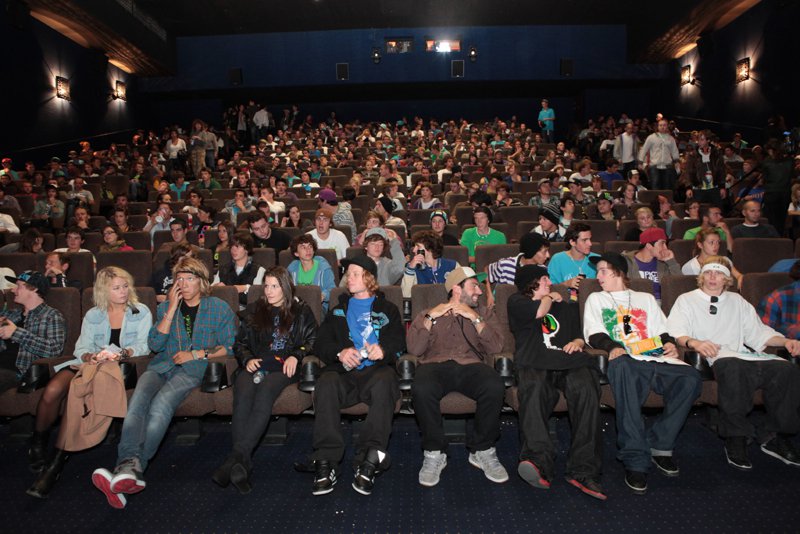 Movies
Inspired Media Concepts' Retallack: The Movie
Level 1 Productions' After Dark
MSP Films' Attack of La Niña
Poor Boyz Productions' The Grand Bizarre
Teton Gravity Research's One For The Road
PVS Company's Animus
Field Productions' Being There
1242 Productions' The Ordinary Skier
Aestivation Entertainment's Lifelong
Chaoz Productions' Broken Record
Separation Films' Ultim8 Separation
Legs of Steel's Nothing Else Matters
Pixl Family's Très Bonne Equipe
...and many more!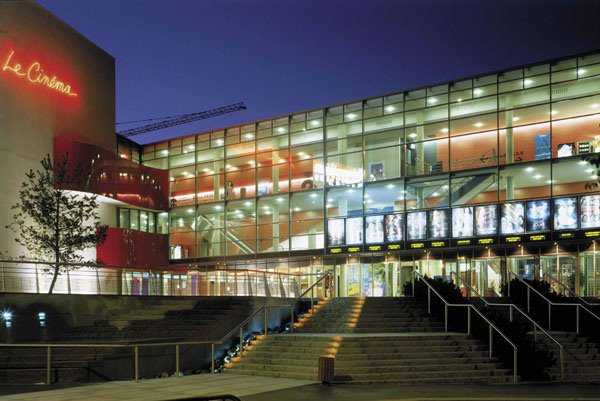 All films will be presented at Annecy's Cinema Decavision. Click here to see the full schedule.
Parties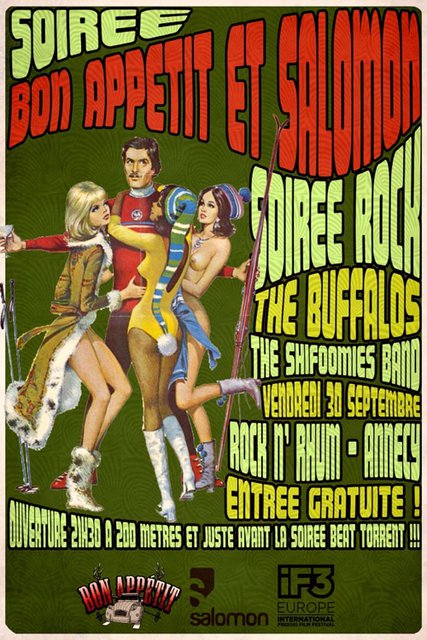 Friday, September 30th - Salomon presents the Bon Appetit Concert at Rock & Rhum - FREE!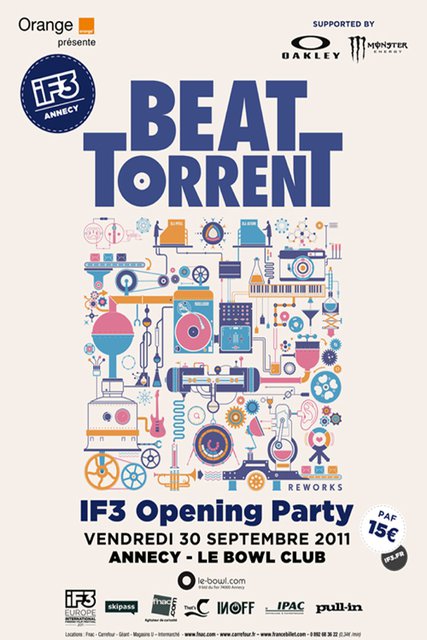 Friday, September 30th – Orange, Oakley and Monster present the IF3 Opening Party with Beat Torrent at Le Bowl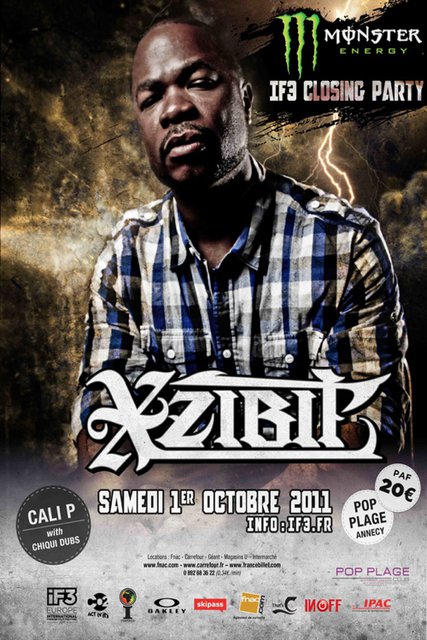 Saturday, October 1st – Monster presents the IF3 Closing Party with Xzibit and Cali P at Pop Plage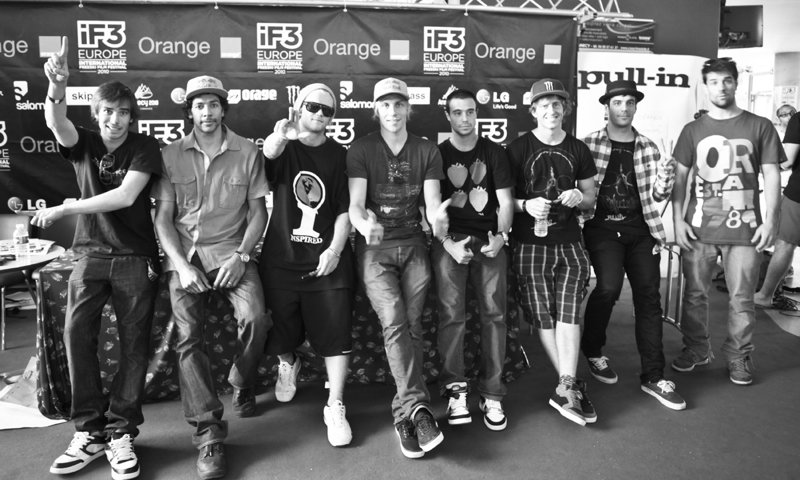 Athletes
Tanner Hall
JF Houle
Kevin Rolland
Xavier Bertoni
Sean Pettit
Henrik Harlaut
Richard Permin
Phil Casabon
Markus Eder
Nick Martini
Russ Henshaw
Jossi Wells
Bene Mayr
Jacob Wester
James Woods
Kaj Zackrisson
Taylor Seaton
Gauthe Silseth
Elias Ambuhl
Paddy Graham
Roy Kittler
Fridtjof Fredricson
PC Fosse
Oskar Pederson
Ane Enderud
Jeremy Pancras
Lolo Favre
Seb Michaud
Enak Gavagio
Sven Kueenle
Simon Ericsson
Henrik Windstedt
Niklas Ericsson
Glen Plake
Mark Abma
JP Auclair
Kye Petersen
Kelly Sildaru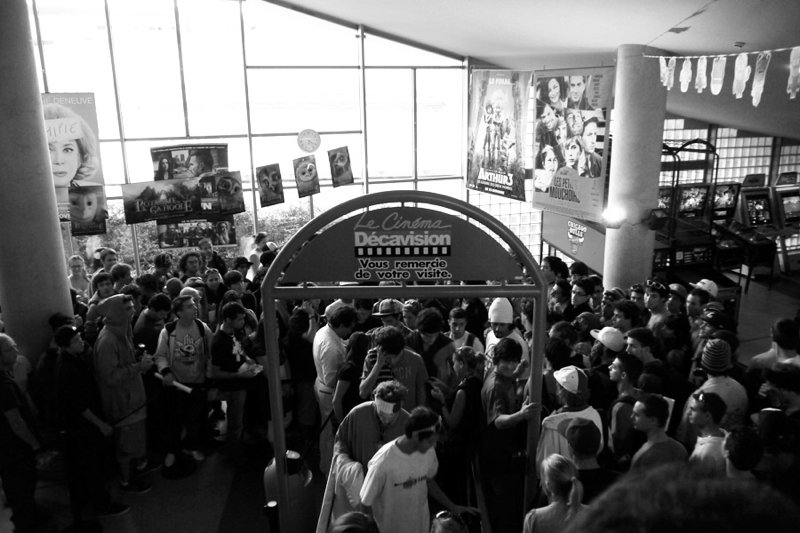 A new feature at IF3 Europe this year will be The Leica Photography Contest. Since photography is an art form naturally associated with the freeski culture, a contest and an exhibit of this medium will take place during the second annual IF3 Europe, and amateurs and pros are all invited to compete! At the start of the festival a Jury will select eight photos, and then throughout the weekend these photographs will be presented inside the Cinema Decavision, which will be transformed into an art gallery for the occasion. During the IF3 Europe Palms Awards ceremony at the conclusion of the Festival, awards will be given for Best Photographer (to be determined by the Jury) and Best Photograph (to be determind by the public). For more info, go to http://www.if3.fr and check out the "Leica Photography Contest" section.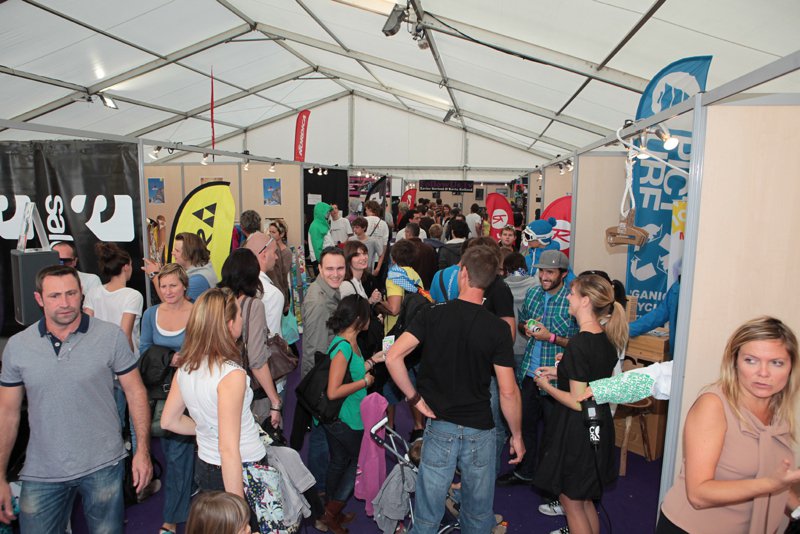 Also taking place at IF3 Europe will be the IF3 Village. In the heart of downtown Annecy and in front of the Courier Center, an 800 square-meter area will be transformed into a gathering of everyone at the Festival: brands, athletes, filmmakers, photographers and of course the fans! For three days, this village will be the place to be, and where you can meet and greet the best of the best and the who's who of the ski industry.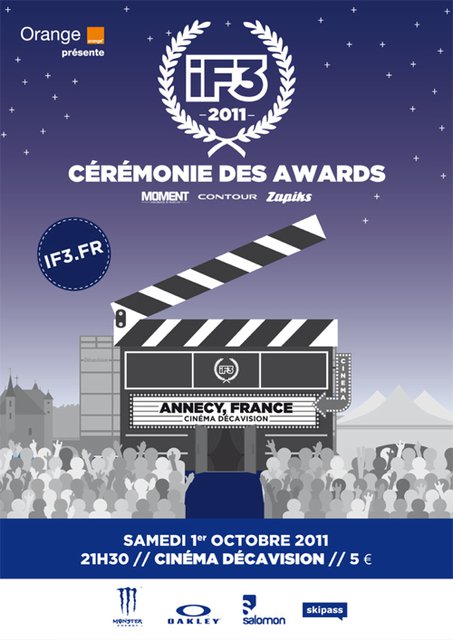 And don't forget about the IF3 Europe Awards! At the conclusion of the Festival, an award show will take place to complement the IF3 Awards that took place in Montreal, where the awards that weren't presented there will be handed out, including Best European Film, The People's Choice Award, Best Male Performance, Best European Performance (presented by Oakley), Best Big Mountain Movie, Best Single Shot, Best AM European Movie (presented by Skieur Magazine), Best Skitape (presented by Skipass), Best Teaser, and the aforementioned Best European Photographer and Best Picture of the Season (presented by Leica).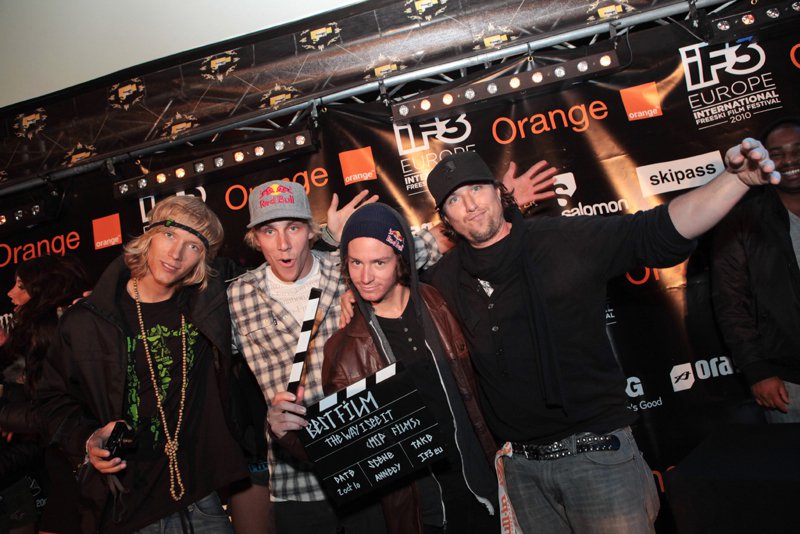 For more information on IF3 Europe, go to IF3.fr, and click here to purchase your tickets for the premieres and parties!