IF3 is excited to officially invite not five, not six, but seven amateur ski movies to our international selection of the best freeskiing of 2009.
The finalists are (in no particular order):
How We Livin' by Stept Productions (USA)
Brand New Day by NSF Productions (Canada)
Hands Up by Secondhand Productions (Sweden)
 
The Affiliates by ESK Media (Canada)
 
Reflections by Mighty Jamming Production (Japan)
Shoot Me by Chaoz Productions (Norway)
 
Outdoor Graduation by Voleurz (Canada)
The IF3 AM judging committee would like to thank all of the film producers who sent in their movies from all over the world, from Japan, Sweden, Denmark, Switzerland, France, USA and Canada. This has been the most complete and diverse group of submissions we've had to work with, There was some great and entertaining movies to screen, and it wasn't easy to narrow it down to seven films.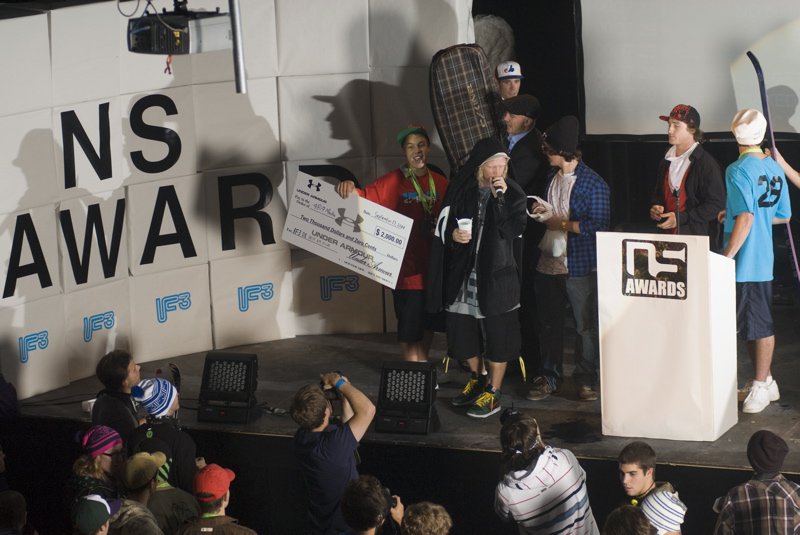 4bi9 Media accepting the award for Best AM Film at last year's IF3
Keep up the good work, and we hope to see your movie again next year!
Sincerely,
Felix Rioux
IF3 President