Words: Jeff Schmuck
Photos: Matt Stauble & Charles Spina
The fourth annual International Freeskiing Film Festival officially kicked off last night in beautiful Montreal, Quebec, Canada.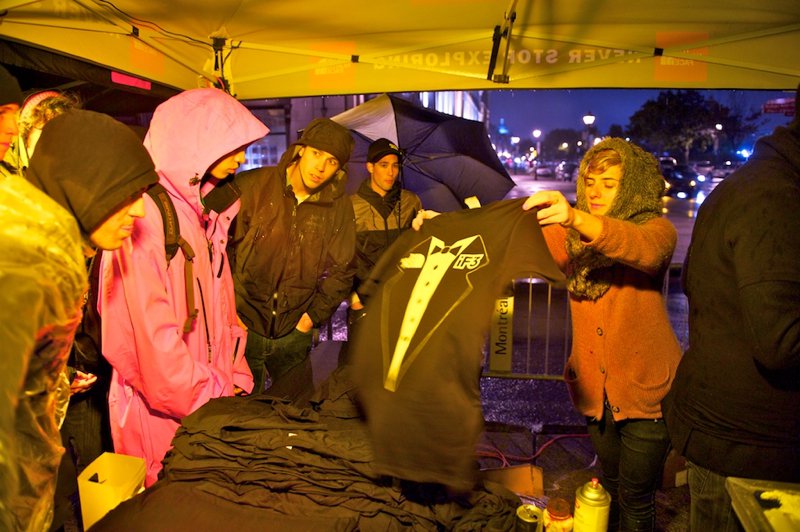 Although everyone presently in Montreal groggily awoke to sunny skies this morning, last night Mother Nature tried her best to start the festival off on a dreary note by unleashing a torrential downpour of rain on The North Face Outdoor Screening.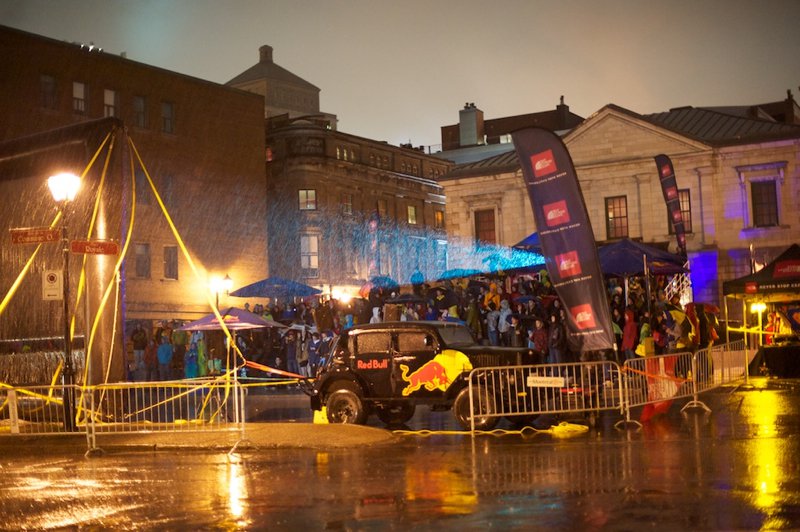 However despite her best efforts, she failed, as the fire that raged within the stoked and soaked skiers in attendance was too hot to cool. As a result, over 200 people crammed themselves under a few Red Bull and Coors Light tents and shrugged off the weather to enjoy a film that kicked off IF3 with a bang and got everyone excited for the upcoming winter.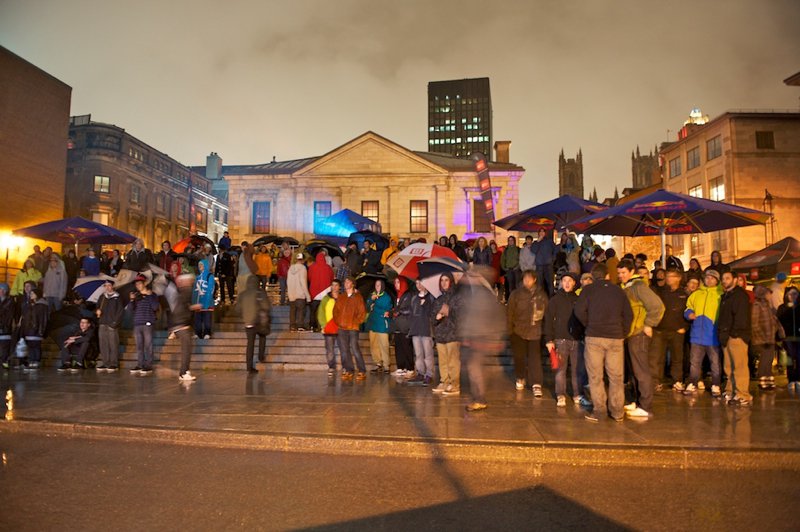 Shortly after 8pm IF3 co-host Philou Poirier got things going by introducing IF3 President Felix Rioux under a battalion of umbrellas, who welcomed everyone to the fourth annual International Freeskiing Film Festival and thanked the crowd for braving the elements to take in the first premiere of 20 over the course of the weekend.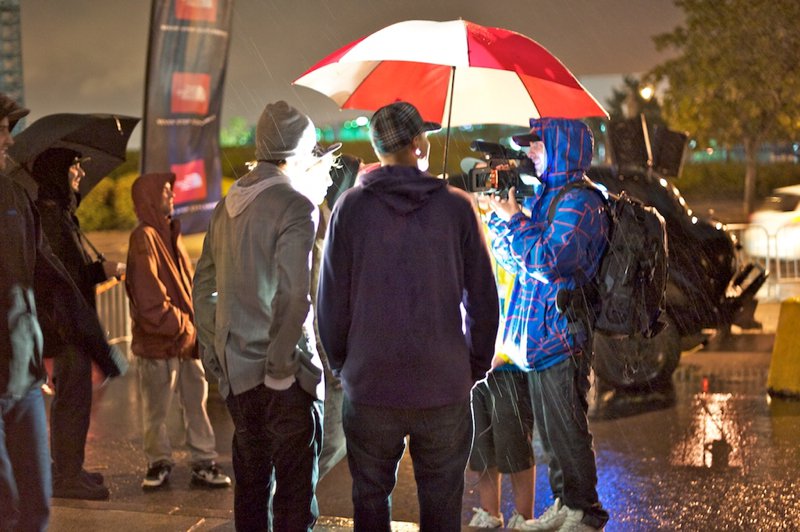 The proceedings began with an in depth look at this year's Red Bull Cold Rush during which Cold Rush Champion Sean Pettit received many a high fives, followed by the first webisode in the Best Webisode category, Follow Us, as X Games gold medalists Kevin Rolland and Xavier Bertoni looked on in approval. After the short films concluded, it was time for the first official premiere of IF3, Field Productions' Side By Side. Before the show began, Field's Filip Christensen made a lot of onlookers much happier (and warmer!) by passing out Field Productions beanies, before making his way to the front of the screen to introduce his latest masterpiece flanked by a number of athletes from the film.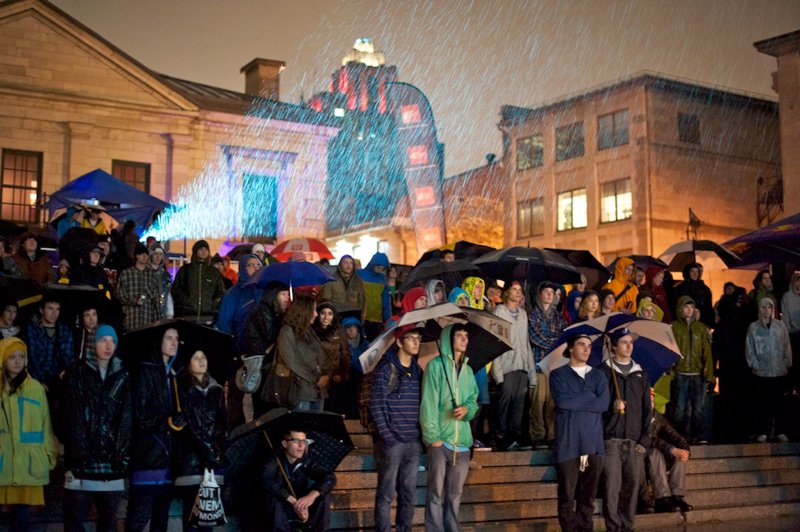 The film began with a unique intro that showed headshots of the athletes which morphed into digital motion graphics, followed by some of the most amazing kicker sessions caught on film (one of which was shot all in one day due to bad weather). The various segments were unquestionably highlighted by some jaw-dropping trickery from Tom Wallisch, Jon Olsson, Aleksander Aurdal and others, but while the tricks and style from Field's stacked roster of athletes certainly stood out, so did the footage, via some of the most impressive and crystal clear heli shots ever seen courtesy of Filip and his trusty Red camera. The urban segments were as wild and creative as it gets, especially with the always wild and creative Even Sigstad and Kim Boberg doing their thing, while the powder lovers in the audience got their fix via some mind-blowing footage from Haines, Alaska and Mica Creek in Revelstoke, BC, during which Mike Douglas fulfilled a longtime goal to still be able to throw a backcountry 720 when he was 40. Needless to say, he did it, and perhaps even more needless to say, Side By Side is a movie you'll surely want to watch over and over again.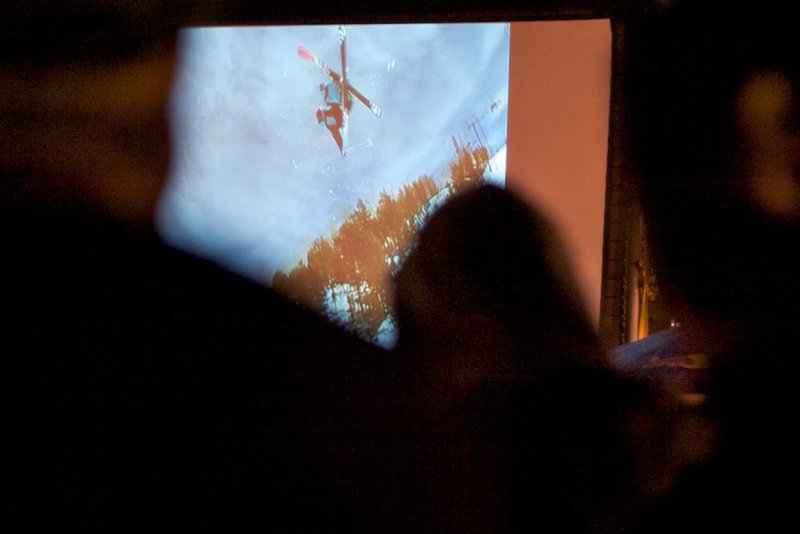 Following the premiere, 250 invited guests and IF3 Plantinum Pass holders made their way to a nearby loft for the IF3 VIP Party presented by Red Bull and Coors Light, which featured the World Premiere of Grete Eliassen's stellar film Say My Name (which energetically proved that Grete is inarguably one of the most well-rounded female skiers in the game), and DJ sets from Matt Walker and Matt Berryhill that got the crowd bumping till the wee hours of the morning. Old friends caught up, new ones were made, good times were had and many a free drinks were consumed. Here's a few highlights courtesy of photography kings Matt Stauble and Charles Spina...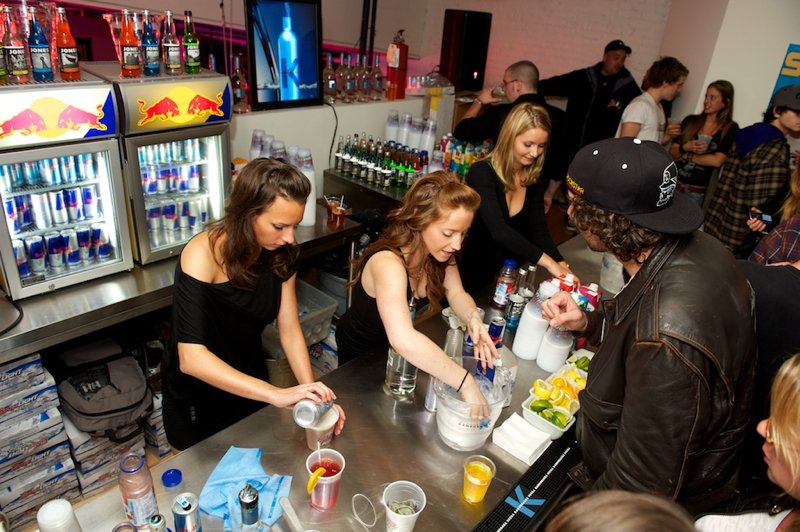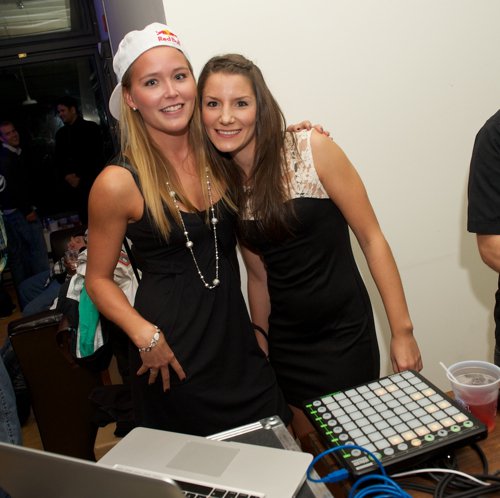 Grete Eliassen & Kaya Turski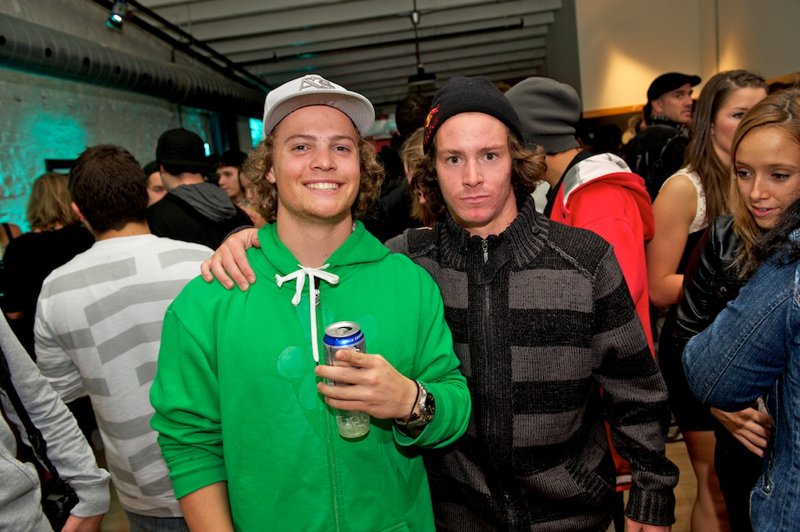 Alexis Godbout & Sean Pettit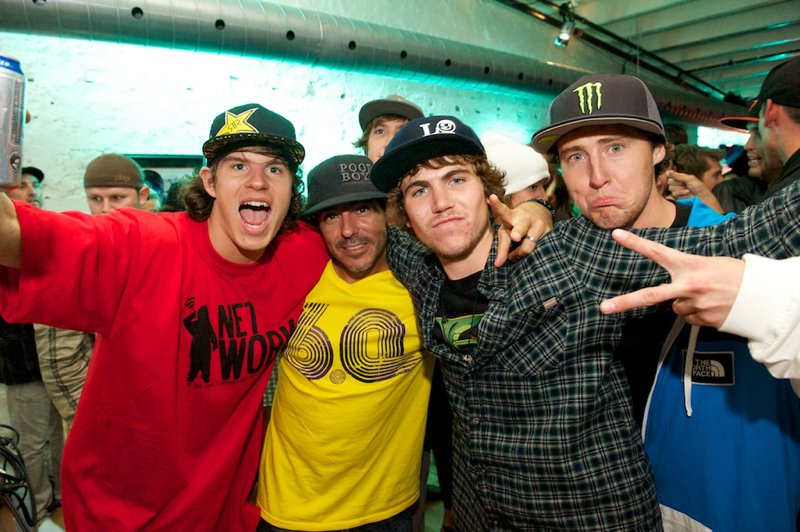 Nick Martini, Johnny Decesare, Connor Scofield & Tom Wallisch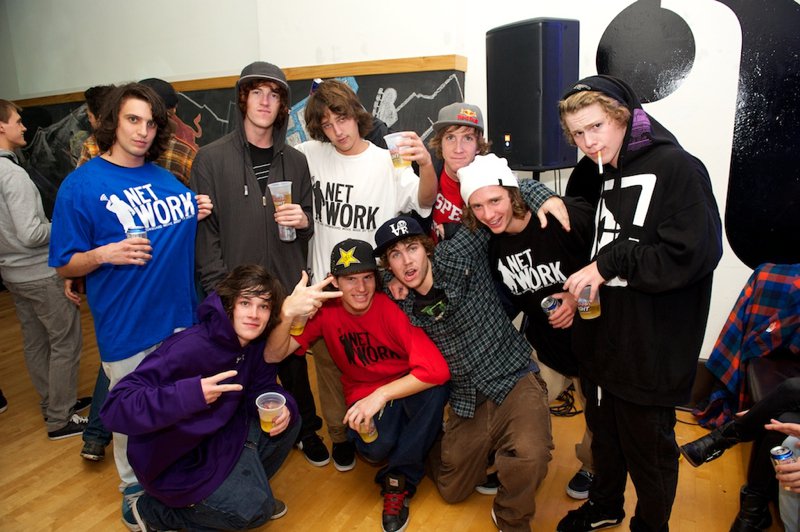 Stept
IF3 continues today with the first day of premieres at the historic Cinéma Impérial, where seven films will be shown, highlighted by the World Premiere of Eric Iberg's highly anticipated documentary on Tanner Hall, Like A Lion, and Level 1 Productions' Eye Trip. Following the premieres, everyone will stumble towards the Telus Theatre for the Like A Lion party, hosted by Tanner Hall and featuring performances by Biga*Ranx, Mikey Dangerous and the one and only Cali P.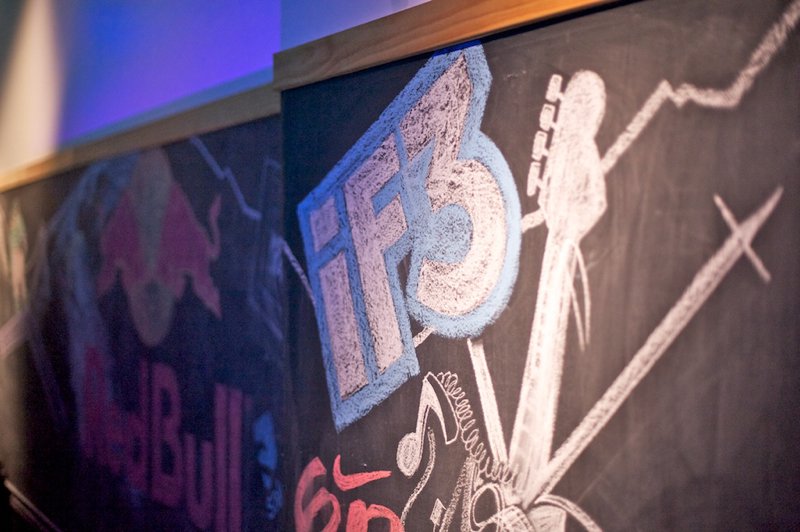 Stay tuned to Newschoolers for more daily updates on everything that's going down at IF3, and if you're lucky enough to be in Montreal...get ready for the time of your life.