On April 20th, a 600' wide slab of snow broke free from its perch and began to slide down the mountainside near the Loveland Ski resort. In its path were six unfortunate souls, only one of whom would walk away. The five would perish that afternoon were Chris Peters, Joe TImlin, Ryan Novak, Rick Gaukel and Ian Lamphere,. Lamphere, a Vermont native who would leave behind a fiancee and young daughter.
Tonight, the family of Ian Lamphere will be launching a new non-profit in Ian's memory. IAN, or the International Avalanche Nest-Egg will look to support the families of avalanche victims in their greatest moments of need.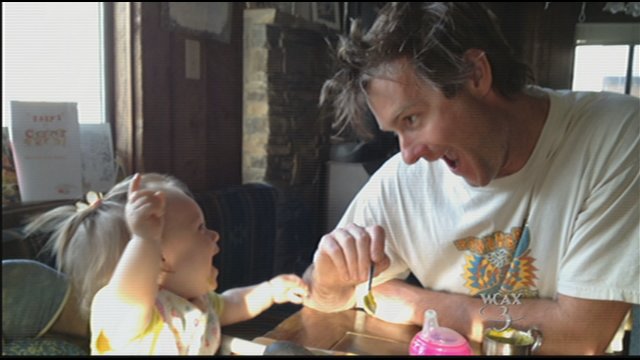 Burlington, VT's WCAX's story on Ian Lamphere and the IAN Fund.
The fundraising gala will take place at one of Burlington, Vermont's most iconic venues, Nectars. To find out a little more about the event and the fund itself, I spoke with Ian's brother, photographer Judd Lamphere earlier today.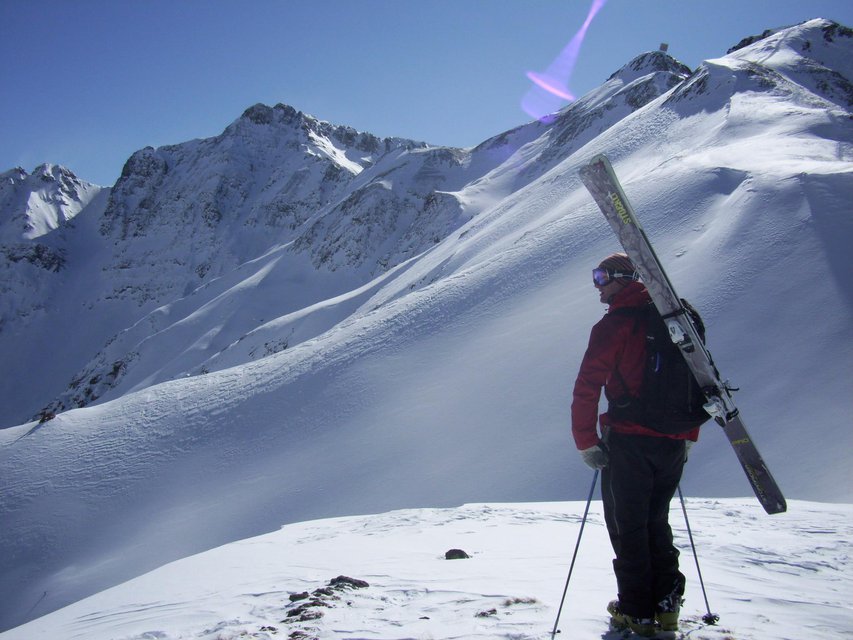 Tell me a little bit about your brother, what kind of man was he?
Ian was very, very motivated. I took a lot of inspiration from him in my life. I had a very interesting childhood; Ian was one of the people who raised me. My parents weren't always around so Ian took care of me a lot. He always set a good example for me, he's kind of the reason why I work for myself. He was always into a million different things, he was in a popular rock band, he started numerous companies, numerous businesses. He started the Stowe Mountain Film Festival.
He was incredibly intelligent, when he was in middle school he was helping my older's brothers friends with their high school work.
He loved to ski, he loved being outdoors; anything outdoors. Mountain biking. Hiking. Skiing. You know, you name it all, he loved it.
That day that he did pass, you know, he went up with five other guys for an avalanche safety and prevention event that he'd co-organized that day. He was always going out to help other people.
He had an infectious personality; people loved him, he'd been the best man at more weddings than I can count. I don't know how many people thought of Ian as his best friend but he had this affectionate funny personality that made people want to be around him.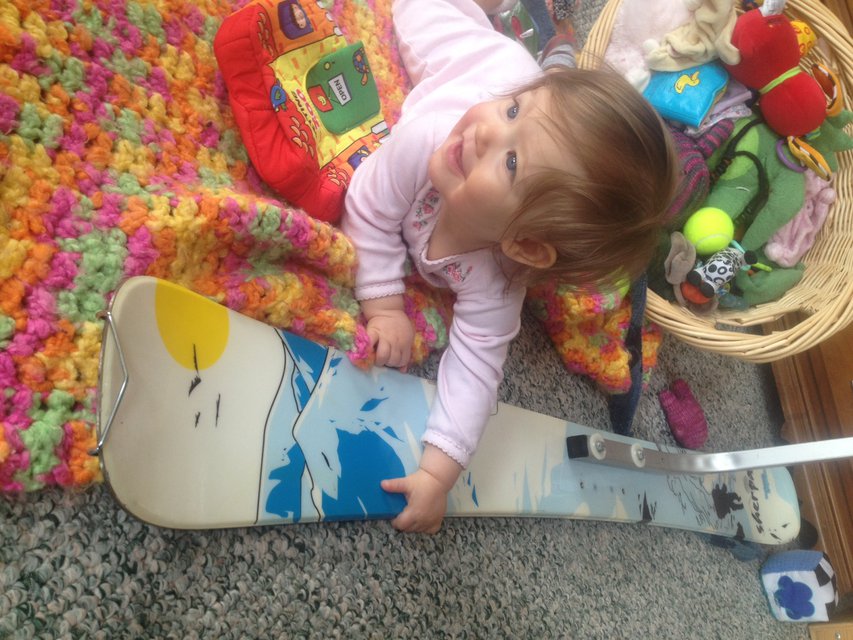 How has your family been coming to terms with his loss?
A few days before the avalanche, he had told his fiancee that he wanted to start a non-profit for avalanche victims which is kind of ironic. So after that happened and we found ourselves stranded in a way…Ian was out in Colorado, his daughter was in Colorado and the rest of his family was in Vermont. His fiancee (Elizabeth) didn't really have any family to speak of so..there was a lot of expense to get Ian back to us. We had to fly out to Colorado, we had to stay out and wait in hotels for the coroner's office, because in Colorado everyone has to have an autopsy so we ended up waiting a week just to be able to get Ian and then bring him back to Vermont.
So those were the costs associated with all of this and then of course his daughter Madelyn was without a father and her mother was obviously just a mess for all of this. My cousin Leigh has the idea of setting up a fund to help Madelyn and to help cover some of the funeral expenses cause he knew that Ian knew a lot of people. He had travelled around the world and he had friends everywhere he went. The fund was just to raise…I think we set a target at $5000 and that was just to help with some, some of the expenses and maybe a little bit to help Madelyn. The fund really took off, especially with Backpacker Magazine, Backcountry Magazine, Powder Magazine; all these magazines started running stories about Ian and mentioning the fund and suddenly we had strangers we didn't know who were contributing to the fund; we ended up raising upwards of $45,000 for Madelyn which is far beyond anything we had hoped to get and the amount of generosity; the kindness that people…in our time of need gave us this…we suddenly didn't have to worry about the cost of the funeral and the cost of getting Ian back and how…what about Madelyn, what are they going to do for the next year?
Suddenly we had this pressure that was taken off of us and it was this amazing, great, generous gift that people had given us. With this fund now…we have a relationship with that and we felt so lucky to be so blessed that we wanted to give something like that back to other people; we wanted to pass it forward so that if and when it happens again, we want other people to have the same support that we had. Not everybody was like Ian…he knew a lot of people so we want to make sure that support exists for other families that have to suffer through something like this.
Going forward, how do you think this is going to grow? Where do you envision this heading in the future?
Ideally we want it to grow to the point where we can move beyond it just being a first response and a financial support for the victim's family. If we can grow the fund to the right size, we'll want to start to try to incorporate programs to prevent avalanche fatalities whether that's to partner with state parks to have people patrol the backcountry and be ready to respond immediately to any situation, if that's providing snowmobiles to state parks or have a spotter, help educate, forecasting models. We'd really like to move into an educational and preventive measure as well.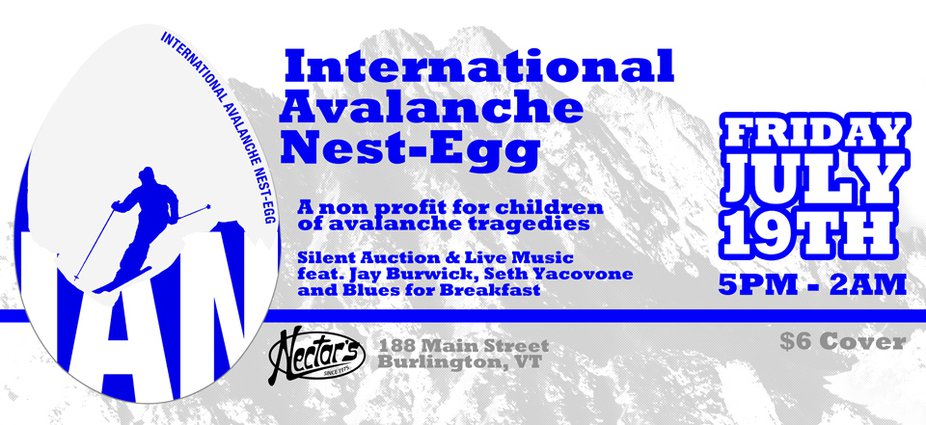 Tonight, there's the event at Nectar's, would you like to tell me a little about it?
Tonight is pretty much the gala event for the launching of the fund. This is the first fundraising event. It's at Nectars because Ian used to play in the band, Named by Strangers, which was pretty popular around Burlington and they played at Nectar's a lot. Nectars really helped Named by Stranges. Alex [Budney] was the guy who books everything and runs it, loved Ian and wanted to help so he offered the space for the launch party. It really brought everything together so tonight we've got a silent auction and raffle with tons & tons of gear. People have been overly generous. We've got snowboards, split boards, skis, bags, gear…all to be raffled off to start creating a nest egg for the immediate future. We don't know when an avalanche is going to happen again, we don't know who might be lost but we want the nest egg to be ready for when that family has to go through what we had to go through. The fundraiser tonight is to start filling the coffers so we can be ready the next time this happens.
For those who can't be in the immediate area for tonight's event, how can they help out? What's the best way to help out?
We just launched the website and through the website, you can make a donation. We're going to be selling some schwag, like tshirts and pint glasses that we've made. Things like that. We're looking at partnering with some companies where we'd have line with our logo on a hat or product line where the proceeds would go to the fund. For the immediate time, they can go on to the website.
What would his reaction be to this generous outpouring and this fund setup in his name?
Oh he would have loved it. I don't think he would've been surprised but I think he would've been humbled by it for sure.
To find out more about tonight's event and the fund itself, visit http://www.ianfund.org