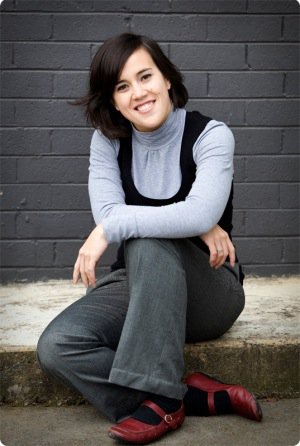 A Guest Post by Elizabeth Bull
I don?t consider myself to be a blogger, but I've found that my business blogs are my most powerful marketing tools. This may be quite a strange concept in the digital world, with the likes of real-time website analytics, visitor tracking and such, but in my business we don't measure the success of our web presence by the number of page views we receive or the number of comments posted. Instead, I measure its success by the type of clients that we book and how educated they are about our products and services when they approach us.
About Us
I own and operate two successful Melbourne-based photographic businesses. The specialty of both businesses is photographing people in a relaxed manner, which illustrates their own personality and style. Lizzy C Photography primarily shoots weddings, while Commercial Focus was established to serve the commercial and corporate photography market.
Educating the Client
With two busy photographic studios, it can be hard to stay on top of the constant stream of enquiries. Our blogs help to illustrate our photographic style and show potential customers the type of clients with whom we typically work. As a result, most potential clients are already educated as to our products and services before they ever contact us directly. We don't need to do a hard sell; they've seen the images and heard the story. They contact us because they know that we are right for them and, in many cases, know exactly what they want and how we can help them achieve it. A result of this we do not need to spend time that we don?t have responding to tyre-kickers.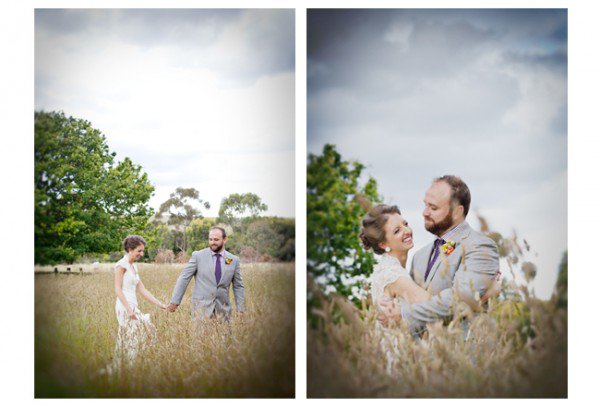 The blog helps us to attract like minded clients
It?s Hard to find the Time – But it?s Worth it!
As a photographer, it can be difficult to find the right words to accompany the images; however the overwhelming positive feedback I get from my clients, both current and future, tells me that it is all worth it. Even potential clients love hearing the inside story, so much so that they often feel like they know them and mention them by name when they come in to meet us!
How it Works:
Lizzy C Photography
After we have finished photographing a wedding, we publish a selection of the best images in a story format on the blog as a special sneak preview for the couple, their friends and their family.
As many as a 100 images are carefully selected to both represent our style of photography and to tell the story of the day. I assemble this collection of images and write the accompanying words, which tend to be my thoughts and personal insight into the couple and the wedding itself. This is one job that I don?t feel that I can outsource, because I feel that it?s the personal touch of someone who was there on the day that makes it so effective. (That doesn?t mean that I don?t want to hand it off sometimes; some posts can take a whole day of work to put together!)
We find storyboarding the images in a blog post illustrates to our clients what we do much more effectively than one hero image in a web gallery.
It Helps get the Word Out
I encourage couples to send the blog post to their family and friends. We often receive heartfelt comments from people close to our clients.
The following lovely comment was posted on our blog by a family member:
As Jessie?s aunt living in England viewing these very special photos was as good as being there with all the family and friends for a very unique day. The photos capture a real sense of the day?s fun and beauty with everybody looking happy and relaxed.
It Helps with Sales
When the couple eventually visits my studio for a viewing session to see all the images from their wedding day, the images featured on the blog tend to be their favourites because they?ve had time to develop a connection to them, and because they are usually the images that best capture all the highlights of their special day. As a result, the blog images are often the ones that make it to the wedding album. As an added bonus for us, many wedding suppliers such as venues, florists, caterers, and so on, send the blog post to their client base to showcase their involvement in the wedding. This leads to a strong referral base for our business and has been a big part of our success.
We have found that many of our clients spent time browsing through the weddings featured on our blog before making contact with us. This is good for us, because helps us to attract new clients that are similar to our past clients. (In other words, clients that we enjoy working with!)
Commercial Focus
Our blog for Commercial Focus isn?t actually called a blog anywhere on the site. We refer to it as our featured clients or client showcase to fit with the style of language used throughout the site. In spite of this, it works pretty much the same way as the Lizzy C Photography blog. Potential clients get the opportunity to see what we?ve done for other clients. We typically display multiple images from the same client job, along with a short written brief and feedback from the client, to provide a detailed overview of the shoot and the finished product. Most of our current clients are excited at the idea of being featured on our site. (It certainly doesn?t hurt their brand awareness!)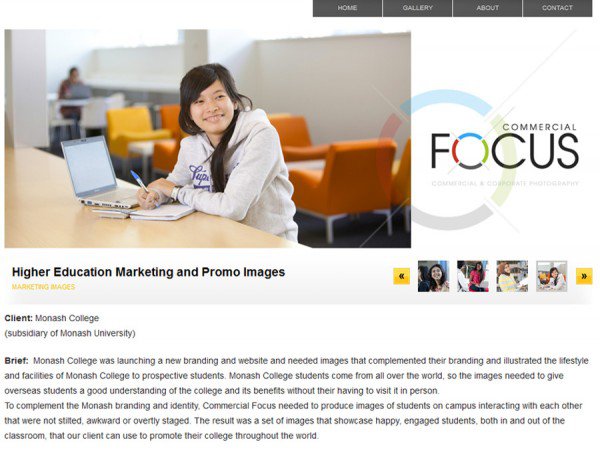 We encourage clients to visit the ?featured client? post throughout the site with thumbnails and descriptions on the front page and the gallery page.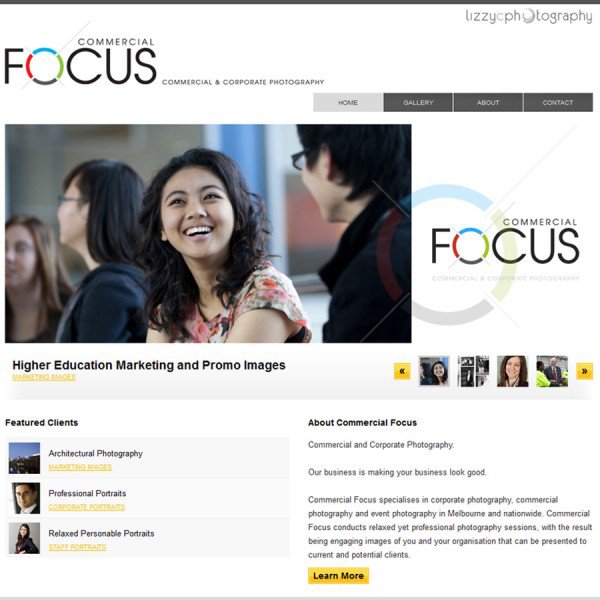 Elizabeth Bull has established and built two successful Melbourne photography brands through her unique shooting style for her wedding and commercial/corporate clients. Connect on with Elizabeth on Facebook and Twitter.
Post originally from: Digital Photography Tips.
Check out our more Photography Tips at Photography Tips for Beginners, Portrait Photography Tips and Wedding Photography Tips.
I Don't Do any Advertising; All I have is a Blog