'94-'95 was my first season in Tahoe, and I decided to buy a pass at Alpine since it was the "locals choice". I was not disappointed as we had a tremendous snow year with daily operations from mid Nov. till July 4th!
On the 4th of July, I skied Estelle bowl top to bottom, right down to the lodge, for my last run of the season. I thought I was in ski heaven.
And—I've got the t-shirt to prove it!!!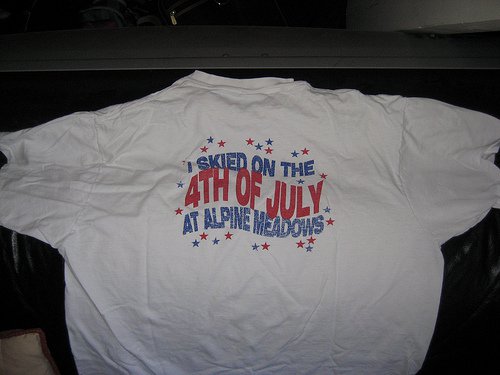 Submitted By: steve
Share your I A.M. moment