Legs of Steel (in association with Red Bull Media House) are proud to announce that their new film, Hurt So Good, is now available to download on iTunes, and to honor this momentous occasion have also released a brand new trailer!

In Hurt So Good, Legs of Steel invites you to be a part of their winter experience and to take a glimpse into why they sometimes go through a whole lot of pain for the sport they love! Fasten your seat belt as the boys bring rock and roll to Eagle Pass Heliskiing and Monashee Powder Snowats in BC, and witness LOS's first ever mission to create a unique urban ski segment in their hometown of Innsbruck, Austria.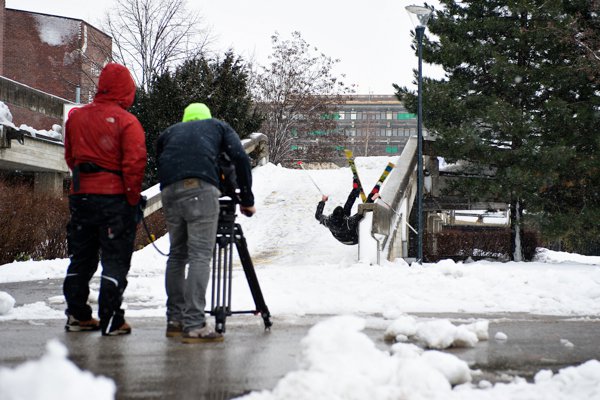 Max Hill in Innsbruck, Austria. Photo by Pally Learmond
Next, get amped for the upcoming snowfalls in Europe as the crew traverses the Alps, taking in locations from St. Anton, Austria in the East to Courmayeur, Italy in the West, and when the snow is all but finished, why not take a road trip North to Norway? Finally, be ready to have your heart kickstarted when the Legs of Steel crews embarks on the mission to breath new life into one of Austria's most mythical jump spots: The Grossglocker Road Gap.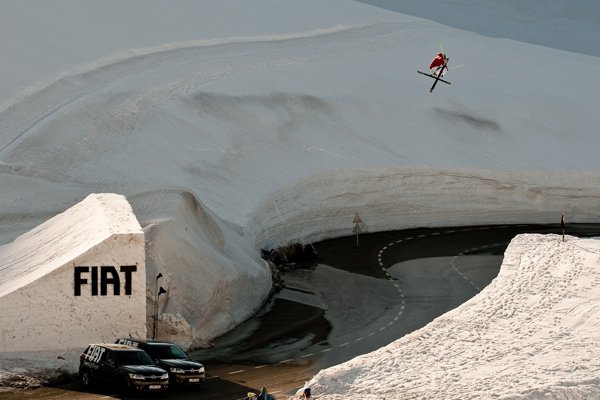 Thomas Hlawitschka at The Grossglocker Road Gap. Photo by Klaus Polzer
''This was probably one of our longest winters in terms of getting all the shots we wanted,'' reveals skier Bene Mayr. ''We took in more locations and travelled more miles than in producing any of our other movies, and some of us were filming up until the very end of May in Europe, which is pretty rare for us.''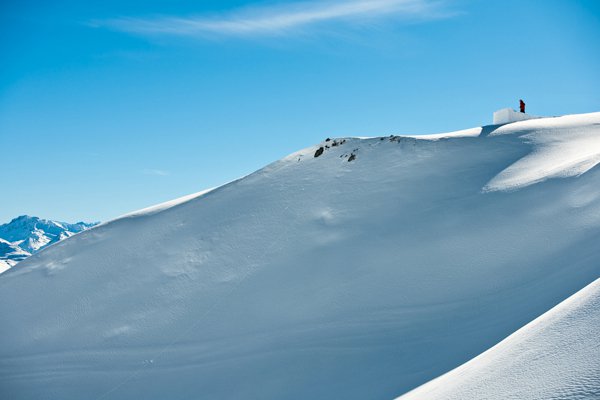 Davos, Switzerland. Photo by Pally Learmond
Multiple camera technologies were used during the filming of Hurt So Good, including the high-speed Phantom Flex for impressive super slow-motion images, RED Epic and One digital cameras for day to day shooting at a variety of locations, and also for the first time a remote controlled drone-mounted RED and digital SLR for some really insane aerial shots at the road gap shoot.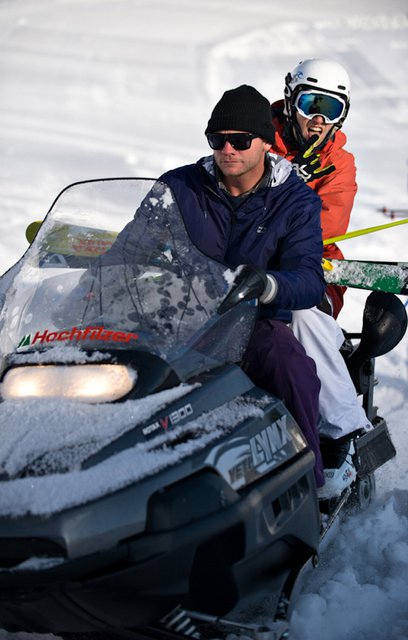 Thomas Hlawitschka at The Grossglocker Road Gap. Photo by Pally Learmond
''Working with a range of cameras is always great, and makes for a real diversity of shots to work with in the final editing process,'' says director Andre Nutini. ''Having the Phantom Flex on the urban shoot allowed us to create something pretty different this year I think, and I was also super happy with the aerial shots from the road gap shooting. Being recognised for Best Cinematography at the International Freeski Film Festival this year is one of the biggest compliments we could have as a film crew!''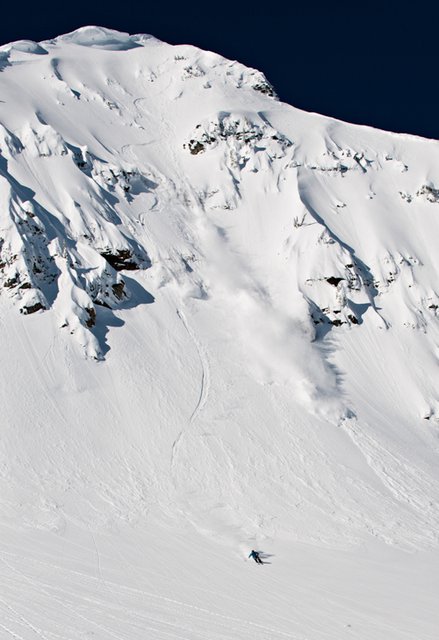 Sven Kueenle at Eagle Pass Heli-Skiing. Photo by Pally Learmond
In fact, it seems Legs of Steel have very quickly shrugged off their newcomer status to the ski movie scene, bagging two prestigious Powder Video Awards last year, and now the Best Cinematography Award at the 2012 edition of IF3, which is no mean feat with this being only the second full-length production from the rider-led crew of Tobi Reindl, Paddy Graham, Bene Mayr and Thomas Hlawitschka.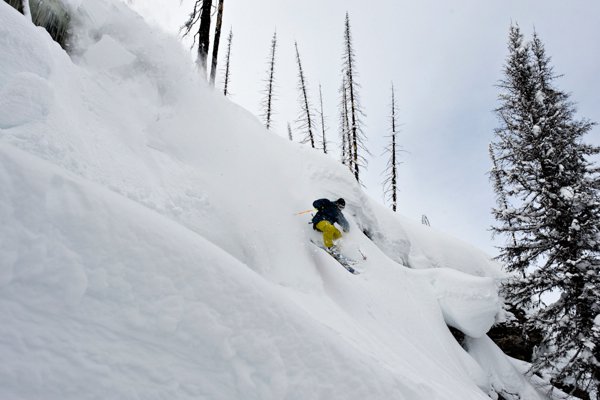 Tobi Tritscher at Monashee Powder Snowcats. Photo by Pally Learmond
''Somehow things just get done,'' says Tobi Reindl. ''Don't ask me how. We just come up with some crazy ideas and then our filmers Andre and Danny deliver the goods! Seriously though, we eat, drink and sleep LOS, and a lot of hard work goes into this project from all of us. This is our lives now and so far it's been a lot of fun and very rewarding.''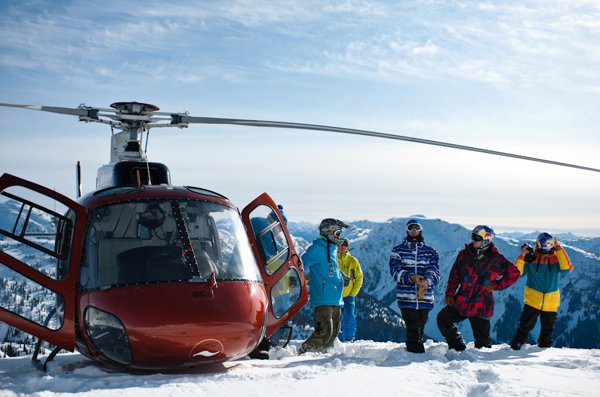 Legs of Steel at Eagle Pass Heli-Skiing. Photo by Pally Learmond
As well as Tobi, Paddy, Bene and Thomas there's a host of other world class skiers featured in the movie, with the register featuring the likes of Jossi Wells, Max Hill, Lolo Favre, Tobi Tritscher, Sven Küenle, Sam Smoothy, Sebastian Hannemann, Sig Tveit, Fabio Studer, Sebi Geiger, Nico Vuignier, Frej Jönsson and Gaute Silseth.
So with a killer rider list, sick locations and a arsenal of cool
cameras to record the action checked-off the list, make sure to visit http://itunes.apple.com/us/movie/hurt-so-good/id555519375 and sit back and get ready for Hurt So Good. For more information on Legs of Steel, check out http://www.legsofsteel.eu and http://www.facebook.com/legsofsteelskiing.