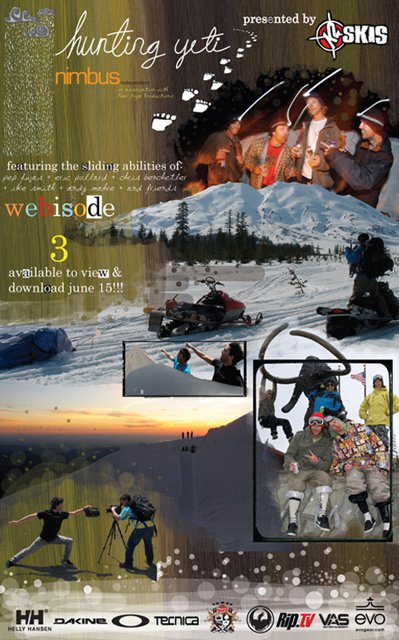 The withdrawal from skiing can be hard during the summer, especially the first month after lifts close. Luckily Nimbus Independent is here to make it just a little easier with the release of their third "Hunting Yeti" webisode on June 15th.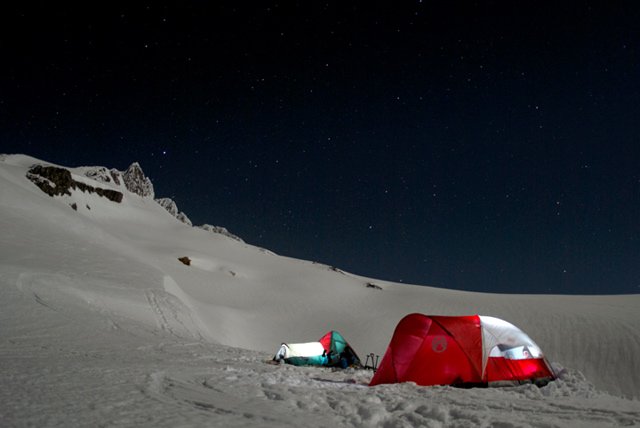 This latest installment has a fun, end of the season feel. Watch as the Nimbus Crew packs up their gear and heads out for some volcano camping on Mount St. Helens and Mt. Hood. Nothing like campfires, hot dogs and PBR during sunset sessions. Then there's playing on a cornice, doing natural wall rides.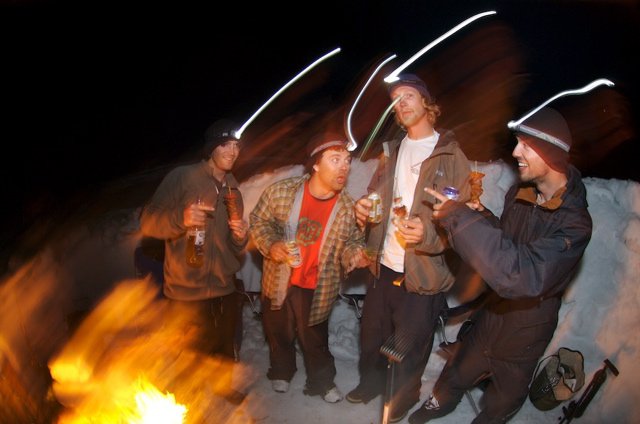 Also check out Chris Benchetlers neighborhood as the group converges on Mammoth Mountain, meets up with Garrett Russell and gets laps in at Snowboarder Magazines Superpark.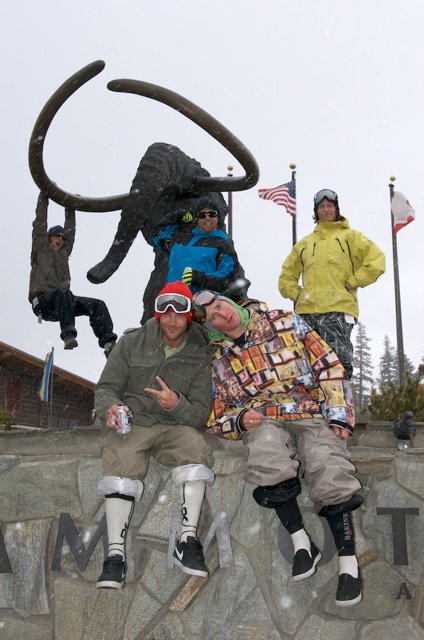 Nimbus, along with Rip.Tv and its partners, is building a new model for filmmaking and what it means for audiences, athletes and sponsors through exclusive online distribution. "Hunting Yeti", presented by K2 Skis, is streamed using the Rip.Tv media player on our supporting partner websites: K2 Skis, Evogear, Helly Hansen, Oakley, Tecnica, Marker, Dragon, Dakine, Atomic, Line, Bern, VAS Entertainment, Freeskier, Fri Flyt, Transition, Fall Line Skiing, Skieur, Freeskiers.net, Raiders.ch, Skizofrenia, Chill Factor, Poor Boyz Productions, and Rip.Tv. The webisodes are also available for free as iPod and HD computer downloads. You can find it all on our producer's page at http://www.rip.tv/nimbusindependent.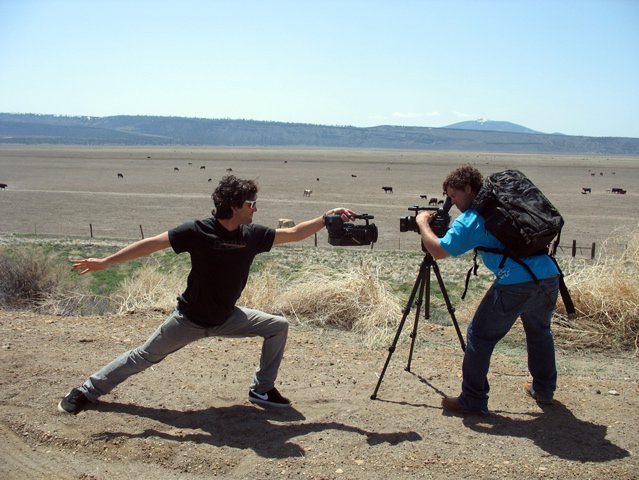 "Hunting Yeti" is presented by K2 Skis and produced by Nimbus Independent in association with Poor Boyz Productions. Nimbus is producing five webisodes premiering on the 15th of February, April, June, August, and October. Check out the final cut of "Hunting Yeti – The Film" in early September on DVD or on tour in a city near you.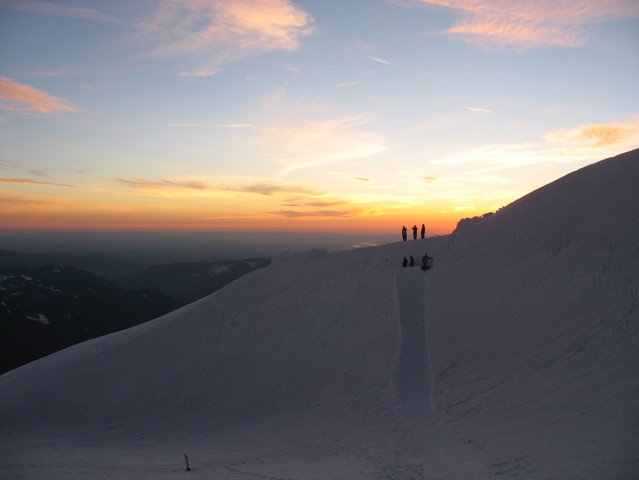 Hunting Yeti Webisode 3, Part 1 – The Hunting Yeti adventure continues with some volcanic action. The Nimbus Crew heads out to ride Mount Saint Helens, then don't miss the natural cornice wall ride at Hood. Oh, and some back flips. Got to have back flips.
Hunting Yeti Webisode 3, Part 2 – Time to go visit Chris Benchetler in Mammoth.  This is the first park riding of the season, as the group jumps into the Snowboard Mag, Superpark event.  Then pack the car for a final camping trip on Mt. Hood and some sunset quarter pipe action.