WELL, Yes! I do get boored easily. But I know how to stay active and have fun anyways. Last two days I have spent with my family at our place at the west-coast of Norway. I think theese photos pretty much sum up my days here.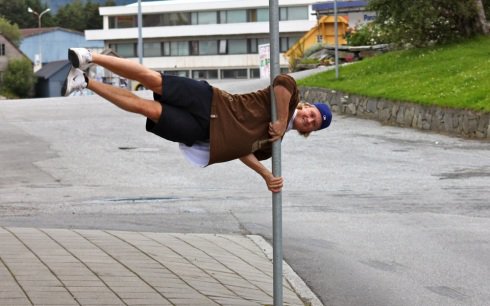 Hung up….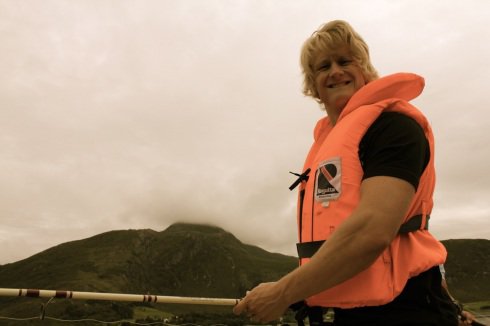 Heeere, fishy fishy fishyyyyy. Lovely west. That is what you get when you are the last one at the boat. The ugliest west. The only thing I got to catch was two small fish that I had to let go… My luck!!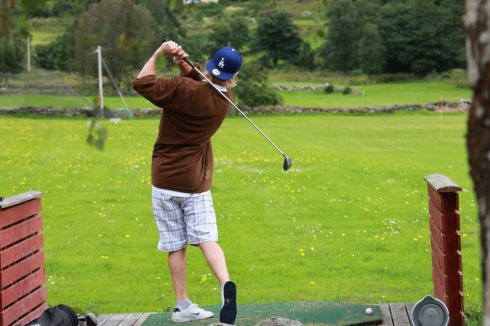 The coolest thing was that I got to play golf!! My number one summer-activity as 13-14-15 year old kid. Lucky for me I haven´t forgot how it´s done… Only thing is, that I haven´t got any better. I actually suck… haha. I had a few drives close up to 200 metres.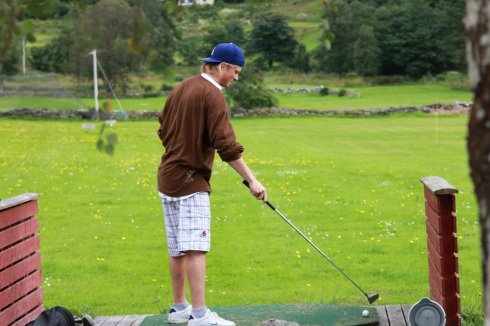 I can see how people can get hooked on golf! 70 balls later!
Me, my sister and my Dad went for a run/walk up in the mountains today. The second we got out the car it started pouring down. We were soaked after 300 metres, but that was kind of cooling and okay. Worst part was that the path we walked in turned into a river. Pretty entertaining to watch though!
Just finished dinner with local ocean-fresh fish. Yet to say hello to a friend of mine, before it´s time to go home to Lillehammer tomorrow. 420 km in the car is waiting again!