A Guest Post by Nicole Begley from Hair of the Dog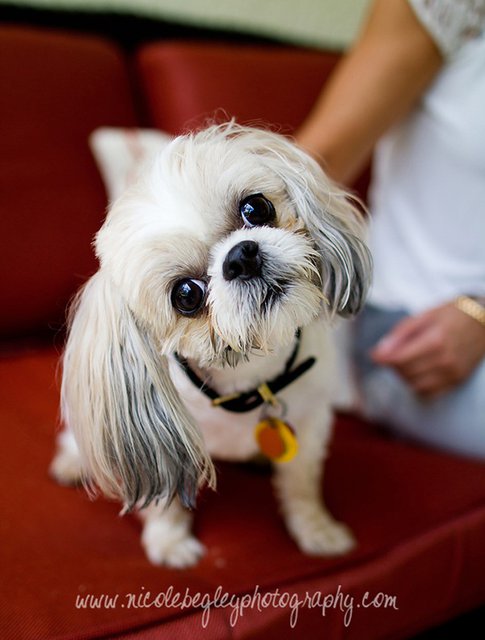 If there is one shot in pet photography that just about every owner is guaranteed to fall in love with and buy, it is the head tilt. There is nothing quite like those shots with the dog looking directly in the camera, head to the side, and their ears pricked. Capturing them can be quite elusive, but I have a few tips and tricks that may make it a little bit easier.
1. Practice your best whining puppy
This is a tough one, but if you can pull it off it?s certainly the easiest! I do not have the innate talent of creating noises that intrigue the canine set. My attempts usually end up with both the dog and the owner staring at me with amazement, and not in a good way! However, I have witnessed some incredible puppy whine mimicry which works wonders! If you can pull it off it's great because you still have your hands free and you can utilize it at any time.
2. Engage the owner in some puppy talk
Some dogs respond to certain voices or words with the head tilt. Have the dog?s human stand behind you and ask ?Do you want to go for a ride??, or whatever phrase it is that elicits the head tilt or ear prick from the pet.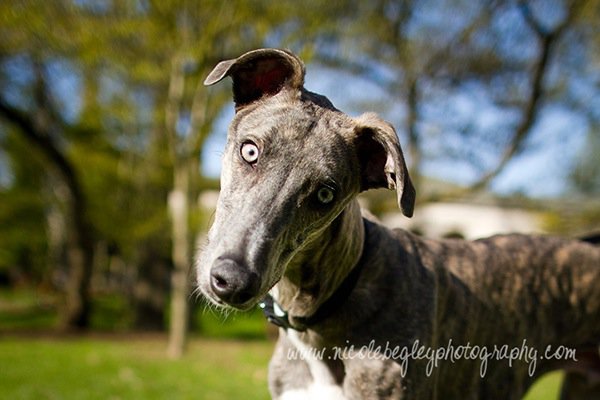 3. Embrace technology
Do you have a smart phone? It can be an arsenal of crazy animal noises that are sure to get the attention of just about every dog. Simply search for an animal noises app and get your camera ready to capture that head tilt! If you are planning on using the animal noises app, it?s important to ask the owner if they think the dog will be ok with it. The last thing you want to do is play a wolf howl and have the dog go ballistic because you didn?t realize they are either fearful of or aggressive towards other dogs.
Another great thing about the animal noise app is that you have many different sounds at your disposal. I recently photographed a dog that didn?t flinch when I played the wolf, but was quite interested in the turkey and owl calls. I promise the effort that goes into creating these shots will pay off. Owners can?t resist that face!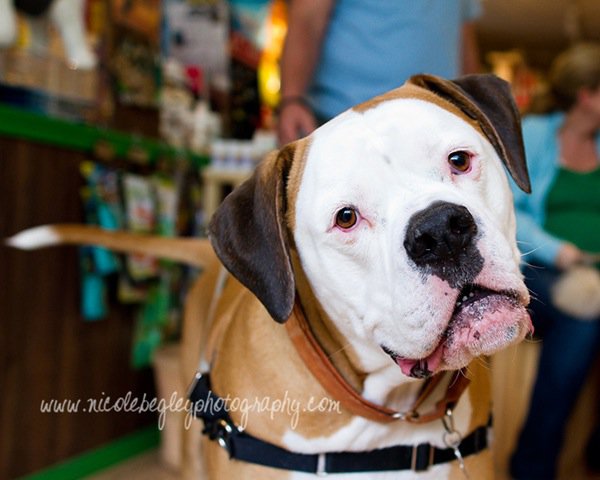 Nicole Begley is an animal trainer turned dog photographer based in Pittsburgh, Pennsylvania, focusing on creating custom home décor and fine-art albums with fun and modern images. Nicole also created Hair of the Dog, a blog dedicated to marketing and business tips for veteran and aspiring pet photographers.
Post originally from: Digital Photography Tips.
Check out our more Photography Tips at Photography Tips for Beginners, Portrait Photography Tips and Wedding Photography Tips.
How to get the ?Money Shot? in Pet Photography