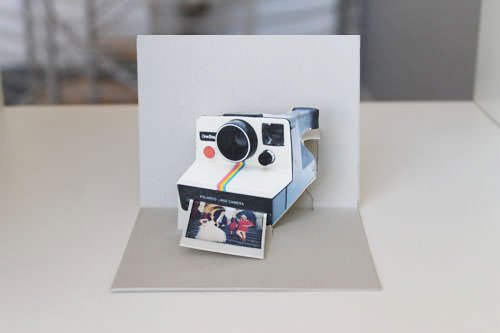 As you already know, we're pretty obsessed with Polaroids, and all the creative photography we can get our hands on. This tutorial will teach you how to make a pop-up Polaroid camera card that "prints" out a miniature Polaroid picture.
The pieces of card stock for this project are about 7-1/2 inches long by 4-1/2 inches wide. To create a mini Polaroid you can print, we recommend using the Shake It Photo iPhone app. Send the image from your phone to your email, drop it into Preview, Photoshop or Word to resize, and you're good to go.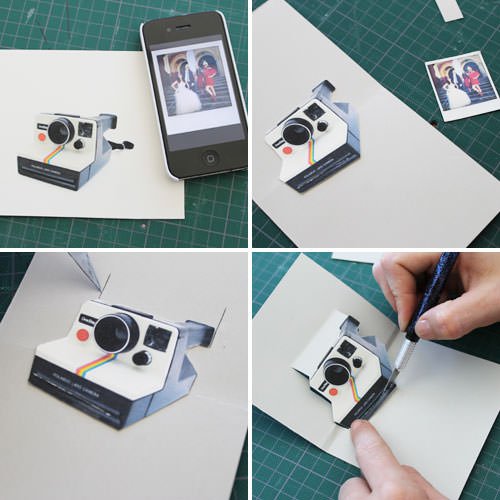 Paste your camera onto the first piece of card stock and cut around it, like with the typewriter.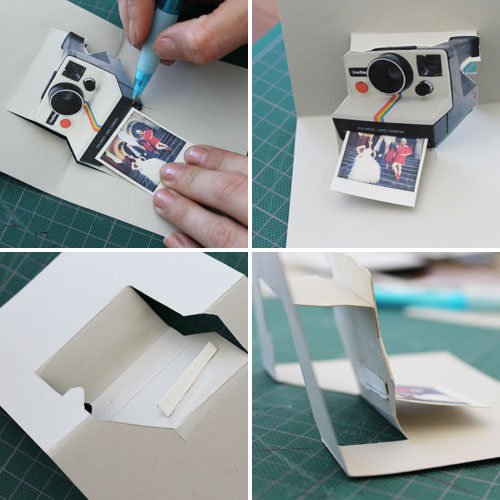 Now it's time to put the picture in! Use an Xacto to cut a line where the photo should pop out. Be careful to cut to far on either side. Pop in the photo just a bit. Turn the card over and glue down the extra bit of photo that's sticking out the back.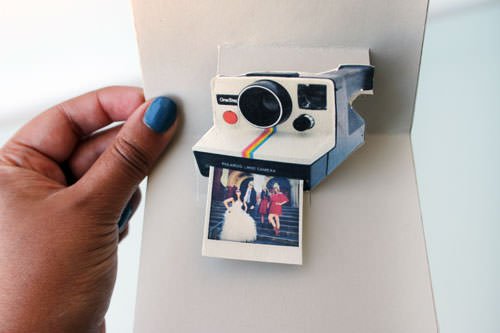 And there you have it!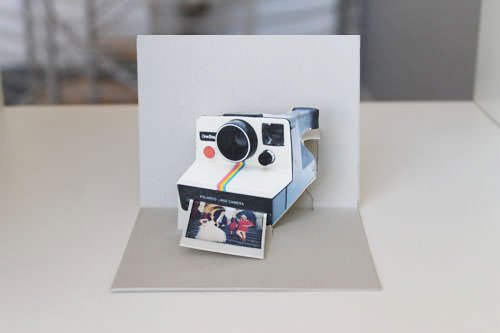 About the author: Brit Morin is the founder of the lifestyle brand and blog Brit & Co. This post was originally published here.