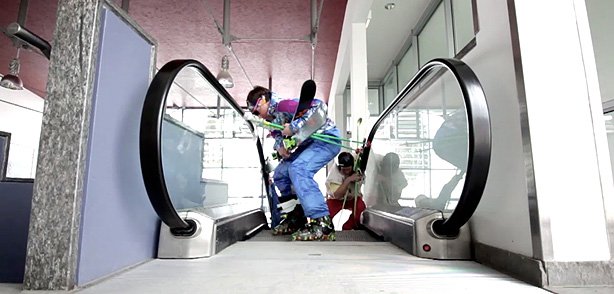 Carrying ski gear is a problem for a lot of people. Last time I hit the slopes me and a few mates had to show people how to carry them properly. We all know that it makes life easier so there's no harm in informing people. In case there's not anyone at a slope that can inform you then this educational video might be helpful. It shows you how and how not to carry your skis.
And the guys have a bit of a laugh while making it…
Featuring: Rene Schwabl, Christian KC Katzbauer, Florian Wieser
Filmed by Daniel Roos
HOW TO CARRY YOUR SKI GEAR
Related posts:Gear guide 2010 We've managed to find this tiny treasure trove of gear...
Win CoreUpt gear for next season! Yes you read it right. You can win Core-Upt gear...
Freeride World Tour: Rider's Gear Here it's all about skis, boots, wax, edge tuning and...