'The winter on the west coast was shit' -that is to put it bluntly. So perhaps it's no surprise that the number of resort visits was down in comparison to previous seasons. However what is surprising is that despite there being less forty-something suburbanites and their spawn on vay-kay amazingly those that did pitch up managed to outspend previous seasons' larger legions of holiday skiers.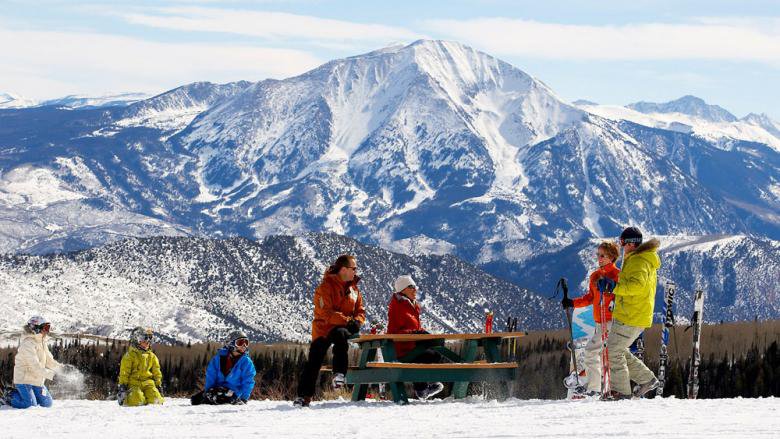 Colorado Ski Country boss Melaine Mills reported "widespread gains in skier spending across all categories", and therein lies the interest for skiers such as ourselves. Colorado's season provides a tangible and examinable case study of the benefits of megaresorts. Sure, the state of Colorado might have had the most dismal season for ten years in terms of snowfall, but it was the suits' ability to turn a ski resort into an attraction which provides guests with a genuine experience that kept the punters rolling in. And, in case you hadn't twigged, it's those punters that subsidise your bohemian ski bum lifestyle and all of its dirtbag debauchery.
Love them or hate them in principle, but it's becoming harder and harder to deny the inherent value of the megaresort model.
NB. Apologies if this appears brief and a little insincere, if you wish to see me extol the virtues of the megaresort at greater length see here and here.
words - J. van Dyke