2013 saw the arrival of a new major player on the snow festival scene; Horizon Festival, which returns to Bansko, Bulgaria from 8-14th March 2014 bigger, better and with plenty of new offerings for attendees. These include free daily yoga classes, pro rider demonstrations everyday, a new mountain stage & discounted lessons for festival goers to entice your newbie mates.
Over the last few years, skiing/snowboarding in Bulgaria has become increasingly popular with tourists, due to its amazing value for money, friendly locals and solid infrastructure. Those behind Horizon are able to showcase all of this; presenting a unique mountain festival with all of the above, a brilliant mountain playground and fantastic music.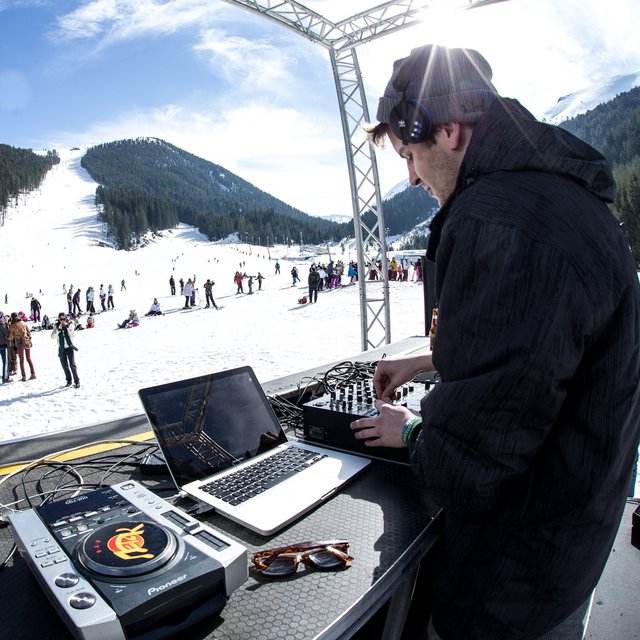 A unique mountain festival that not only presents 70kms of quality slopes and the finest selection of forward thinking electronic music, Horizon Festival offers an affordable winter holiday for all with prices starting at a mere £279pp for 6 nights accommodation, 5 day lift pass and full festival pass.
Horizon Festival 2013 had rave reviews across the board and generated over 700 satisfied ski and EDM enthusiasts. The mountain itself is the perfect snowy playground for all abilities, with something for everyone in the terrain department. Whether you want steeps or trees, groomed piste or off piste, easy runs, hard runs, rails or jumps, you will find it here, all with barely any lift queues and affordable hire prices.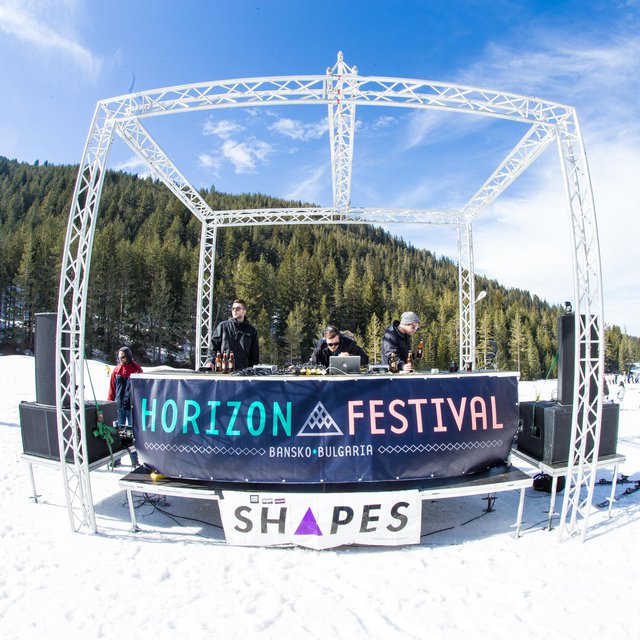 Horizon 2014 will once again offer 6 nights of cutting edge electronic music across 30 amazing parties taking place day and night. There are also pro snowboarder freestyle demonstrations, The Bansko Banquet and other festival favourites to look forward to.
Horizon 2014 sees two secluded mountain stages, located just off the piste, with staging and production attaining heights not seen last year. The Secret Hotel has a newly erected Snowboard Park with pro rider demos and trick tips throughout the day. Still the place to be for Après Ski, with music from 2pm everyday, festival-goers can ski into The Secret Hotel at any time to catch some slick tricks and good sounds.
A further mountain stage just off the piste, The Forest Stage, is a spectacular yet secluded arena that uses the surrounding snow to enhance the atmosphere and deepen the sound. New to 2014, The Forest Stage has an eclectic selection of DJs and live acts from 2pm everyday.
The atmosphere at both The Forest Stage & The Secret Hotel heats up throughout the afternoon, bringing a banging warehouse style party vibe (minus the walls) to the mountain later in the evening. You can ski into both mountain stages or get the bus up from town – it's up to you.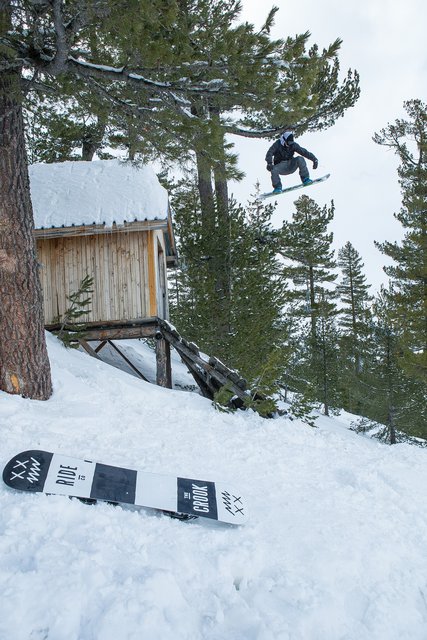 The party continues each night in town across 20 spectacular venues that include the Ibiza-like, multi level Euphoria, the Medieval Banquet Hall at The Gardenia, the cave-like Oxygen, disco ball heaven The Club and more. The music carries on until 6am, leaving just enough time to catch some zzzs before hitting the slopes all over again. No time for a hangover and certainly no place for one in the fresh mountain air.
Presenting a stunning backdrop to the festival, Bansko is located in the beautiful Pirin National Park mountain region in the South-West corner of Bulgaria. With a strong infrastructure for mountain sports, over 140 local restaurants, countless bars and clubs and an already established nightlife, Bankso provides a uniquely eclectic base for an urban festival. The friendly locals, reasonable prices, and lively atmosphere mean you can dip into the local scene any time for some serious wining & dining, home-grown music, vigorous dancing and traditional fun.
Thoughtful extras for Horizon 2014 include free daily yoga classes in Bansko, spa packages, discounted ski/snowboard lessons for festival-goers and a dedicated festival hotel (The Gardenia), bringing a 24hour element to the party.
Horizon Festival will retain their status as a forward thinking music festival in 2014, while offering a slightly broader spectrum from the dance genre; including Dub & Reggae, to Garage, DnB, House & Techno. Presenting a selection of trailblazers on the underground scene and some rather more established acts that offer a nod to the heritage of dance music, this is a festival for music fans and those with their finger on the pulse.
Bridging the gap between high-end ski festivals and a classic music festival; Horizon guarantees 70kms of slopes at heights of 2,600m, no mud, no queues, affordable prices, and an incredible atmosphere. Prices start at just £279 per person, which includes 6 nights accommodation with pool or spa use, 5-day lift pass and access to over 30 Horizon Festival parties.
Think it's too good to be true? Come and see for yourself.
Website: http://horizonfestival.net/
Facebook: http://www.facebook.com/horizonfestivalHQ
Twitter: @horizonfestival