This year for the Honda Sessions Vail built some of the coolest jib features I have ever seen.   The course for  the rail jam had almost any kind of rail or box you could think of.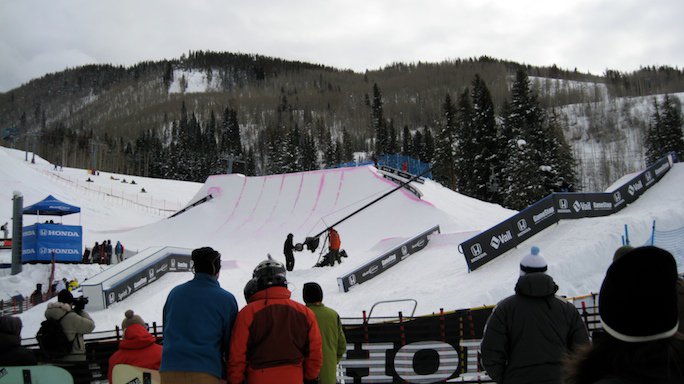 The line up started with a hip or up rail to the top of the hip and just got crazy from there.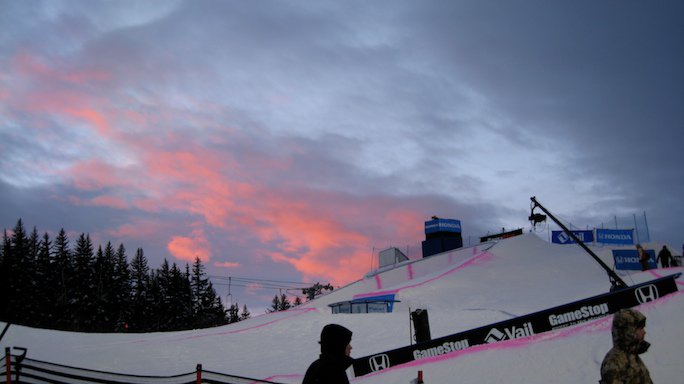 That led into a bowl, which looked really cool at sunset.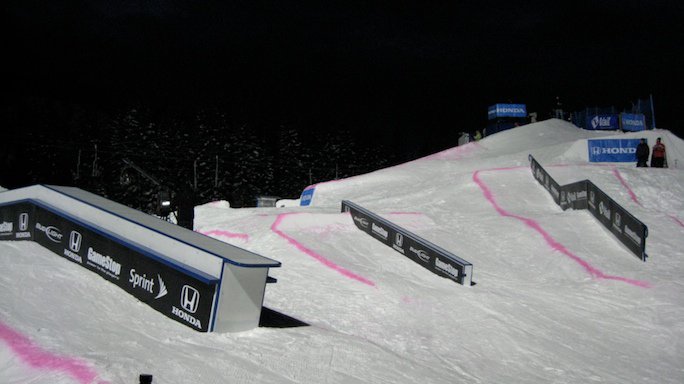 To the right of the bowl was a triple set of rails.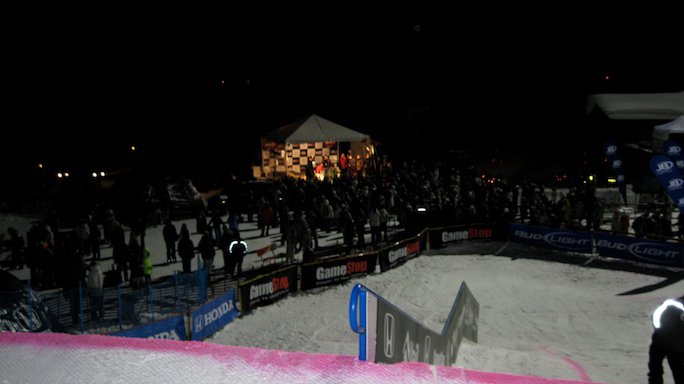 Be ready to see what Vail will put together for next year's Honda Sessions.