Sorry for beeing away for a few days there. Lack of internet and tight travel-schedule is part of the reason.
Just woke up from the most crazy deep sleep ever, 16 hours straight. Jetlat can be a bitch sometimes, and I truly got to excperience that just now.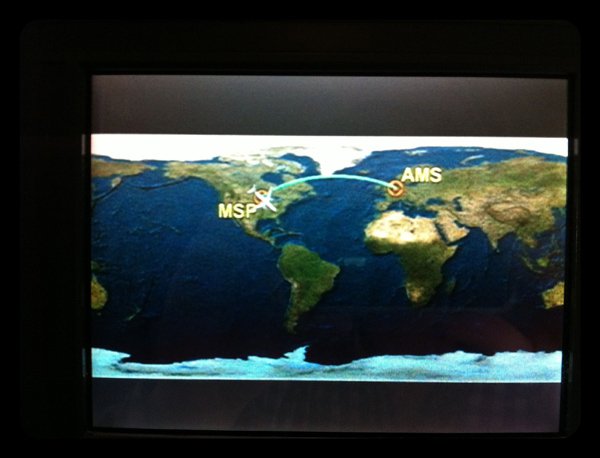 My trip this time went from Breckenridge – Denver – Mineapolis – Amsterdam – Trondheim. I slept just a little on the flight, and therefore I was awake for allmost 35 hours. Picture taken i Mineapolis while taxing out from the gate.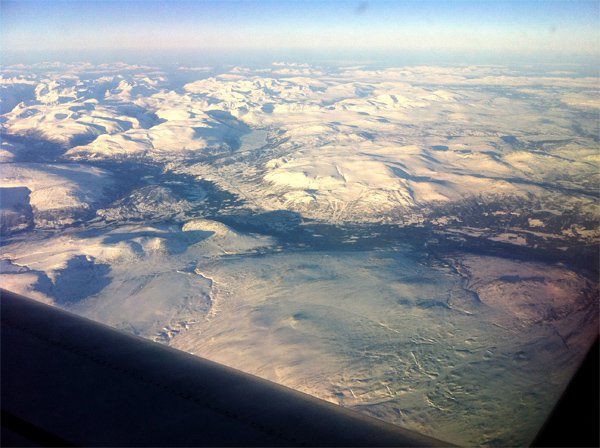 Oppdal by day. It was insane to watch the flight from Amsterdam to Trondheim, once we entered Norwegian airspace. The weather was perfect, and I could follow the landscape from place to place from the air. Oppdal straight ahead. Wonderful Norway!
Right now there a tons of things I have to do.
31 JAn, Today: Register for Austrian Freeski Open and go take my final exams so that I can go flying soon.
01 Feb: Go Check out the slopes at Storlien, and maybe push some snow. The snowblowers have been working on high-gear for two days, and the park needs to be fixed soon!
03 feb: Go take some tests for a possible school. Then drive to Lillehammer for the weekend. Norwegian Open Slopestyle. (Anyone got a place for me from Friday – Saturday? )
06 feb – 09 feb: Get back home to finish the park at Storlien. Maybe get some skiing done too!
10-13 feb: Budapest with Marius. Check out the city and nightlife – Get a few days off skiing and recharge.
20 feb: Coaching at Storlien with skiers from my homeplace. Then fly to Oslo for a week on the road.
21 feb – 26 feb: Jib Academy-tour in Norway. Ringkollen – Dombås – Geilo.
It's going to be a busy winter, but I love it!!