This Sunday I met up with Saga skater Jared Heiligmann in Boston to get some photos of what he does best, skateboard. It didn't take long before Jared was eyeing up this nine set for his first pictures through the saga lens, I have to say I was thoroughly impressed. Jared is from my home town and that is how we first met up, was at the local skatepark, (btw, if you happen to YouTube his name you will see him killing this park) he looks like any other kid standing around with a skateboard by his side, that is until he rides it. It immediately becomes apparent that he is no run-of-the-mill skater, he has a calculated aggressive style and lands just about every goddamn trick he tries. Welcome to the family Jared.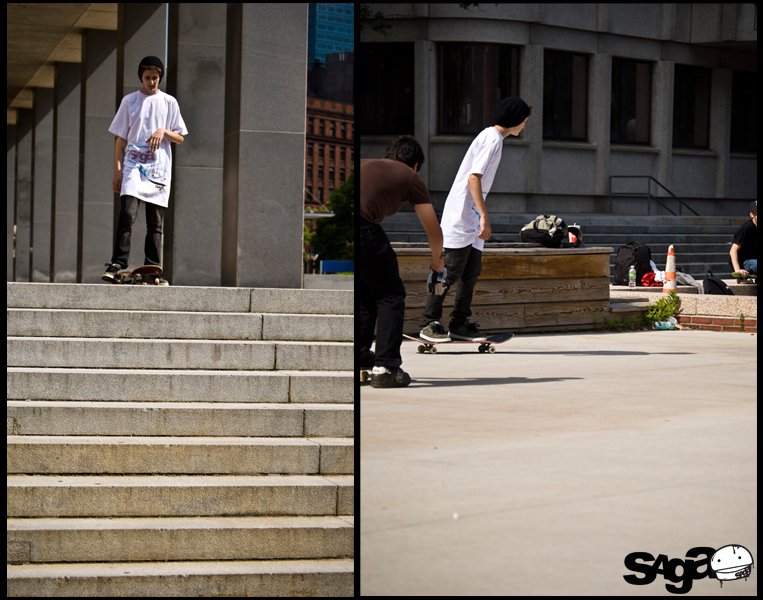 Introducing Jared Heiligmann, he is a really nice kid and happens to know his way around a skateboard. Kickflip down the set.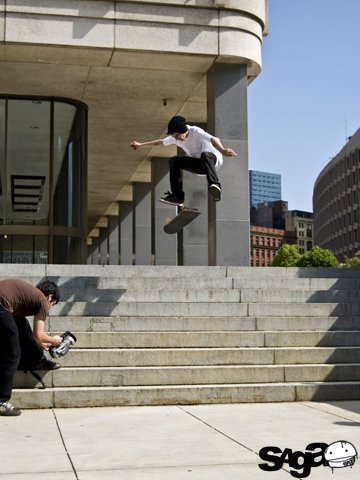 Tre-flip.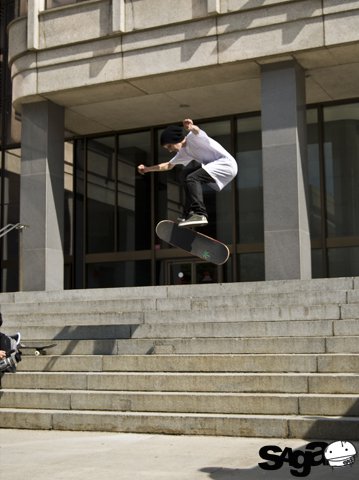 Saga Tall-tee available at the online store this week.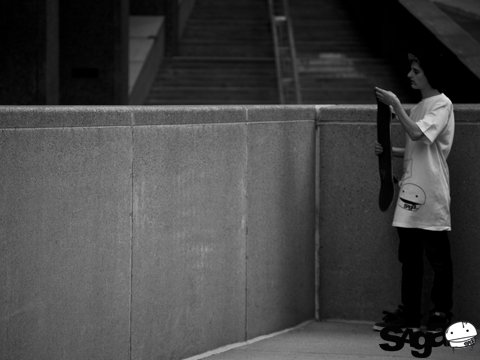 Day at the office.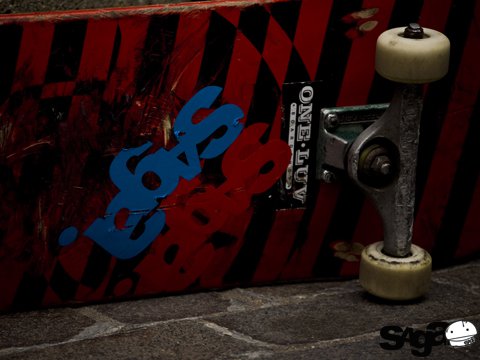 Keep your eyes peeled for more hot street action from Jared and the release of the Saga limited edition Tall-tee dropping this week in our online store, they will go fast so make sure you get yours before your friend does.