Thank you to all of our campers and their families for making Summer 2010 the best yet!!! If you werent' able to join us this summer or just want more of what Windells has to offer join us this winter for our Holiday & Spring Break Camps!
Hoiday Camp (December 26th – January 2nd
Spring Break #1 (March 19th – 25th)
Spring Break #2 (March 26th – April 1st)
Check out the Winter Video below to get a little taste of how sweet winters are at Mt. Hood.
Can you say P-O-W-D-E-R & P-A-R-K in the same run? SO SICK!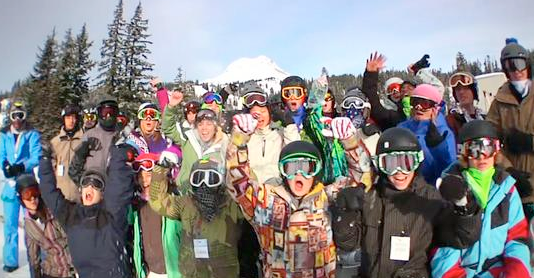 We don't want you to miss out on the time of your life this winter. Register today by paying the $500 deposit and guarantee yourself a spot at the "funnest" place on earth!
Related posts:Winter & Spring Camp Video!
Winter & Spring Break Dates Announced
Spring Camp Edits