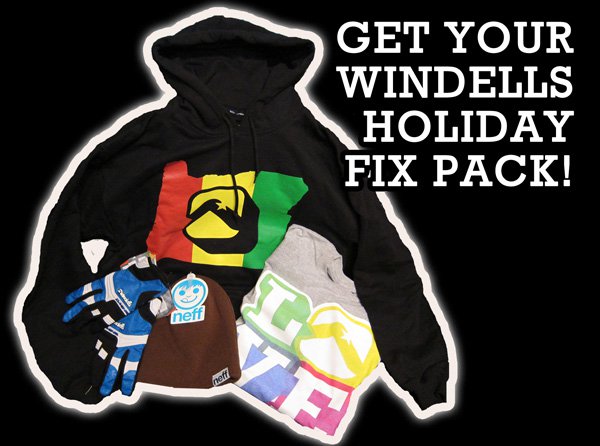 Don?t wait until the Summer to get your hands on Windells gear!
Be one of the first 15 people to register and pay in full for Summer Camp by Dec. 31st and receive the Holiday Fix Pack including:
$100 Discount on 2011 Summer Camp Session
Windells Exclusive Hoody
Windells Custom Beanie by Neff
Windells Signature Tee
Custom Dakine Viper Pipe Gloves
Windells Sticker Pack
NEW Summer 2010 DVD
It?s that easy, simply enter iheartwindells into the Discount Code field during your online registration. Shabam! Windells gear will be shipped right to your house.
Related posts:Holiday Fix Reminder
Windells Holiday Fix Pack!
Windells Holiday Fix Pack