Words & Photos: cko
Just because I haven't seen the sun since I arrived in Whistler last Wednesday doesn't mean it isn't summer. In fact, all the cloud has meant little melting and in some cases (like today for instance) even more accumulations on the glacier.
Monday morning Session One at High North kicked off on what promises to be one of the best flowing courses in the camp's history. The course breaks off into three sections at the top: small, medium, and you guessed it, large - all filled with jumps and rails for the varying abilities. Midway down the lane the course turns and gives access to even more rails and 2 pipe hits that have some definite 'giv'er' potential.
There had been concerns about the snow levels - and those concerns are very real for most other lanes on the glacier - but due to the fact that no half pipes were built adjacent to the High North lane, there's more than enough snow to last until the end of the third and final session.
After a one year absence coach Peter Olenick was happy to return to, as he put it 'a real baller camp'. I just think he was too lazy to hike at Hood. The NS crew will be up at High North all summer and we'll be sure to update NS with some more pics of the action once we can actually see what's going on up there.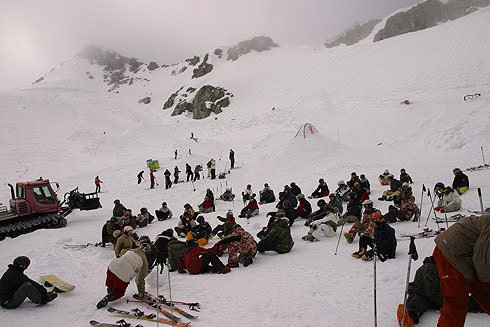 All the campers, mid-stretch.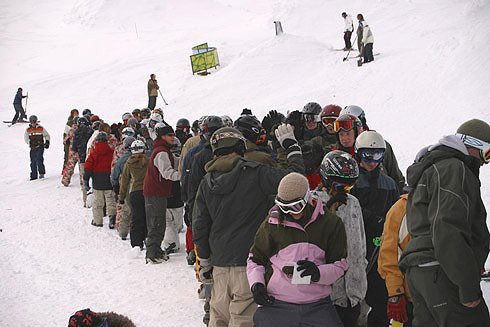 The session high-five signals the beginning of camp.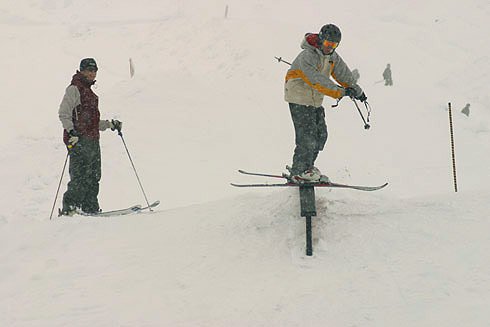 Everyone seemed on top of their game - and this is before lunch on day one.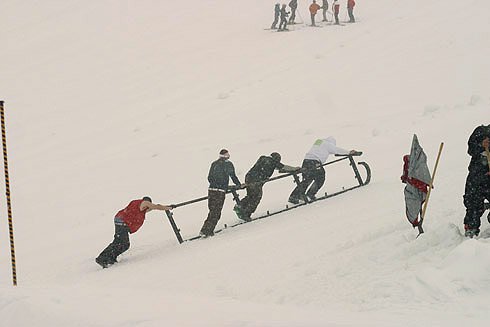 Meg Olenick: We can tell you're not trying!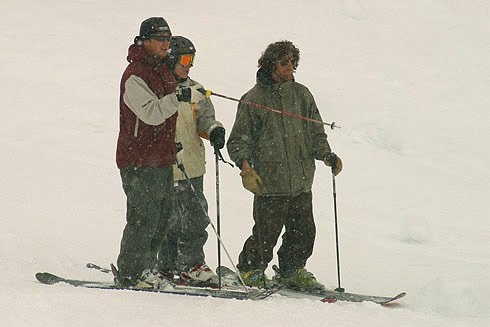 Atkinson, Camper, and Shane enjoy the beautiful summer weather.